Latest F1 news in brief – Monday
Maldonado does not want his good name tarnished by comparisons to Crashstappen

Verstappen comparison 'inappropriate' – Maldonado

F1-sports car unification ideal – Todt
Sauber admits Zander exit 'awkward'
2018 can be Ferrari's year – Prost
Grosjean's Baku error 'not even worthy of a rookie'
Red Bull's driver problem unlikely to go away any time soon
Raikkonen on future: Same story for 15 years that I'm out
Vettel and Kimi and are a good pair, a good match
Verstappen comparison 'inappropriate' – Maldonado
(GMM) Former F1 driver Pastor Maldonado has played down any comparison between himself and Max Verstappen.
Now 33, the former Williams and Lotus driver last raced in 2015, before his sponsorship by the Venezuelan oil company PDVSA collapsed.
Maldonado has now returned to racing in the world endurance championship, telling La Derniere Heure that he took the opportunity of the break to "expand the family".
But Maldonado played down any talk about a return to F1, revealing: "I do not have any sponsors or financial support from my country as was the case before.
"The situation of my countrymen is difficult, but given the climate in Venezuela, it can only get better," he added.
Maldonado was a divisive figure in F1, with some enjoying his exciting style while others criticized him and gave him the nickname 'Crashtor'.
Some are even now comparing him to Max Verstappen, who while also aggressive and exciting is having a difficult 2018 season.
"Max is a fantastic driver," said Maldonado. "But he is still very young and so it's normal that he's still making mistakes.
"He needs to accumulate experience, but comparing him with me is inappropriate," he added.
F1-sports car unification ideal – Todt
Jean Todt
(GMM) Jean Todt says it would be "ideal" to achieve some technical parity between formula one and the world endurance championship.
At the weekend, Fernando Alonso returned to the top step of the podium by winning the Spa 6 hour race for Toyota.
The situation has revealed some tension between the two top categories of open wheelers and sports cars respectively, with FIA president Jean Todt admitting that some technical unification would be ideal.
"It would be ideal to achieve some unification, but in practice this is not easy," the Frenchman said.
"Ideas appear but it's more difficult when you start to get into the details."
Todt said one reason unification makes sense is that it would strengthen car manufacturer involvement across the disciplines.
"At the moment in formula one we are discussing the number of carmakers in the championship," he said. "Right now we have four but we want to guarantee that they stay.
"And it's difficult to do that if they only work with one team or two. But if it was possible to supply their products to other racing series, the project becomes more feasible.
"But immediately a number of problems appear. In principle we are happy to think about this topic, but in reality everything is not so simple," Todt added.
Sauber admits Zander exit 'awkward'
Jorg Zander
(GMM) Frederic Vasseur has admitted that the departure from Sauber of technical boss Jorg Zander was "awkward".
The Swiss team announced suddenly at the end of last week that just 18 months after re-joining Sauber and F1, Zander has left.
Blick newspaper reports that the departure comes after several personal incidents involving the German, who worked in F1 for BMW, Williams, Honda and Brawn.
It is believed the incidents involved alcohol.
"We had to part in a rather awkward situation," team boss Vasseur said.
"But now we have to look forward, as we are already starting to develop the car for 2019. We must also prepare for the race in Barcelona, so let's see how we perform there," he added.
2018 can be Ferrari's year – Prost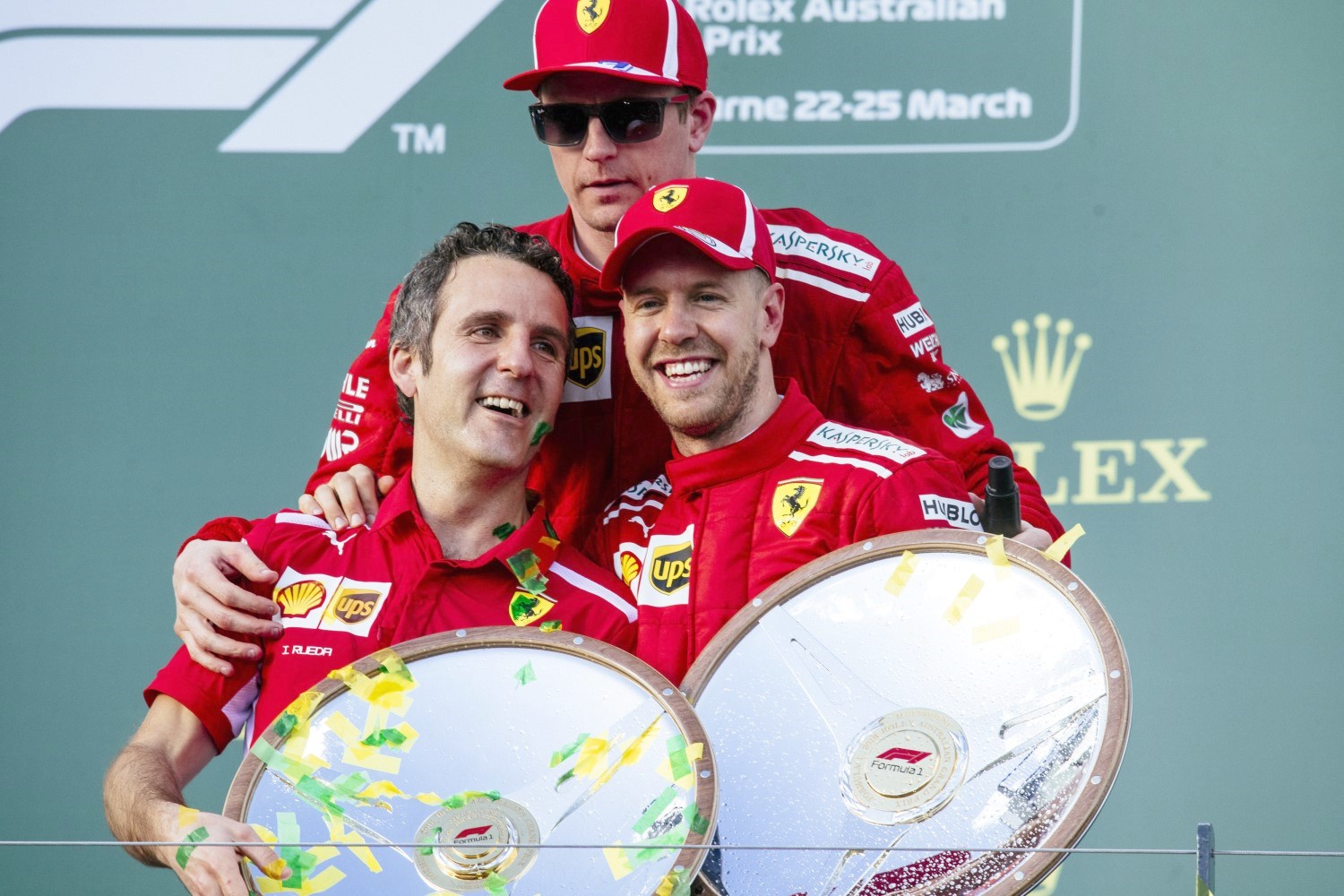 Can the Ferrari clan pull it off?
(GMM) 2018 could finally be Ferrari's year in F1.
The Italian marque has not won a title since 2007 with Kimi Raikkonen, but for the first time in the new 'hybrid' era Ferrari now appears to have the fastest car.
And former Ferrari driver Alain Prost thinks 2018 could be Ferrari's season.
"I made a mistake last year when I said that every time there is a change of regulation, Ferrari was rarely there," the Renault advisor told Italy's Autosprint.
"In the winter Mercedes and Red Bull seemed to be a little better, but it turned out that they (Ferrari) are there in qualifying and tire management, and also Raikkonen is there at Vettel's level which will be a great help.
"I think this year Ferrari can win," Prost added.
The quadruple world champion said he thinks the biggest difference for Ferrari this year is the engine.
"I think the engine has progressed more than the chassis," said the F1 legend.
"The six drivers for Mercedes, Ferrari and Red Bull can be competitive in all circumstances," Prost continued. "It's more difficult for Hamilton, who has usually fought for championships against single drivers only.
"Now he will not be able to manage races in the same way against four or five competitors, but for us it will be exciting."
Grosjean's Baku error 'not even worthy of a rookie'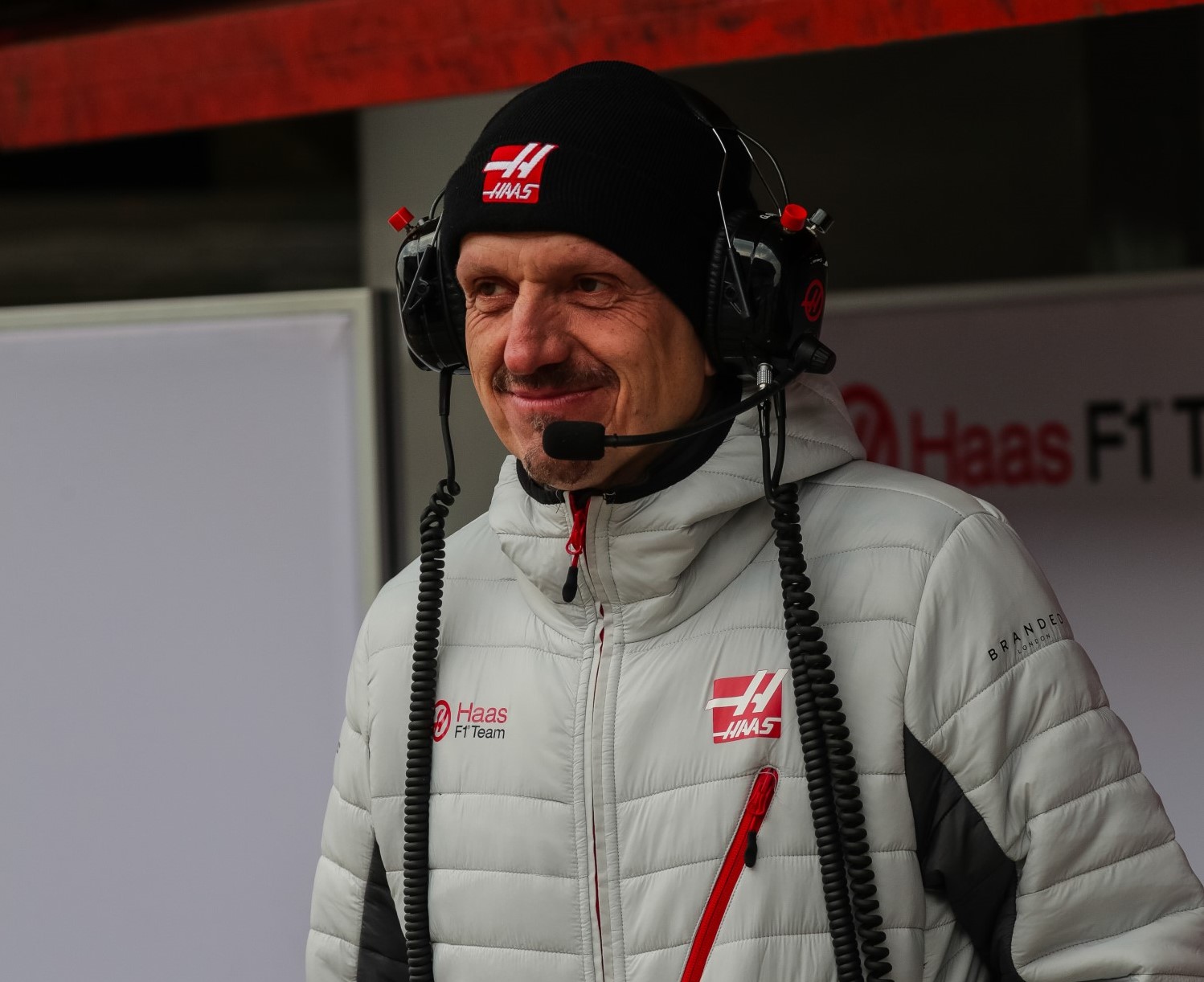 How are those non-American drivers working out for American hater and Haas boss Guenther Steiner?
Haas boss Guenther Steiner says that he wouldn't expect any driver in Formula 1 to make the kind of mistake Romain Grosjean did in Baku – even one who was just starting out.
The French driver crashed out of the Azerbaijan Grand Prix while running behind the safety car. He was in sixth place when he locked up and speared into the wall as he warmed his tires.
He later explained that he had inadvertently knocked a switch in the cockpit while weaving back and forth.
"I was warming up my tires and bumped into a switch that I'd moved by two positions," he reported after the race. "The brake balance was locked rearward – it just locked the rear wheels and I spun."
Steiner was deeply unimpressed by the incident, and made it clear that he wouldn't even accept that sort of thing from a total rookie in the sport.
"You don't expect [that] from a rookie or anybody," he told Racer.com this week.
It's even more aggravating given that Grosjean was set to pick up significant points in Baku, from the unlikeliest of starts. Sergio Perez, who had been running just ahead of Grosjean, picked up a podium in the race.
"In the race we saw we started last and were P8 with Romain behind Perez," recalled Steiner. "That was on speed [not luck], because everybody had made one stop.
"Sure the safety car comes out and we are in P6 all of a sudden. But then we go home with nothing."
It's the latest in a series of setbacks for the team this season. Haas had both cars running in the top ten in the series opener in Melbourne, when issues with air puns meant both cars were forced to retire with improperly attached tires.
As a result of the points Haas has lost over the first four races of 2018, the team is down in eighth place in the constructors standings.
"Just at the moment it feels like we always let it slip," he admitted. "We are not using the potential of the car to get in the points. We should be quite well up there because the car is performing very well."
Steiner is increasingly having to play cheerleader to keep the team's spirits high despite the disappointments.
"You've just got to tell people that you haven't done anything wrong," he said. "The guys know themselves if they are good or not. Until you get the momentum going, assure them they are doing good.
"They keep on coming back because they are convinced that we can get it done. They are not lacking.
"In the position like we are in, we have got a good team, everything is good, we just need to get it together for one weekend, execute it well over the whole weekend and we will be fine.
"You always feel like you are running out of time, but then again it's only race four.
"I'm not saying it's fantastic. We should have done better. But it's not the end of the world."
Red Bull's driver problem unlikely to go away any time soon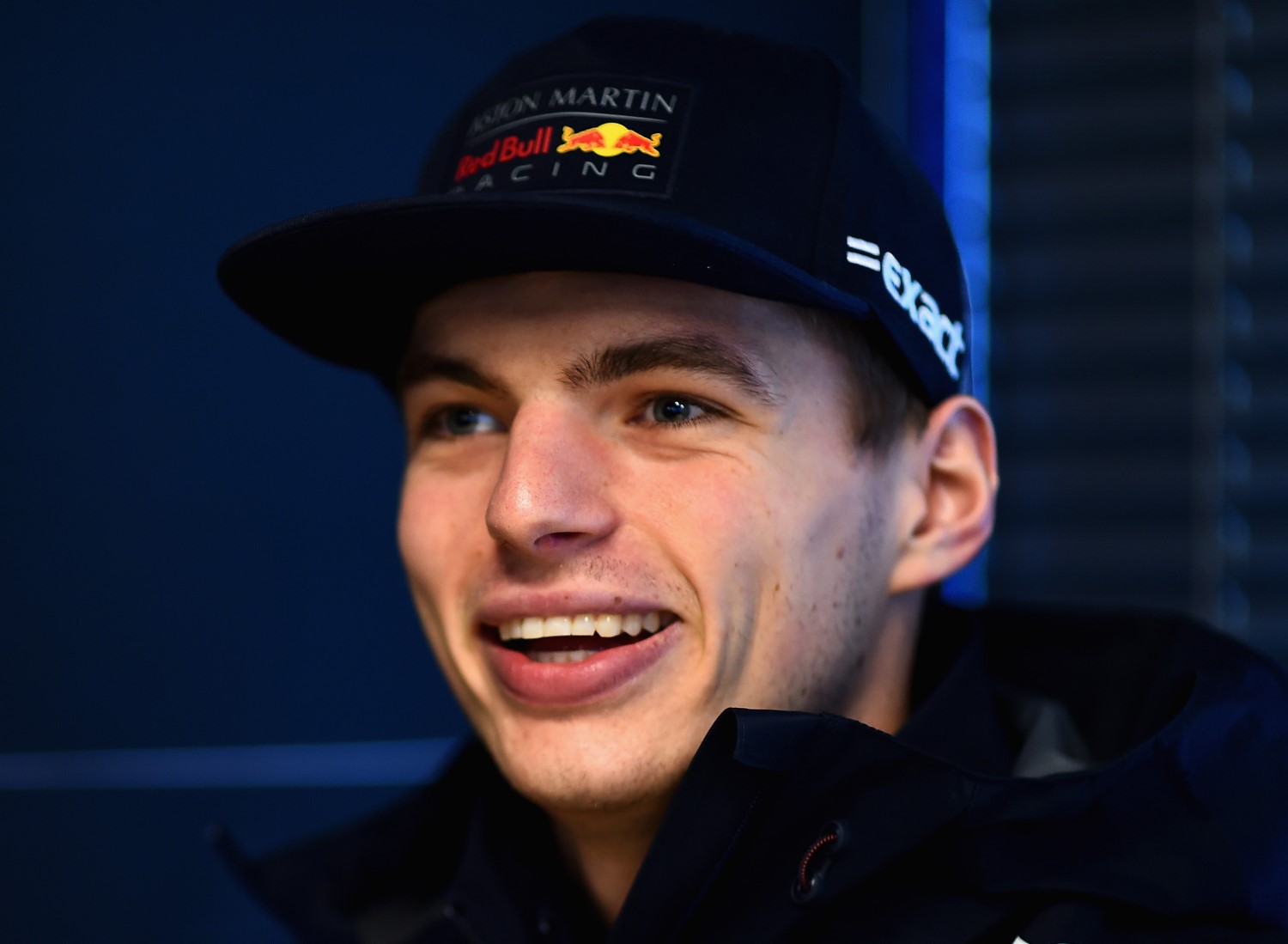 Crashstappen laughs off that he has hit just about every driver on the grid
A Spanish Grand Prix preview by the Red Bull drivers, issued on Friday, makes no mention of what they got up to in Baku or how that might impact (no pun intended) on their behavior next weekend.
Red Bull to discuss rules of engagement with Ricciardo and Verstappen before Spain
Red Bull team principal Christian Horner says he will sit both drivers down and discuss whether they are still allowed to race each other freely ahead of next month's Spanish Grand Prix.
That should be no surprise. Apart from the fact that the quotes were probably garnered by the team's PR department before last Sunday's race, a reluctance to broach this subject says more about the size of a problem that is unlikely to go away any time soon.
The drivers will certainly have received a good talking to and a reminder of their responsibilities to the team over and above the settling of a de facto pecking order on track.
After that? Telling either of these guys to make way for the other is like expecting Donald Trump to invite Hillary Clinton to tea in the White House. And for Mrs. Clinton to accept.
It can be done, of course. Mercedes proved it in Hungary last year when Valtteri Bottas agreed to let Lewis Hamilton move ahead on the understanding that if he couldn't do the job on the leading Ferraris, Lewis would give the place back. Which is exactly what he did.
My recent suggestion that Red Bull should have issued an order after the pit stops at three-quarter distance received an interesting comment from Frank Dernie.
"I think once you have told the drivers they can race, you are stuck with it," said the former Williams engineer/designer. "Trying to change that from the pits over the radio will never work; in fact it often doesn't work even if it has been pre-agreed that one or other will take precedence under certain circumstances. Maurice Hamilton/ESPN
Raikkonen on future: Same story for 15 years that I'm out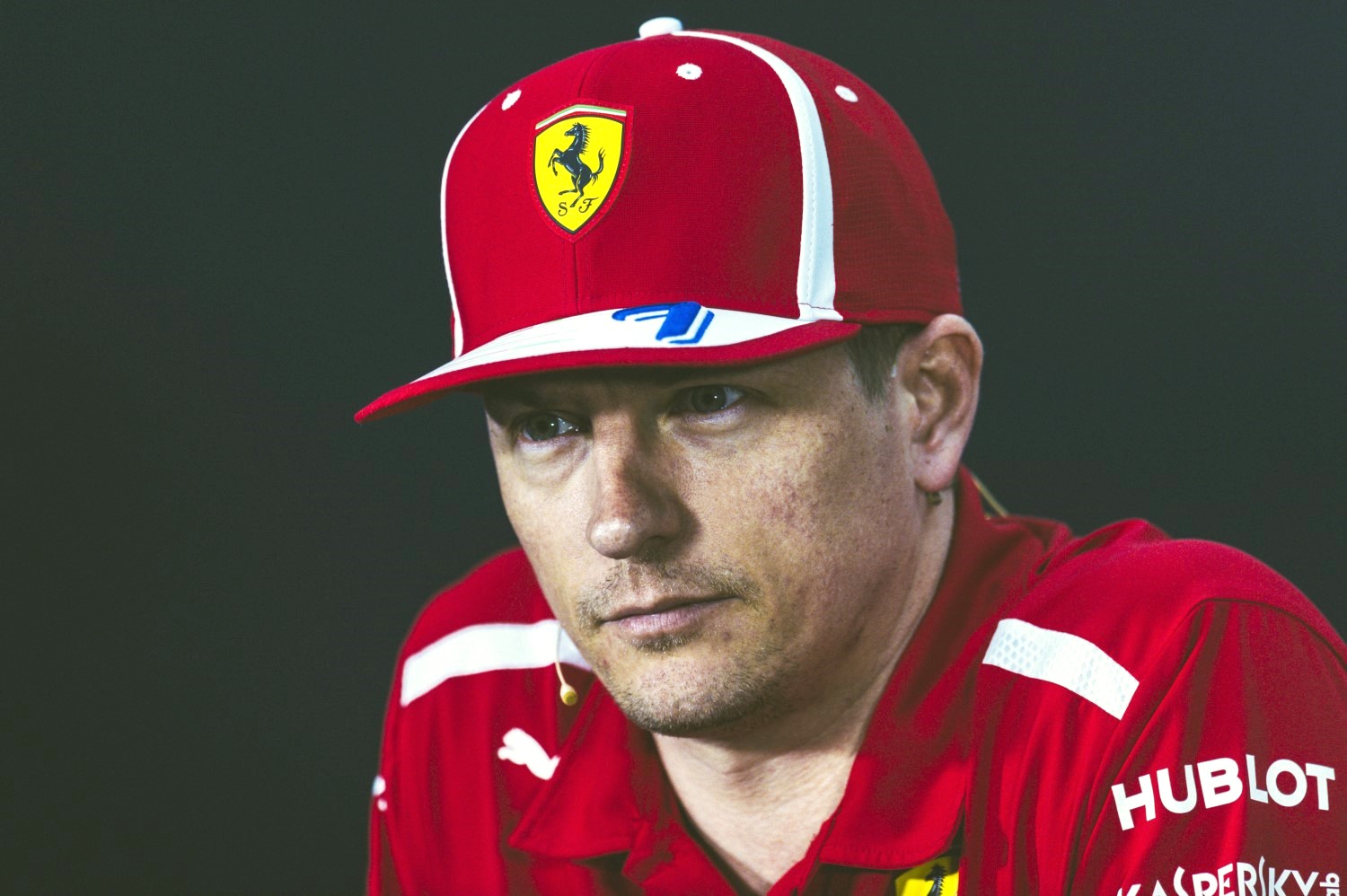 Kimi Raikkonen: same old story
Kimi Raikkonen says speculation around his Formula 1 future is "the same story every year since I can remember" and is confident of deciding his next move with Ferrari.
The 2007 F1 world champion has seen his spot at Ferrari come under threat as reports emerged linking Daniel Ricciardo to contract talks with the Italian manufacturer. The Red Bull driver made it publicly clear to the media during the build-up to the Azerbaijan Grand Prix that no arrangement or contract negotiations had been instigated between him and Ferrari, which left Raikkonen to shrug off the rumors.
Raikkonen joked he's been riding these F1 stories for the majority of his career and isn't concerned about his Ferrari future but concedes sooner or later the rumor may turn out to be true.
"It's been the same story every year since I can remember, maybe 15 years, every year I'm out," Raikkonen said in Baku. "If you keep saying the same thing, sooner or later it becomes true and you get it right.
"I'll do my stuff on my side. I enjoy the racing, that's the only reason I'm here. The rest we'll see how it plays out. There's always a lot of talking every year, not a lot of it is true, but we'll see how it ends up."
Vettel and Kimi and are a good pair, a good match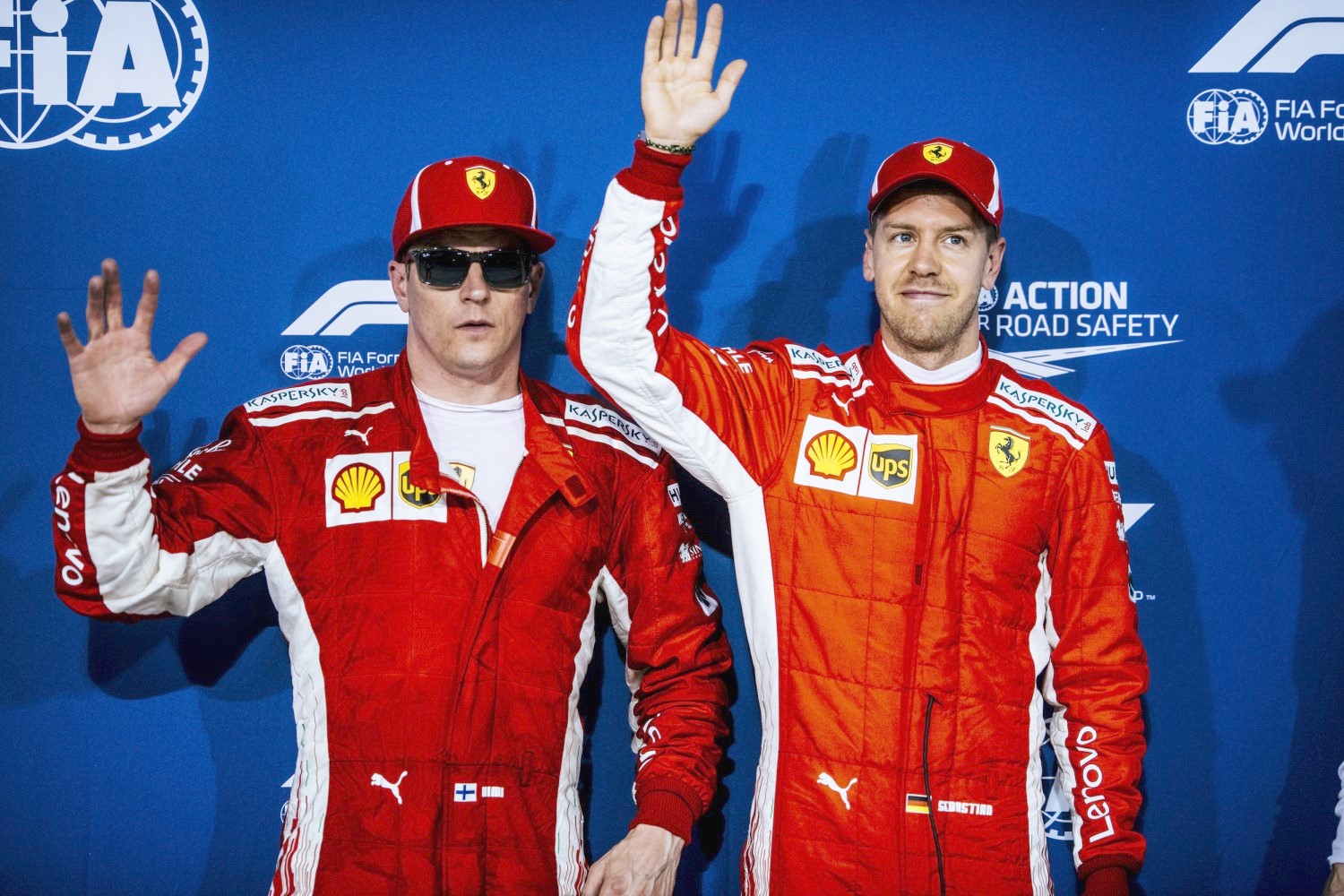 Raikkonen and Vettel
Amid reports of Daniel Ricciardo being 'romanced' by Ferrari to take over from Kimi Raikkonen at the end of 2019 and reunite the Aussie with Sebastian Vettel – teammates at Red Bull in 2014 – the German insists he is happy with his current teammate.
Vettel said in a recent interview of Raikkonen, "We're a good pair, a good match. There's no problem at all between us, ever. I think that's a really big bonus for the team and for us to just enjoy our job."
The four times F1 world champion added, "It's been incredibly close this year so far. To be honest, most of the Fridays I think he had the upper hand so far."
"Here and there I was struggling to understand the car and feel the car so I think knowing him, knowing his strength, he's incredibly talented and able to drive around problems."