Porsche Teams Have Lost Faith In IMSA's Ability To Put On A Fair Race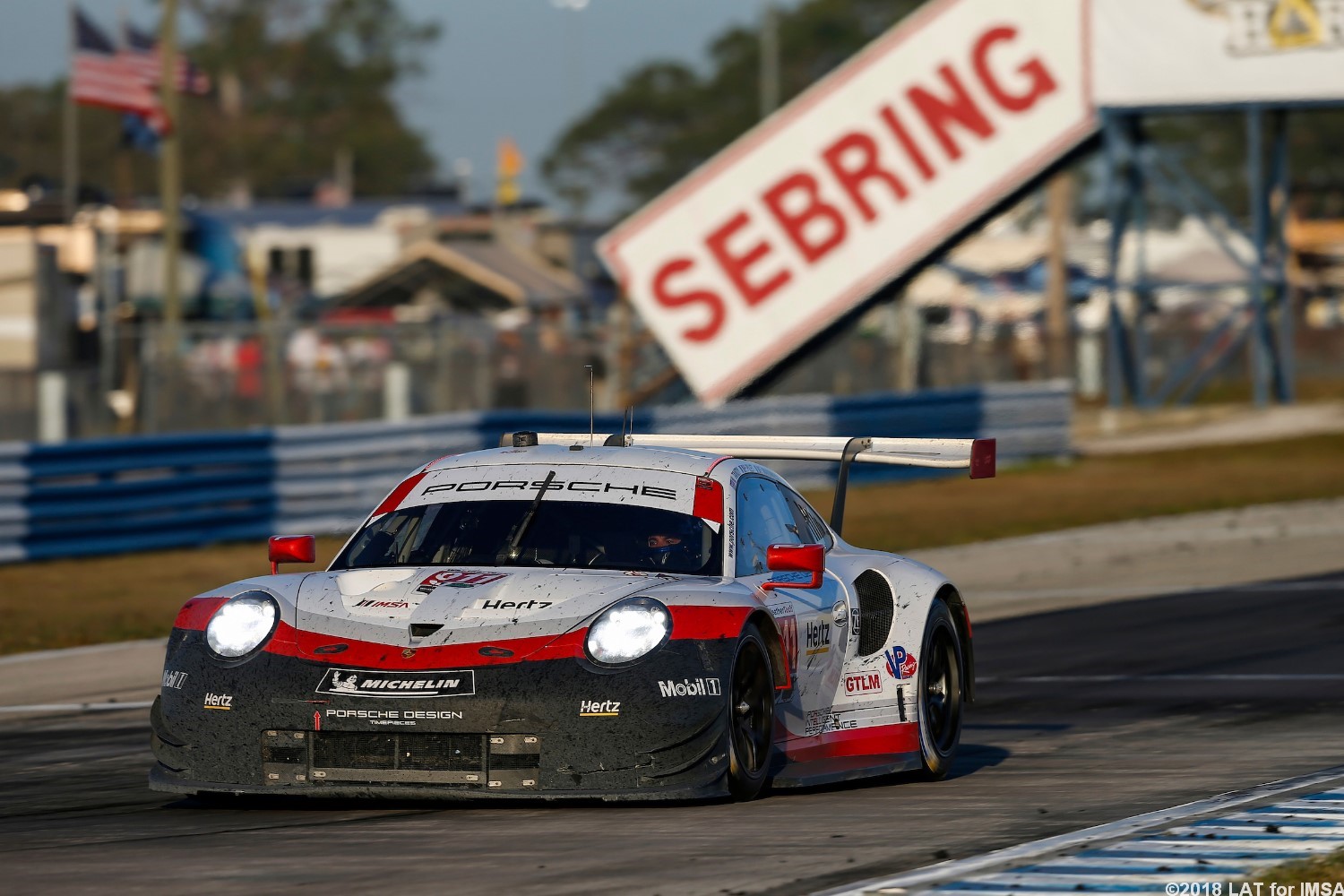 The Germans are learning that only 'God (IMSA)' can make you a winner
If you tune into the IMSA WeatherTech Sports Car Championship race this weekend, you'll notice only one Porsche 911 GT3 R in the GT Daytona class instead of the expected three. The Porsche GTD teams are fuming mad, including one owned by the founder of the series' biggest sponsor.
It all started with the No. 22 WeatherTech car, owned by WeatherTech company founder David MacNeil and run by Alex Job Racing. However, as Alex Job told Racer, the No. 22 squad didn't feel as if IMSA allowed their team to be competitive, so that car is quitting the season accordingly:
The decision to stop racing … was based upon the performance in direct comparison to the competition over the past eight GTD races and the possible variations of how the BoP (balance of performance) could play out over the next three races with our engineering team and IMSA.
The team's announcement came after the release of IMSA's balance of performance tables for this weekend's race at Virginia International Raceway. Those tables specify which modifications (such as restrictor size) must be done to put different models of race cars on a somewhat level playing field.
Although MacNeil told Racer that his company remains committed to being the series' title sponsor, one has to raise an eyebrow at the fact that his team doesn't have much faith in the series' ability to put on a fair competition.
After the No. 22 dropped out, the No. 73 Park Place Porsche also withdrew in solidarity. Team owner and driver Patrick Lindsey explained to Racer:
We feel we are not competing on a level playing field with our peers. Therefore, we are opting out of spending money for the VIR event; money that would not have shown a proper return for our sponsors.
While sponsorship obligations have locked the No. 73 into competing at Circuit of the Americas and Petit Le Mans, Lindsey reiterated to Racer that they're pulling out where they can "in the hope it will result in changes for the good of the sport." Jalopnik