Red Bull F1 puts on demo in Vietnam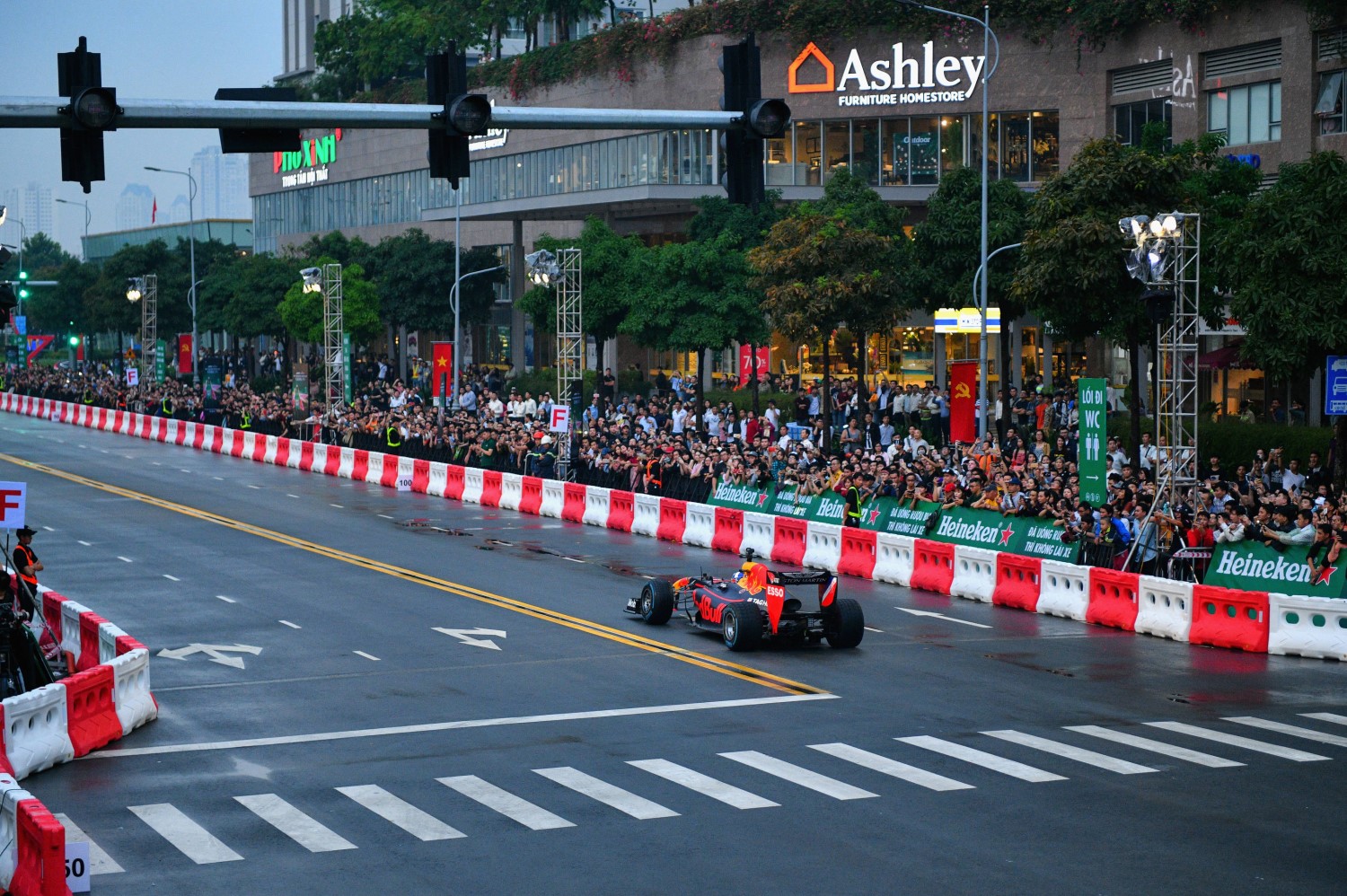 Red Bull demo on wet Vietnam streets. They don't take today's lame motors on these demos – they takes screaming V8s? Why? Because fans hate today's F1 engines.
Formula One may have completed its early season flyaway tour but Aston Martin Red Bull Racing visited South East Asia today, with the Live Demo Team putting on a show for tens of thousands in Ho Chi Minh City at a Heineken festival.
Speculation in recent weeks has strongly linked Vietnam with a potential spot on the F1 calendar in the near future and David Coulthard was at the wheel of the legendary RB7 for Formula One's first live performance in Vietnam. The Scot did three runs through the 650m course, laid out on Nguyá»-n CÆ¡ Thạch Street, splitting his efforts between daylight, twilight and a final run under floodlights in the early evening.
A heavy downpour ensured it would be a wet performance – but what the double championship-winning V8 lacked in tyre smoke it more than made up for with ear-splitting noise. While this was DC's first time in the car for 18 months, the 13-times grand prix winner wasn't holding back: the white-hot glowing brake discs and exhausts told that story.
"It really feels somewhat emotional when you bring a Formula One car to a new country," DC said after the runs concluded. "In a sport that's been so kind to me, you feel that you're sharing it with a new generation. I'm sure the people that were here today and the media coverage this gets will make people tune in and watch Formula One. That's something which, as a passionate fan of motor racing, makes me very proud. It's my first visit too, and it's great to be in a place that's clearly full of very friendly, educated, enthusiastic people and to be able to let them hear first-hand and see, up close, the engineering art of Formula One."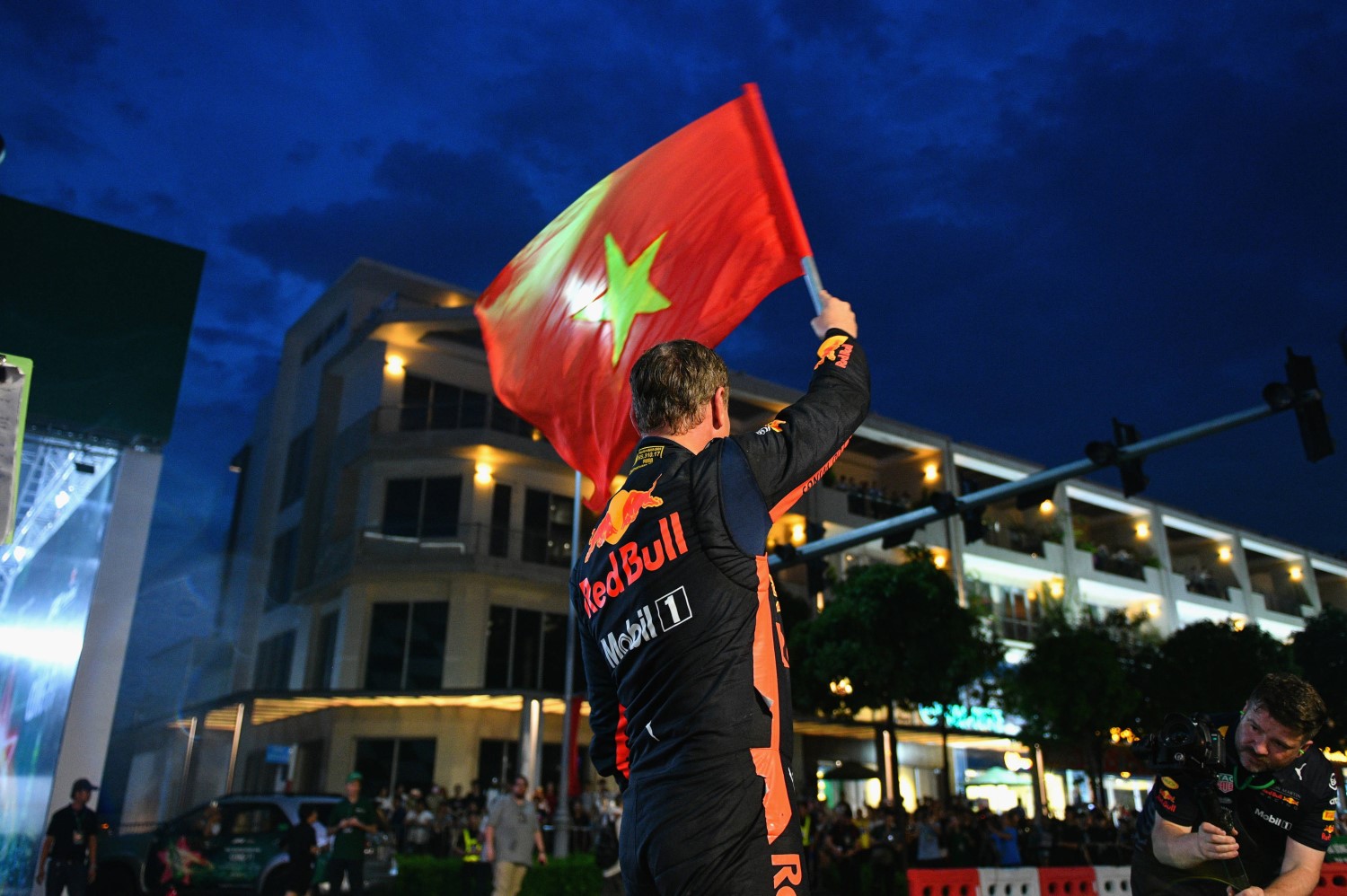 David Coulthard waves the Vietnam flag
The RB7 was the star performer at Heineken's Perfect Experience with F1 festival, and before the runs, co-headliner Martin Garrix, visited the garage. The Dutch EDM superstar got to sit in the car and, under DC's very careful supervision, took the car through a fire-up sequence and throttle test. The experience was reciprocated later in the day, with the RB7 rising through the stage when Martin performed his evening DJ set.
The Live Demo Team has a history of trail-breaking for the sport, often with DC at the wheel. After his efforts today, David was extremely upbeat about the potential for F1 in this part of the world.
"You could see the reaction," he said. "This is a very young country in terms of the population demographics but when I went to hand out caps, you could see a real mix of people: young, old, families, all genuinely appreciative of Red Bull bringing the F1 car here. There's no question this sets a standard for future Live Demo runs.