Nikola gets big e-truck order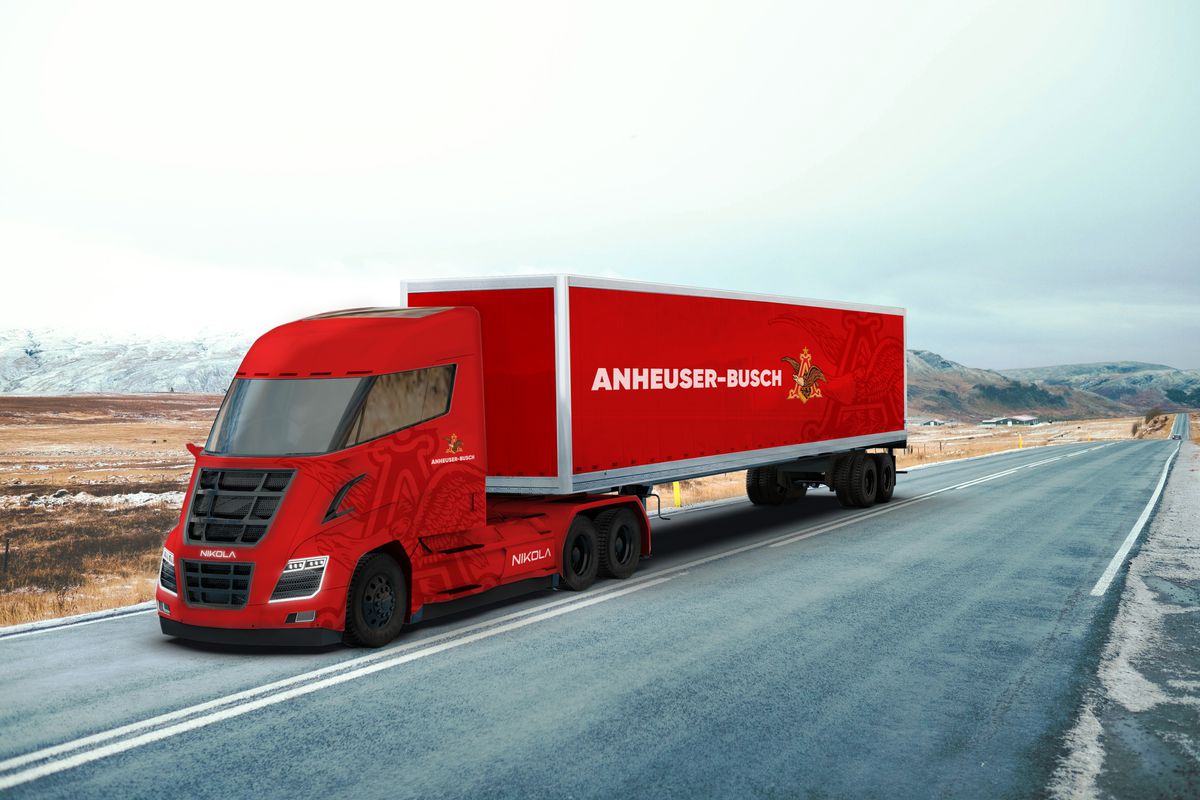 Big order for Nikola
Anheuser-Busch, which ordered 40 electric semi-trucks from Tesla last December, on Thursday upped its bet on a green fleet by placing a substantially larger order with a competitor.
The beer company said it plans to buy as many as 800 trucks from Nikola Motor Co. Where Tesla uses batteries in its powertrain technology, Phoenix-based Nikola uses hydrogen fuel cells. In both cases, the vehicles generate no tailpipe pollutants.
Tesla and Nikola are vying for share in a market dominated by diesel-fueled trucks.
Ingrid De Ryck, Anheuser-Busch's vice president of procurement and sustainability, said the company plans to convert its entire 800-vehicle company-owned fleet to vehicles that emit no pollution or greenhouse gases by 2025.
The company "plans to reduce carbon emissions by 25% over our entire value chain by 2025," De Ryck said. "This will help us reach our sustainability goals."
The market for heavy duty semi-trucks is small and slow-growing. In 2016, 249,952 big trucks were sold in the U.S., the majority using conventional diesel fuel, according to IHS Markit. That represents growth of only 0.6% over the previous year. Alternative-powertrain companies such as Nikola and Tesla have to displace traditional truck makers to gain traction.
"This [order] is a very big deal, and it should be a big kick in the pants for Nikola on its path moving forward," said Antii Lindstrom, who covers trucks for IHS Markit.