Detroit Grand Prix renews partnership with City of Windsor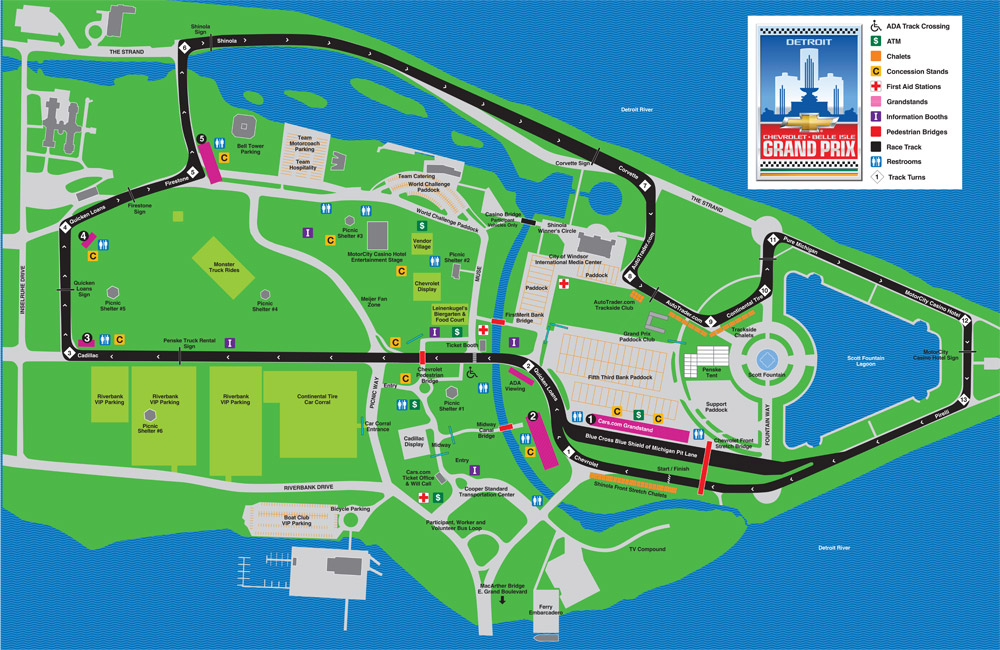 Detroit
It's finally driving weather, and auto sport fans know what that means: The return of the Detroit Grand Prix and its continuing partnership with the City of Windsor.
"The race track is beautiful," said Team Penske driver Simon Pagenaud, 2016 IndyCar Series champion. "It's got a really special feel to it that you don't see at any other race track."
But Pagenaud also described the course as challenging — filled with corners that demand drivers take chances, and "bumpy" parts that require superior driver balance.
The City of Windsor sponsors the Detroit Grand Prix every year with a contribution of $50,000. It's the ninth year of the partnership.
Windsor Mayor Drew Dilkens praised the event as showcasing Windsor and Detroit's unique tourism opportunities as a "two-nation destination."
Windsor residents benefit from special discount ticket packages to the event: $55 CAD gets you a day's access to the races. Upgrade to grandstand seating for a price of $95 CAD.
Round-trip transportation to the race site is available via Transit Windsor shuttle bus for $12 per person.
Simon Pagenaud
"This is just another example of a world-class event that happens a stone's throw away from the City of Windsor," Dilkens said.
Detroit Grand Prix chairman Bud Denker said Canadian ticket sales are already on track to surpass last year's numbers.
The races take place on a course on Belle Isle. In recent years, conservation groups have called for a study to be done on the race's environmental impact on the island — particularly in terms of wildlife such as migrating bird populations.
But Pagenaud said he considers the Detroit Grand Prix a "classic" racing event, and he doesn't think it should be moved.
"Detroit is the Motor City. If Detroit doesn't have racing, what does that say?" Pagenaud asked.
Dilkens was unfazed by any ecological controversy associated with the Detroit Grand Prix.
"There's always someone who has a different opinion," Dilkens said. "Knowing the team that puts on this event, I'm sure they would do everything possible to minimize any concerns that folks have with it being on Belle Isle."
For more information about the Detroit Grand Prix (June 1-3), and to purchase tickets online, visit detroitgp.com. Windsor Star