Spencer Gallagher suspended for substance abuse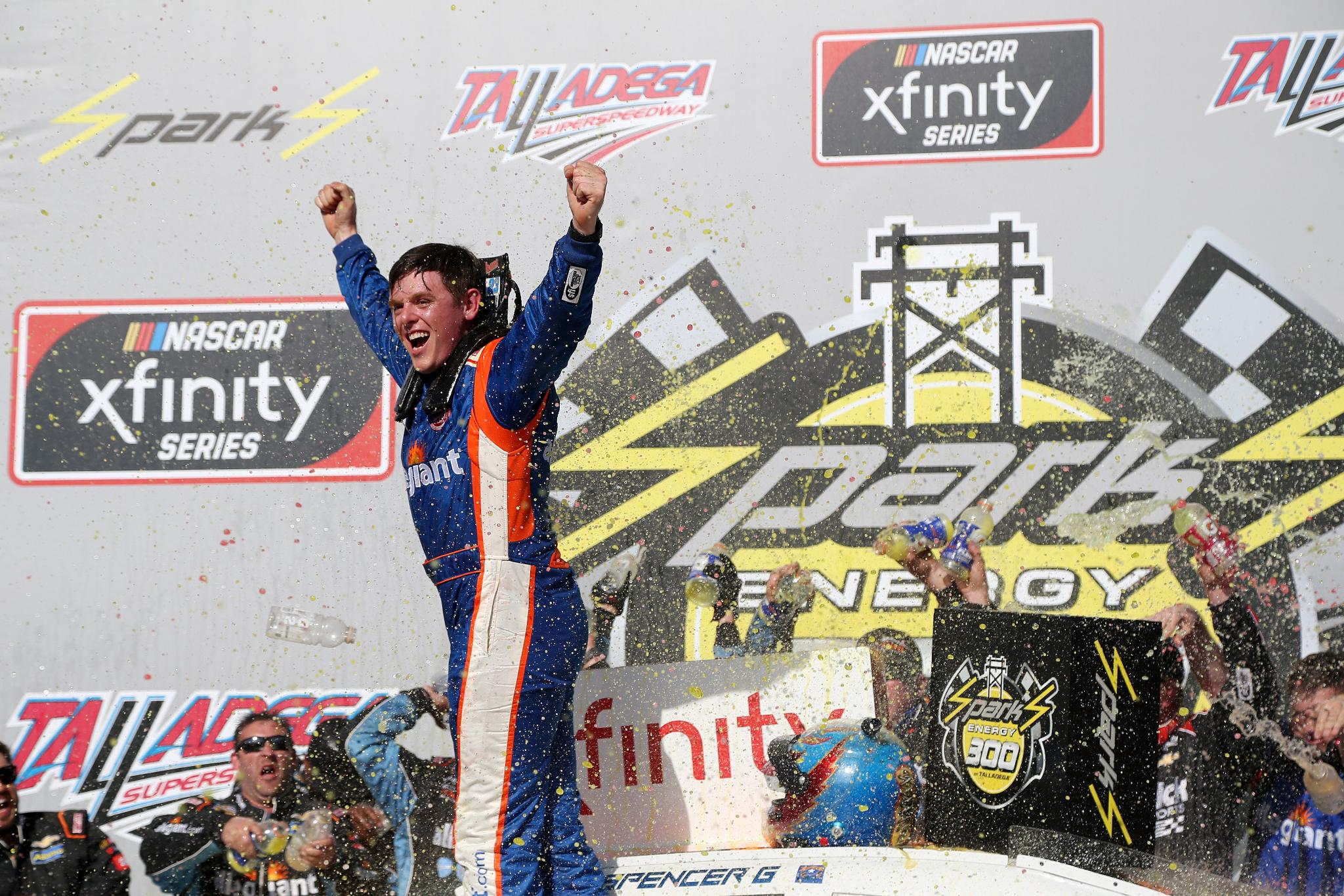 Spencer Gallagher won at Talladega last weekend. He went from hero to zero in 4 days.
GMS Racing was notified that driver Spencer Gallagher gave a positive result from a NASCAR drug screen. GMS fully supports NASCAR's policy on substance abuse and we do not condone this type of behavior. First and foremost, our entire organization wants to apologize to NASCAR, our sponsors, teammates and fans due to this policy violation. Spencer has agreed to participate in NASCAR's Road to Recovery program. A substitute driver will be announced at a later date." – Mike Beam, President of GMS Racing.
"I recently have had a positive result in a NASCAR drug screen which has violated NASCAR's substance abuse policy. I want to assure everyone in the NASCAR community this one time error in judgement will never happen again. I am taking the steps to enroll in the Road to Recovery program supported by NASCAR. I would like to say that I am sorry to all of the GMS organization for my actions, especially my team and team owner, who have worked so hard this year and have put faith in me. I also want to apologize to NASCAR, Chevrolet and my fans for letting them down. I have not upheld the behavior that is expected of me. I promise you all here and [now], I will do whatever it takes to make this right." – Spencer Gallagher, Driver No. 23