Latest F1 news in brief – Sunday
Paddy Lowe failed in designing the latest Williams. Maybe he can ride on Aldo Costa's coattails again if Williams becomes a 'B' team

Stroll not commenting on Mercedes 'B team' rumor

Alonso may leave McLaren – Briatore
Renault to push for Sainz to stay in 2019
FIA says 2018 Ferrari car 'not illegal'
Wolff: Ferrari holds small power advantage over Mercedes
Sirotkin Says Williams Are "Moving Forward"
Stroll not commenting on Mercedes 'B team' rumor
(GMM) Williams bosses are reportedly resisting a push to turn the once-great British team into one with a structure similar to Haas.
This year, while Williams slumped, Haas has impressed, sparking controversy about how the small American team buys many of its parts from Ferrari.
In the meantime, questions have been raised about the ongoing viability of Williams, as it struggles at the back of the grid with pay-drivers and prepares for the departure of its title sponsor Martini.
"Paddock rumors say Lawrence Stroll is working on a rescue plan," reports Michael Schmidt, correspondent for Auto Motor und Sport.
Stroll, a Canadian billionaire, is the father and financier of Williams driver Lance Stroll.
Schmidt said: "Stroll wants to finance Williams' partnership with Mercedes. It would save Williams money and give it a basis to compete in the midfield.
"In turn, Mercedes would get a junior team that would be at its side politically and provide a place for its young drivers," he added.
But the report said Williams chiefs Claire Williams and Paddy Lowe are not keen on the plan, which would end the team's long run of independence and endanger 300 jobs.
Lance Stroll said in Baku: "I do not want to comment on that.
"I think Williams does a good job as it is. I don't understand the question — I just drive the car."
Alonso may leave McLaren – Briatore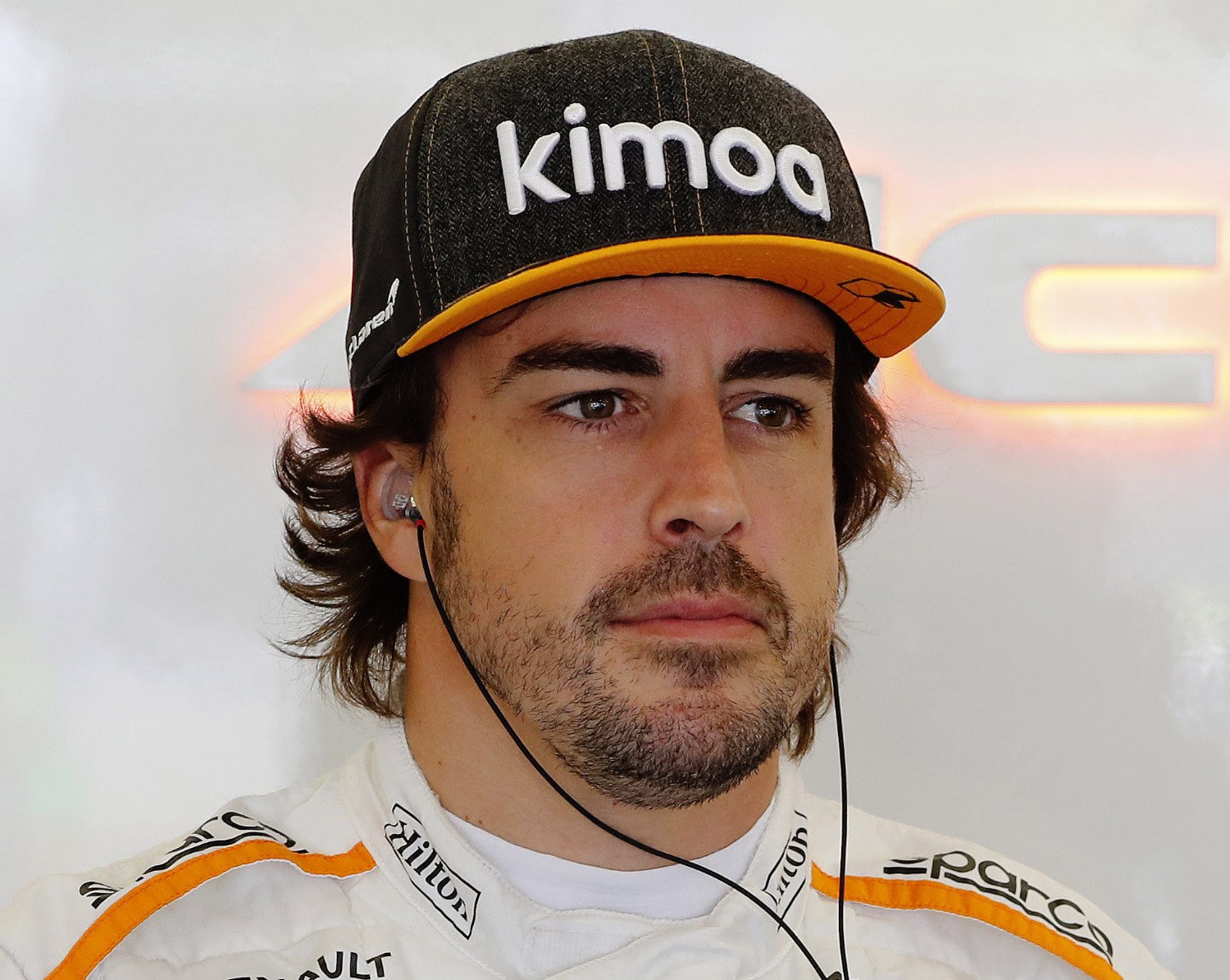 Alonso tired of losing with McLaren
(GMM) Fernando Alonso could be set to stir up the 2019 'silly season'.
Currently, Daniel Ricciardo appears to be the key to the driver market, as he weighs up between Red Bull, Mercedes and Ferrari.
The Australian said in Baku on Friday that he would enjoy racing alongside Lewis Hamilton.
But he's also eyeing Ferrari, where he would be reunited with Daniel Ricciardo.
"At the moment, Seb is definitely happy with his teammate," Ricciardo told Welt newspaper. "Anyone can see that.
"But I also don't think Seb is scared. I think I know Sebastian and the competitor in him would love a chance for redemption after being beaten in 2014."
However, even if Ricciardo does sign with Ferrari, there might still be a major shakeup at Mercedes.
F1 supremo Bernie Ecclestone is in Baku and he suggested Hamilton may be getting tired of F1.
"Bernie always throws hand grenades," Mercedes boss Toto Wolff is quoted by Handelsblatt. "It's his style. But the fire and the desire are still burning in Lewis."
The 'hand grenade' thrown by Ecclestone may actually have been planted by his friend and old business partner Flavio Briatore.
Briatore, also in Baku for a rare F1 visit, still oversees the management of Fernando Alonso's career.
And the flamboyant Italian hinted that Alonso may finally be tired of waiting for McLaren to shine.
"Very bad," Briatore told the Movistar broadcaster when asked how McLaren went in qualifying in Baku.
"They should give Fernando a TV in the car so at least he can be entertained in the race.
"Will Fernando stay at McLaren? I don't know," he added. "But with an engine like Renault's – a very good engine – the team must improve.
"Last year the problem was Honda but this year I don't know. The problem is that the car is too slow," said Briatore.
Renault to push for Sainz Jr. to stay in 2019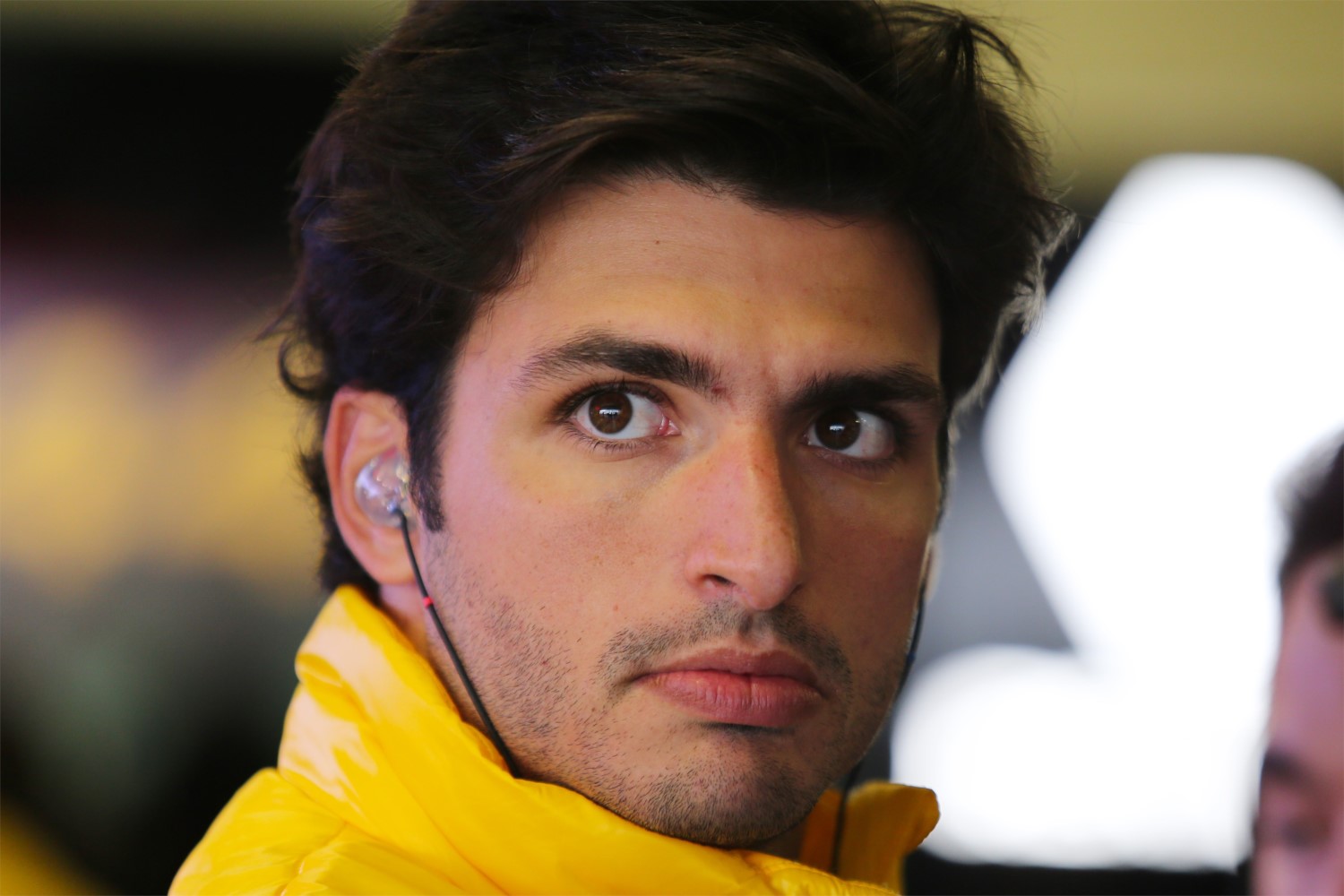 Sainz Junior
(GMM) Renault is shaping up to push for Carlos Sainz Jr. to stay at the team in 2019.
Currently, the fate of the Spanish driver is unclear.
Red Bull 'loaned' him to Renault for 2018, but could pull him back next year if Daniel Ricciardo leaves the team.
At the same time, Sainz is struggling to keep up with Nico Hulkenberg so far this season.
But Alain Prost, the F1 legend and Renault team advisor, hints that the French outfit is happy with Sainz.
"Nico is very comfortable with the car and has made an incredible start to the season, but Carlos is not far away," the quadruple world champion told L'Equipe.
"They do not make big mistakes and are raising the bar with a very healthy competition," Prost added.
Frenchman Prost said Renault needs good drivers to push the project on.
"There is still a great distance to the first three teams," he said.
"We are looking now to see how to position ourselves in order to separate from the rest of the teams we are fighting," added Prost.
FIA says 2018 Ferrari car 'not illegal'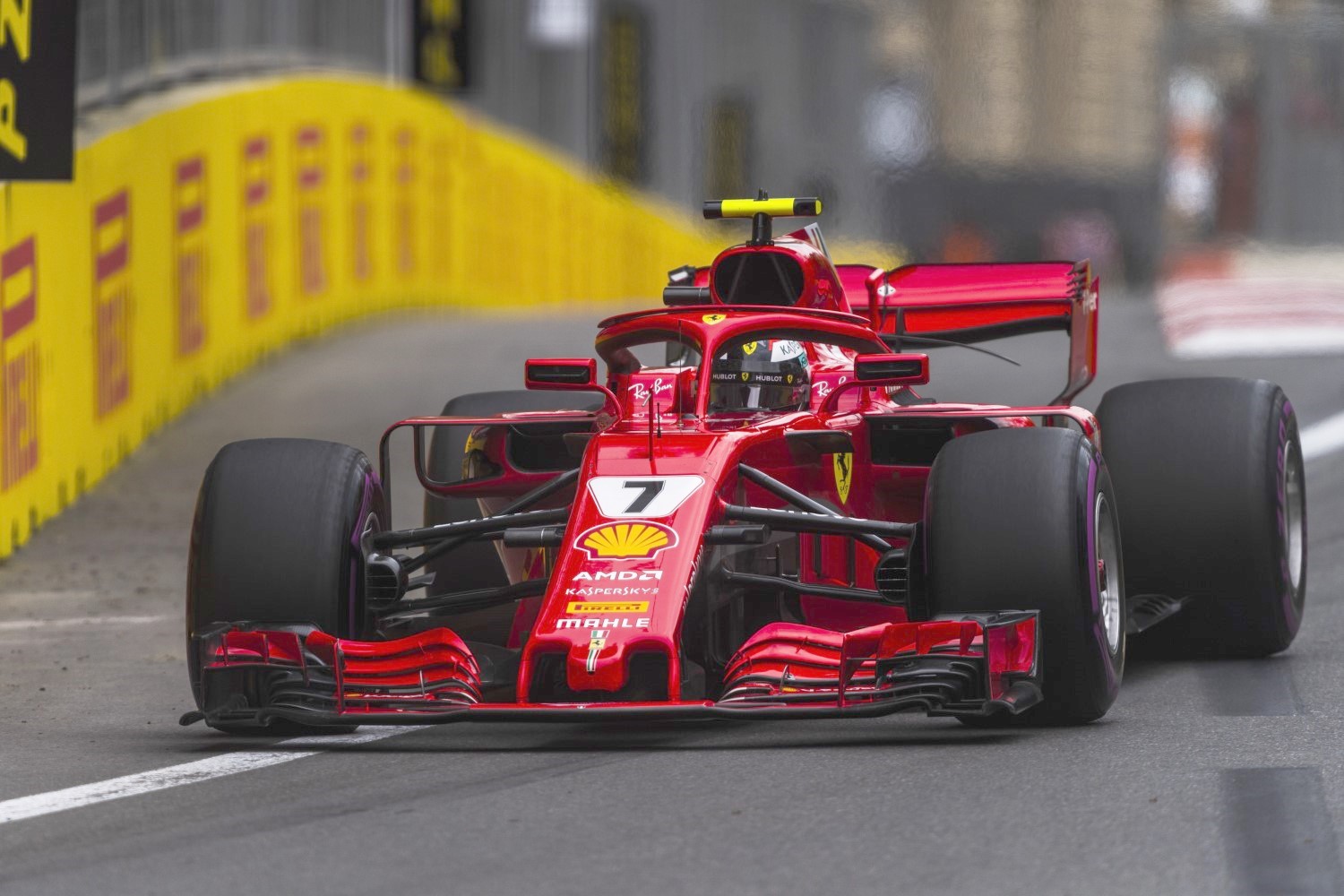 Much to chagrin of the British media who had to come up with some excuse for Lewis Hamilton getting beat, the Ferrari is declared 100% legal
(GMM) The FIA has declared Ferrari's 2018 car "100 per cent" legal.
Earlier, it emerged that F1's governing body had been in touch with the Maranello team amid suspicions Ferrari is using special engine maps to blow exhaust to the rear wing.
It came amid other reports that a mysterious extra lever had been discovered behind championship leader Vettel's steering wheel.
"I haven't seen it," the German driver and Baku pole sitter smiled to Brazil's Globo in Baku.
But a technical expert told Germany's Auto Bild that the lever is almost certainly simply a second way to activate the clutch.
When asked about the legality cloud hanging over Ferrari in Baku, FIA technical delegate Jo Bauer answered: "The Ferrari is 100 per cent not illegal."
Wolff: Ferrari holds small power advantage over Mercedes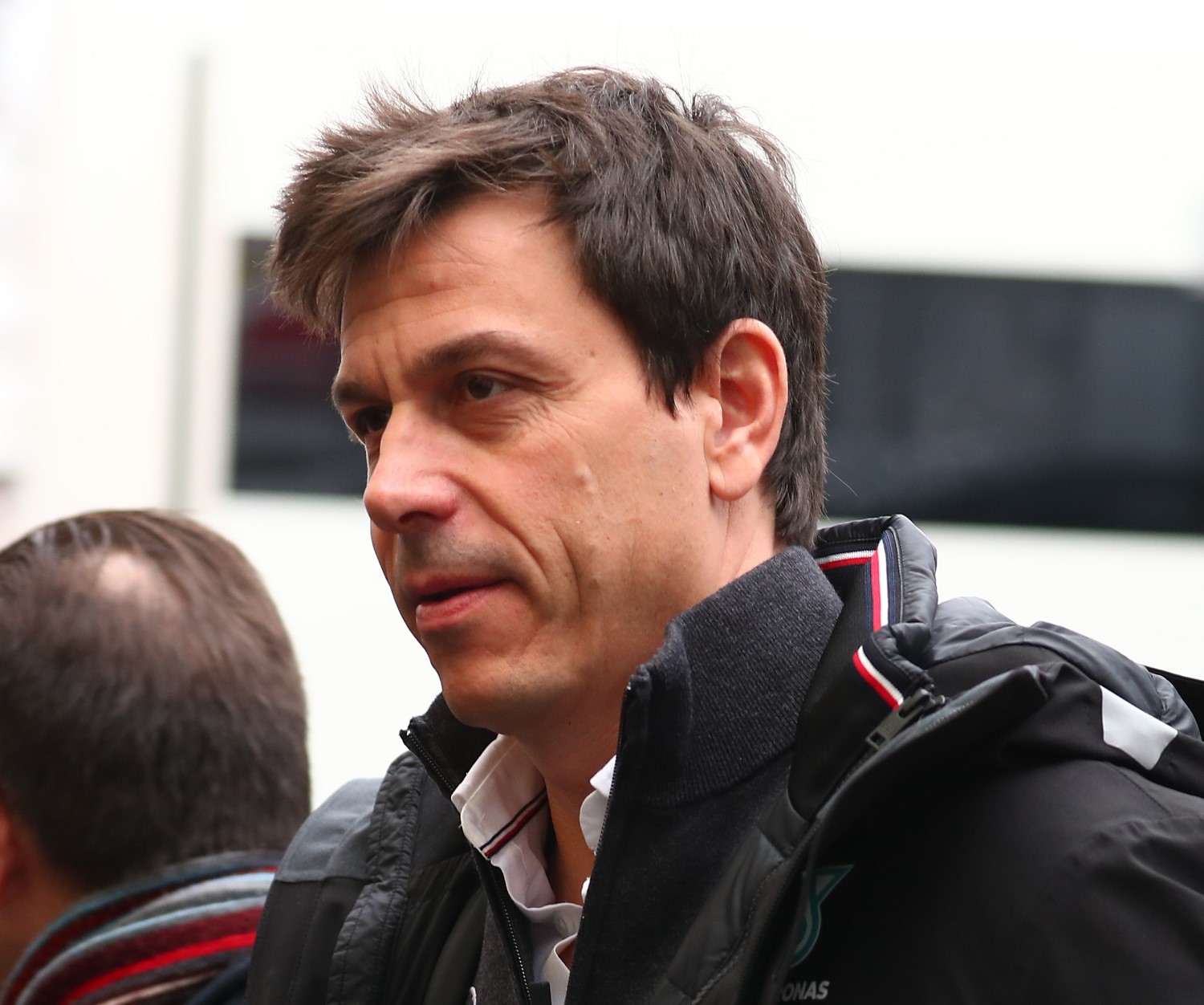 But Toto, your team was bragging about their 1,000 HP engine
After Sebastian Vettel took his third pole position in a row on Saturday, Mercedes has revealed it believes Ferrari holds a small engine advantage this year.
Mercedes' power unit has been the class of the field ever since the current turbo-hybrid regulations were introduced in 2014, but Ferrari has shown impressive straight-line speed during qualifying sessions this season. Based on GPS traces, which teams use to analyze the ultimate power of rival engines, Mercedes believes Ferrari now holds the edge in terms of outright engine performance.
"In our analysis it's Ferrari that has a tiny edge over us and is a little bit in front," team principal Toto Wolff said. "Then it's us and then Renault and then Honda. We are super happy with the engine and how the engine went here."
In Azerbaijan this weekend Mercedes' customer teams, Williams and Force India, also enjoyed a strong showing in qualifying, leading some to conclude that Mercedes power is making the difference on Baku's long straights. But Wolff believes a good lap in Baku requires more than just a powerful engine and points to the twisty middle sector as an area that is key to a good lap time
"The power unit works very well here, and undoubtedly it's one of the factors, but there is a 40-second middle sector too. That is tremendously important.
"I would say it's a combination of power unit and mechanical grip, less so high-speed downforce. So clearly you could say if a team performs well in those areas they are going to be looking better."
Sirotkin Says Williams Are "Moving Forward"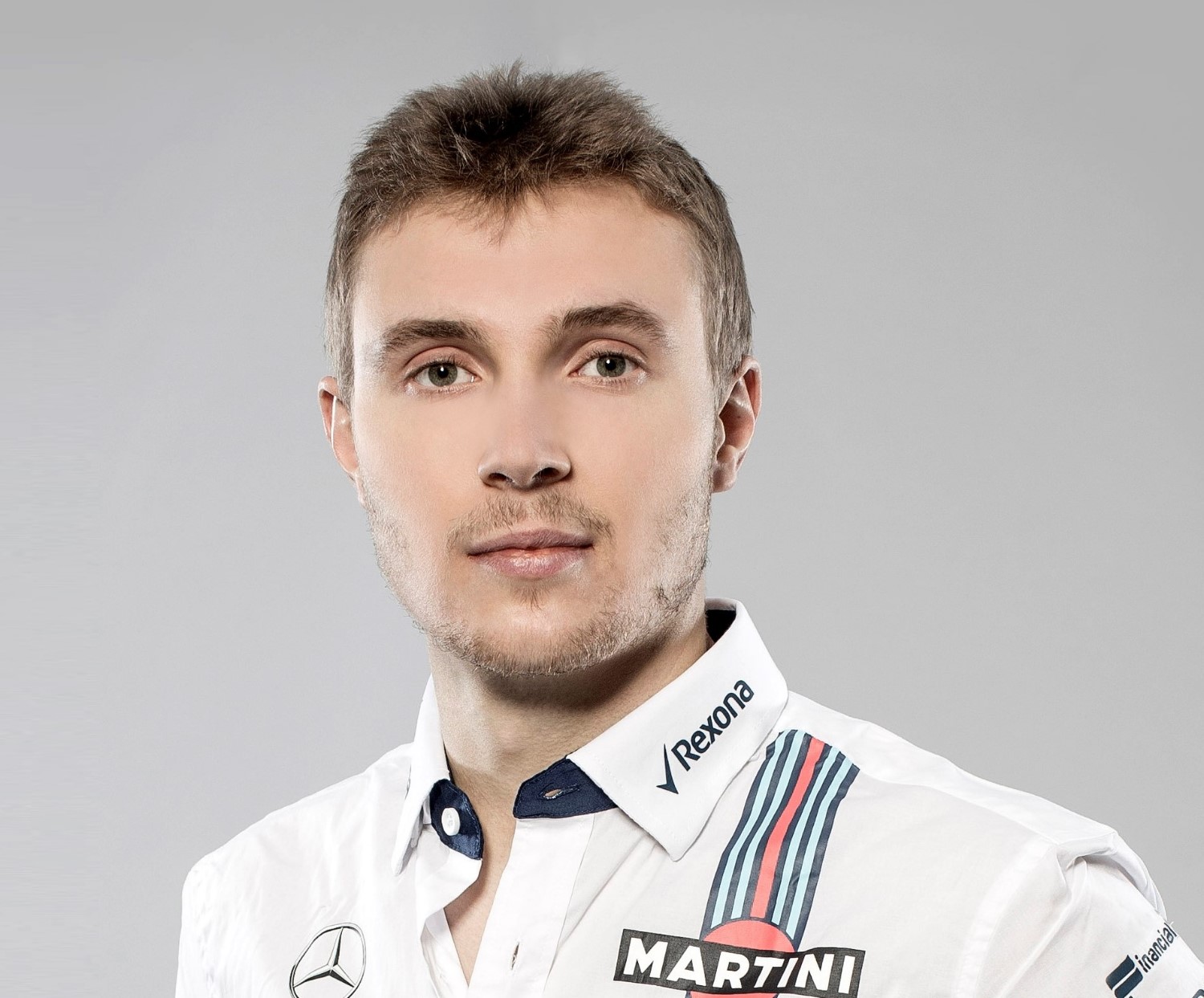 Sirotkin
Williams Martini Racing's Sergey Sirotkin praised the team for their hard work on fixing his car in time of Qualifying at the Azerbaijan Grand Prix.
"It's a good recovery," said Sirotkin. "We knew there was potential from the session earlier today. I need to thank the team a lot as they were really flat out, doing a perfect job to make sure we got out on track.
"I'm very happy that I can thank them with a result like this. I still feel like there's a bit more laptime. I'm not sure if it would be enough for Q3, but it would be much closer than where we are."
"We're moving forwards, we're making progress and doing a great job," Sirotkin continued. "Now we see that in the results. Thanks to everyone for this and we'll keep improving."