Latest F1 news in brief – Saturday
Stoffel Vandoorne in the McLaren at Baku Friday

Halo can feature mirrors in future

Hamilton 'not concentrated' in 2018 – Ecclestone
F1 should be more unpredictable – Briatore
Overtaking changes for 2019 unlikely – report
Vettel plays down talk about mystery lever
Alonso welcomes Button to Le Mans
Grosjean defends 'complainer' reputation
Engine key to Ricciardo's 2019 move – Horner
Bottas not worried about Mercedes rumors
Alonso plays down Goss departure
Sainz Jr. 'not obsessed' with beating Hulkenberg
Drivers not to blame for Williams crisis – Lowe
Mercedes' rivals "fooled" FIA and Liberty into 2019 fuel limit change
Mercedes teams allowed to run higher modes for longer
Halo can feature mirrors in future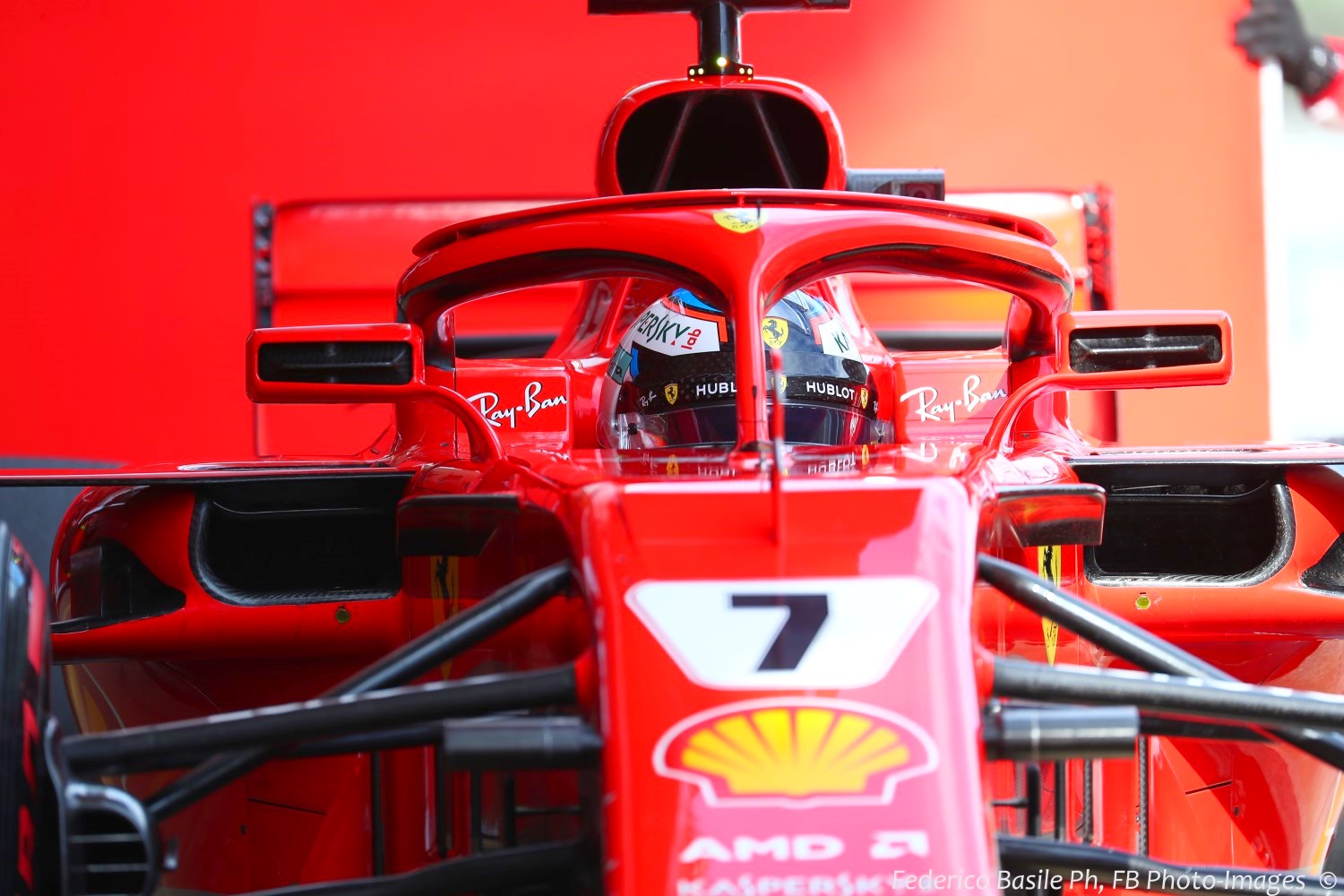 Will they really put mirrors on the hideous Halo?
(GMM) F1 fans should notice changes to the controversial Halo designs within a few races.
The FIA has told teams that they can mount their rearview mirrors on the cockpit protection system from now on.
"If someone wants to go down that route, then yes we will see it in a few races time," said Red Bull's Paul Monaghan.
He admitted that the FIA's requirements for the fitting of mirrors on the Halo are "not trivial".
"Whether or not you actually can make it work I think is more tricky," said Monaghan.
Mercedes' James Allison agreed: "It is tough to attach a mirror and not make it wobble around and satisfy all the (FIA criteria) that clarifies what you can and can't do."
Hamilton 'not concentrated' in 2018 – Ecclestone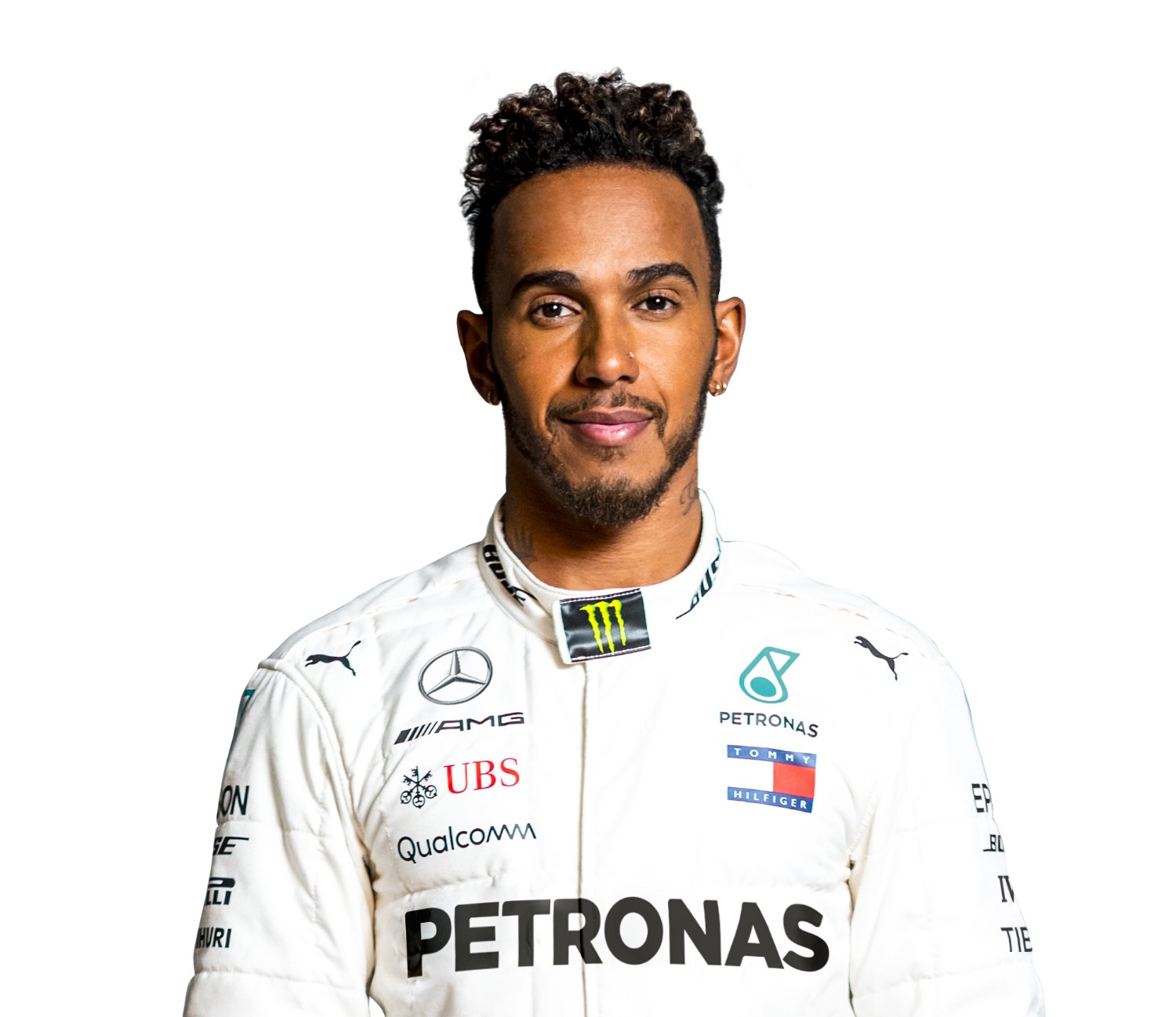 Hamilton knows he can't win if his car isn't the best
(GMM) Lewis Hamilton is "not fully concentrated" in 2018.
That is the view of former F1 supremo Bernie Ecclestone, who is in Baku as a guest of the Azerbaijan government.
World champion Hamilton, who has an extreme new braided hairstyle in Baku, has struggled so far this year.
Ecclestone told the Swiss newspaper Blick: "You can clearly feel it. Lewis is not fully concentrated.
"With him, there could be a thousand reasons for that."
Former F1 team boss Eddie Jordan thinks one reason could be the stalled negotiations between Hamilton and Mercedes over his 2019 contract.
"Both parties should get the contract signed because the longer the two prolong the situation, then the loser is going to be both of them," he told The Sun.
F1 should be more unpredictable – Briatore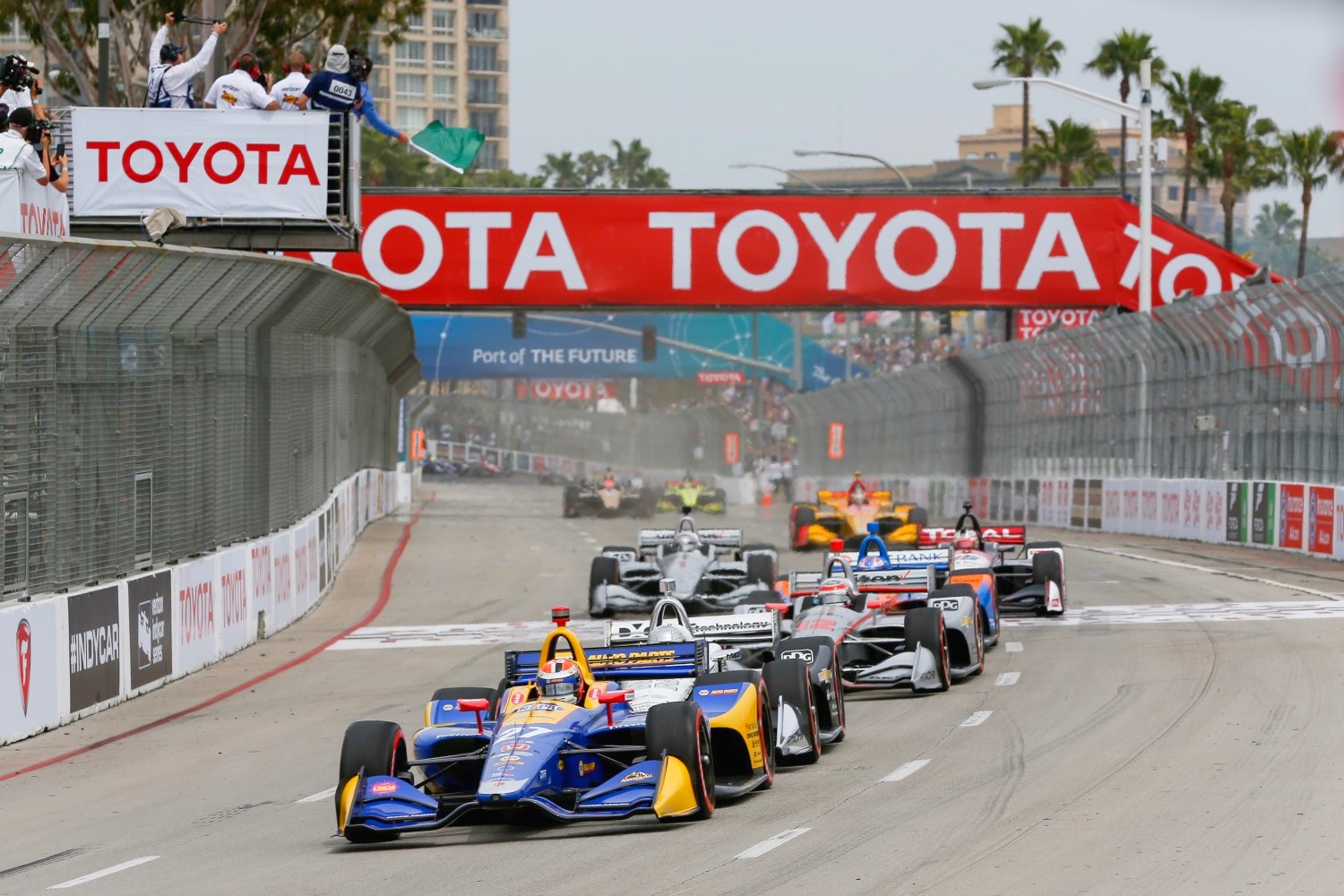 IndyCar, which is far more 'spec', is far more exciting that F1 where the car is 99% and the driver 1%
(GMM) F1 races need to be more unpredictable.
That is the view of former F1 team boss Flavio Briatore, who is in Baku this weekend.
"You know that I've never liked this F1 that is for engineers," the Italian told La Gazzetta dello Sport.
"But I admit that the last races were interesting."
However, Briatore warned that all too often, the outcome of the grand prix is too obvious. The top three teams have won every single one of the past 100 races.
"F1 only needs one thing, and that's unpredictability," he said.
"We need to make sure that when turning on the TV, people do not already know who will win. The gap between the strongest and the weakest teams should also be reduced."
Overtaking changes for 2019 unlikely – report
(GMM) Car changes to make overtaking easier in 2019 are unlikely to be approved.
That is the claim of Germany's Auto Motor und Sport, reporting that proposed tweaks to the front and rear wings in particular will be put to a fax vote on Monday.
Correspondent Michael Schmidt said: "The FIA needs 18 yes votes to push through the proposal.
"The teams have 12 votes, but Ferrari controls five of them — one for themselves, one each for Haas and Sauber, one for the sponsor representative Marlboro and one for the race organizer Monza.
"As Ferrari is an opponent of the change, everything will probably remain the same," Schmidt added.
Vettel plays down talk about mystery lever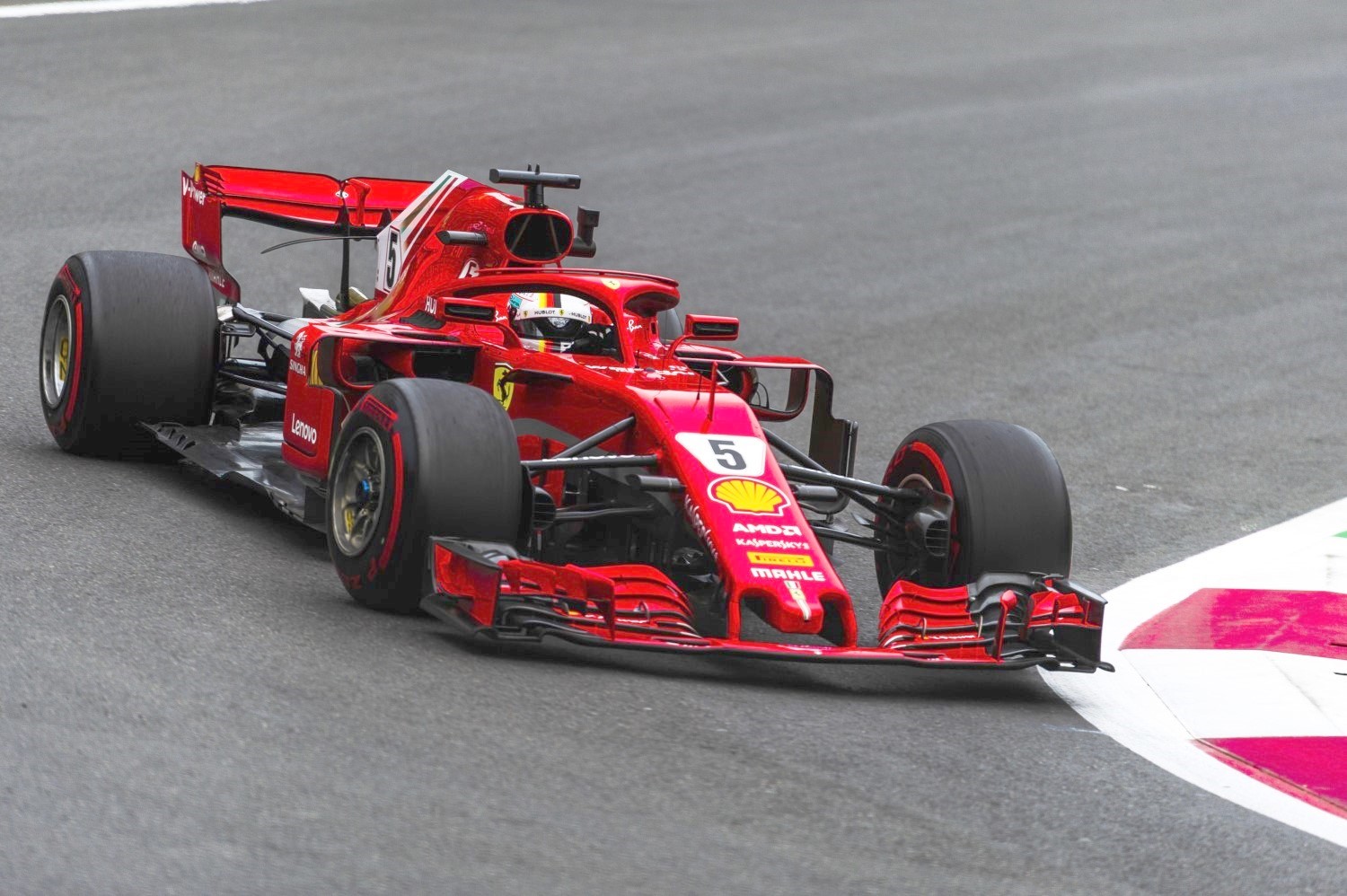 What does Vettel's third lever do?
(GMM) Sebastian Vettel has played down reports he might be getting an advantage in 2018 thanks to an extra lever on his steering wheel.
Earlier, it emerged that the FIA had been in touch with the Maranello team amid suspicions Ferrari us using special engine maps to blow exhaust to the rear wing.
It comes amid other reports that a mysterious extra lever had been discovered behind championship leader Vettel's steering wheel.
When asked about the lever, German Vettel smiled: "I need to take a look.
"I haven't seen it," he is quoted by Brazil's Globo in Badku.
"They must have put it there without telling me. But I think it's no big secret," Vettel added.
Alonso welcomes Button to Le Mans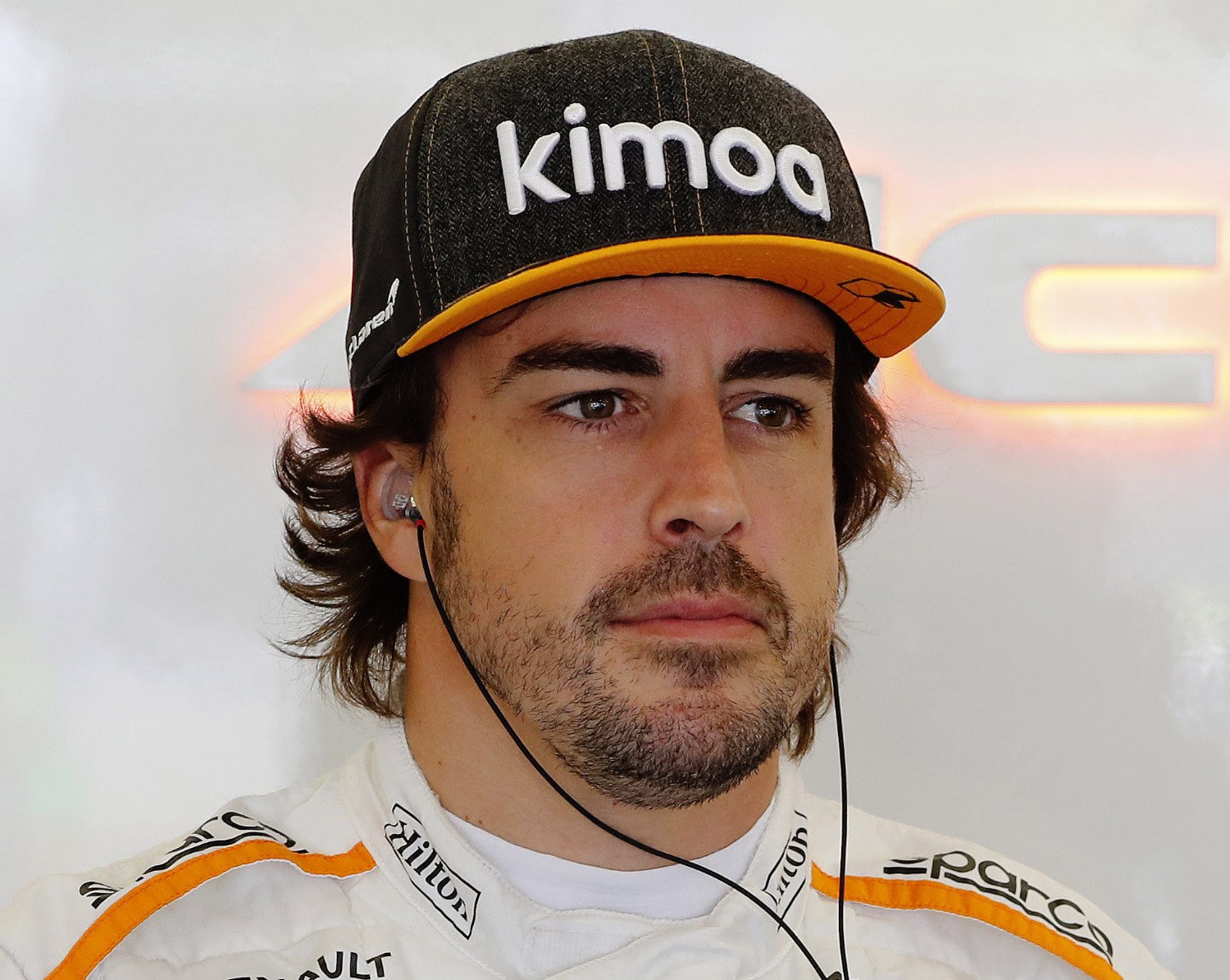 Alonso and Button try LeMans to get back to their winning way
(GMM) Fernando Alonso has welcomed his former McLaren teammate Jenson Button to Le Mans.
After Baku, McLaren driver Alonso's world endurance championship campaign kicks off next weekend with a six hour race at Spa Francorchamps.
"Yes, I'm saving energy," the Spaniard smiled in Azerbaijan.
"It's necessary to plan how much energy is required, so I think not in the short term but in the long term," Alonso added.
He will be joined at most WEC races this year by his former McLaren teammate and 2009 world champion Button, who has been signed by the Russian LMP1 team SMP.
"I knew about this a few months ago," Toyota driver Alonso said.
"I'm happy for Jenson — SMP Racing is a very strong team. The more good drivers join the WEC, the better it is for the championship."
Mika Salo, who heads the SMP Racing program, told Ilta Sanomat newspaper of the Button signing: "We have no other goal than to win the LMP1 class and Le Mans.
"We definitely have a good car."
Grosjean defends 'complainer' reputation
Romain Grosjean likes to whine
(GMM) Romain Grosjean has defended his growing reputation as the "complainer" of F1.
Critical radio messages made to the Haas team by the Frenchman are often broadcast on television, but Grosjean thinks it's unfair to make conclusions about his character based on them.
"It hurts when fans say 'Grosjean complains all the time'," he told Ekstra Bladet newspaper.
"My radio is just used (by the broadcasters) all the time.
"I don't only complain, and if I do, it's for the team to get better. You don't think about it when you're in the car. You're just working," Grosjean added.
Some might think Grosjean's complaining has stepped up a further notch in 2018, as his teammate Kevin Magnussen has the upper hand.
Grosjean said: "We're working to give me a little more feeling with the front end. Sometimes it's just the feeling that makes you faster than your teammate at the highest level of the sport."
Engine key to Ricciardo's 2019 move – Horner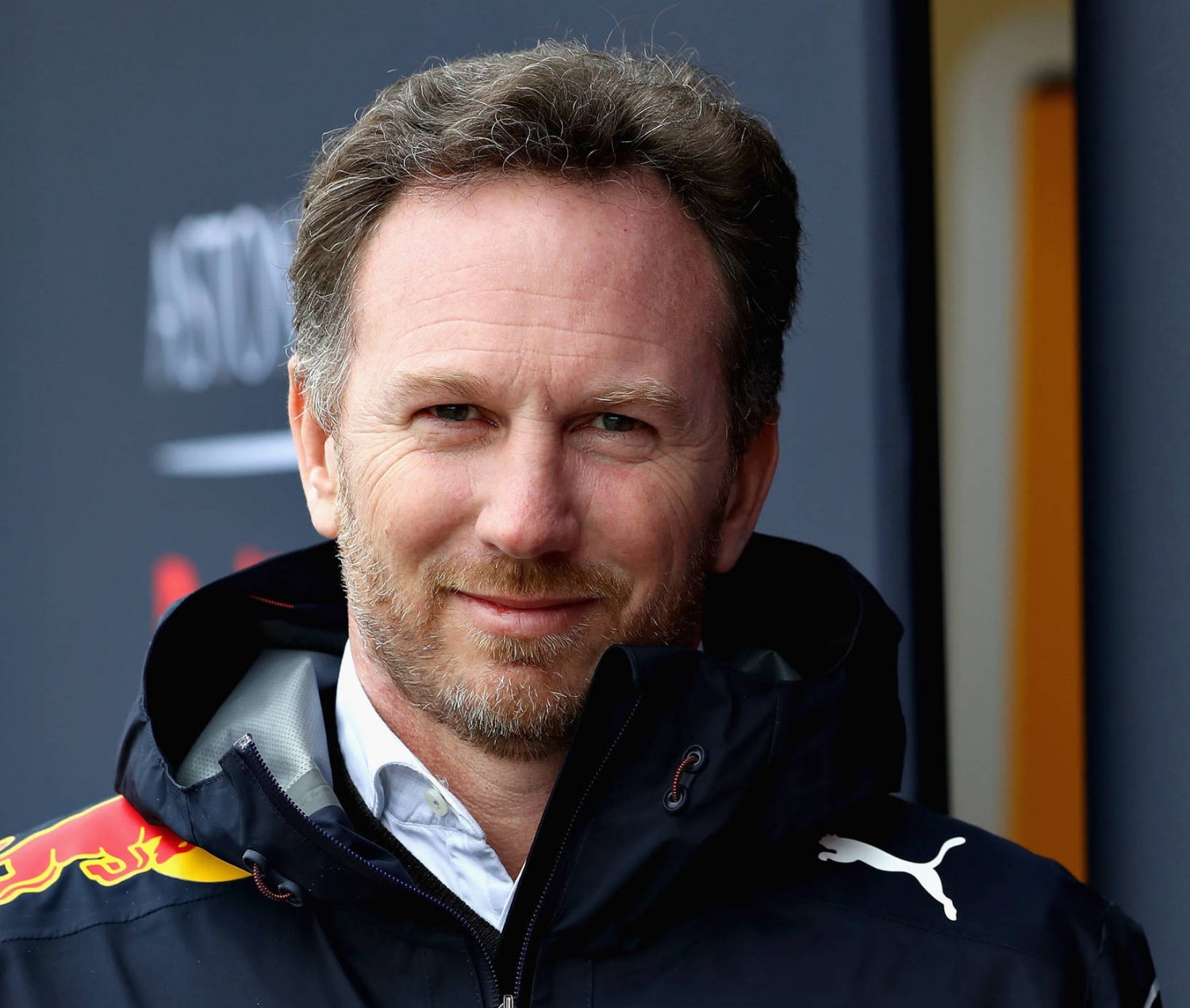 Horner trying to keep Ricciardo
(GMM) Engine performance is the key to Daniel Ricciardo's next contract.
That is the claim of the Australian driver's boss Christian Horner, who reiterated in Baku that Red Bull wants to keep him.
But Mercedes and Ferrari are reportedly also interested, and Horner admitted that the hierarchy of engine performance in F1 is a key to the eventual outcome.
Red Bull is highly competitive once again in Baku, but Horner told Auto Bild: "Even the Williams is better than us on the two kilometer straight."
The team is openly considering whether to stay with Renault next year or switch to Honda power.
"Renault is working hard, but our relationship is a bit of a roller coaster of emotions," Horner said.
He admitted Red Bull has a "great deal of interest" in how the Toro Rosso-Honda collaboration develops, "because for the first time in 10 years we have an option".
And that is a key to the talks with Ricciardo.
"We will talk behind closed doors," Horner said. "But it's no secret that our preference is to keep Daniel.
"His only question mark is engine performance."
Bottas not worried about Mercedes rumors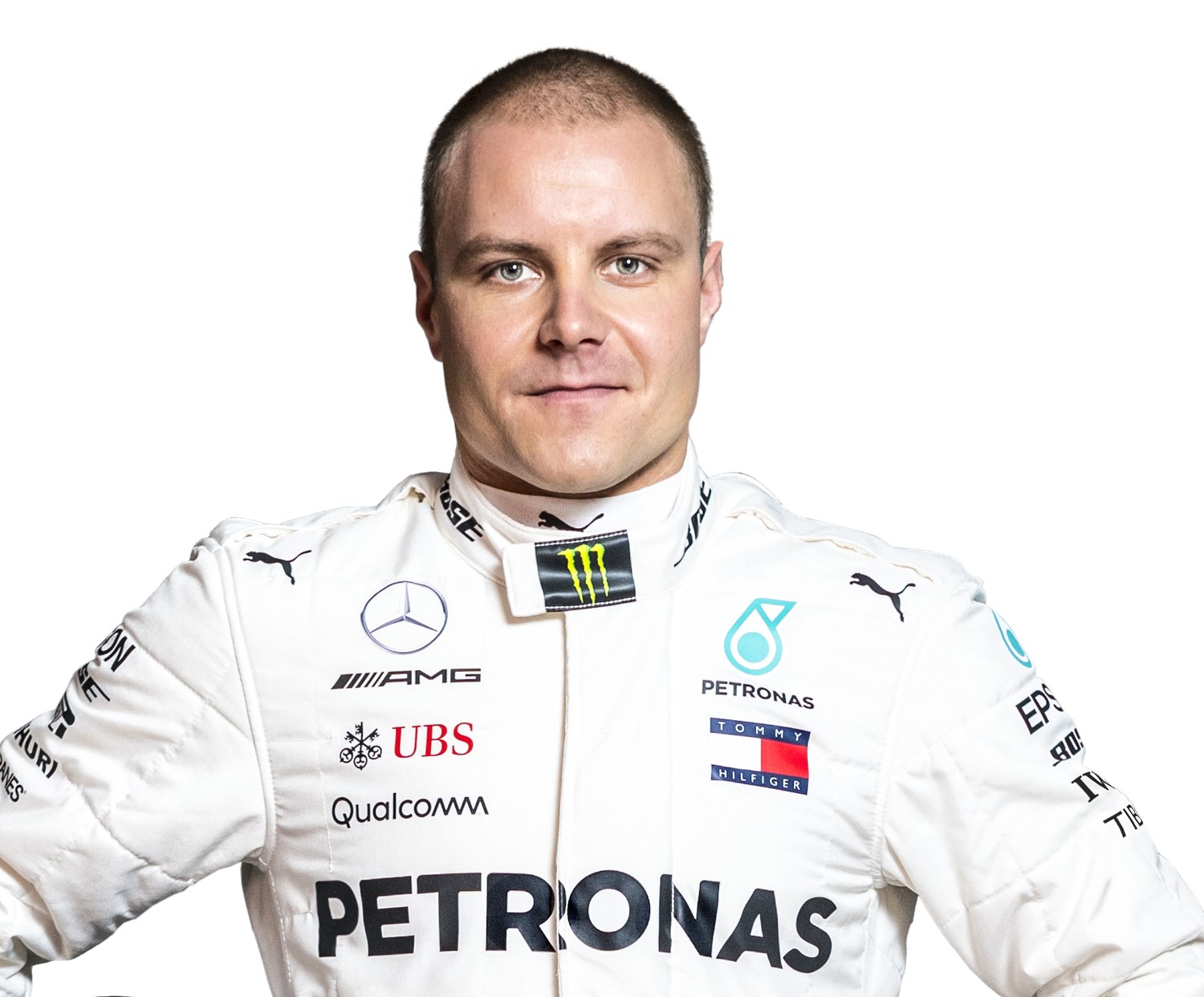 Bottas letting his right foot do the talking
(GMM) Valtteri Bottas says he isn't worried about the 'silly season' speculation regarding 2019.
The Finn's Mercedes contract is expiring, and Daniel Ricciardo and Esteban Ocon have been linked with his seat for next year.
"Not really," Bottas told C More broadcaster when asked if it is distracting.
"I know what the situation is. If things continue as they are then there is no concern at all," he added.
He is undoubtedly referring to the fact that, while humbled in 2017, Bottas is now highly competitive alongside quadruple world champion Lewis Hamilton.
"There is always talk in formula one, and I have the same thing every year," Bottas said.
"There are always people who want to speculate, and there always will be."
As for going eye-to-eye with Hamilton this year, Bottas answered: "Of course it feels good.
"I think my performance is on a good level and will only get better, so surely the direction is up."
Alonso plays down Goss departure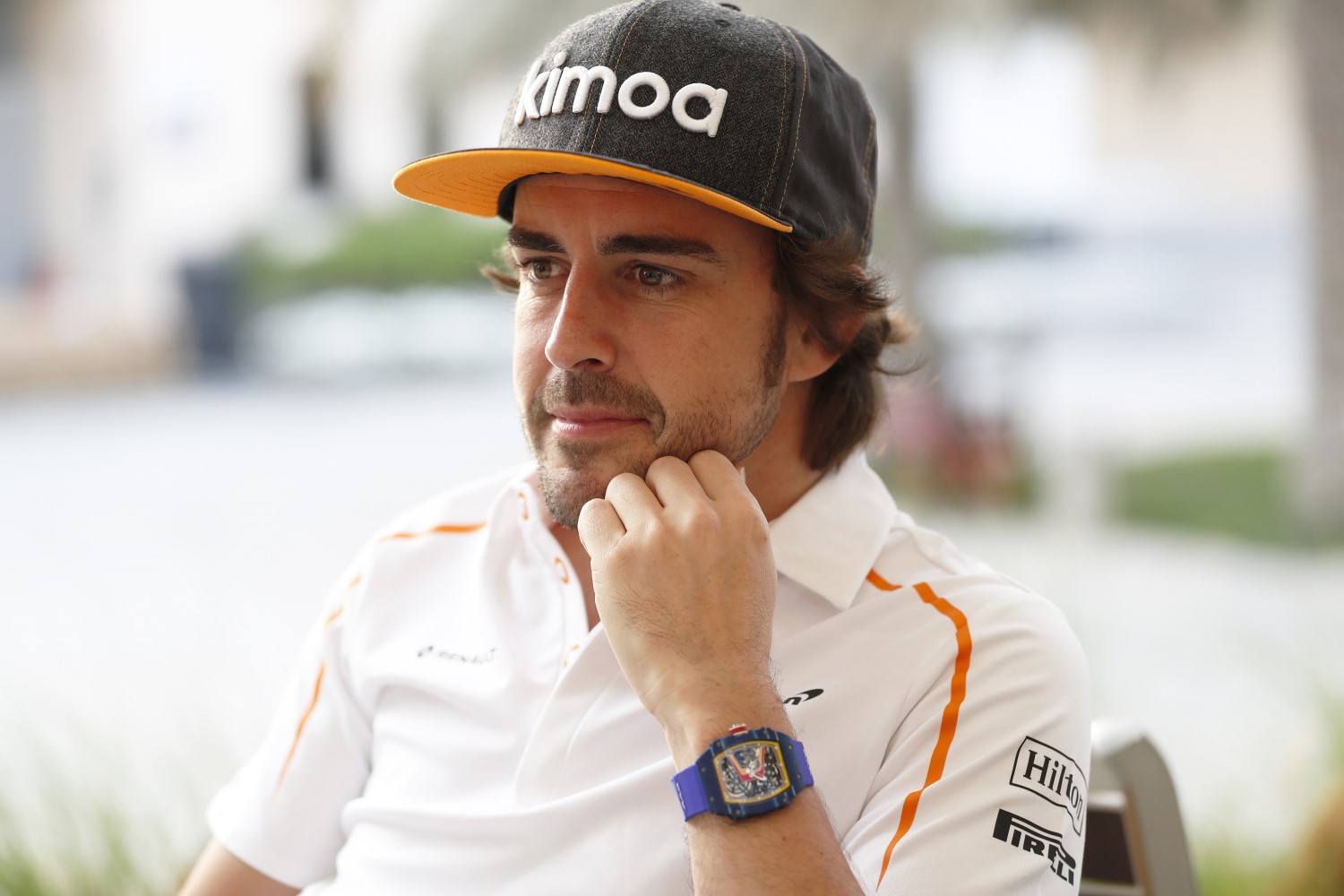 Alonso not saying much about Goss
(GMM) Fernando Alonso has played down the reported ousting of McLaren technical boss Tim Goss.
Three races into the team's tough transition from Honda to Renault power, McLaren has been coy over Goss' apparent departure.
"Not much to add," Spaniard Alonso told El Mundo Deportivo in Baku.
"The team makes changes public at times and at other times not. We restructured the technical team several times last year, and in every team that's normal.
"It's about putting people where it benefits the most. I have total confidence in the team," Alonso added.
Sainz Jr. 'not obsessed' with beating Hulkenberg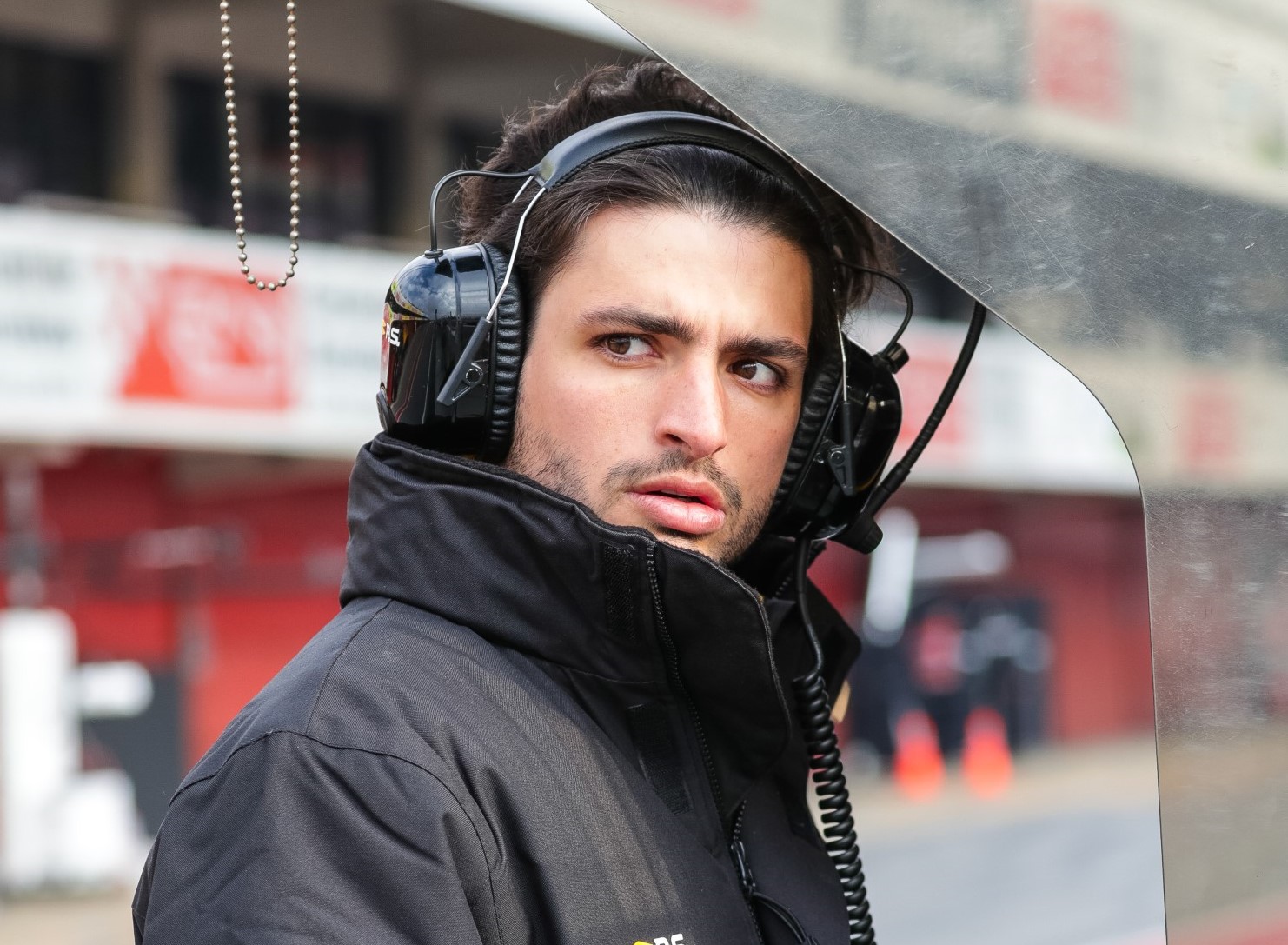 Sainz Jr.
(GMM) Carlos Sainz Jr. insists he is not obsessed with beating his teammate Nico Hulkenberg in Baku.
Since joining Renault late last year, the Spaniard has not once out-qualified his German teammate.
Sainz might be forgiven for being alarmed at that statistic, as he is pushing to either stay at Renault in 2019 or replace Daniel Ricciardo at Red Bull.
Asked if he can finally beat Hulkenberg in Baku, Sainz told El Mundo Deportivo: "I don't know, because if it's one or two tenths it can fall either way.
"That's why I don't obsess about it. I only know that I have to improve but I also know what margin of improvement I have and what I can give when I have 100pc confidence," he added.
"I'm calm because I'm close, and as soon as I find the right setup, everything will be fine."
Drivers not to blame for Williams crisis – Lowe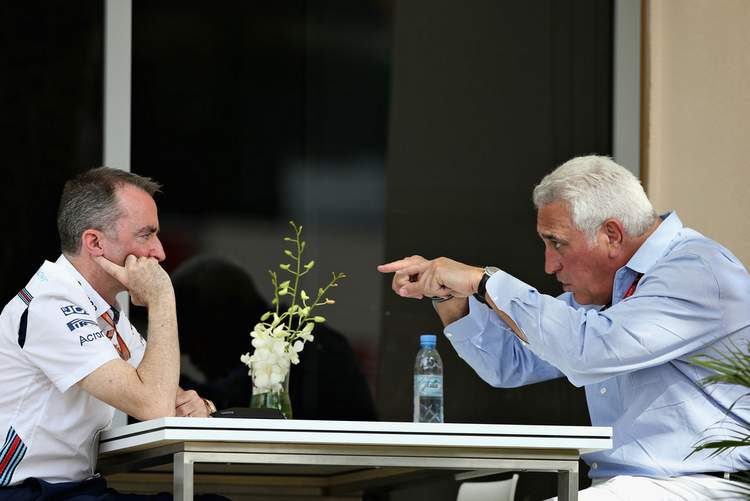 Daddy Stroll blasts Paddy Lowe for designing such a slow Williams
(GMM) Paddy Lowe has played down claims Williams' driver lineup is a major factor in the once-great British team's 2018 collapse.
The team's technical boss admits that Williams is grappling with "several problems" with its car.
"We're not making them public but there's a major operation inside Williams to fix them," Lowe told Brazil's Globo.
Last week, ousted Williams driver Felipe Massa said the inexperience of Lance Stroll and Sergey Sirotkin is not helping.
"I don't think that's the case, given our situation," Lowe insisted.
"To fight for the title, ok, the driver needs that experience. When you talk about that final half tenth, only the great champions are able to find it.
"But we do not expect our two very young drivers to be part of that group now.
"We're really satisfied with them. I think they both have the potential to grow in F1 and today, within our limitations, they're demonstrating that.
"Williams' lack of results today is a problem with the car, not the drivers. It's up to us to solve them," Lowe added.
He also played down rumors of a rift with Stroll's father and backer, the billionaire Lawrence Stroll, insisting the relationship is "good".
"He is very supportive of the group, and even me, and is trying to be available to help. I would say that he's a great partner, as is SMP Racing."
Lowe also ruled out fixing Williams' problems by buying in talent, such as the newly departed McLaren technical boss Tim Goss.
"No," said Lowe. "We hired Doug McKiernan in February, but I have no plans to get more people. The challenge is to coordinate the people we have in the right way.
"Sometimes things don't work — problems arise that nobody expects and it's not necessarily related to the way the engineers are working.
"F1 teams always go through good times and difficult times — look at the grid and you'll see it happens everywhere," he added.
Mercedes' rivals "fooled" FIA and Liberty into 2019 fuel limit change
Valtteri Bottas' Mercedes
Mercedes' rivals fooled the FIA and Liberty Media into increasing F1's fuel limit for next year, according to one of the manufacturers' customers.
Force India's chief operating officer Otmar Szafnauer believes rival engine manufacturers duped the governing body and the sport's commercial rights holder in order to cut Mercedes' performance advantage.
Szafnauer described the decision to increase the fuel limit from 105kg to 110kg next year as "wrong" and "illogical". The level was originally set at 100kg in 2014 then increased to 105kg last year.
"I can half-understand going from 100 to 105 because the car was changed so significantly," said Szafnauer. "The dimensions changed, the downforce level, the drag, the wings got bigger, I get that.
"I get saying we didn't anticipate all that when we set the level at 100 [so] let's go to 105. I can understand that, that's logical. But to just go from 105 to 110… that's illogical."
Szafnauer believes F1 has lost sight of the reason why fuel use was restricted when the V6 hybrid turbos were introduced four years ago.
"We were given a target for a good reason and those reasons were to force cars to be more efficient. We were given a fuel flow restriction as well and that was such that the power train would become more efficient. I think those reasons are still here today and all those efficiencies [that] those restrictions drive are still relevant in the world and we shouldn't have changed it.
"We only changed it because some of the engine manufacturers and teams [who] didn't do much a good job with the efficiency lobbied the FIA and they got their way. I think that's wrong.
"If you don't do a good job, should you do work harder to do a good job within the rules that everyone agreed to or should you change the rules?
"That's what I don't like: 'I didn't do a good job, I'm going to change the rules.'"
The FIA said the higher limit would allow drivers to "use the engine at full power at all times". Szafnauer disputed this.
"We're still going to save fuel," he said, adding teams will continue to tell drivers to back off "if the quickest way to the end is to not put as much race fuel in."
"This is only an issue at a few races," he explained. "We always lift and coast, we always save fuel. Even at those races where capacity is not a limiting factor. So that's a bunch of nonsense.
"I think it's just wrong. They fooled the FIA and Liberty and what they're really trying to do is regain a competitive advantage that Mercedes have. That's what it's really about."
Szafnauer suggested the return of exhaust blowing onto aerodynamic surfaces, which at least one team is doing this year to increase the power of its rear wing, may also have prompted the push for an increase in the fuel limit next year. "Some people believe that exhaust blowing causes you to use more fuel," he explained.
The FIA has indicated it will clamp down on exhaust blowing through changes to the rules in 2019. Racefans.net
Mercedes teams allowed to run higher modes for longer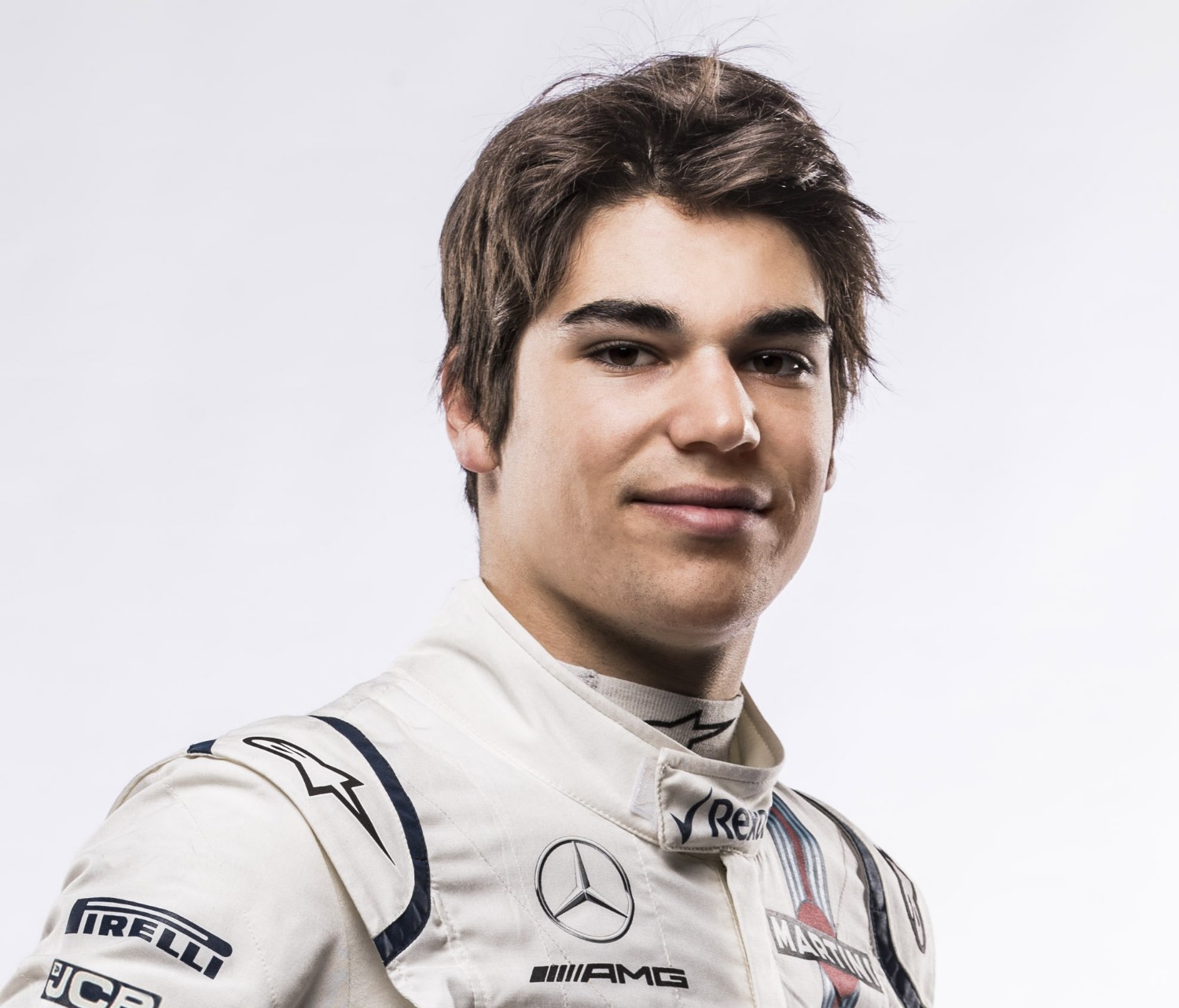 Mercedes' drivers like Lance Stroll will have less excuses now
Mercedes has granted all three of its Formula 1 teams extra mileage with higher engine modes in qualifying in Baku this weekend.
Like the other F1 suppliers, Mercedes gradually ramps up the usage allowances as it proves the reliability of its latest power units.
This year's move to three engines per season – meaning they each have to do seven events – has put a further emphasis on reliability.
Following dyno testing at Brixworth, the works team, Force India and Williams have all now been given the green light to make greater use the higher power modes.
"Mercedes sometimes rightfully so will restrict the more potent modes that we run to a limited amount of time or laps," said Force India COO Otmar Szafnauer.
"That's because the way they go about developing is that they will validate from a reliability standpoint those modes to a point where they think they're safe to run. And then they let us all run those.
"Then they'll go back once the season starts and have an increase on those modes, so you can run a higher mode for longer, and they'll stick that on the dyno and validate it to make sure that the engine will hold.
"And then when they're happy, then they'll increase the modes. And they've done that here.
"They run it on the dyno to the point where they're happy that those modes run on the dyno for a longer period isn't going to cause engine damage, and then once they're happy, they tell all of us at the same time.
"Now you don't have to run those, you can save them. But they're made available to all of us at the same time.
"You'd be silly not to. It's a little bit longer qualifying mode. It's just lap time at the end of the day."
Asked to quantify the gain, he added: "A tenth maybe, half a tenth in qualifying? Somewhere in there." motorsport.com