Max Crashappen does it again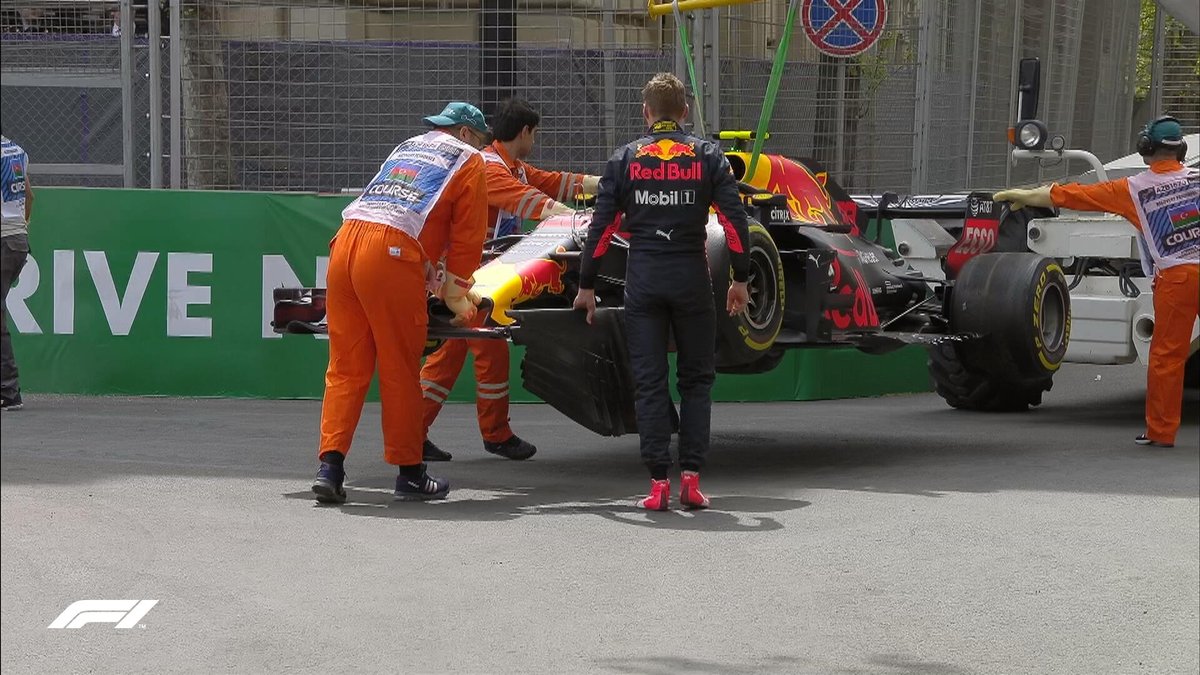 Max Crashappen surveys his damage
Max Crashappen has crashed again, bring out the yellow flags and virtual safety car around the Baku City Circuit.
Verstappen lost the rear of his Red Bull at Turn 5 and hit the barrier. Verstappen is out of his car as the marshals got involved. The Dutchman helped them to rock the car back and forth to get it out of the barriers.
Verstappen was cradling the front wing as he peered at the damage to the left side of his car after another bonehead moment.
His session is over incidentally – will Red Bull be able to repair any damage and get him back out for FP2 later on today?