MotoGP Riders call for COTA resurfacing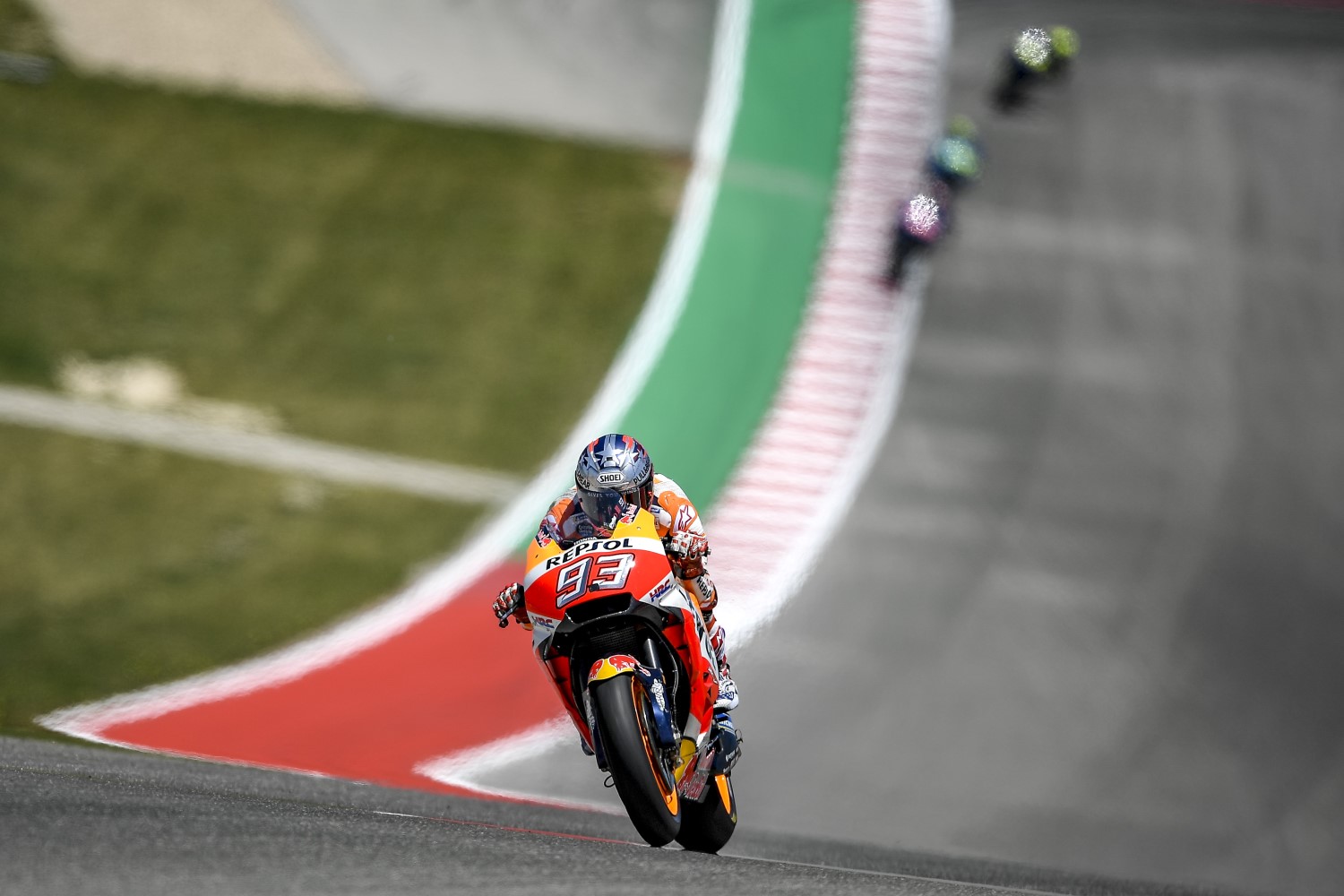 The Texas soil under COTA is subsiding/settling and the track is getting too bumpy
MotoGP riders have called for the Circuit of the Americas to be completely resurfaced for next year, after attempts to smoothen the track's bumps failed.
The 3.3-mile Austin circuit was treated with diamond-grinding trucks prior to last weekend's race, after widespread complaints from the grid during last year's event regarding the bumps.
However, the process failed to reduce the severity of the circuit's many bumps, with some even saying the situation has deteriorated further from 2017.
Yamaha's Valentino Rossi called the circuit a "disaster", while team-mate Maverick Vinales said racing on the circuit will become difficult should it not be resurfaced.
"I think for next year it's important to at least maybe resurface the track, because the bumps aren't too dangerous but it's getting worse and worse, and finally it will be difficult to race," said Vinales.
"It's true they did a good job, because the tarmac have maybe not the grip of last year, but a little bit more smoother.
"Anyway, we have to improve; we improve the bikes, but also the tracks need to improve.
"Anyway, Austin I like a lot, the layout is amazing, so I hope [it can be resurfaced], it can be so nice with a resurfaced track and we can go really fast."
Pramac's Jack Miller echoed Vinales' thoughts, and says it's time for the circuit's owners to stop "sticking band-aids" on the track.
"The other big talking point about the track was how bad the surface was, especially on Friday when we realised what had happened to it after they'd tried to remove some of the worst of the bumps from when we were here last year," the Australian said on redbull.com.
"Friday was definitely the worst it has ever been, it was filthy. It's time to resurface the whole thing really.
"You can't keep sticking band-aids on it and expect the problems to go away, it just won't happen.
"It's gone past being able to be fixed and patched up, and I reckon it needs a fair bit of work."