Bowman answers questions at Michigan Tire test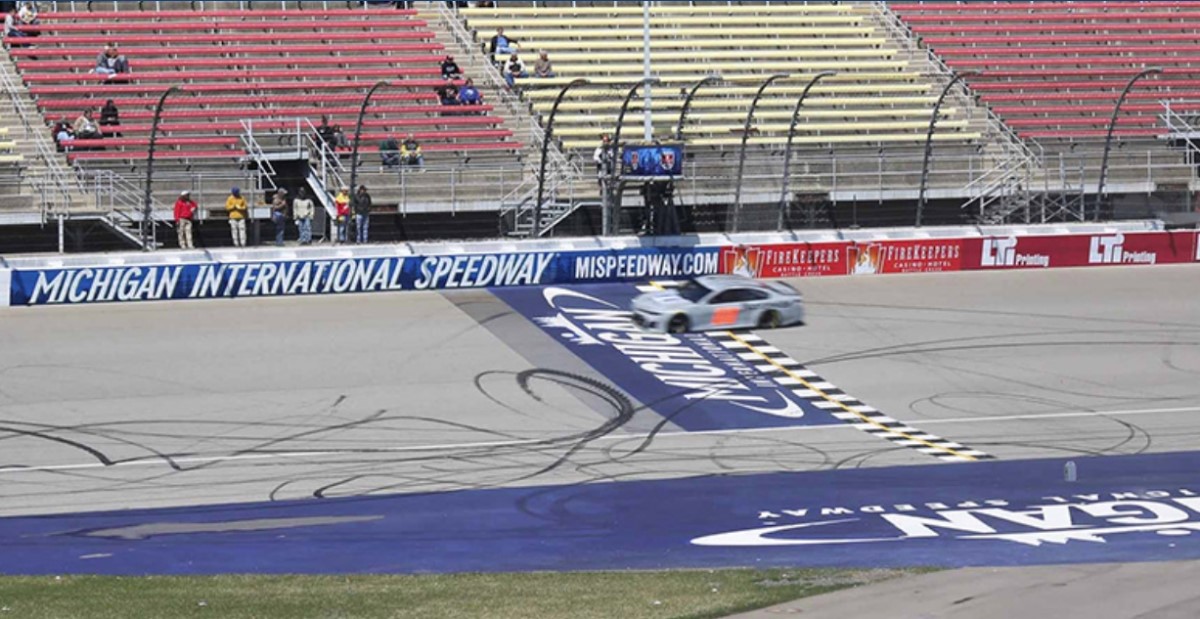 Bowman streaks by S/F line
The cars returned to Michigan International Speedway when five Monster Energy NASCAR Cup Series drivers and teams took to the track for a Goodyear tire test.
The drivers all had the same goal in mind and that was helping Goodyear create the best tire for the racing on the two-mile oval.
The following teams spent Tuesday and Wednesday at the track for the test:
No. 2 Team Penske Ford Fusion
No. 3 Richard Childress Racing Chevrolet Camaro ZL 1
No. 10 Stewart-Haas Racing Ford Fusion
No. 78 Furniture Row Racing Toyota Camry
No. 88 Hendrick Motorsports Chevrolet Camaro ZL 1
Brad Keselowski, Martin Truex Jr., Austin Dillon, Aric Almirola and Alex Bowman each made multiple runs over both days to assist Goodyear. In addition, fans were able to watch their favorite drivers in action and get a glimpse of NASCAR racing before the FireKeepers Casino weekend on June 8-10 or the Consumers Energy 400 weekend on Aug. 10-12.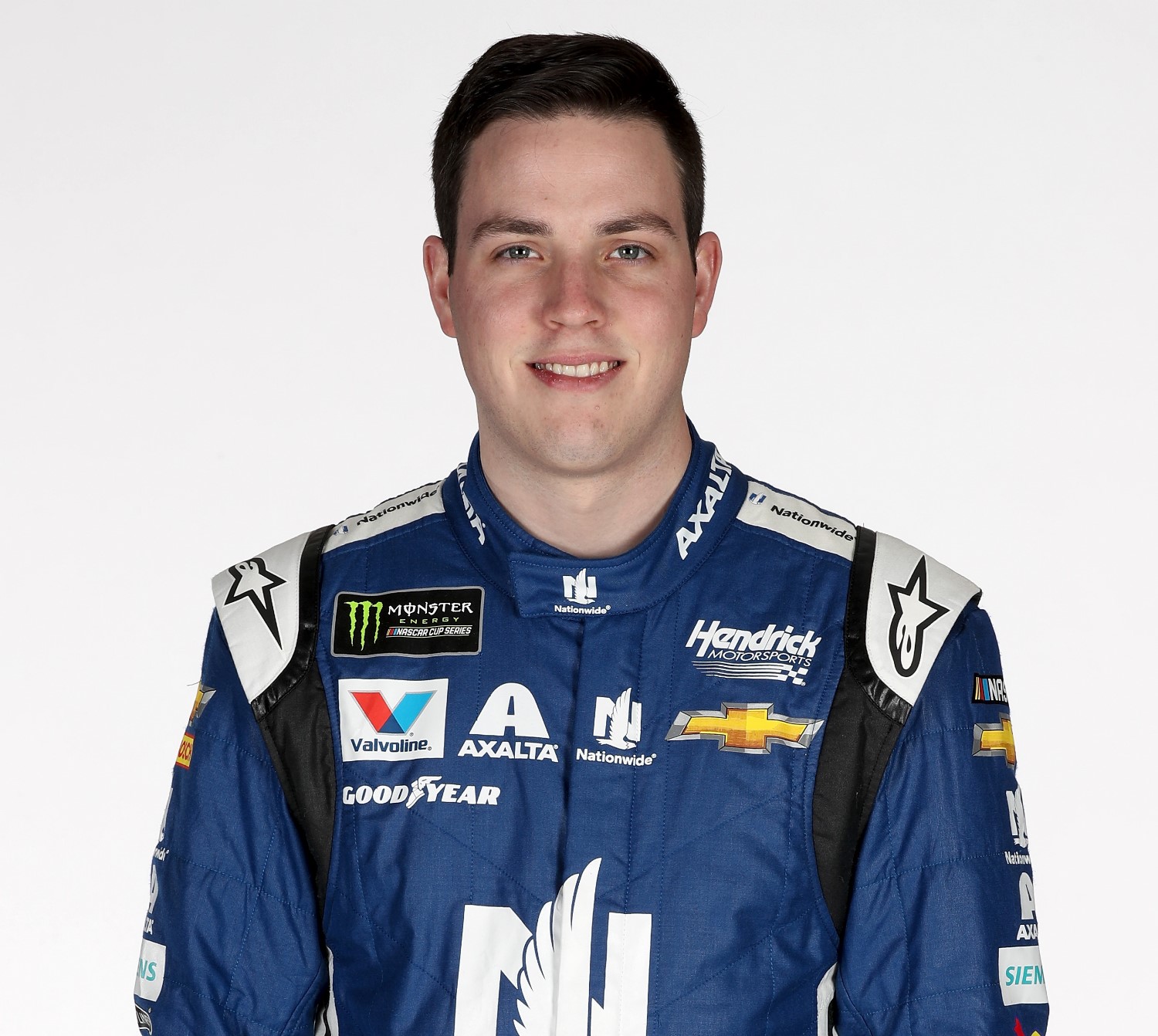 Alex Bowman
TALK A LITTLE BIT ABOUT YOUR SEASON AND WHAT YOU ARE LOOKING FORWARD TO COMING BACK TO MICHIGAN:
"Yeah, our season has been a little bit of a roller coaster so far. We didn't really start the year how we needed to with our new Camaro ZL1. We have definitely made a lot of progress with that. That has been a big positive for us. I feel like all four Hendrick Motorsports cars have gotten better each and every week. We have had some really good runs and we have had some really bad runs like last week (at Richmond). We've just got to get a little more consistent but hasn't been bad by any means. Really looking forward to getting back to Michigan. We have been pretty decent so far here testing. I think it will be a good one for us."
WHAT KIND OF CHECK LIST DO YOU HAVE WHEN YOU REPORT BACK ON HOW THE TIRES ARE PERFORMING?
"I wouldn't say it's necessarily a check list. I would just say I just try to give them all the information I can and give them all the details I can about what the tires change on the race car. I think we have had, we have tried quite a few so far and we are going to try some more combinations today. There have been some that are pretty good and some that aren't so good. For us, we are trying to learn what our car likes on different tires and try to be better prepared for when we come back as well."
WHAT HAS BEEN THE FEEDBACK THAT YOU HAVE BEEN GIVING TO GOODYEAR AND THE TESTING FROM YESTERDAY AND TODAY AND SECONDLY, A LOT OF PEOPLE THINK YOU ARE A ROOKIE AND YOU ARE GETTING TO THE POINT WHERE YOU PROBABLY JUST IGNORE IT, BUT DOES THAT ADD TO THE CHIP ON YOUR SHOULDER?
"Yeah, it's been funny. I just make fun of it all the time at this point. I'm honestly thinking about getting shirts made that say like 'rookie season 2018'. I will take it. It's funny. But, as far as the tire stuff goes, really some of the major changes have been…. Michigan since they repaved it has always been real edgy and hard to feel the race car. It's a narrow groove. There is a fine line between a lot of grip and no grip, so some of the tires took feeling away, some of the tires gave us more feeling, so that was a big difference for me in some of the tires that I felt. As well as, one set was quite a bit faster than even the controls were. That was interesting. And while a faster set of tires obviously feels better it probably would create worse racing because you would be faster in the center of the corner and the aero stuff would be worse. Just trying to, I guess, convey my feelings. I don't know how much they really matter, but just trying to give them all the information I can."
ARE THEY RUNNING RESTRICTOR PLATES TODAY?
"No."
WHAT WOULD YOU DO TO MAKE THE RACING AT MICHIGAN MORE ENTERTAINING AT THIS BIG OF A VENUE?
"That is a tough question. Obviously, NASCAR has been really proactive in trying to get things better. It's funny when people say the racing is not good and they wish the racing was like it was 'back in the day', but 'back in the day' there were two cars on the lead lap or the leader won by five laps. So, Michigan is its own kind of unique tough situation to make a good race. The groove is so narrow. That hasn't changed and hopefully as it ages it will get better. Kansas was repaved, I guess around the same time and you can run from the bottom to the top there. I guess just maybe different environments or different asphalts. I think as it ages, it's going to get better. I don't know race car wise unless you have a really sticky tire and no downforce. I mean you could put a ton of mechanical grip in a car so you don't need the downforce and take a lot of downforce away and then when cars are side-by-side they will be more similar, but still the groove is really narrow and it's hard to make a really sticky tire live at a place like this. It's a tough scenario and I think NASCAR is doing a good job trying to make it better."
WOULD YOU LIKE TO SEE RESTRICTOR PLATES AT A TRACK LIKE THIS?
"I don't know. It's hard to say because obviously we haven't done one yet. I know Charlotte will be really interesting and I'm excited to see what that brings. I wouldn't necessarily be too pumped up about bringing restrictor plates here. I think it really wouldn't change much with as narrow as it is. Unless you slowed the cars down a ton it's really… it's so fast here down the straightaway. The straightaways are so long and it would just be tough for that package to work here. Charlotte, the groove is wider, so you can kind of move around and you could probably race side-by-side at least we think. I guess we will see when we get there, but yeah, I wouldn't be a big fan of it. I'm not a big fan of plate racing in general. I kind of like to be able to control my own destiny and when you are four-wide with forty cars in a pack that is kind of tough."
NOW THAT YOU ARE THE DRIVER OF THE NO. 88 HOW HAVE THINGS CHANGED?
"I don't really think anything has changed. It's nice to be able to get racing. Last year was kind of boring, I didn't really do a lot. I drove the simulator and tested a lot. Obviously, that has changed. They keep me pretty busy, my schedules the last three weeks have been kind of crazy, but other than that it's another race car and I'm just glad to be driving it."