Latest F1 news in brief – Thursday
The more F1 races Carey (above) and Bratches sign the more money they make

F1 eyes new races in Vietnam, China – Bratches

Vettel learned from 2017 Baku incident
Sauber racing Williams now – Ericsson
China a turning point for Verstappen – Haug
Sainz can still improve in 2018 – Gene
Alonso right to do Le Mans in 2018 – Todt
Pirelli becomes title sponsor of Formula 1 2018 GP de France
U.S. Grand Prix signs up Bruno Mars and Britney Spears
F1 eyes new races in Vietnam, China – Bratches
(GMM) Vietnam is still on track to join the F1 calendar in the future.
That is the claim of Sean Bratches, F1 owner Liberty Media's commercial boss.
"This is a street race where we can go downtown, where we can activate a large fan base," he told the Associated Press.
Bratches also said F1 could add a second grand prix in China, with a precise location to be "left to local Chinese partners".
But he said the first priority is to get the calendar properly structured regionally, which will eventually clear the path for "24 or 25" races per year.
"We've acquired an undermanaged asset that's 67 years old, but effectively a startup," said Bratches.
"With the right economics, with the right structure and cadence of events across territories, 24 or 25 is probably where we'd like to be from a longer term standpoint."
Vettel learned from 2017 Baku incident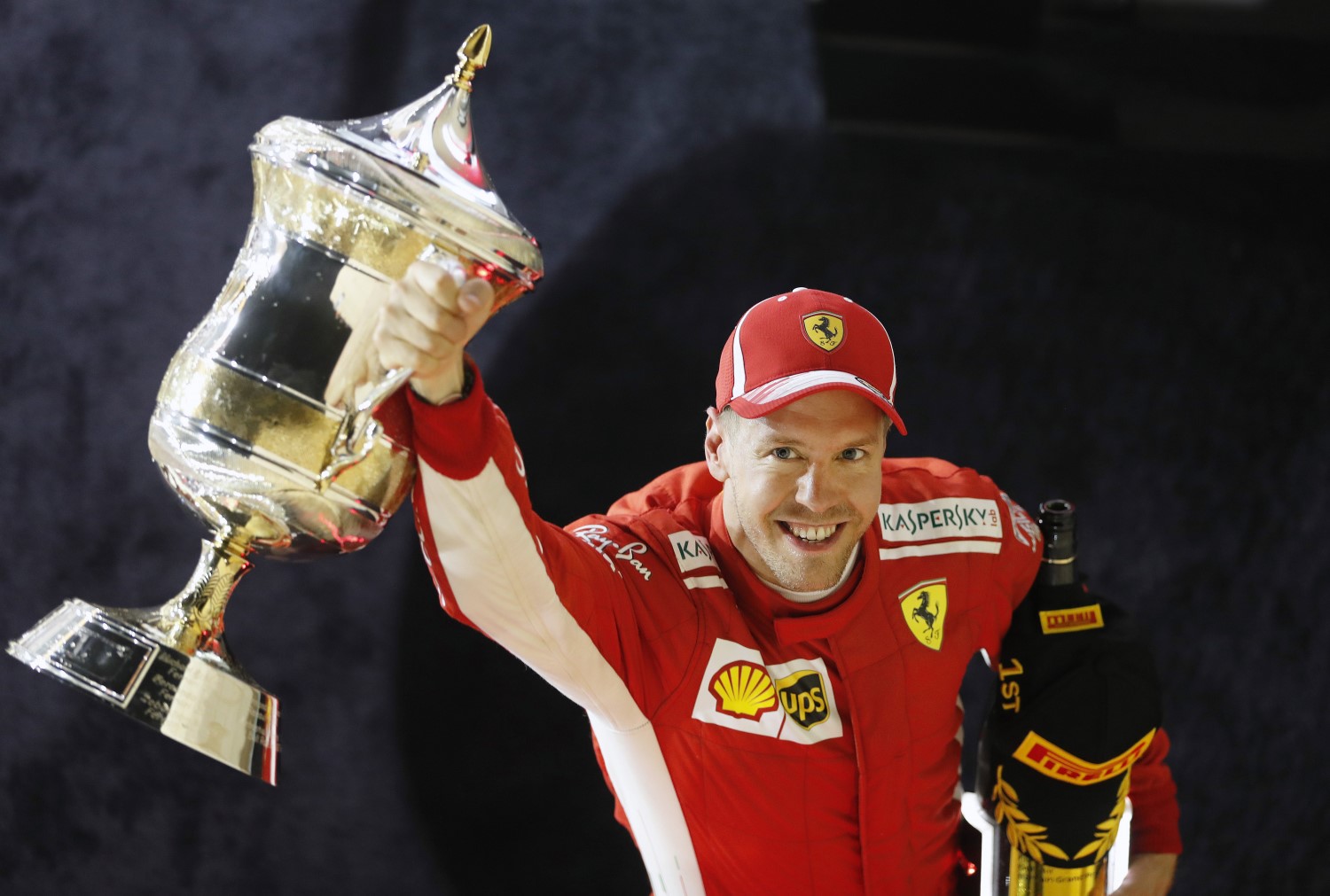 Can Vettel win in Baku?
(GMM) Sebastian Vettel says he has learned from the lessons of Baku a year ago.
F1 has touched down once again in Azerbaijan, where a year ago the Ferrari driver famously lost his cool and steered deliberately into Lewis Hamilton's car during a safety car period.
"After the race I had the worst feeling," German Vettel told Welt newspaper.
"I had to grapple with it."
Ultimately, he concluded that it had been a pivotal moment in his failed championship challenge, but said to himself: "That's the way it is in life.
"The things that you screwed up yourself hurt you the most," Vettel added.
But the quadruple world champion apparently learned from Baku 2017, and it may even have showed two weeks ago in China.
Then, Max Verstappen ran into him, but Vettel kept his cool and after the race praised the Dutchman for immediately apologizing.
Vettel said: "I was quiet in the car, because I had to try to somehow bring the car to the finish in order to save at least a few points."
Sauber racing Williams now – Ericsson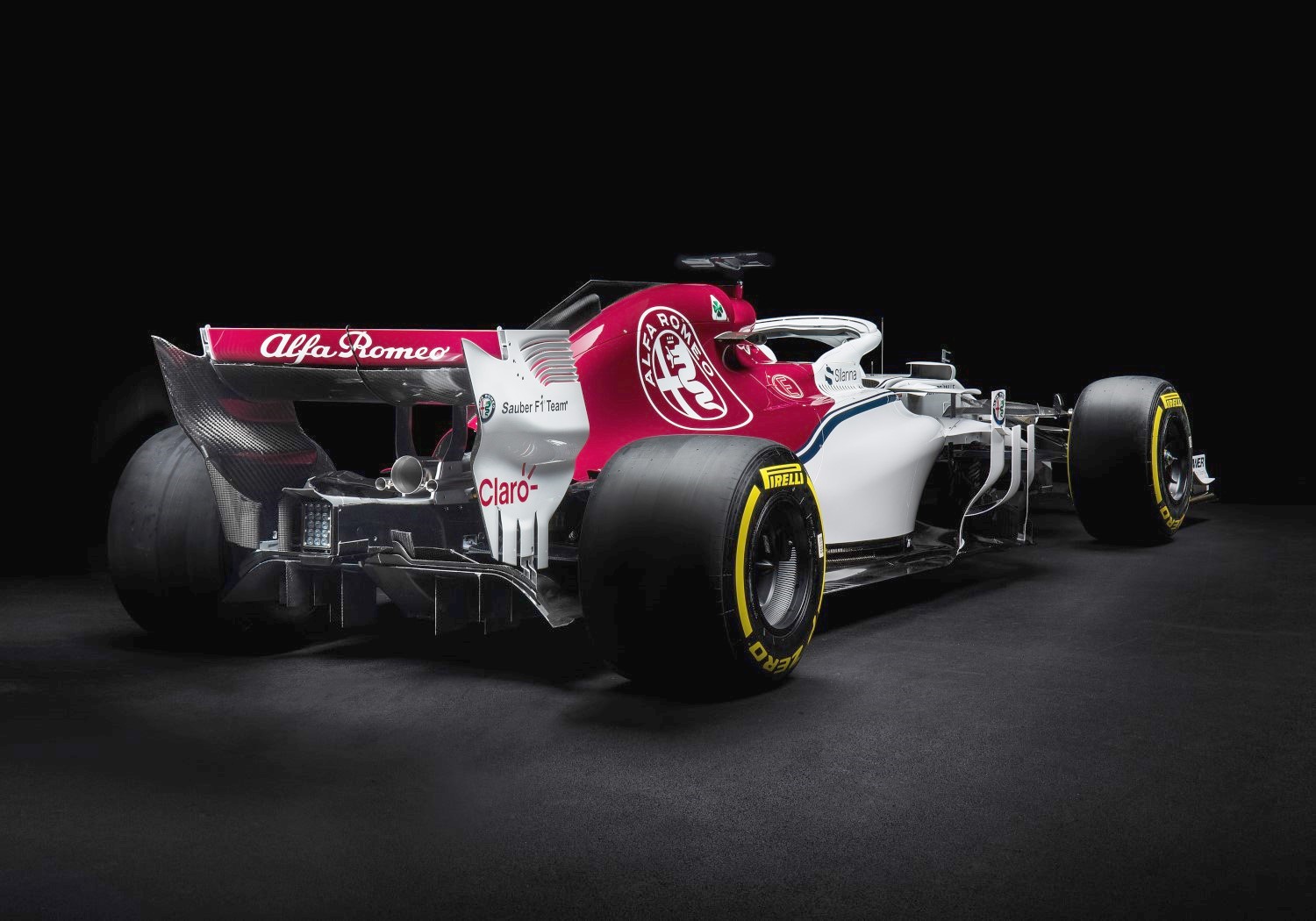 Sauber helped by Alfa Romeo/Ferrari alliance
(GMM) Sauber is now racing "on an equal footing" with Williams.
That is the claim of Marcus Ericsson, the Swiss team Sauber's Swedish driver.
Sauber was F1's slowest team in the past two years, but new management and a deal with Alfa Romeo has led to an uptick for 2018.
At the same time, the once-great British team Williams' form has collapsed.
"It looks like we can compete on an equal footing with Williams," Ericsson told Auto Motor und Sport.
"In the last two years, it was all about survival. Now it's time for results.
"In practice we are sometimes even with Force India or Toro Rosso, which is a huge step compared to the last two years."
China a turning point for Verstappen – Haug
Once a bonehead always a bonehead
(GMM) China could have been a turning point for Max Verstappen, according to former Mercedes boss Norbert Haug.
Undoubtedly a young sensation, the Dutchman came under intense scrutiny after the race in Shanghai a fortnight ago following his clash with Sebastian Vettel.
F1 legend Niki Lauda even questioned Verstappen's "intelligence".
Former Mercedes chief Haug told Sport Bild: "I would not be surprised if that was not a key experience that will now help him to act with calculated aggression rather than crashing into rivals and wearing his tires out."
Sainz Jr. can still improve in 2018 – Gene
Carlos Sainz Jr. and father Carlos Sainz Sr.
(GMM) Carlos Sainz Jr. is still able to prove he can match Nico Hulkenberg at Renault.
That is the claim of Sainz's Spanish countryman Marc Gene, who is an experienced Ferrari test driver.
Sainz joined Renault late last year on loan from Red Bull, but while solid has so far he has looked out-performed by his German teammate Hulkenberg.
Gene told AS newspaper: "Carlos has had a difficult start, but it's only three races in.
"He's done well. He's been very fast but in the key moments, in qualifying especially, he has not been able to get a great lap.
"He still has many races to demonstrate his potential," Gene added.
Gene was also asked about F1's other Spanish driver Fernando Alonso, whose team McLaren has struggled so far in 2018 despite switching to Renault power.
"I think what McLaren needs to do to approach the level of the other teams is to improve their straight line speed," he said.
"They say that for Barcelona there will be a great revolution, but the gap is significant."
Alonso right to do Le Mans in 2018 – Todt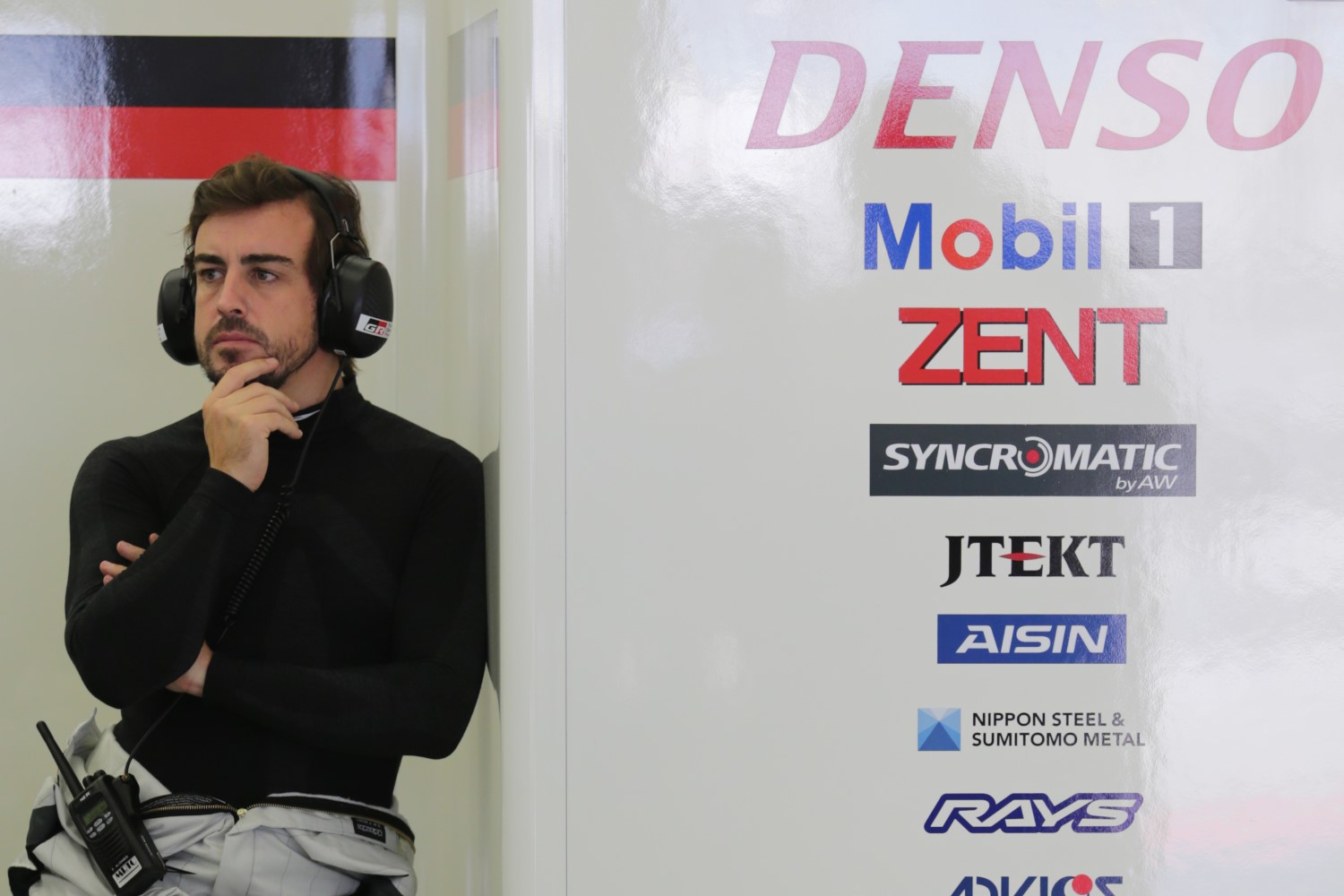 Alonso trying to find something to win in
(GMM) Jean Todt says he welcomes Fernando Alonso's decision to split his time between F1 and the world endurance championship in 2018.
The FIA president told EFE news agency: "It's a very personal decision and we have to respect it.
"I think it's good for the promotion of motor sport and he also has great programs for the development of karting.
"He wants to give back to young people some of what racing has given him, so I cannot judge him," Todt continued.
"20 or 30 years ago many of the F1 drivers also competed in Formula 2 or world sports cars. We also used to have many F1 tests and now there are almost none.
"So if he wants it and his team allows it, I think what he is doing is great."
Frenchman Todt was once the team boss during Ferrari's ultra-successful Michael Schumacher era.
But he said he might have allowed a driver to do what Alonso is attempting in 2018.
"Personally, I would have allowed it," said Todt. "It's important to get the best out of every driver and for him it means freedom and comfort."
As for the future of F1 itself, Todt acknowledged that with the arrival of Liberty Media and the expiry of the commercial contracts in 2020, it is a time of upheaval.
"F1 has undergone a big change since Liberty Media bought the commercial rights from Ecclestone and I think it is working well," he said.
"We have a good relationship with them and are working to ensure the continuation of F1, but there are also talks about the future for the end of the Concorde Agreement."
Those talks have already led Ferrari to issue a quit threat, and Todt insisted that looking after the interests of the teams is important for the FIA.
"Obviously I talk with Sergio Marchionne and we understand each other perfectly — I know Ferrari very well," said Todt.
"I have great respect for them and motor sport owes a lot to them. But at the end of the day we should avoid talking about conjecture, speculation and threats and make sure we have all the teams on board in formula one," he added.
Pirelli becomes title sponsor of Formula 1 2018 GP de France
Pirelli have been confirmed as title sponsors for the Formula 1 2018 Grand Prix de France – the first race in the country since 2008.
Taking place from June 22-24 at Circuit Paul Ricard in Le Castellet, a track that has hosted the French Grand Prix on 14 previous occasions, the last time in 1990, the event promises an incredible show for spectators.
"We're very proud to be at the forefront of the return of the Formula 1 Pirelli Grand Prix de France 2018," said Mario Isola, Pirelli Head of Car Racing.
"F1 is an extraordinary platform for research and development for our technical teams, but also a wonderful communication tool. As France is one of the biggest markets, it was key for us to reinforce our visibility and our presence on the circuit and the paddock. The French Round at Le Castellet will be an important moment in the 2018 season and Pirelli is happy to be part of it as a title sponsor."
The announcement follows news that Singapore Airlines has extended its title sponsorship of the Formula 1 Singapore Grand Prix for another two years, until 2019.
Singapore Airlines first signed as title sponsor in 2014, initially for two years. The sponsorship was subsequently extended for the 2016 and 2017 races.
This year's event will take place September 14-16 at the Marina Bay Street Circuit.
"The Singapore Night Race is the highlight of Singapore's sporting calendar and we are thrilled to continue as its title sponsor. We look forward to showcasing this event to the world and enhancing both tourism and sports for the benefit of Singaporeans and visitors alike," said Singapore Airlines CEO, Mr. Goh Choon Phong.
"F1 is delighted to extend its relationship with Singapore Airlines. The strength of Singapore as a destination is an example of the excitement F1 is creating around the globe and having prestigious partners such as Singapore Airlines shows our ambitious vision is shared by the market leading companies around the world," said Chairman and CEO of Formula 1, Mr. Chase Carey.
"We are delighted to have Singapore Airlines partner us once more as title sponsor for the Formula 1 Singapore Grand Prix. The partnership over the last four years has been a key component in the success of the night race. As we embark on the next chapter with Formula 1, we look forward to harnessing our combined reach and brand recognition to showcase the very best that Singapore has to offer," said Singapore GP Pte Ltd Chairman, Mr. Teo Hock Seng. Formula1.com
U.S. Grand Prix signs up Bruno Mars and Britney Spears
Taylor Swift helped the USGP draw bigger crowds in 2016 so now they bring in big name rock stars every year
U.S. Grand Prix organizers have enlisted Bruno Mars and Britney Spears to boost the crowds with concerts before and after this year's Formula One race in Austin, Texas.
Mars, a 27 times Grammy nominee, will be Saturday night's headline act after qualifying when he performs his 24K Magic World Tour show, while Spears closes out the event on Sunday, Oct. 21.
Last year's grand prix weekend, with Justin Timberlake performing at the Circuit of the Americas, saw a bigger crowd turn up on the Saturday than race Sunday.
Formula One figures showed that 38,916 of those going to the track on Saturday in 2017 did so in the hours after qualifying and missed the day's motorsport action.
U.S. Grand Prix organizers have used high-profile global musical acts to raise the event's profile, in a key market for the sport, and appeal to a different demographic.
A 2016 concert by singer-songwriter Taylor Swift was attended by some 80,000 people and helped end a trend of declining audiences. Reuters