Latest F1 news in brief – Tuesday
Horner happy to have a choice. Will likely pick Honda

Red Bull can choose 2019 engine supplier – Horner

Horner wants Ricciardo decision by August
Hamilton hints at long-term Mercedes deal
FIA considering pitstop safety changes
Kvyat drives Ferrari for the first time
FIA clamps down on exhaust blowing… again New
Red Bull can choose 2019 engine supplier – Horner
(GMM) Red Bull is in a position to choose its engine supplier for 2019.
That is the claim of team boss Christian Horner, even though just a few years ago, the energy drink-owned outfit risked being left entirely without horsepower in F1.
But now, Horner says Red Bull can choose between Renault and Honda for 2019.
"Luckily we have options," he told Auto Motor und Sport.
"Renault wishes to continue working with us, and we have a front row seat with regards to Honda. We can observe how they develop," Horner said, referring to the new partnership between the Japanese supplier and Red Bull junior team Toro Rosso.
The Briton said Red Bull needs to make its decision by "the summer break".
Until then, he admits that his colleague Dr Helmut Marko is brushing up on his Japanese.
"Helmut has always been talented," Horner smiled. "He's our Japanese mascot at the moment."
Horner wants Ricciardo decision by August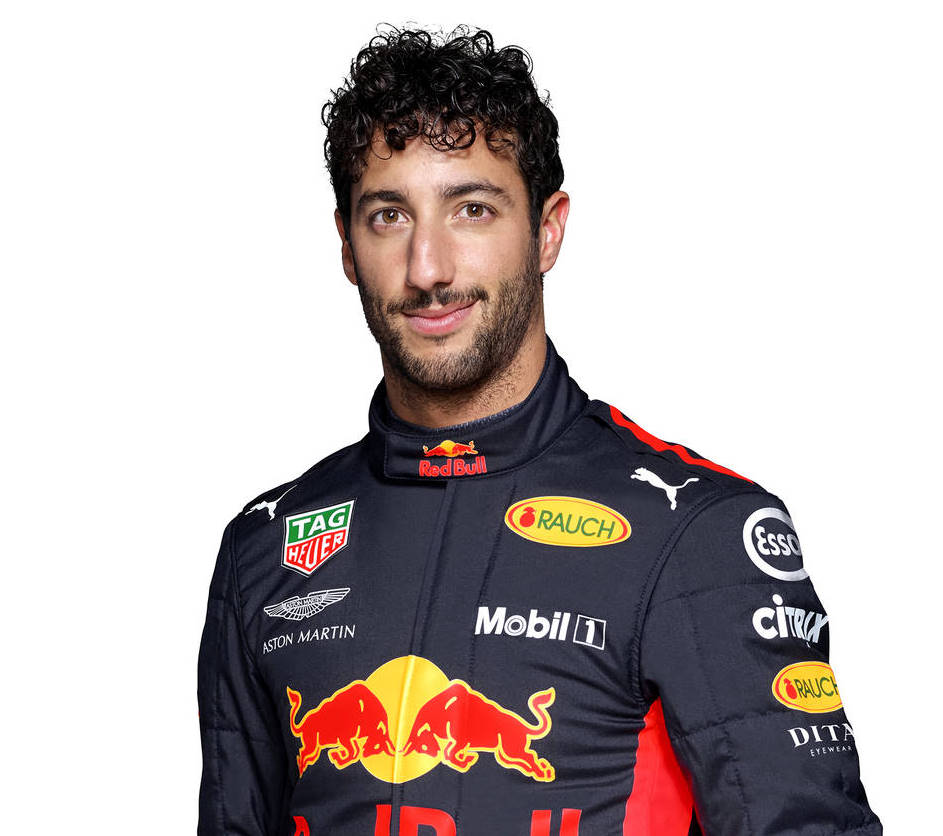 Italian-Australian Daniel Ricciardo – Red Bull's best driver
(GMM) Red Bull wants Daniel Ricciardo to make his decision about the future by August.
Big rumors are swirling that the Australian has signed a 'pre-agreement' to replace Kimi Raikkonen at Ferrari next year.
Reportedly, Ricciardo now has until the end of June to negotiate with the Maranello team about the terms of a real contract from 2019.
"I don't want to sign anything too long because I don't know where the sport's going," he told The Times.
"I think two years I can definitely be comfortable with and then see it from there."
If Ricciardo doesn't reach a deal with Ferrari,, he has also been linked with Mercedes and a week ago he won in China with the team that groomed him, Red Bull.
Asked what the deadline is for Ricciardo to extend his stay at Red Bull, team boss Christian Horner answered: "There should be a decision by the summer break at the latest. We do not want to wait forever.
"We have other good options. Our priority is to continue working with Daniel, but if that doesn't work out, we'll look to those other options," he told Auto Motor und Sport.
When asked what alternatives Red Bull is considering, Horner said: "The most obvious is Carlos Sainz. He is under contract to us.
"And then we have a few young drivers."
Hamilton hints at long-term Mercedes deal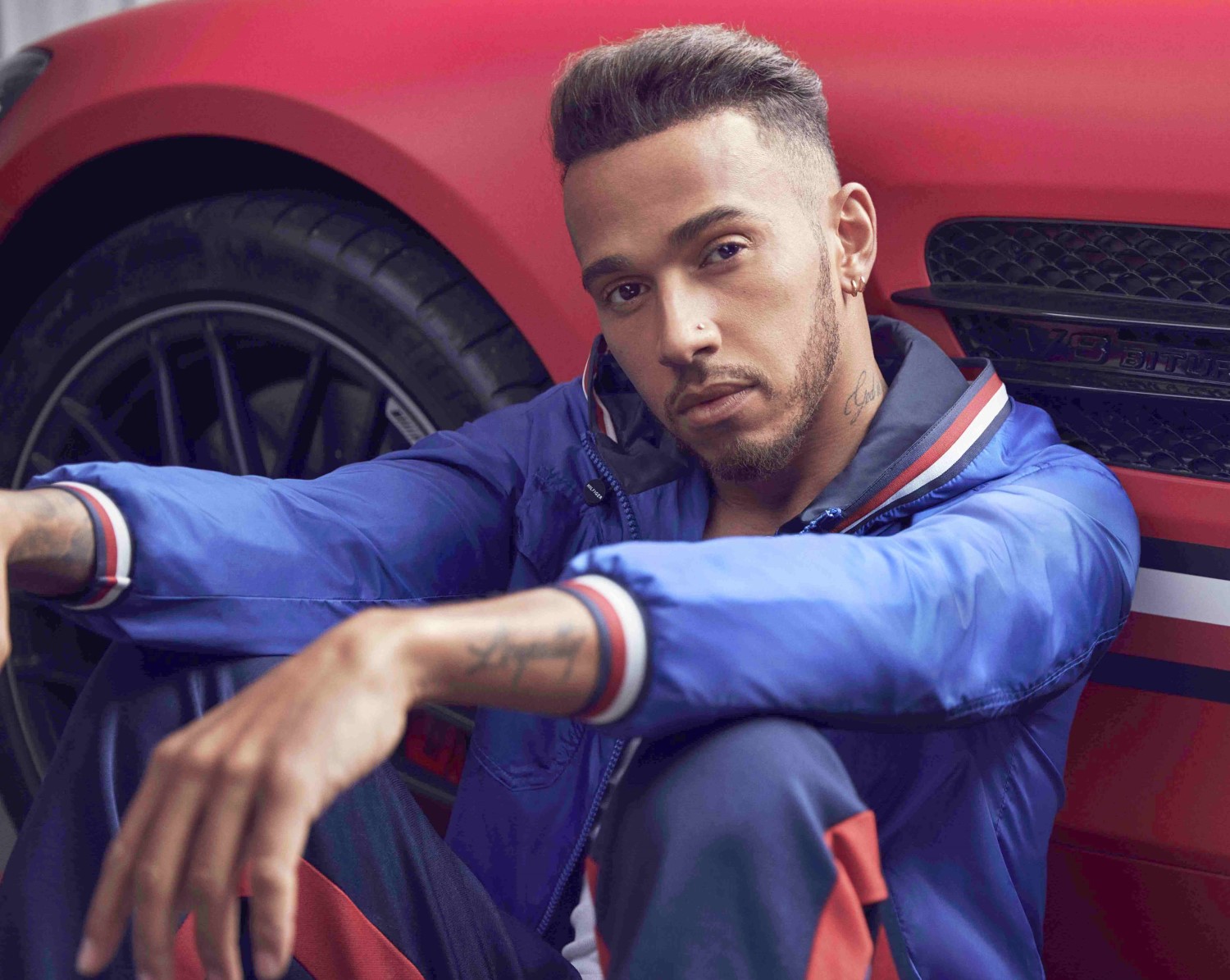 Rumor now has it that the hold up in Hamilton's contract is to ensure Aldo Costa will still be designing the cars. He knows with Costa he can be a 10-times World Champion. Without Costa he would be nowhere
(GMM) Lewis Hamilton has given the strongest hint yet that he definitely wants to stay at Mercedes.
Although both sides have indicated they intend to sign a new contract beyond 2018, until now a deal has been delayed as "details" are negotiated.
But when asked what the future holds for him, quadruple world champion Hamilton answered: "My hope for the future is that we continue.
"I really want to take this team the furthest it has ever been," the Briton added.
"I want to be part of this journey where Mercedes are the most successful formula one team in history."
Hamilton often gives mixed messages about how long he will remain committed to F1, but he now indicates that he wants a long-term deal to stay at Mercedes.
"I want to push it as far as I can, with the lifespan as a driver that I have, that it would take a long, long time for anyone else to catch up," he said.
"I think it would really upset the red cars and the red team, so that's my goal."
FIA considering pitstop safety changes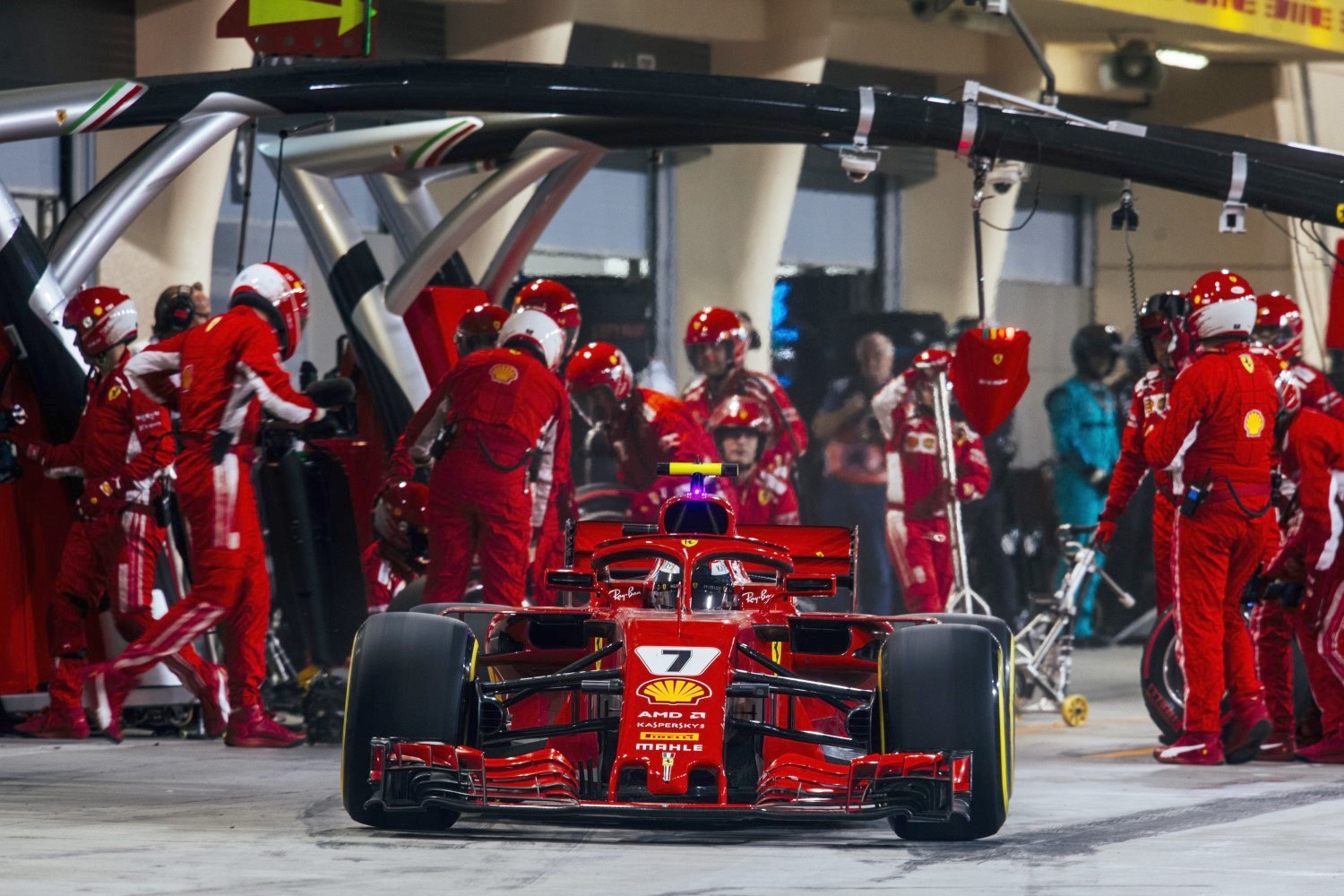 Kimi Raikkonen
(GMM) F1 is considering some mandatory changes in a bid to make pitstops safer.
So far in 2018, as sub three second tire stops become the norm, there have been several incidents caused ostensibly by teams pushing the limits with techniques and technology.
The highest profile incident saw a Ferrari mechanic's leg badly broken, and F1 race director Charlie Whiting says the sport is looking into some counter-measures.
"We can introduce some things to improve," he said, "to decrease the probability of errors."
Whiting is quoted by Brazil's Globo as saying F1 has "learned something" from looking into the incidents seen so far this year.
"The challenge is to decide which tools need to be automated and which ones need to be operated by a human," he said. "I have a clear idea and I'll discuss this with the teams in the coming weeks."
Whiting played down fears that the FIA's response will be to "standardize" key elements of the pitstop process, which remains a highlight of the F1 show.
"I don't think there's any reason to standardize the system," he said. "But we need to be sure that there's no way the guy can give the ok when certain conditions have not been met."
Kvyat drives Ferrari for the first time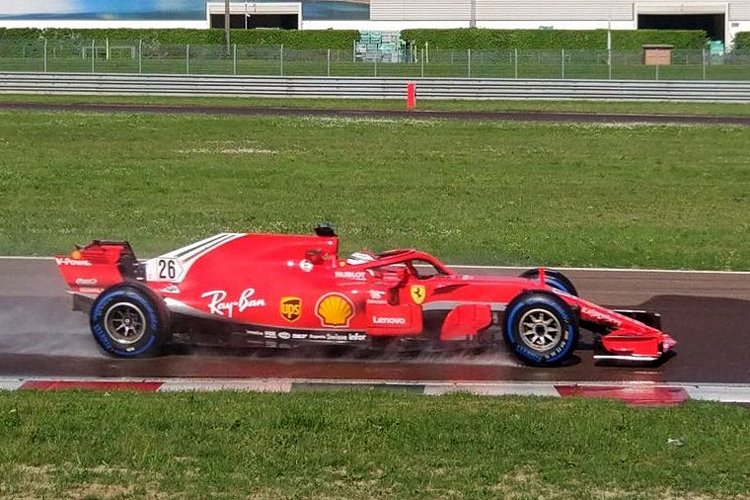 Kvyat in the #26 Ferrari
Ousted Red Bull driver finally made his 2018 Formula 1 debut when he tested for the Ferrari team, for the first time at Fiorano, during a Pirelli wet weather test.
Kvyat, who was from the Red Bull driver program last year, making way at Toro Rosso for Brendon Hartley late last year, was by Ferrari as test driver alongside Antonio Giovinazzi.
Since then the Russian driver has been hard at work focused on the team's simulator at Maranello.
Last week the pair were in action at Fiorano, Giovinazzi doing duty on Thursday and Kvyat taking over the cockpit the following day, completing 118 laps at the Ferrari test track in 'wet' conditions.
With Europe enjoying sunshine and high temperatures for the past week, the only problem was keeping the track damp enough to mimic the wet conditions that were required to test the Pirelli intermediate and wet weather rubber.
Kvyat, sporting number 26 on the car, was reportedly flawless during his time in the cockpit, while Giovinazzi spun off during his stint but without damage to the 2018-spec car.
The Italian will return to action for Ferrari and Sauber at the collective team testing scheduled for mid-May, while Kvyat's next outing for the team is unknown.
2018 Formula 1 collective testing dates:
15-16 May at Circuit de Barcelona-Catalunya
31 July-1 August: Hungaroring
2018 Pirelli testing:
15-16 May: Barcelona – McLaren and Haas
30-31 May: Le Castellet – Mercedes (only rain tires)
14-15 June: Vallelunga – Toro Rosso
10-11 July: Silverstone – Red Bull Racing and Williams
5-6 September: Le Castellet – McLaren (only rain tires)
20-21 September: Le Castellet – Mercedes and Ferrari
9-10 October: Suzuka – Renault
30 October: Mexico City – Sauber
Grandprix247
FIA clamps down on exhaust blowing… again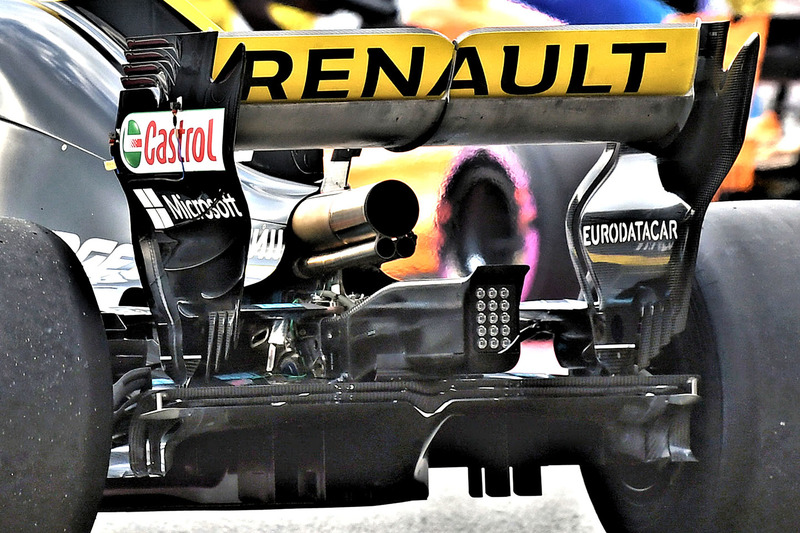 Renault exhaust blowing
Though effectively eliminated with the introduction of the new rules in 2014, exhaust blowing, whereby 'trick' engine modes are used in order to direct exhaust gases so that they assist with downforce, appears to be creeping aback into the sport following the high downforce regulation changes of 2017.
At the center of attention since its appearance in pre-season testing has been the Renault, though the French team and the FIA's Charlie Whiting insist all is legal.
However, with a number of other teams, including Ferrari, understood to be looking into the practice, the FIA has opted to act, with the governing body's single-seater technical boss, Nikolas Tombazis, writing to all the teams ahead of this weekend's Azerbaijan Grand Prix in a bid to clarify the situation.
"We do not accept that engine modes specifically designed to increase the exhaust flow in corners are permissible," he writes. Such engine modes can be either specific to a compressor-turbine by-pass system, or to flow passing through the cylinders. To be permissible, such flows should be the result of settings that genuinely increase the performance or reliability of the power unit, and not contrived to increase the exhaust flow.
"Notwithstanding the above point, we do not feel that it is practical or easy to write a catch-all rule that achieves this aim in a perfect way," he continues. "For this purpose, we intend to control the usage of engine modes on a case-by-case basis and provide the necessary requests to the teams in order to stay within the acceptable limits with regard to (the above) point.
"While this is clearly not perfectly satisfactory, we feel it is the best possible way to handle the situation for 2018, especially as the effects are not large in any case."
"One of the objectives of the 2014 regulations was to eliminate once and for all any exhaust influence on the car's aerodynamic performance," he adds. "And while this objective has been largely achieved, the 2017 rules brought back an exhaust effect on rear downforce, mainly because of the lower position of the rear wing. Clearly this effect remains much smaller than the effects that were commonplace in 2011-2013, but it is still undesirable."
In a bid to curtail the return of the practice, the FIA banned 'monkey seats' from the end of last season, however, there remained a question mark over the positioning of the exhaust tailpipe.
"Regarding the tailpipe position in relation to the rear wing and bodywork, we accept any position within the stated limits of the regulations," Tombazis confirms. "It is the right of any competitor to design their car in such way to have the most advantageous installation for their car's performance, provided this installation is indeed within the limits of the regulations."
However, looking ahead he adds: "For 2019, we intend to overcome this issue by acting on the exhaust position. This matter was discussed in the last TWG, but we do not feel that a sufficient solution was found.
"Hence, we intend to have a discussion on this topic in the next TWG, with the aim to achieve an exhaust position that clearly prevents any direct aerodynamic gain, thus eliminating the need for checks on engine modes." Pitpass