Latest F1 news in brief – Monday
Major design flaw in Paddy Lowe's Williams

Mercedes could help solve Williams problem – report

Official denies Spanish GP in doubt
Ericsson doesn't deserve reputation – Leclerc
Rosberg steps away as Kubica's manager
Hamilton: We've lost performance since Melbourne
Mercedes could help solve Williams problem – report
(GMM) Williams may be reaching out to Mercedes in a bid to end its 2018 car crisis.
Under the technical leadership of former Mercedes chief Paddy Lowe, Williams' 2018 car is among the very slowest on the grid.
Germany's Auto Motor und Sport reports that a major issue is the cooling system.
"Paddy Lowe wanted to copy the cooling system of his former team Mercedes, but the concept is complicated and apparently Williams made a mistake," correspondent Michael Schmidt explained.
"Now the bodywork has to be opened up completely and that costs a lot of downforce."
Schmidt said it might tie in with a paddock conservation spotted in China between Lance Stroll's father Lawrence and Mercedes team boss Toto Wolff.
A Williams engineer is quoted as saying: "If we solve the cooling problem, we'll gain 8 tenths in one fell swoop."
Official denies Spanish GP in doubt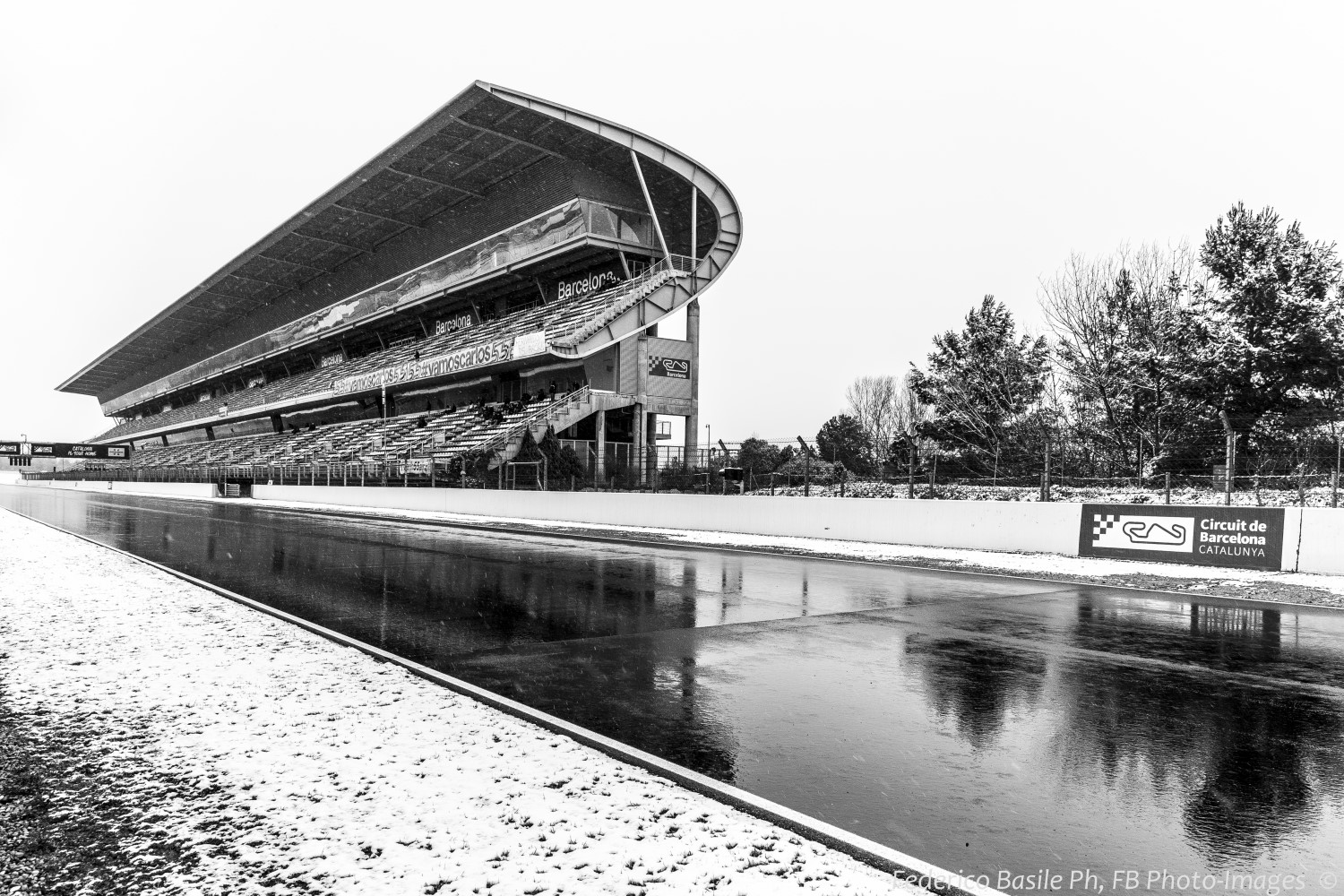 Barcelona when it snowed during winter testing
(GMM) A Spanish official has played down rumors the future of the grand prix in Barcelona could be in doubt.
Barcelona's current contract is set to expire next year, and there are concerns that amid the political wrangling involving the Catalonia region, the F1 race could be left exposed.
"As director of another circuit (Valencia), I can tell you that this is purely an administrative matter," said Gonzalo Gobert, an FIA representative for Spain.
"The only thing this means is that someone must approve the budgets for the sponsorship of the circuit," he told Radio Marca.
"Chase Carey said that Liberty is delighted with the Circuit de Barcelona-Catalunya, and the circuit is delighted with F1.
"I have no doubt that the renewal will be signed," Gobert added.
Ericsson doesn't deserve reputation – Leclerc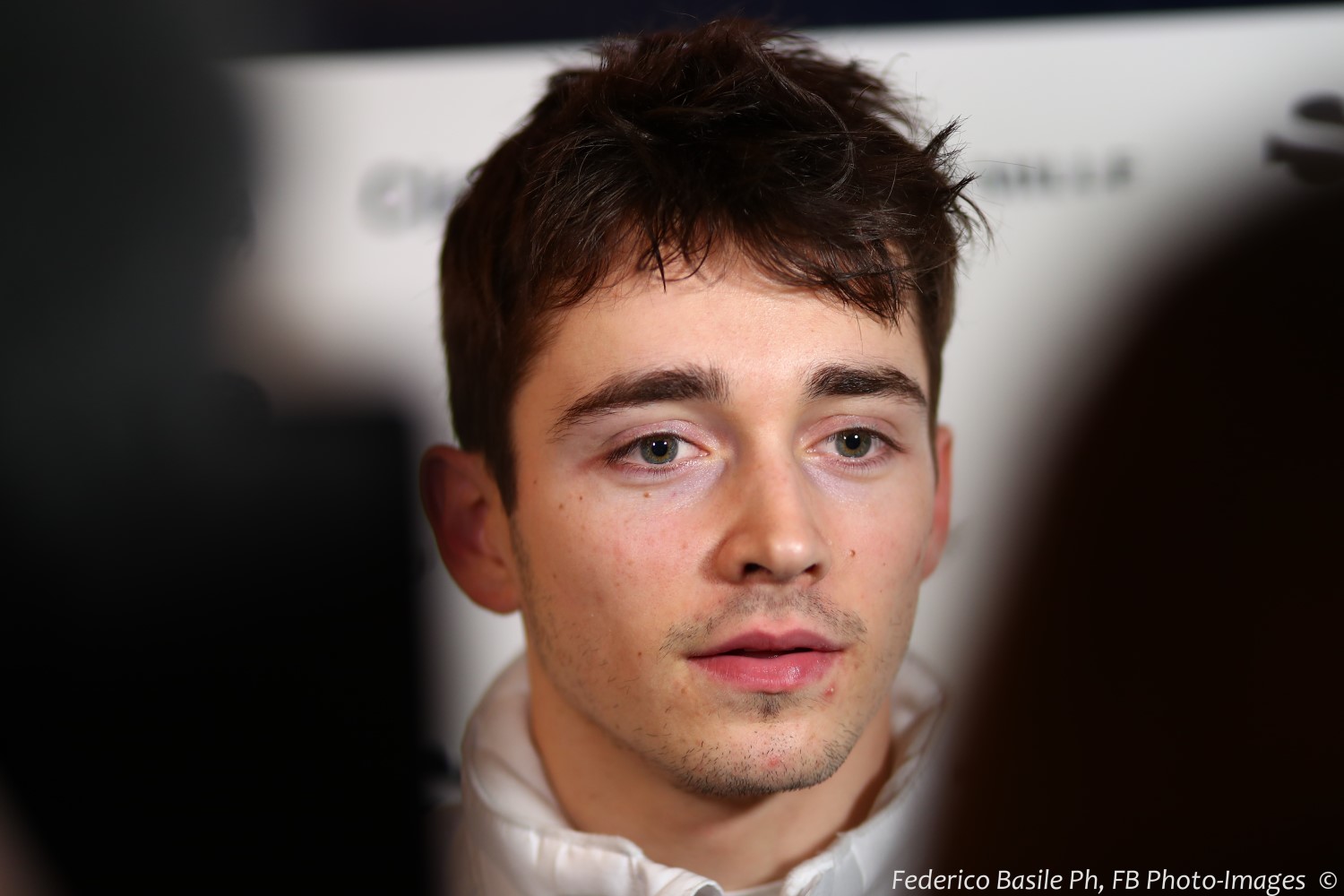 Charles Leclerc
(GMM) Charles Leclerc says his Sauber teammate Marcus Ericsson deserves more respect.
Leclerc is the Ferrari-backed reigning F2 champion, who entered F1 this year as one of the hottest new talents on the grid for a decade.
But at present, it is the Swiss team's existing driver, the often maligned Swede Ericsson, who arguably has the upper hand.
"He is a very good driver," Leclerc told Speed Week.
"He has a bad reputation, but I don't think he deserves it," the 20-year-old added.
"He has been very fast and made it difficult for me. But I can learn a lot from him and I hope it stays that way," Leclerc said.
Ericsson, however, returned the compliment, calling the Monaco-born Leclerc "the best teammate I've ever had".
"He's very, very fast, but I feel like I've improved."
He said one reason for that is the weight he lost over the winter.
"I always had that disadvantage," Ericsson explained.
"It's hard because you try to tell people but they don't consider it. But I see it now as a great opportunity to show what I can do and how I've developed as a driver."
Rosberg steps away as Kubica's manager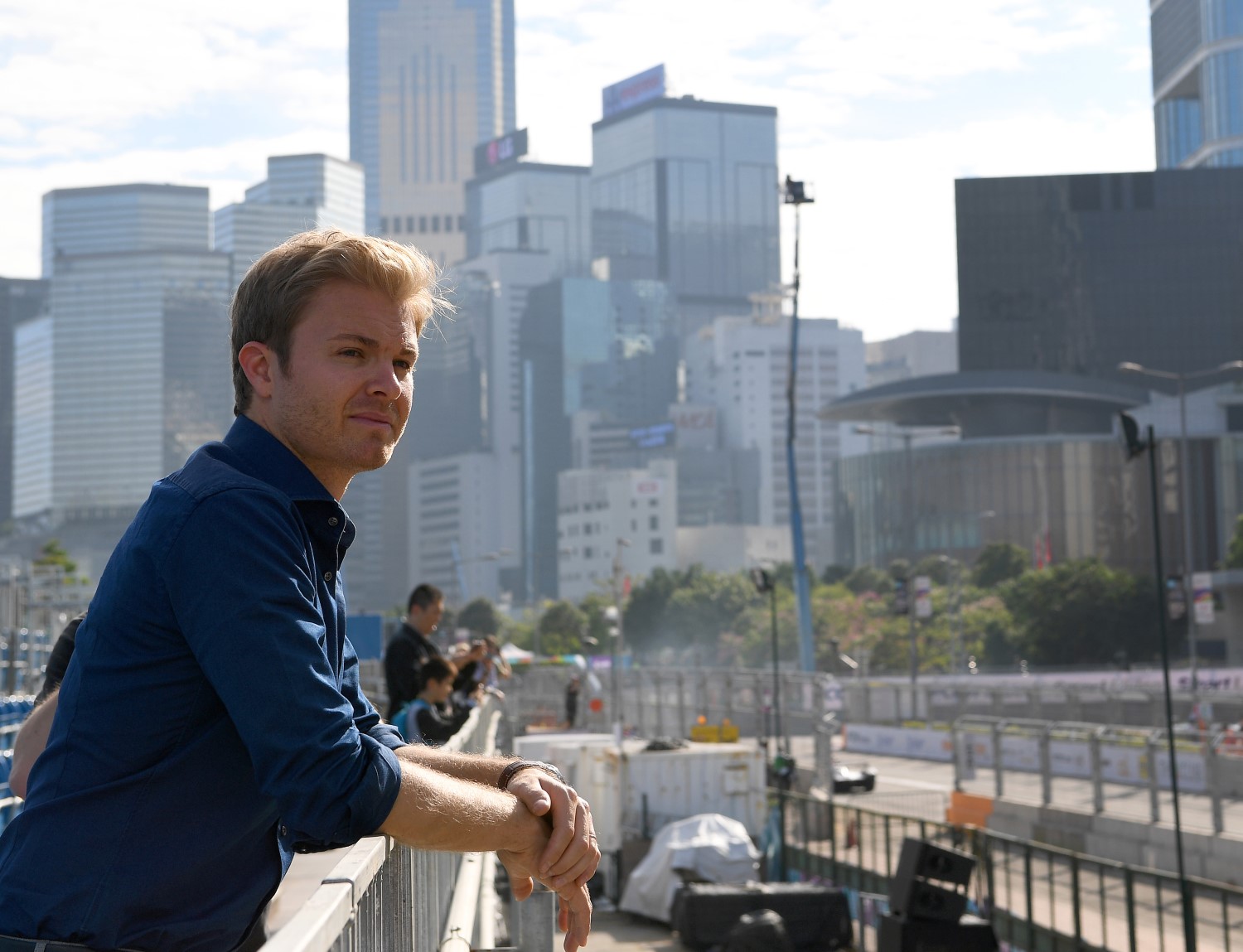 Nico Rosberg – fired
Robert Kubica said that Nico Rosberg is no longer working as a key part of his management team.
Rosberg joined forces with Kubica last season as the Pole attempted to nail down a full-time return to Formula 1 with a seat at Williams.
It was believed at the time that Rosberg would be able to help seal the deal given that he still had a good relationship with the team after starting his career there back in 2006.
But Kubica lost out to Sergey Sirotkin and settled for a reserve and development driver role instead.
As a result, Rosberg is not playing an active role in Kubica's management team.
"We did have a close work together at the end of last year, and we are in a good relationship, but for now, because I am doing what I am doing and he is very busy and he has his family, we are not working as close as we were last year, " Kubica told Autosport.
"But we are still in touch.
"It is just that this period was very intense and now it's a completely different situation.
"It is not a situation that Nico has been working and now is not working. It is just that the situation is that he is not as present as he was.
Kubica did not rule out working more closely with Rosberg again, stating that it would depend on the circumstances.
"It doesn't depend only from my side," he added.
"A lot will depend on the situation and also it is kind of new everything for me to be back in paddock.
"So we will see what the future will bring and then we'll move on."
Hamilton: We've lost performance since Melbourne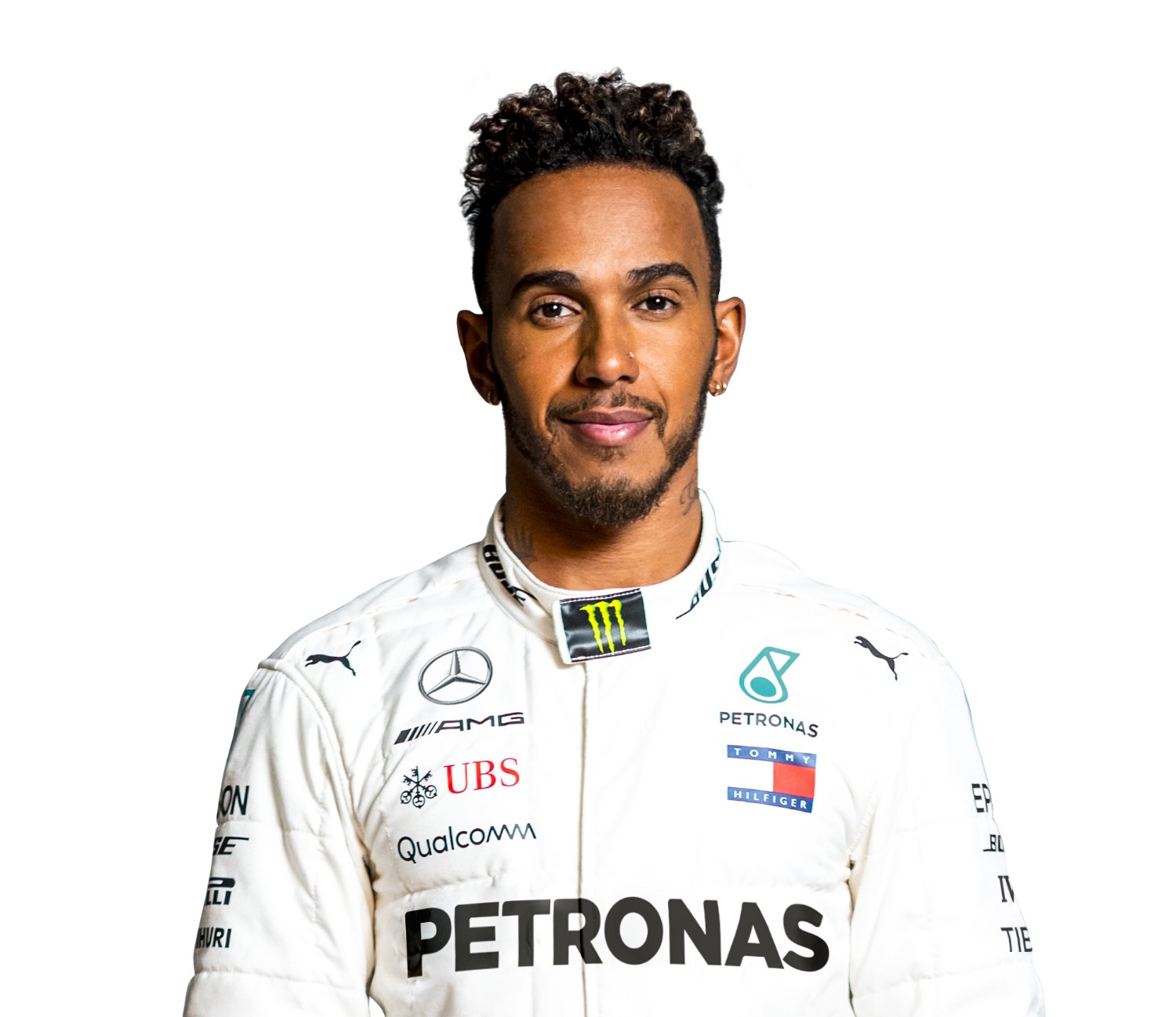 As soon as Hamilton re-signs with Mercedes his car will be fast again
When the 2018 Formula 1 World Championship kicked-off in Australia, Mercedes appeared to have the upper hand, however three races into the season Lewis Hamilton believes his team have lost the edge and no longer have the outright fastest car on the grid.
Hamilton powered to an in Melbourne, seven tenths faster than his closest rival. He then proceeded to dominate and control the early part of the race until a safety car intervened and Ferrari's Sebastian Vettel an unlikely victory.
Since then Ferrari have locked out the front row in and , Vettel winning in the desert and Red Bull's Daniel Ricciardo outsmarted their rivals to in Shanghai. Mercedes drivers have yet to win a race so far this season.
Ahead of the Azerbaijan Grand Prix, despite the mediocre start to their season Hamilton is adamant that his goal is still the title,"My thinking has not changed, my goals are still the same."
But added, "It is clear from that we are not the quickest. We've lost performance since Melbourne and maybe more so this weekend. We are the second, or third fastest team at the moment so we have some improving to do but that's not impossible."
"I think what this team has shown over the years that we are great at staying united and continuing to power on and keep working."
Mercedes decision making from the pitwall during the heat of battle is questionable. They threw away a sure victory in Down Under, outfoxed by smart thinking from the Ferrari pitwall.
In China, they Hamilton during the safety car period during the race there as did Red Bull, but they missed the opportunity to do so and paid the price.
The reigning F1 World Champion finished fourth and acknowledged, "I definitely like I was on top of my A-game [in China]. I came prepared exactly the same as always, I just struggled with the car. Rather than blame it on weather or strategy, or anything else, I just… I was uncomfortable in the car this weekend, well Saturday and Sunday."
"To not have the pace, the pace level that I normally have, I got to take it upon myself to try and figure it out and move forward. But of course, it's been a joint effort, but definitely on my side we struggled more," added Hamilton as the Formula 1 circus heads to Baku. grandprix247 https://www.grandprix247.com/2018/04/23/hamilton-weve-lost-performance-since-melbourne/