IndyCar Grand Marshal Channing Tatum makes first Barber appearance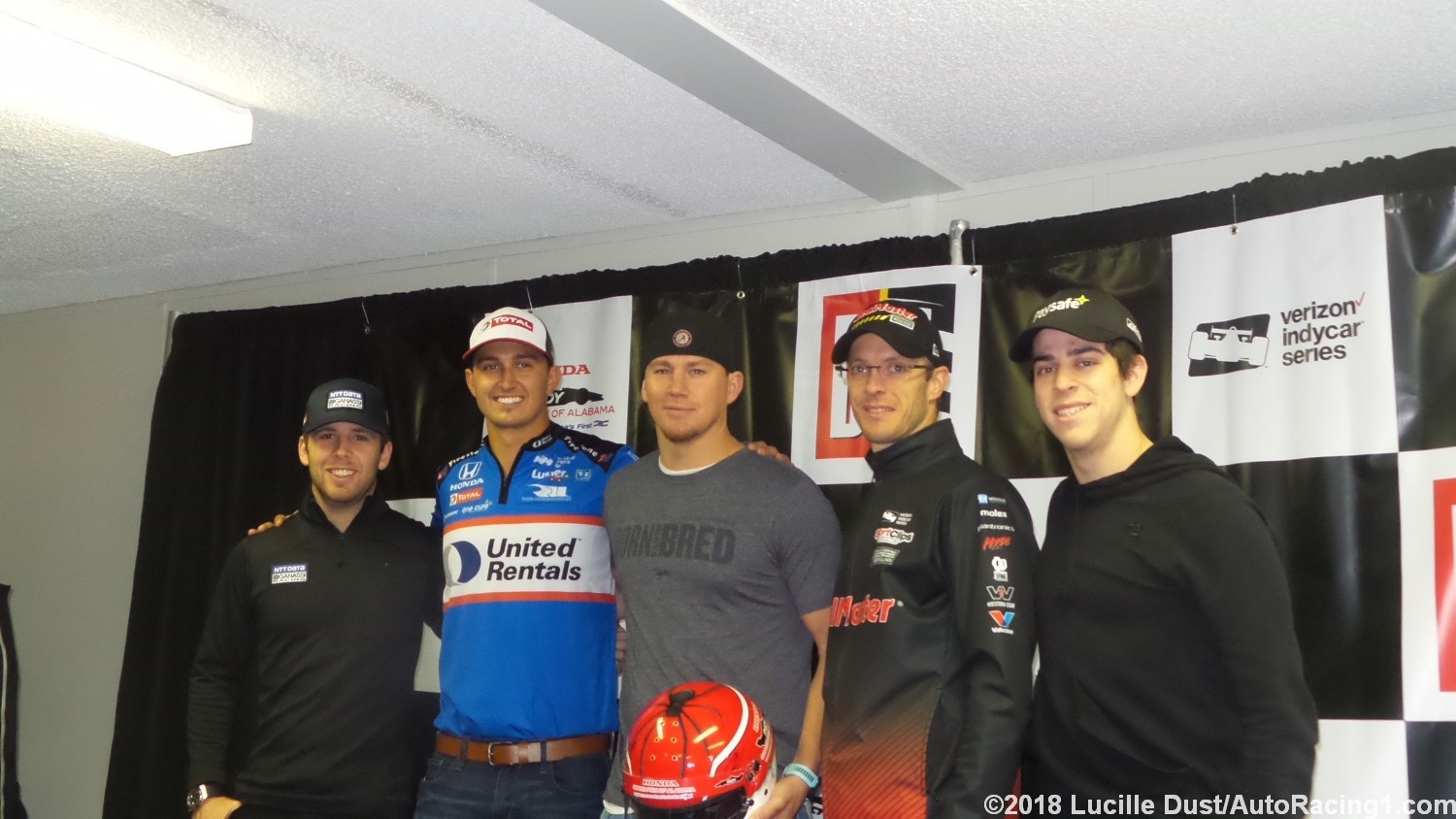 Actor Channing Tatum with Ed Jones, Graham Rahal, Sebastien Bourdais
Sporting a turned-backwards Alabama cap and proclaiming a "Roll Tide," actor and Cullman, AL native Channing Tatum talked about his love for speed and his home state at Sunday's Honda Indy Grand Prix of Alabama at Barber Motorsports Park.
Tatum served as the grand marshal of Sunday's Verizon IndyCar Series race, and found the event appropriate for his love of motorcycles and other speedy vehicles.
"I ride whenever I can, probably get out out once every three weeks or so," Tatum said. "We do motorcycles, and haven't really gotten into cars yet."
Tatum said that the adrenaline and speed appeal to him for a number of reasons.
"There's just nothing like it. You can go fast, get everything else out of your brain," he said. "I'd love to get out on this track. It looks like a roller coaster."
Tatum said he plans to come back out to Barber on Monday to test the track for himself.
On Sunday, he received an honorary helmet from IndyCar driver Graham Rahal emblazoned with the autographs of drivers participating in the Honda Indy Grand Prix of Alabama.
The 2018 season has introduced new cars to Indy racing which experts say will create more passing, tighter lanes and exciting finishes.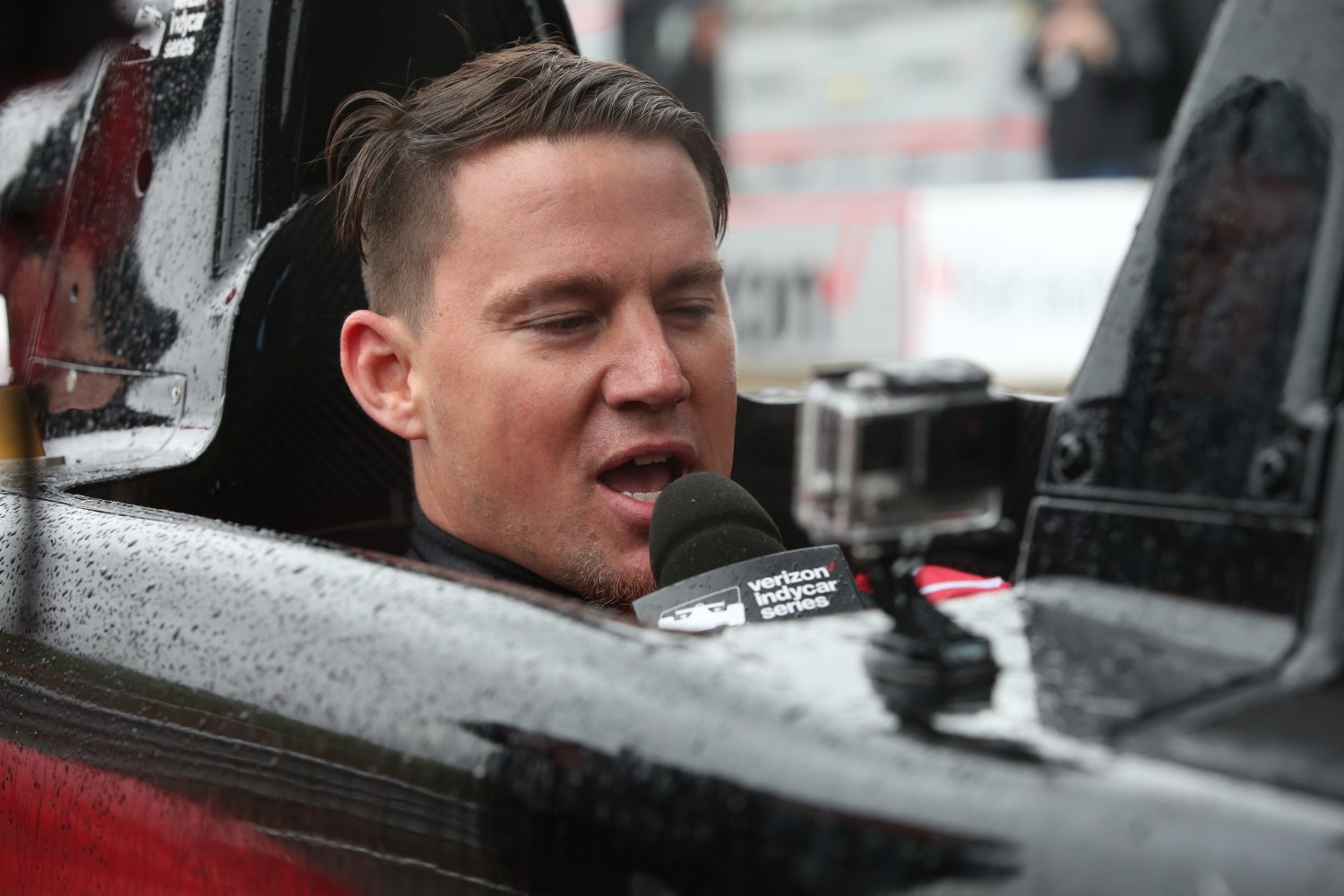 Actor Channing Tatum gives the command to start engines
Chris Jones/IndyCar
According to Gene Hallman, CEO and President of the Bruno Event Team, the actor didn't ask for anything for his appearance.
"We've been after him for years," Hallman said. "We've had a lot of great athletes out here, but wanted to bring Channing back to his state for this."
Tatum also spent some time at Barber promoting his new Born and Bred Vodka brand.
"It's my spirit of choice, and we saw the need for an American vodka. It's from a little mom and pop distillery in Idaho," he said."
"Most actors or musicians have 'something' that's theirs, and this seemed like a perfect fit," Tatum said. "We like to do fun things like this with it. Parlay it into getting to ride in fast cars and motorcycles."
The "Magic Mike" star surprised Leah Haddock of Killen with a Skyped message from Las Vegas and VIP tickets to see "Magic Mike Live" in Sin City.
Tatum, who was born in Cullman and still has family that lives in Wetumpka, has starred in such movie hits as the "Magic Mike" franchise and "22 Jump Street." Cheryl Wray/AL.com