Final Weekend TV Ratings (2nd Update)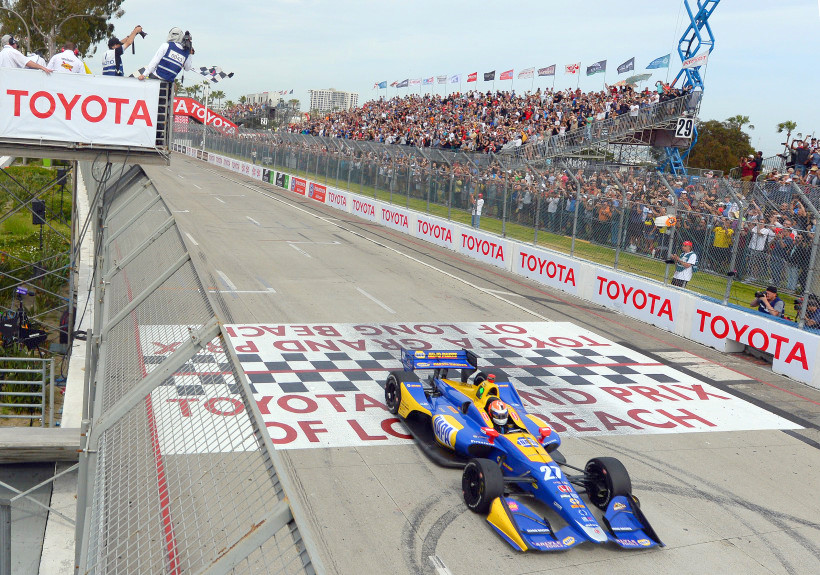 Long Beach
UPDATE Last Monday's rescheduled NASCAR Cup Series Bristol 500 earned 2.0 million viewers on FOX, down 12% from last year's race, which was also postponed to Monday (2.2M). The initial portion of the race last Sunday had a 2.4 rating and 3.8 million viewers. The spring Bristol race has been run as scheduled just once since 2013.
In other action, last Saturday's NASCAR Xfinity Series race from Bristol pulled a 0.7 rating (flat) and 979,000 viewers (-9%) on FS1. That race was run as scheduled.
04/17/18
ESPN2 averaged 284,187 viewers for Chinese GP, up over 263,582 last year on NBCSN, highest since 2014 and not bad for 2:00am in the morning. The final rating was a 0.2. For 3 races, ESPN2 is averaging 375,422 viewers, up 25 pct over last year (300,390) on NBCSN. Imagine how high the number would be on ESPN.
04/17/18 Final TV ratings from last weekend's events. We do not have a Chinese GP number yet, but given it was in the middle of the night, the numbers will be low.
| | | | | | | | | |
| --- | --- | --- | --- | --- | --- | --- | --- | --- |
| Net | Event | Location | Day | Total Viewers | 18-49 Viewers | 2018 Rating | 2017 Rating | % Chg |
| FOX | NASCAR Cup Race (L) | Bristol | Sun | 3,868,000 | 995,000 | 2.41 | Rained Out | N/A |
| FOX | NASCAR Cup Race (L) | Bristol | Mon | 2,000,000 | | | 2.2M viewers | -12% |
| FOX | NASCAR Cup Race (Rain) | Bristol | Sun | 3,350,000 | 890,000 | 2.05 | N/A | N/A |
| FS1 | NASCAR Xfinity Race (L) | Bristol | Sat | 979,000 | 191,000 | 0.66 | – | -9% |
| FOX | IMSA (L) | Long Beach | Sat | 491,000 | 125,000 | 0.35 | 0.58 | -40% |
| NBCSN | IndyCar Race (L 4:00 pm) | Long Beach | Sun | 370,000 | 82,000 | 0.24 | 0.21 | +14% |
| ESPN2 | F1 Race (L 2:00 am) | Shanghai | Sun | 284,187 | – | 0.20 | 0.18 | +11% |