Whincup stripped of second by post-race penalty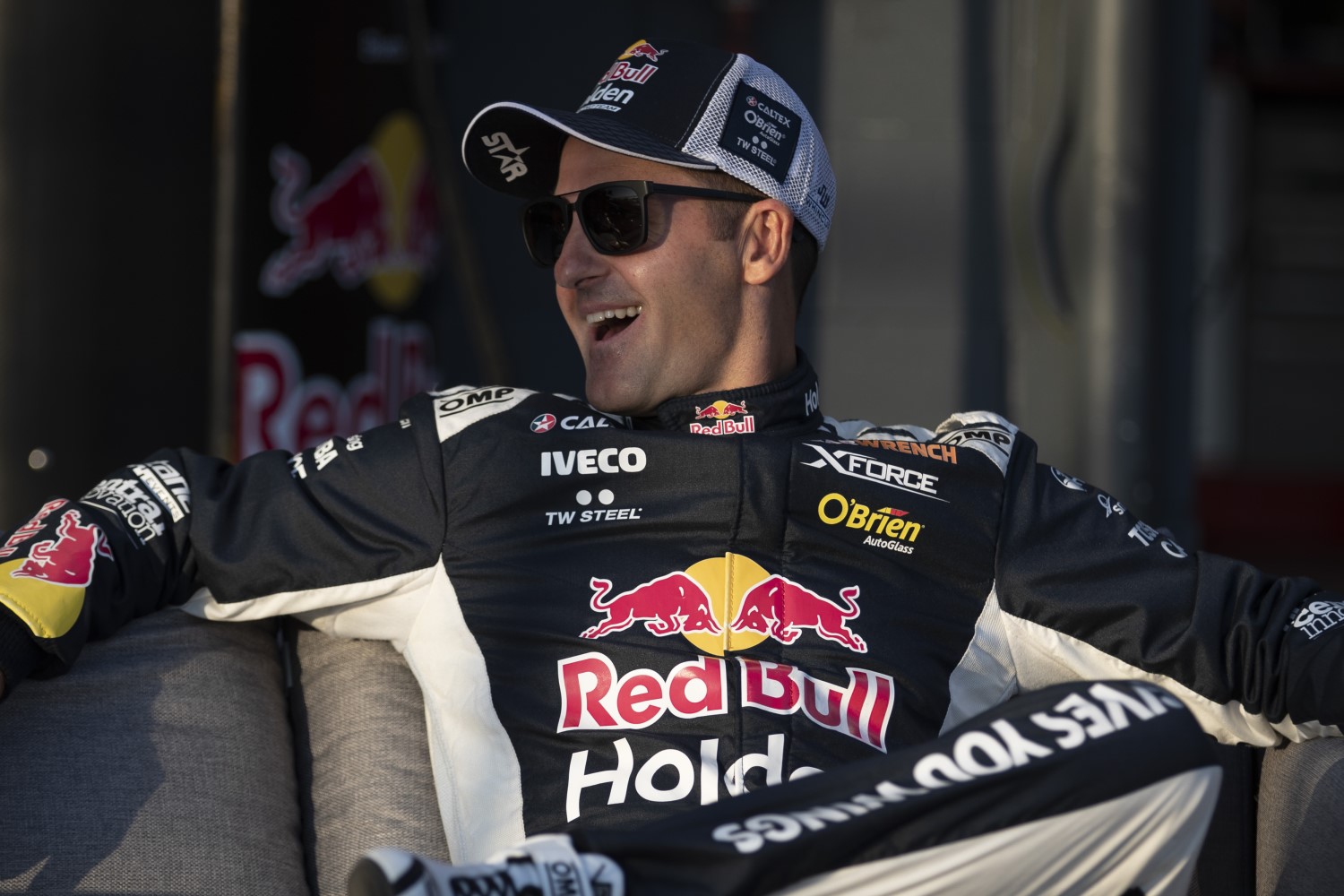 Jamie Whincup
A post-race penalty has dropped Jamie Whincup from second to 14th in the results from the opening leg of the WD-40 Phillip Island 500.
Whincup has received a 38 second post-race time penalty for turning off his pitlane speed limiter prior to reaching the end of pitlane following his first pitstop.
That breached Rule C15.4.2, which states that "the Limiter must be activated at all times while a Car is moving in Pit Lane".
Red Bull HRT explains Whincup error
Whincup had held off arch rival Scott McLaughlin through two pitstop cycles – the cars pitting together on both occasions.
McLaughlin eventually found a way through at Turn 2 with 17 laps to go, taking the win and a one-point lead over Whincup in the championship.
That gap has now blown out to 76 points, with Whincup fourth in the standings behind McLaughlin, David Reynolds and Shane van Gisbergen.
Stewards confirmed the penalty this evening, noting that data from all cars was checked as part of a review by Sporting & Technical Director, David Stuart.
"Following a report from Supercars Pit Lane Officials, it was alleged that Car #1 deactivated the Pit Lane Speed Limiter prior to the end of Pit Lane following a pit stop," read the stewards' bulletin.
"A report from the S&TD included a detailed review of the Supercars Telemetry Data and Control ECU Data for Car #1 which confirmed that Car #1 did not have its Pit Lane Speed Limiter activated at all times whilst it was moving in Pit Lane in breach of Rule C15.4.2.
"Additionally, compliance with Rule C15.4.2 was checked for all Cars in Race 9. No other breaches of Rule C15.4.2 were established.
"The Competitor, Triple Eight Race Engineering, admitted the breach and the Stewards imposed a post- Race Pit Lane Penalty (38 seconds) to be added to Car #1's Race Time for Race 9."
Speaking in the post-race press conference before the penalty was handed down, Whincup said he'd feared a penalty may have been coming for speeding at pit entry on his first stop, due to a hit from behind by McLaughlin.
Whincup's penalty promoted van Gisbergen to third in today's race, the Kiwi scoring strong points despite being hampered by power steering problems.