Saturday morning update from Alabama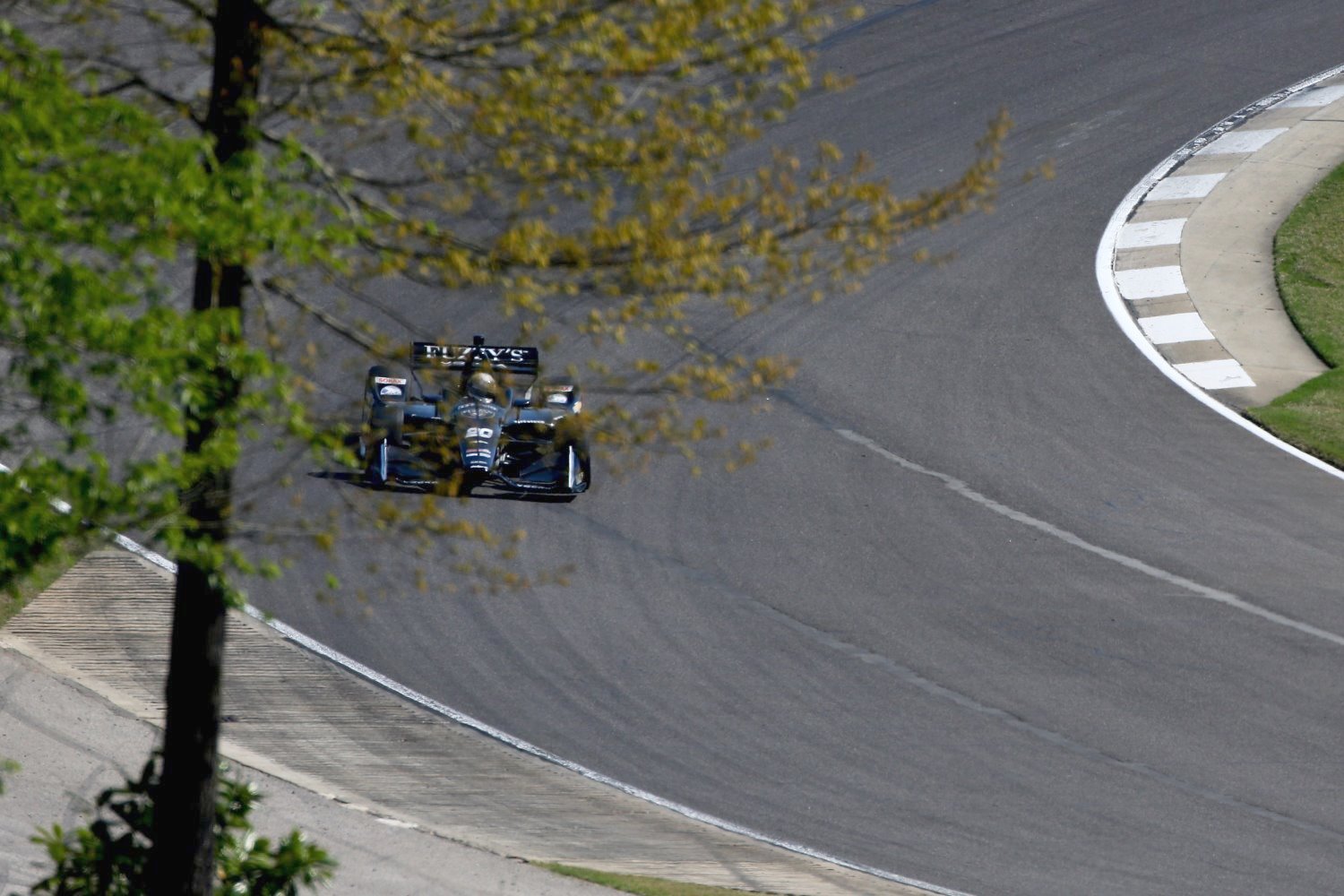 Rookie Jordan King put up some very respectable times on Friday
Saturday has dawned sunny and cool here at Barber Motorsports Park in the rolling hills just east of Birmingham, Alabama. The comment up and down the paddock is why can't the weather be like this tomorrow. It is an absolutely gorgeous day as the sound of internal combustion engine explosions resonate out the exhaust pipes and echo off the tall trees surrounding the circuit.
It truly is the 'Augusta; of IndyCar and yet the local media largely ignores this event. No front page headlines and very few stories. It's the best kept secret in motorsports here in Alabama. I guess if it isn't Talladega (just east of here) or Auburn footballs, they don't care.
On tap this morning is the third practice session for the IndyCars at 10:50 am Central Time, as well as Pro Mazda and Indy Lights qualifying.
In the afternoon the first races for Pro Mazda and Indy Lights will take place followed by qualifying for the Verizon IndyCars at 3:05 pm local time.
Camping is big here at Barber with many motorhomes parked around the circuit.
Wayne Kingery comes from Huntsville with his wife every year.
"Everybody is here because they like racing and they like Indy Car racing," Kingery says. "We cook out with steaks, we try to stay here as much as we can and we basically never leave the track. We visit with friends that we see who come every year as well."
Doug Thornton of Indiana and his entourage usually comes down from Indiana every year. "I love this track man. The viewing, camping, everything's awesome man. Can't beat it."
The drivers had a tailwind going into Turn 5 Friday and it caught many drivers out as the visited the gravel trap. Today the wind direction has shifted so hopefully the results will be better. That plus the fact the teams will have worked overnight to improve the cars braking and handling.
Without the knowledge of practice 3 results, we have to pick one of the Penske cars to win pole today. Over the years the Penske team has performed well here and last year Will Power and Josef Newgarden dominated the proceedings.
The hot Andretti team struggled a bit yesterday and even though Alexander Rossi ended up 5th quick he never looked particularly comfortable with the car like the Penske drivers did, their Penske shocks working to perfection.
While tomorrow's race will likely be very wet for the drivers and fans alike, those who brave the elements are likely to see an exciting show.
Mark C. reporting live from Barber