A night with the Unsers coming to IMS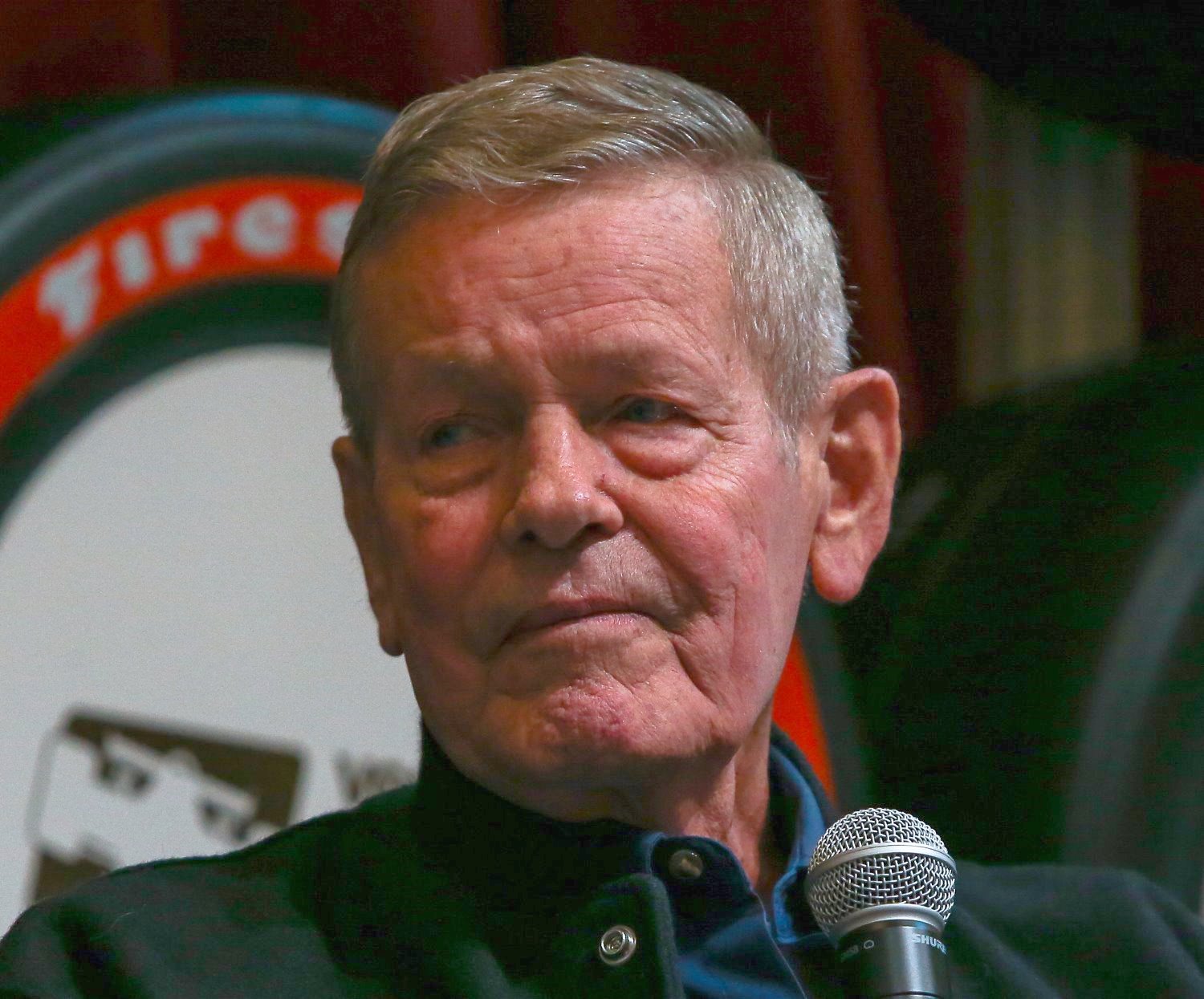 Bobby Unser
Two of the most beloved winners in the history of the Indianapolis 500 will bring their unique storytelling style to the Indianapolis Motor Speedway Museum for a special "Speakers Series" event May 21.
An Evening with The Unsers will give fans the opportunity to hear from three-time Indianapolis 500 winner Bobby Unser and his nephew, two-time champion Al Unser Jr., hosted by former "Voice of the 500" Bob Jenkins.
The event will take place surrounded by a special exhibit honoring their legendary family, "The Amazing Unsers: From Albuquerque To Indianapolis" which opened at the Museum April 9. Doors will open at 6:15 p.m., and the program will begin promptly at 6:45 p.m.
In addition to being one of just two drivers to win the Indianapolis 500 in three different decades, Bobby Unser is a two-time national driving champion and member of the Indianapolis Motor Speedway Hall of Fame. Unser racked up 35 victories in his championship career and took 13 victories at the Pikes Peak Int'l Hill Climb.
Unser Jr. is perhaps best known for winning the closest finish in Indianapolis 500 history in 1992. The Indianapolis Motor Speedway Hall of Famer won two national driving championships and 34 races in his championship career.
"Bobby Unser is one of the greatest storytellers in auto racing history, and 'Little Al' delighted fans last year at our celebration honoring the 25thanniversary of the closest finish in Indianapolis 500 history," said Betsy Smith, executive director of the nonprofit foundation that runs the facility. "We are thrilled that these two incredible champions will join us for this special event in May, surrounded by the exhibit that honors their legendary family."
Speaker Series tickets are available to Indianapolis Motor Speedway Museum Members for $40 and non-members for $55. Tickets must be purchased in advance and seating is limited to 100.