The thrill is done in NASCAR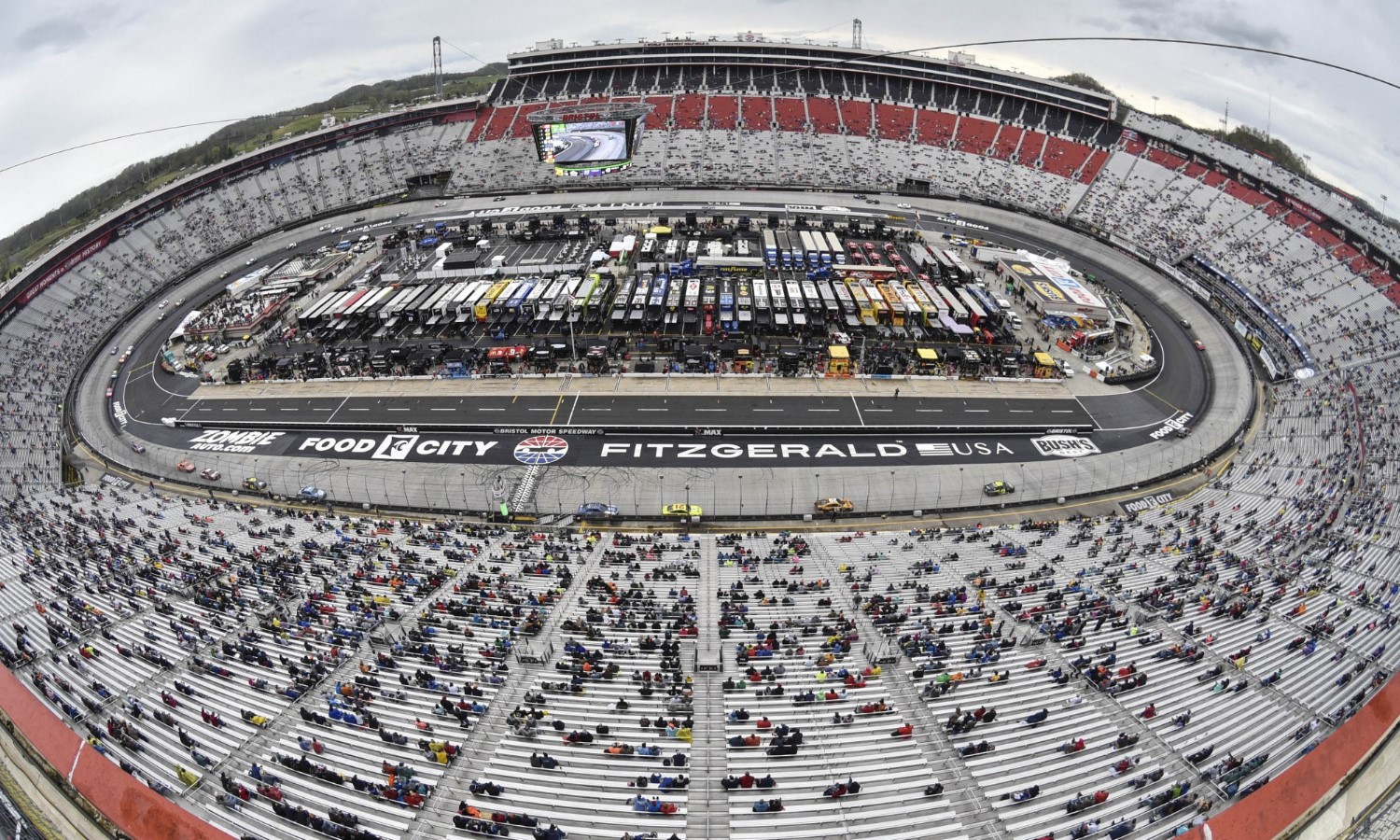 Bristol
Monte Dutton writes, At the conclusion Monday of the weather festival in Bristol, Tenn., I was down and out, man. I was bummed. The low was lower than the high was high.
The Food City 500 was such a great race, and so few people know it. Kyle Busch's victory was too exciting to be wasted on a tiny crowd and a dearth of TV viewers. NASCAR needed the whole world to be watching. Instead, the crowd at Bristol Motor Speedway looked as if Tennessee had decided to hold its high school lacrosse finals there.
Ryan Blaney, for those with long memories, dominated the 40.8 percent of the race completed amid the misty wetness of Sunday, but he drove into a wreck, and the rest is history. Busch's victory was his second in a row, and he passed Bill Elliott on the all-time victory list, 45-44. At the end, Busch's Toyota bumped its way past Kyle Larson's Chevy and sped away.
Busch has won seven times at Bristol. Many of the fans there have grown weary. There weren't enough of them to conjure up a decent boo.
Perhaps the positive effect of this old-fashioned throwback of a Bristol race – 13 caution flags, 18 lead changes, loads of rubbin' and racin', rootin' and rubbin', like unto the days of yore – won't be in evidence until August, when the night race is run.
Then again, perhaps the fans who stood in line for the final tickets in the 165,000-seat bowl, well over a decade ago now, just moved on and found something else to do with their hard-earned money.
In recent years, interest in NASCAR has fallen as fast as Jeb Bush. Once upon a time, if a throng showed up on Sunday and it rained, most of them returned on Monday, if necessary. This crowd looked as if they all wandered in because the checkout lines were backed up at Walmart.
Part of it, I'm sure, is that tickets are available. No one has to get on a waiting list. They know good seats are available, so they feel no need to order them in advance. If the forecast is bad, they say, okay, maybe next time.
Once it was claimed that 10,000 fans showed up at Bristol and never entered the track. They came to party. If the race that took place on Sunday and Monday didn't please all the fans who have rationalized that Bristol "ain't what it used to be," I doubt they'd come back for anything less than the events of the original Colosseum, the one in Rome where once chariots raced after a preliminary exhibition of Christians and lions.
Perhaps my perspective is awry. It used to be my job. I wasn't there this time. I'd have loved it. I haven't got the money to do it for love. Writers are a notable exception in the great resurgence of the country's economy I keep hearing about.
Though I watch it on TV, I'm tired of the assertion that TV is all that matters. The networks are freaking out. If interest continues to wane, that money won't last forever.
TV money may be good for now, but fannies in seats are what count for the future. The atmosphere – the sound, the fury, the smell, the vibrations – breeds passion.
As Yogi Berra famously misstated, "Are you kidding? That place is so crowded, nobody goes there anymore."
As B.B. King famously sang, "The thrill is gone."
I take no pleasure in making this sad observation. Monte Dutton/Competition Plus