Latest F1 news in brief – Wednesday
Red Bull wins in China but suffered engine issues on the weekend

Red Bull expects engine penalties in 2018

Raikkonen not treated fairly at Ferrari – press
Ferrari has most powerful engine – report
Barrichello reveals brush with death
McLaren preparing 'B' car for Spain
F1 must continue to work on overtaking – Whiting
How the FIA screwed Bottas and Vettel in Shanghai
Tires Choices for Baku
Red Bull expects engine penalties in 2018
(GMM) Red Bull expects to take engine penalties later in 2018.
Although winning in China, Daniel Ricciardo has also suffered reliability trouble so far this year and is already onto his second out of three 'power units'.
"We are sure that we will get penalties. We just have to make sure they happen on the right track," Red Bull official Dr Helmut Marko told Auto Motor und Sport.
So with penalties likely, a smart tactic might be for Renault to change tack now, plan to use four or five engines per driver in 2018 and accelerate development.
"You'd have to talk to Mr. Abiteboul," said Marko, referring to the Renault boss.
"We are always demanding performance. For Renault, we are as annoying as mosquitoes and we very much challenge the French mentality."
Raikkonen not treated fairly at Ferrari – press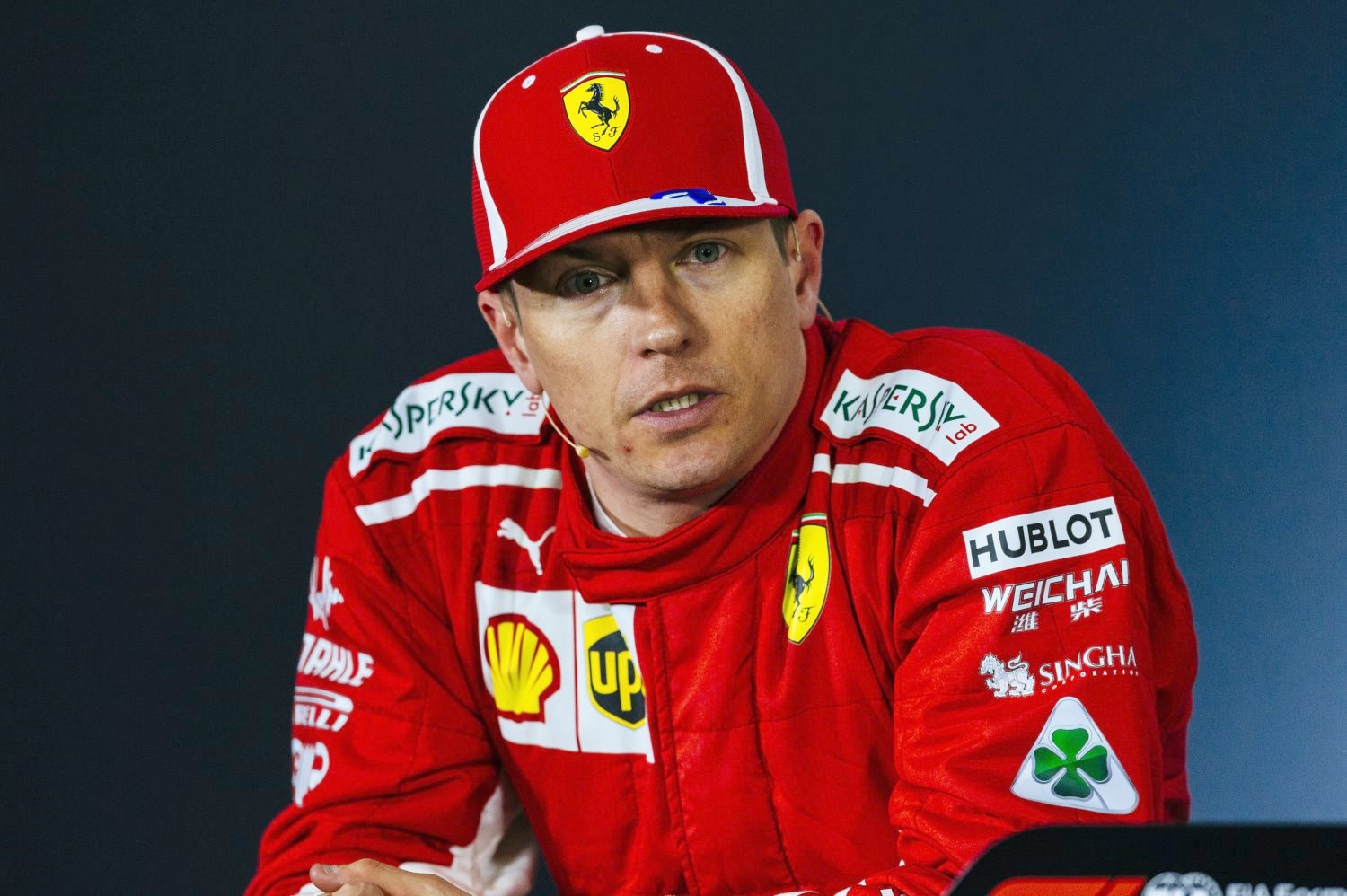 Kimi Raikkonen
(GMM) Leading Italian journalists have slammed Ferrari for continuing to run a blatant 'number 2' driver policy.
Pino Allievi, the leading correspondent for La Gazzetta dello Sport, said it is obvious that so far in 2018, Ferrari is using Kimi Raikkonen as a mere pawn.
"With the pitstop, Ferrari 'used' Raikkonen to slow down Bottas and promote Vettel," he wrote.
Allievi said Ferrari's tactics in 2018 with regards to Raikkonen are particularly egregious.
"For years we've criticized Raikkonen, but at the beginning of 2018, he is showing a different spirit and making us remember the champion. Ferrari should have noticed this too.
"Instead, Kimi is penalized through strategy and considered by the team as a mere support for Vettel. It's a mistake that cannot do other than affect the morale and the performance of the driver," Allievi continued.
Another top Italian journalist, Andrea Cremonesi, agrees: "With Raikkonen treated as such, I wonder how long the Ferrari team can remain in harmony."
After China, however, Raikkonen himself would not be drawn on the issue.
"I don't know," said the Finn when asked about his race strategy. "I think the race was ok."
Ferrari has most powerful engine – report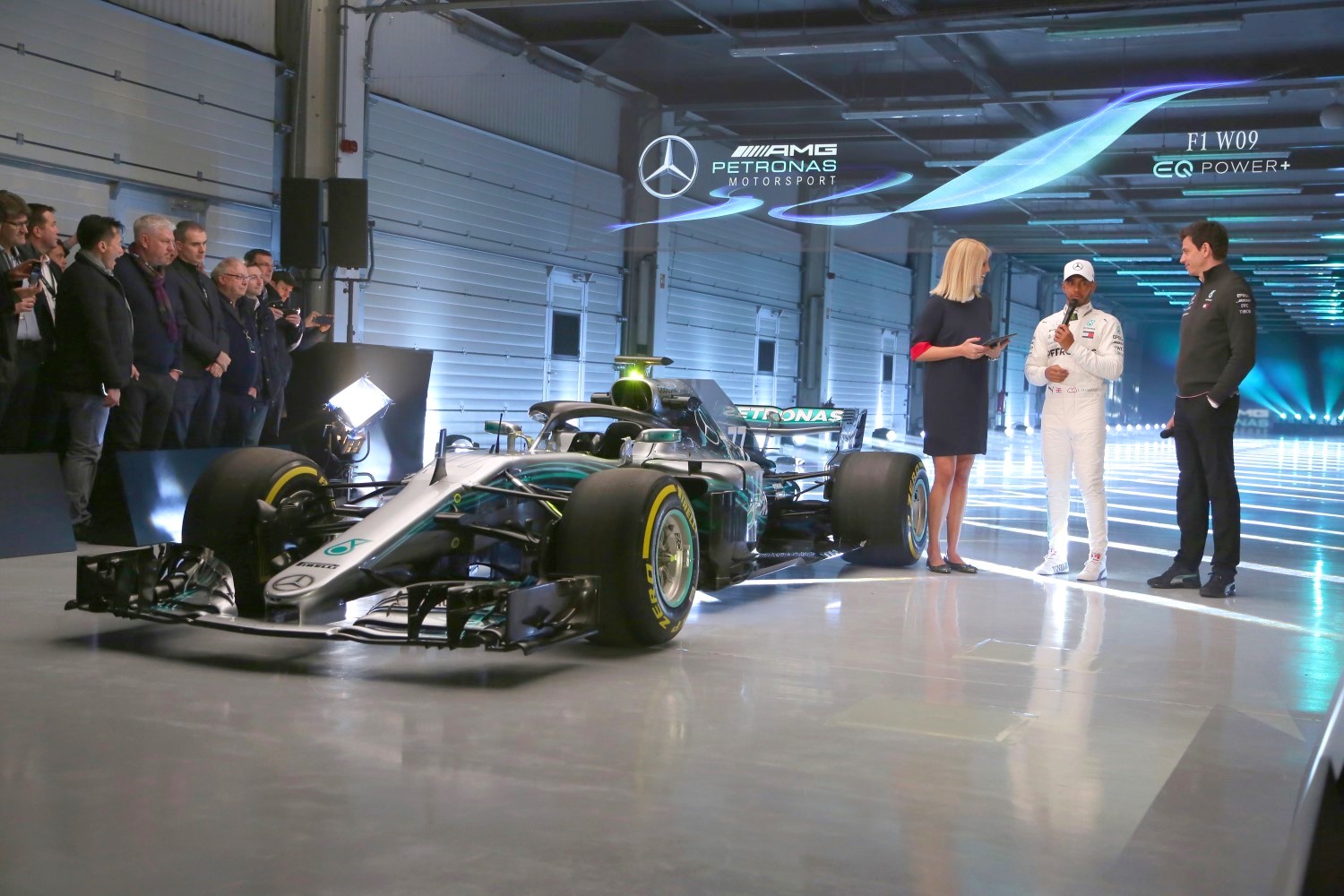 All the British F1 journalists were making a big fuss over the Mercedes engine power on 1,000 HP. Now all of a sudden with Hamilton losing it's the engines fault
(GMM) Ferrari may now have the most powerful engine in formula one.
For the whole of the 'power unit' era since 2014, Mercedes has clearly led the way and won every world championship.
But Auto Motor und Sport claims that Ferrari has caught up in 2018.
"GPS measurements show that in terms of engine performance, Ferrari has caught up with Mercedes," the report said.
"Mercedes increased mileage from 5,000 to 8,000 kilometers (per engine), but Ferrari found even more power over the winter," Auto Motor und Sport added.
Sebastian Vettel confirmed: "On the straights, we're not losing time to Mercedes."
The German magazine claims Mercedes this year went back to an oil specification that it used in 2016, as the FIA clamped down on a rule about oil consumption.
Boss Toto Wolff said: "The measurements are not precise, so if you're on the limit, you risk sometimes going over it."
Auto Motor und Sport, however, said Ferrari is pushing ahead with a "full risk" strategy regarding the oil consumption rule.
Barrichello reveals brush with death
Rubens Barrichello
(GMM) Former Ferrari driver Rubens Barrichello has revealed a scary brush with illness.
In February, the 45-year-old was admitted to hospital after suffering from a severe headache.
He has now appeared on Globo's Conversa com Bial program, where he showed a hefty scar on the side of his neck.
The Brazilian said he had suffered a stroke, and had a benign tumor removed.
"I am lucky," said Barrichello, who last raced in F1 in 2011.
"When I left the hospital, I was told that only 14 per cent return home as I did."
McLaren preparing 'B' car for Spain
Eric Boullier
(GMM) McLaren has confirmed that it will have a substantially different car in Spain.
After a tough start to the 2018 season despite the Honda era having ended, Spain's Marca newspaper said the team may be preparing a 'new chassis' for the race in Barcelona next month.
Team boss Eric Boullier now confirms to Speed Week: "The 2018 car as we imagined it will be in Spain.
"In an ideal world, we would have had it for Australia but it was not possible. So we have used so far a development of the 2017 car," revealed the Frenchman.
"We knew from the beginning that our options would be limited, although it has been frustrating, particularly in qualifying."
Asked if the 'B' car will finally put McLaren where it wants to be, Boullier answered: "I'd rather promise less and deliver more.
"I've been in formula one long enough to say that we'll drink champagne when we reach the podium."
F1 must continue to work on overtaking – Whiting
Charlie Whiting
(GMM) F1 is pushing ahead with efforts to improve overtaking.
After Australia, the lack of passing in formula one again became a hot topic. But then the races in Bahrain and China were substantially better.
At the same time, it emerges that the strategy group this week discussed potential aerodynamic changes to the 2019 cars that might make overtaking easier.
The FIA confirmed after the meeting involving teams, Jean Todt and Chase Carey in Paris that a decision on the changes is due "once research being conducted by the FIA, in consultation with the teams, has been concluded".
F1 race director Charlie Whiting said that although Bahrain and China were better races, F1 still needs to look into the matter of overtaking.
"I think we should continue the discussion on this topic," he said.
"We saw two good races in a row, but in my opinion it's quite clear that the difficulty with overtaking remains. So this work needs to be continued."
How the FIA screwed Bottas and Vettel in Shanghai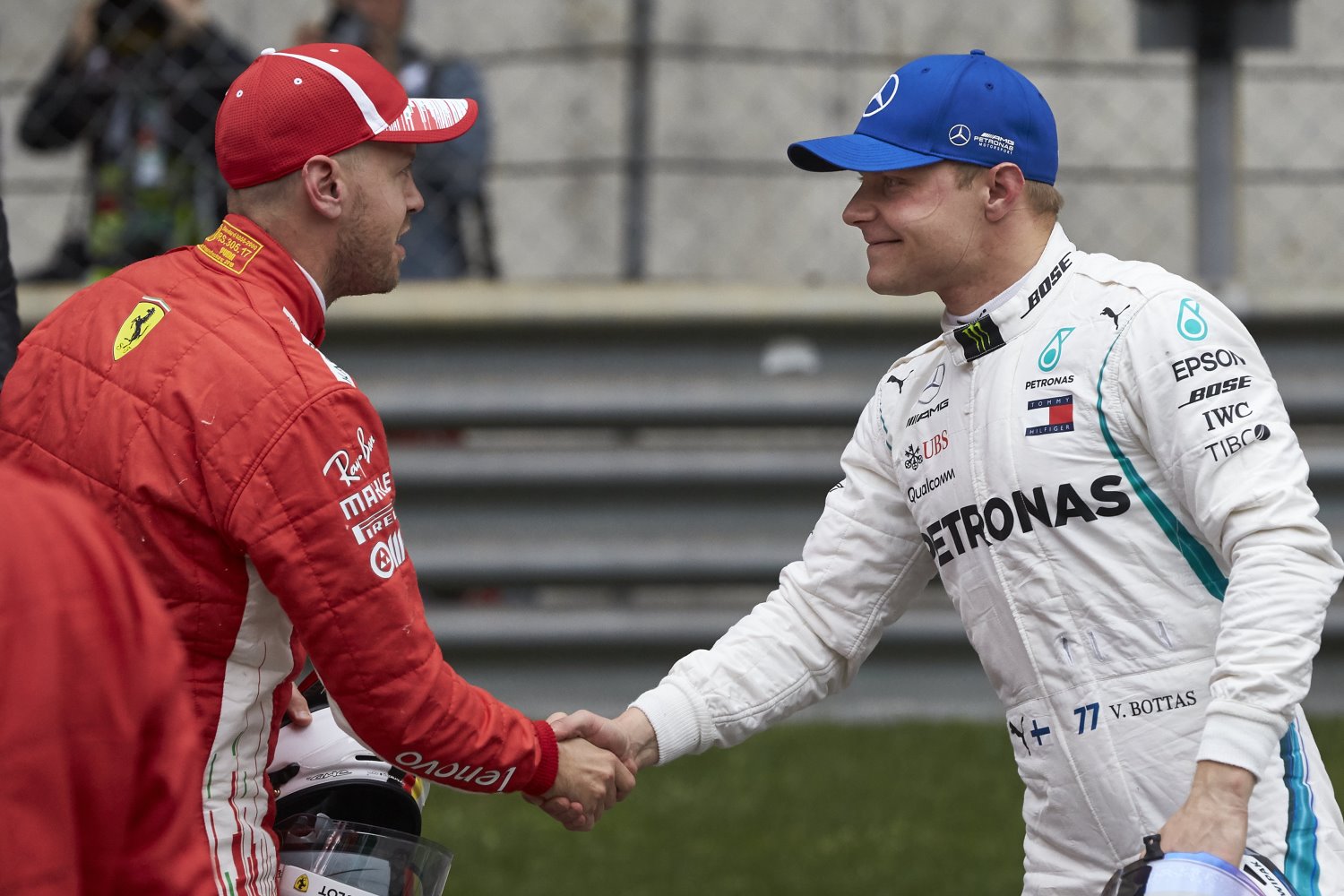 Vettel and Bottas agree they were screwed by the FIA in China
FIA race director Charlie Whiting has defended the use of the safety car during Sunday's dramatic Chinese Grand Prix after Sebastian Vettel claimed that it took him "out of the race" due to the timing of its deployment.
Vettel had surrendered the lead to Mercedes driver Valtteri Bottas during the first pit stop phase, but was right on the Finn's tail when a collision between Toro Rosso drivers Brendon Hartley and Pierre Gasly triggered a safety car period.
But the full course caution was triggered just as Bottas and Vettel passed the pit lane entry, preventing them from choosing to pit for fresh tires and leaving them vulnerable to those behind who had time to stop for fresh rubber – namely Daniel Ricciardo and Max Verstappen. The charging Red Bulls were essentially gifted a free stop as the full safety car allowed them to catch up with the pack, as opposed to a virtual safety car that would have maintained the advantage that the leading pair had built up.
"Obviously the timing of the safety car was bad for Valtteri and myself, because we had no chance to react," Vettel said. "The safety car was caught almost straight away, so basically we were taken out of the race there, and didn't have the choice to jump on fresh tires or stay out.
"I understand if something happens and you have to react straight away, then you can't always respect where cars are relative to each other.
"But we had two laps of the debris on the track, so why not call the safety car half a minute sooner and then everybody has the chance to decide whether they pit or not?"
"In my point of view it's not right to send it when you actively change the race."
Off the restart, Verstappen and Ricciardo begun to scythe their way through the field, although Verstappen's antics attracted widespread criticism as he went off while attempting to pass Lewis Hamilton before colliding with Vettel after challenging for second place, taking both of them out of podium contention.
Ricciardo was able to negotiate the Finnish pair of Kimi Raikkonen and Bottas to take the win, but there was no doubt that the Australian benefitted greatly from the timing of the safety car as his new tires gave him a considerable advantage over those in front on old tires.
But Whiting, the man in charge of actioning the safety car in such an event as the one seen on Sunday when debris was left across the track from the two Toro Rossos, defended the timing of the deployment and insisted that there is no provision to consider where the leaders are on the track when it comes to driver safety.
"I don't look to see who is going to be advantaged or disadvantaged," Whiting said. "It's a little bit of a mystery to me why this has all come into sharp focus, because we've had the VSC [virtual safety car] since 2015, we've had the safety car for 20 years, and we know that in every intervention there will be winners and losers.
Tires Choices for Baku
Ferrari has favored an aggressive approach again in its tire selections for next week's Azerbaijan Grand Prix, selecting a large allocation of ultra-soft tires.
The team used the ultra-soft rubber to lock out the front row of the grid for the Chinese Grand Prix by half a second.
World championship leader Sebastian Vettel will have 10 sets of the softest tires available for F1's third race at the Baku City Circuit, as will his team mate Kimi Raikkonen. The latter, unusually, has only selected a single set of the super-soft tires.
Their rivals have chosen more conservatively: Mercedes will have nine sets of ultra-softs each, Red Bull eight.
Baku Tire Choices