Latest F1 news in brief – Tuesday
Marko says "Herr Wolff already fell on his face with Max Verstappen, and he'll fall on his face again"

Marko warns Wolff over Ricciardo move

Alonso 'sad' about McLaren situation
Hamilton and Mercedes 'in crisis' – Villeneuve
Verstappen says China was 'life lesson'
Whiting rejects safety car controversy
F1 Talking To Local Partners On Joint Venture In China
Marko warns Wolff over Ricciardo move
(GMM) Mercedes should not get excited about signing up Daniel Ricciardo.
That is the warning of Red Bull's Dr Helmut Marko, as the international press gets excited about the future of the out-of-contract Australian Ricciardo.
"Ferrari, take Ricciardo," Luca Budel, writing for Italy's Mediaset, said.
"While Max is the potential phenomenon, it is Ricciardo who wins the races," he added. "The boy deserves Ferrari's attention."
Alberto Sabbatini, writing for Autosprint, agreed: "Ferrari should take Ricciardo.
"Red Bull is paying more attention to the evolution of the Honda engine while keeping in the fridge a great driver like the Australian," he said.
Ferrari may not be an option, though, as Globo's Livio Oricchio points out.
"Sergio Marchionne knows that hiring Ricciardo would imply a change in the driver hierarchy at Ferrari," he said.
Mercedes may therefore be a better option for Ricciardo, with Lewis Hamilton playing hardball over his contract and Valtteri Bottas also signed up only until late 2018.
"Niki Lauda may come back, so we can have a third option," Wolff joked to Finland's Turun Sanomat.
"No, Ricciardo is one of the good drivers, as we saw again," he added.
Bild journalist Lennart Wermke commented: "If Ricciardo continues as he did in China, he can almost choose his cockpit."
But Red Bull's Marko warned Mercedes boss Toto Wolff not to get too excited about signing Ricciardo.
"Herr Wolff already fell on his face with Max Verstappen, and he'll fall on his face again," he said.
Alonso 'sad' about McLaren situation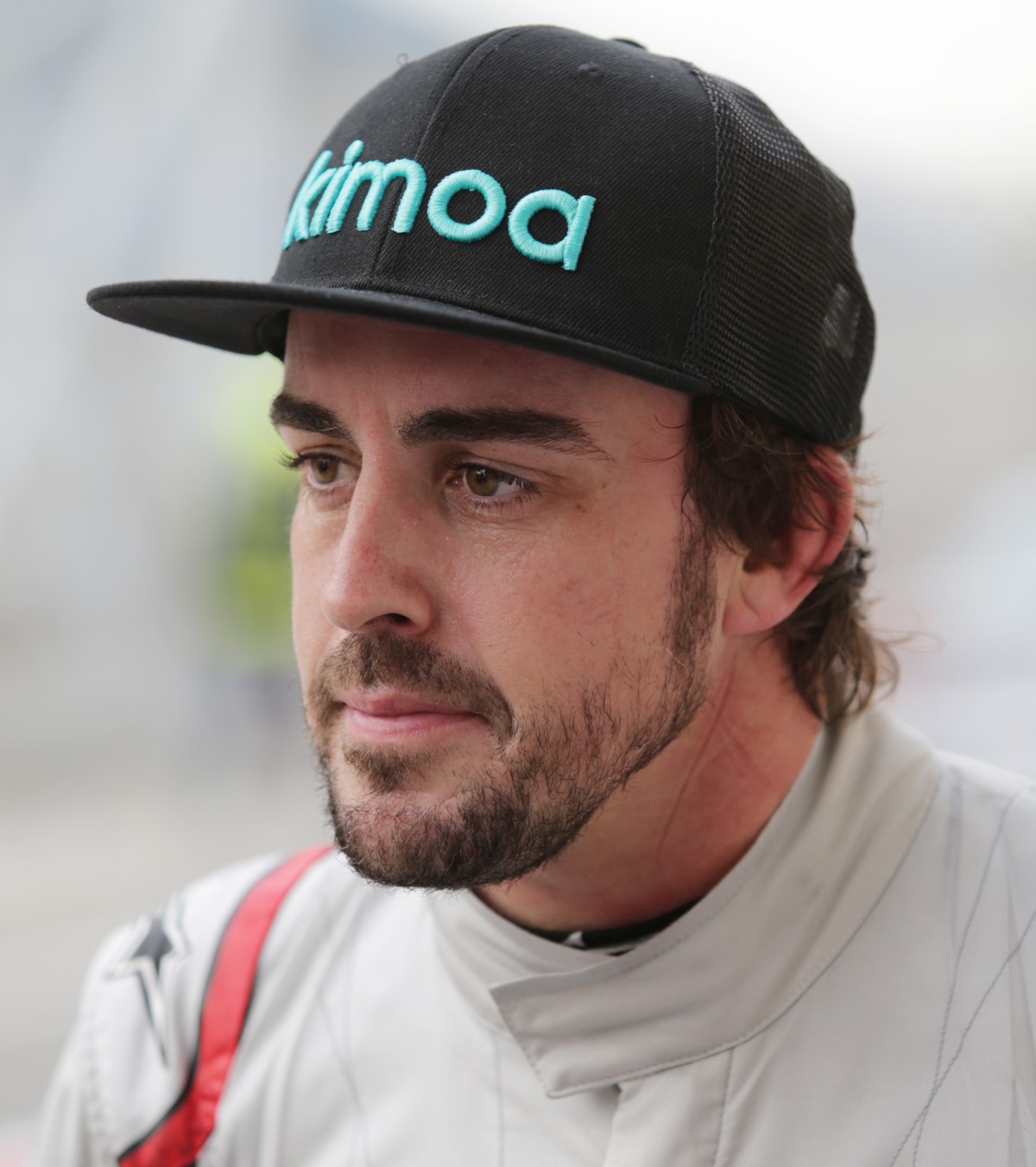 Alonso can't blame Honda now
(GMM) Fernando Alonso has admitted that McLaren's lack of performance in 2018 makes him "sad".
The Spaniard has been upbeat about the British team's chances in the wake of the Honda split, but although improved, McLaren is still struggling now with Renault power.
It has left some people wondering if Alonso does not now look with envious eyes at Toro Rosso, who took on the works Honda collaboration for 2018.
"Talking about a team after one good qualifying or race does not work," Alonso told Speed Week.
"After every win, every podium, I am asked if I regret leaving Ferrari. And now that Mercedes won everything for four years, you no longer ask about Ferrari, you ask about Toro Rosso," he added.
Nonetheless, he admits that McLaren is not yet ready to win, "and that leaves us sad".
"We cannot give the McLaren people the results we all want," Alonso is quoted by El Pais newspaper.
"I try to do the best job possible but we must try to improve."
Hamilton and Mercedes 'in crisis' – Villeneuve
Jacques Villeneuve is clueless
(GMM) Lewis Hamilton is "in crisis".
That is the alarming claim of outspoken 1997 world champion Jacques Villeneuve.
He was speaking after China, where Hamilton and Mercedes' quest for a win in 2018 fell flat for a third consecutive race.
"Hamilton is in crisis and is losing points for the championship," Villeneuve told Sky Italia.
"But I think all of Mercedes is in crisis. Now they must bet on Bottas, who is not a championship driver.
"After the impressive qualifying in Melbourne, Lewis is no longer able to drive the car. It's very troubling.
"We saw last year that when he's in crisis he loses a lot, falls behind in the races and falls asleep, is not aggressive. We'll have to see when and if he wakes up," Villeneuve added.
The French Canadian also urged Red Bull to promptly re-sign Daniel Ricciardo for 2019.
"Red Bull without Ricciardo would not be a force," he said, "but with Ricciardo it is dangerous.
"He's fighting for the world championship as Ferrari was two years ago, with everything needing to be fine with him and bad for the others," Villeneuve added.
Verstappen says China was 'life lesson'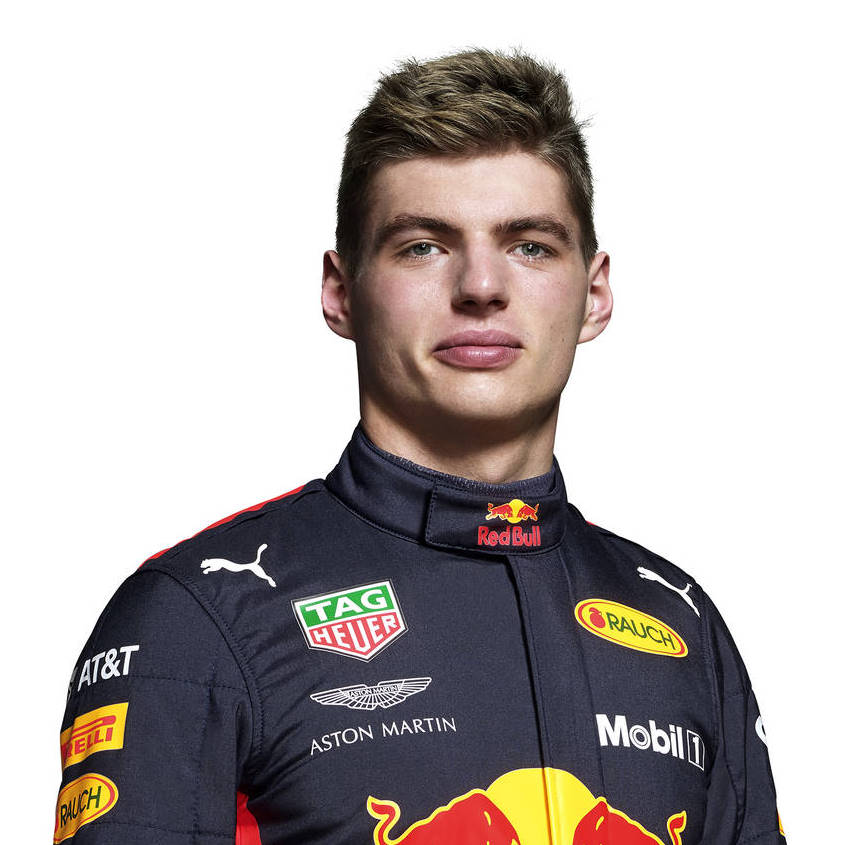 Max Verstappen is a train wreck ready to plow into anyone in his way
(GMM) Max Verstappen has committed to taking a step back amid a firestorm of criticism.
F1 legend Niki Lauda questioned his "intelligence", and even Verstappen's father and mentor Jos said the ill-fated move on Sebastian Vettel in China was "clearly poor judgement".
Verstappen, 20, is renowned for his exciting and aggressive driving style, but now in his fourth year of formula one, some believe he should "calm down".
"Maybe I should not calm down, but oversee the situation a bit more," Verstappen admitted.
"I don't think I necessarily need to be less aggressive, but maybe I am just wanting it too much.
"I have been quite good at overtaking before but, somehow, this year, maybe with the previous two races not going my way, I've wanted to recover the points and it's worked against me," he added.
"It's a life lesson and I need to learn from what has happened."
Speaking to the broadcaster Ziggo Sport Totaal, Jos Verstappen said he will catch up with his son this week and then attend the forthcoming races with him.
"In a normal fashion we will analyze what happened," said Jos. "But he damn well knows it himself. I don't need to explain it to him anymore."
Whiting rejects safety car controversy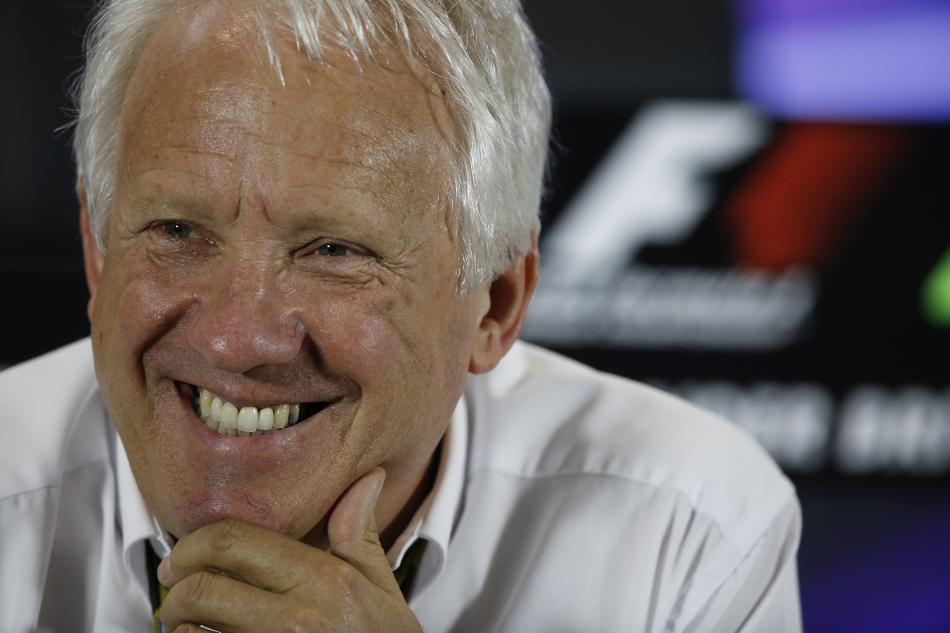 Charlie Whiting
(GMM) Charlie Whiting has denied the FIA has time to consider whether safety car deployments favor certain competitors over others.
Comments made after China, in particular by Ferrari's Sebastian Vettel, cast doubt on the decision to deploy the safety car, which because of the timing favored Red Bull.
F1 race director Whiting is quoted by Italy's Autosprint: "If we decide to use the safety car, it's for safety reasons.
"So at that moment I'm not looking to see who's going to be advantaged and who's not.
"All we do is wait for a certain gap in traffic on the track," he added. "The debris was spread over a large area, so I wanted to wait for all the cars to be behind the safety car before sending the marshals out."
Whiting said he is surprised about the controversy regarding the timing of the safety car deployment for the Toro Rosso crash in China.
"We've had the VSC since 2015 and the SC for twenty years, so it should be understood by now that every time there will be winners and losers," he insisted.
F1 Talking To Local Partners On Joint Venture In China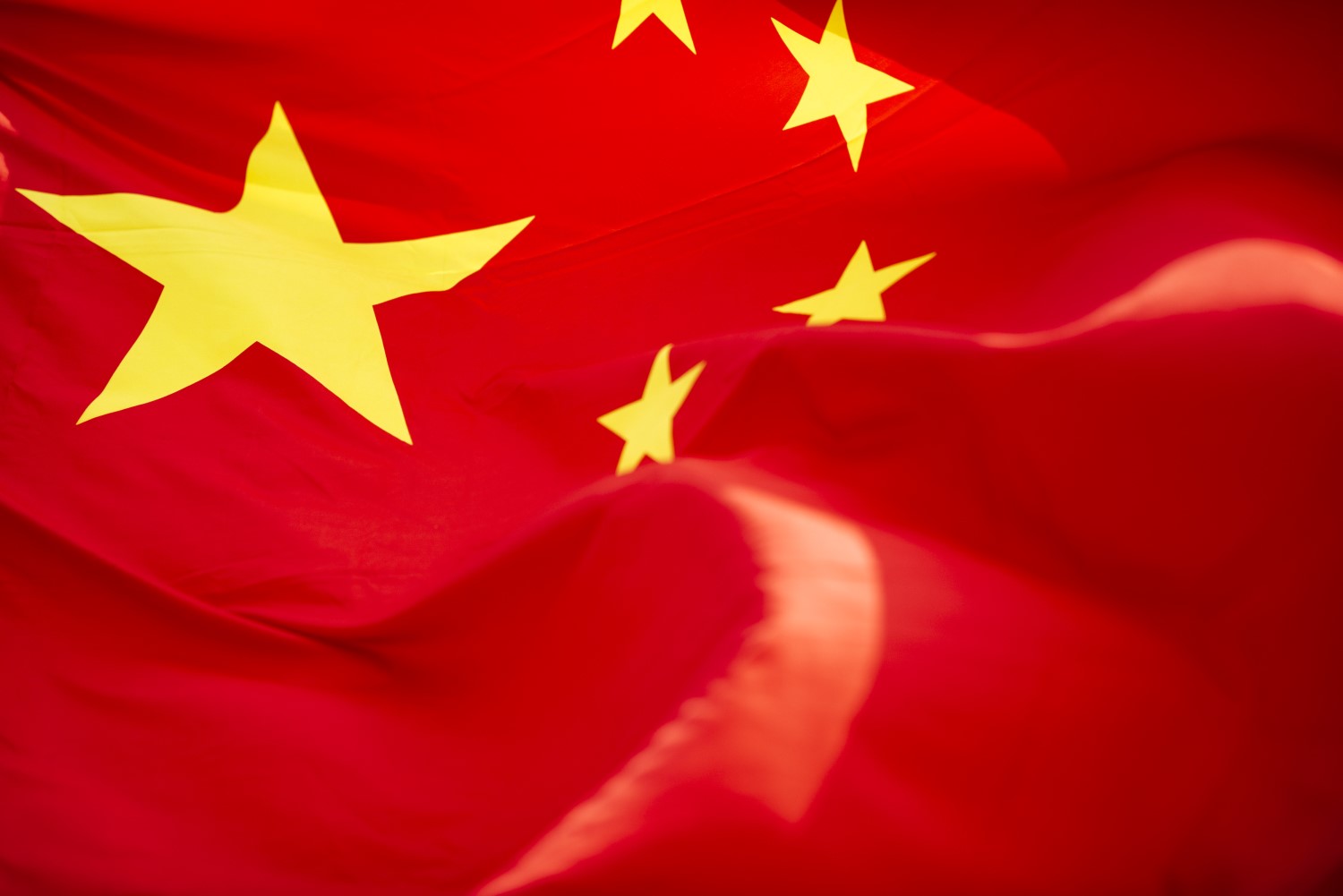 China
Formula 1 Managing Dir, Commercial Operations Sean Bratches said that F1's planned Chinese joint venture "will have its own marketing, licensing and media rights arms dedicated to growing the sport's presence in the vast but still nascent market," according to Abhishek Takle of REUTERS.
Bratches: "What we will do is effectively set up a similar structure to what we have in London. With a head of marketing, a head of licensing, a head of media rights, a head of sponsorship, a head of digital, etc. and really activate the brand here like its own entity."
Liberty Media was reportedly last week "talking to potential local partners" including Inter Milan owner Suning and La Liga rights holder DDMC to "form a joint venture that would help manage business development in China."
Bratches declined to confirm any names but said that he spent the last few weeks in Shanghai and Beijing talking to a "number of entities" REUTERS