DJR Team Penske to switch to Ford Mustangs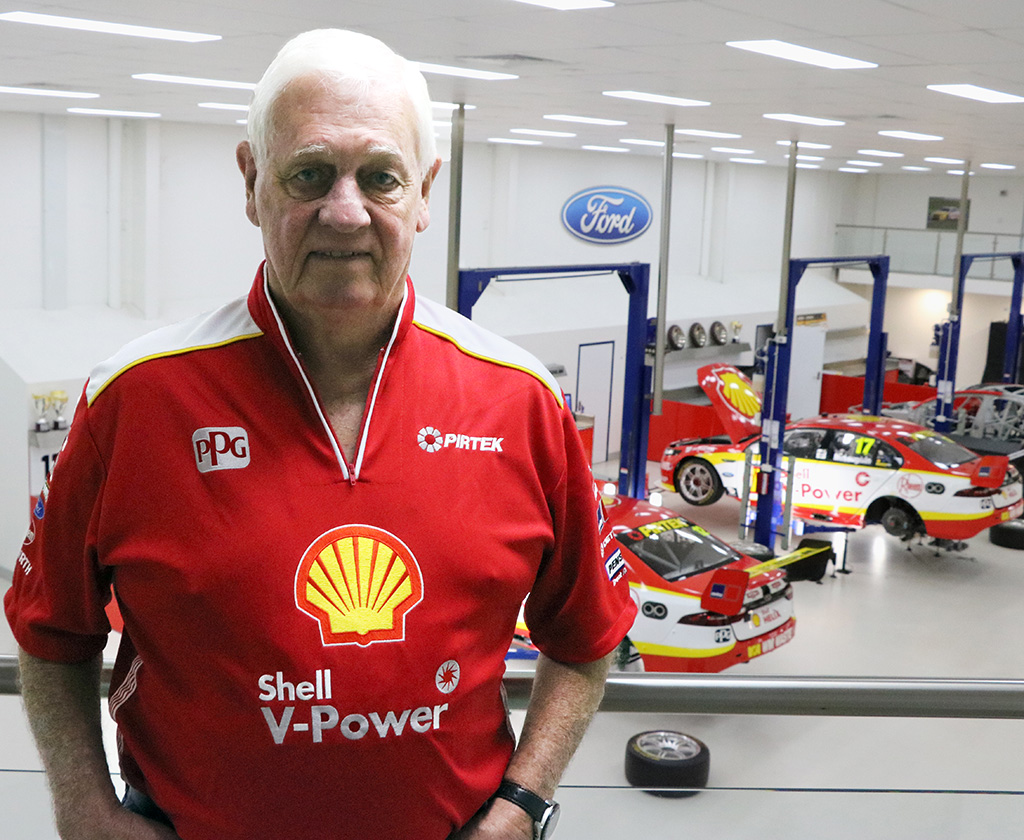 Ford stalwart and DJR Team Penske Co-Owner Dick Johnson is ecstatic about today's announcement.
DJR Team Penske was delighted to participate in Ford Australia's announcement this morning as Ford committed to support the homologation of a Mustang Supercar for the 2019 Virgin Australia Supercars Championship and beyond.
As a Ford stalwart of more than forty years, Dick Johnson is elated that his team will continue to campaign vehicles carrying Ford's 'Blue Oval.'
"Throughout the entire history of this team, we've never run anything but a Ford, and this announcement today is fantastic," said Johnson.
"The fact that we will be able to build and race Mustang in the 2019 Supercars Championship is music to my ears. It's great to be back in the Ford fold, and we'll continue to ensure that we give Ford – and its millions of fans – something to cheer about."
Roger Penske said that cementing Ford Performance's support in Australia brings the team's Supercars program in line with its NASCAR team in the United States.
"This is an exciting announcement for DJR Team Penske and for the Virgin Australia Supercars Championship," said Penske.
"We have been working closely with the Ford Motor Company over the past few years and this really builds a lot of momentum for Supercars. Ford's dedication to the technical aspects of this process will continue to raise the bar for DJR Team Penske and the other Ford teams. The Mustang brand has such an iconic history in motorsports and it will be great to be racing them in multiple Series."