Latest F1 news in brief – Monday
Lauda questions Verstappen's IQ

Lauda questions Verstappen 'intelligence'

Winning becoming harder for Mercedes – Horner
Ricciardo should stay at Red Bull – Horner
Hamilton 'not in form' in 2018 – Rosberg
Lauda questions Verstappen 'intelligence'
(GMM) F1 legend Niki Lauda has questioned Max Verstappen's "intelligence" after the Chinese grand prix.
The Dutchman's headline faux pas in Shanghai was a clash with world championship leader Sebastian Vettel, for which he apologized privately.
"That was s**t," Verstappen told Bild newspaper. "It was my fault but I cannot undo it now."
The 20-year-old is often defiant in the wake of clashes, but this time around he was criticized not only by Vettel and Lauda, but also his own bosses Christian Horner and Dr Helmut Marko.
"He needs to control himself a bit more," Marko told Movistar.
"I have told him that his time is coming but that he cannot overdo it. He knows that he has lost a victory and we lost a 1-2."
German Vettel said he is at least happy with how Verstappen dealt with the aftermath of the crash.
"I thought it was good that he came to me rather than doing it through the media. He misjudged the situation, made a mistake, and that can happen even if you have 300 races under your belt," said the Ferrari driver.
"But I don't think it's a matter of age. He already has a few races under his belt now. In such situations, he just has to be a little more patient," Vettel added.
F1 legend and Mercedes team chairman Lauda was much more critical of Verstappen, as his mistakes continue to mount.
"Normally, you learn from your mistakes, but it doesn't work with him. At some point, it's no longer a question of age, but a matter of intelligence," he said.
However, F1 race director Charlie Whiting said the FIA is not going to intervene.
"I think the stewards did their job and nothing else is necessary," he said. "I believe he made a mistake and got his punishment."
Winning becoming harder for Mercedes – Horner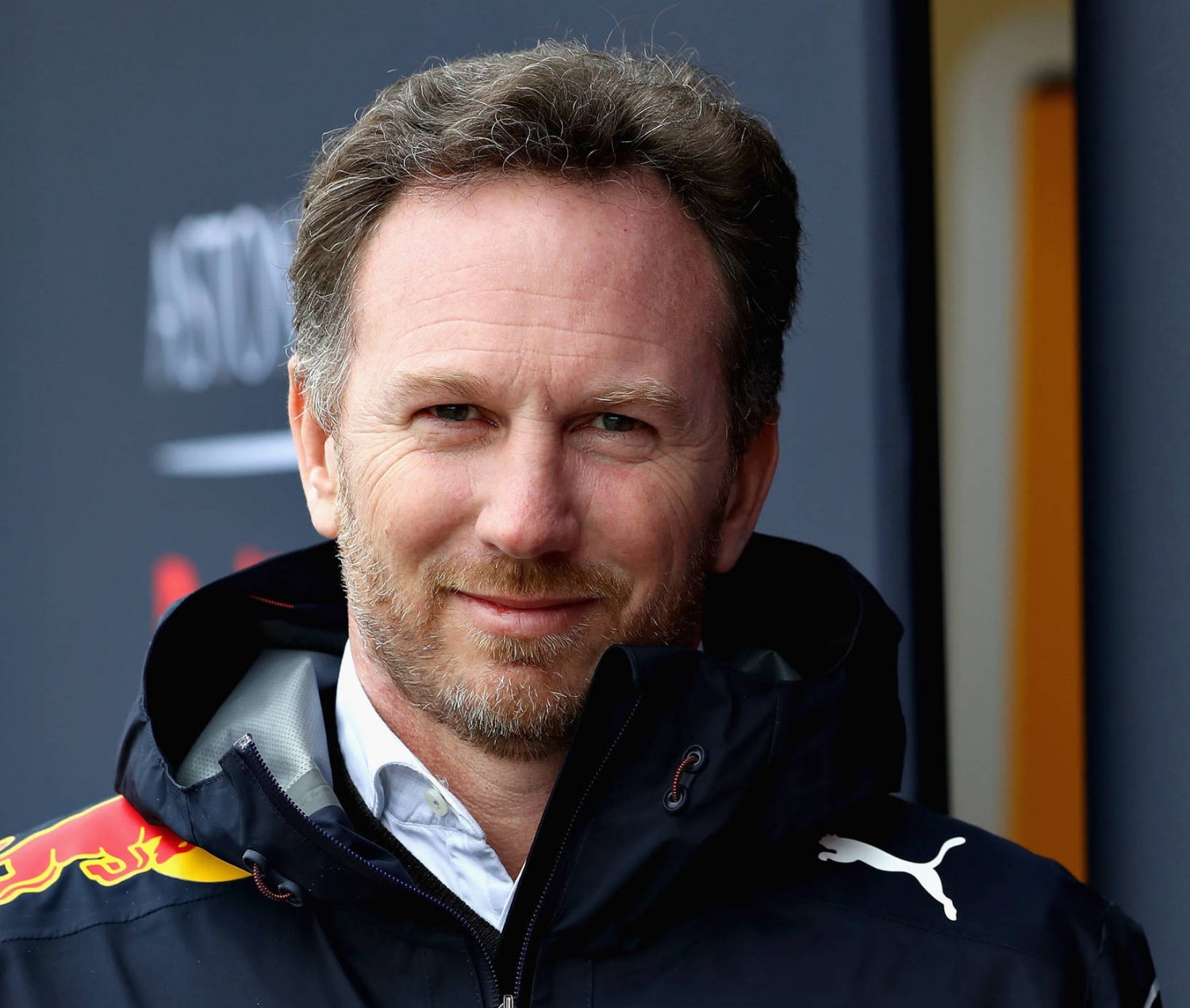 Christian Horner outsmarted Wolff in China
(GMM) Christian Horner thinks 2018 might finally be the end of Mercedes' utter domination of F1 in the 'power unit' era.
Since 2014, the silver team has had rivals, but only in China did some pundits like 1996 world champion Damon Hill actually sense the end of an era.
"It's like empires rising and falling and maybe Mercedes are on the wane," Hill said.
Indeed, Red Bull's Daniel Ricciardo won in Shanghai, after Ferrari locked out the front row in qualifying.
Mercedes, on the other hand, have been making fundamental strategy mistakes.
"In our sport it's inevitable that winning races eventually becomes more difficult — or you stop doing it for a time," Red Bull boss Horner said in China.
"Mercedes has a very fast car and it's amazing that they haven't won any of these races. But in general, our sport is fairly cyclical," he added.
But Mercedes boss Toto Wolff says the German team won't panic.
"I don't know what's going on," Lewis Hamilton said after China. "Since Melbourne we've gone backwards."
Wolff insisted: "We have to stay calm, put our heads together and solve our problems. Like everything else in formula one, it's complex."
Ricciardo should stay at Red Bull – Horner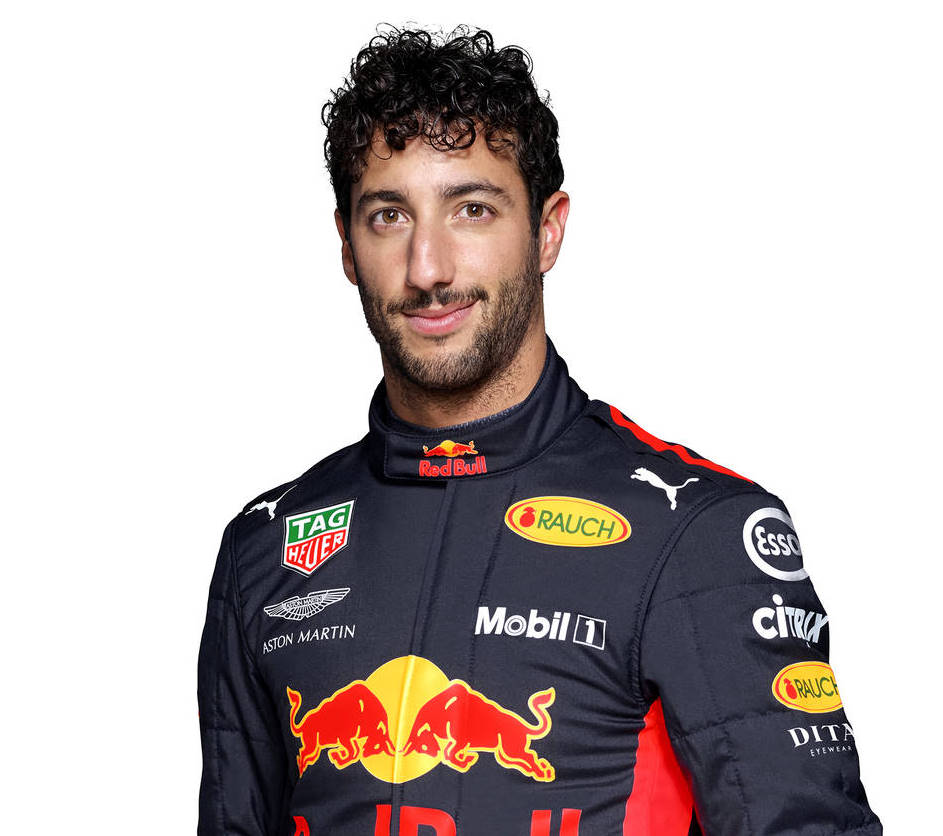 Red Bull's ace in the hole, Daniel Ricciardo
(GMM) Christian Horner thinks Daniel Ricciardo should re-commit to Red Bull for the future.
The Australian, who commandingly won in China, is out of contract at the end of the year and linked with potential moves to Mercedes or Ferrari.
He said serious contract talks about 2019 haven't started, but grinned that Shanghai – where his high-profile teammate Max Verstappen also struggled – "hasn't hurt my position".
2016 world champion Nico Rosberg thinks Ricciardo should talk to Ferrari.
"I remember hating having him behind me in the races," the German said in China.
"If I was him, I'd go to Ferrari. It's the best car at the moment and he knows he can beat Sebastian," Rosberg is quoted by Auto Bild.
Others aren't so sure.
That's because while Kimi Raikkonen is in good form so far this year, Ferrari may in fact be tactically favoring Sebastian Vettel in the races.
Referring to the strategy in China, Red Bull boss Horner told Ilta Sanomat newspaper: "If you look at Kimi's competition, I really couldn't understand the tactic."
And so he thinks staying at Red Bull would be a better career move for Ricciardo.
"I think Daniel's happy where he is at this time. If we can continue to give him a car as we did at this race, why should he go somewhere else?" Horner said.
"He's become a well-rounded professional and I think his form peaked already two years ago actually. He has both experience and speed — a great combination.
"I think compared to Max, who is still very young and gaining experience, Daniel is at another stage in his career," Horner added.
Indeed, speaking after the Chinese grand prix, where Verstappen made high profile errors, another Red Bull boss Dr Helmut Marko insisted: "Daniel was flawless.
"You can see who can overtake and who cannot. Max was too impetuous," he told Austrian broadcaster ORF.
Hamilton 'not in form' in 2018 – Rosberg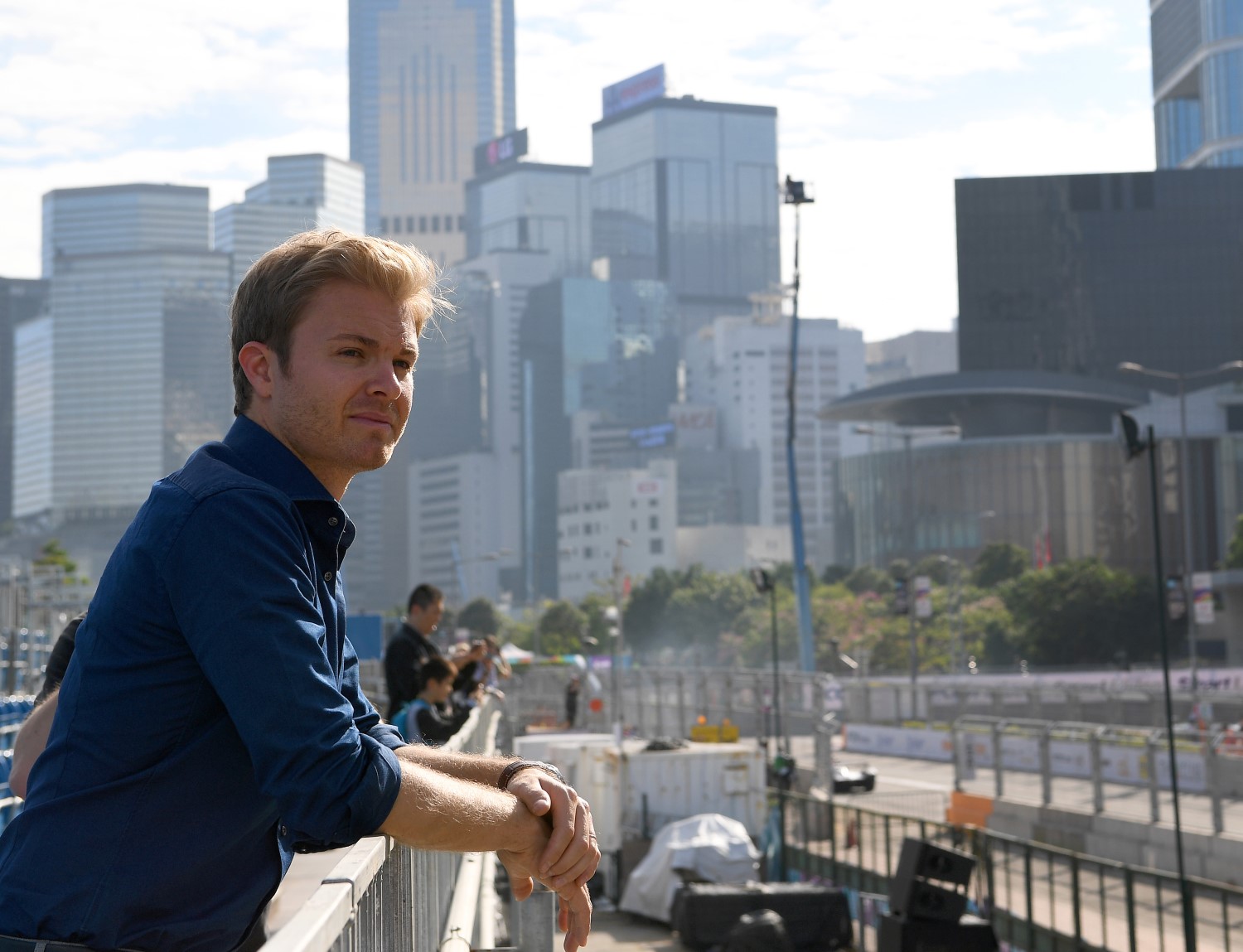 Nico Rosberg has a lot to say
(GMM) Valtteri Bottas has targeted the 2018 world championship, just as his high-profile teammate Lewis Hamilton begins to struggle.
After failing to win in Australia and Bahrain, reigning world champion Hamilton's season hit a low in China as both he and Mercedes struggled.
"Both on my side but also as a team, we've been underperforming," he said.
"From my side it was a disaster. I'll have to look at it so I can stop losing points and get back to my normal performance level," Hamilton added.
But Hamilton's teammate Valtteri Bottas managed to finish second in China, and he also almost won in Bahrain.
So the Finn says his world championship target remains on track.
"Yes, that's my goal and that's the way it should be," Bottas told AS newspaper.
Told that he has to keep beating Hamilton in order to achieve it, he admitted: "I believe in myself, so yes. That's the goal."
So amid Hamilton's current contract negotiations and his obvious dip in form, boss Toto Wolff urged the Briton to up his game.
"Like the car, he might not have been quite there this weekend," he said in China.
"I still think he's the best driver, it's just that even the best have days when they're not at 100 per cent," Wolff added.
Hamilton's former teammate Nico Rosberg agrees: "Lewis is not in form but he's always had such phases.
"If he's not confident, he starts to think and he makes mistakes," the German told RTL television. "I'm curious to see if he comes back in Baku."