Power says Rossi driver to beat for 2018 IndyCar title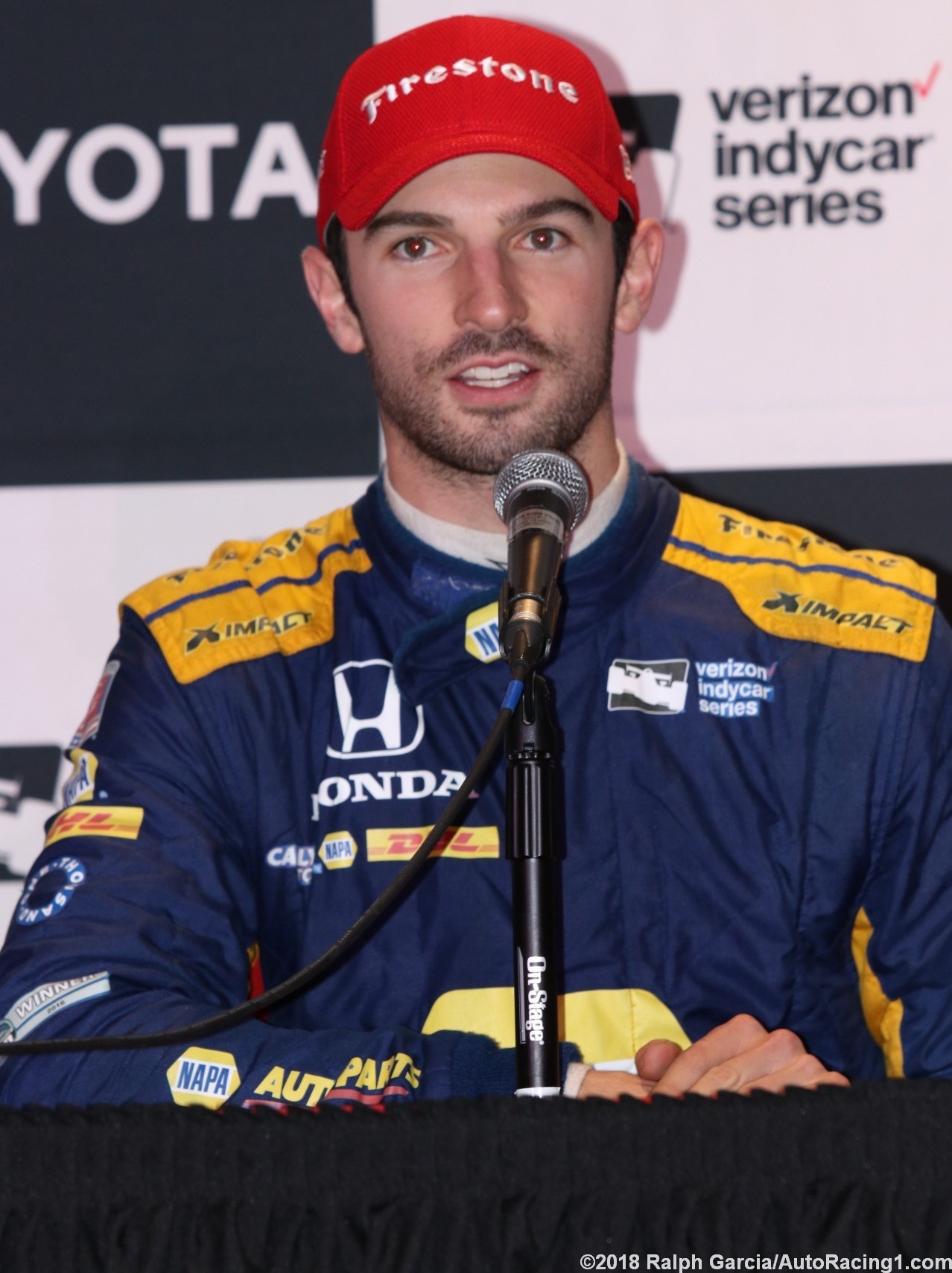 Alexander Rossi is on fire right now
Alexander Rossi took everyone to school last weekend on the oval in Phoenix and he dominated Sunday's Long Beach race, starting from pole and leading every lap outside of the pitstops as he schooled the IndyCar drivers for the 2nd week in a row.
"I think he's going to be tough to beat in the championship," Will Power said. "He's definitely what I'd call a standout of the field right now in every respect. Even when we saw him at Phoenix, on the oval. Yeah, you'll have to beat him, I think."
"That's cool," he said when told of Power's comments. "But we'll see next weekend, right? You're only as good as your last time on track. Until we hopefully are in the fight for a championship at Sonoma and we can come away with that, then everyone else is the person to beat, as well."
We asked Power, a longtime veteran of the series, if this is the deepest field of talent he has ever raced against?
"I would say right now is the most competitive, talented group of drivers that the series has seen," he said. "When you look at how Rossi has come on and the rookies that are here this year, guys like [Robert] Wickens and so on, it just gets harder and harder. And the common body kit was a really, really good idea. To win and be on pole these days, you've just got to get it so right."
Rossi agreed.
"This is the most competitive championship I've ever participated in," he said. "When you add in the Scott Dixons and the Will Powers of the world; guys that just – all they know is winning – and then you combine it with drivers who are massively talented like Rob and Jordan King, and these rookies who are making an impression, Zach Veach, who drove from P17 to fourth today… I think you have talent across the entire board.
"I would absolutely agree with Will on that, and it's great. It creates a very good show for the fans, and it demands perfection, and it demands us to be on top of our game. You can never rest on your laurels, you've got to keep pushing."