Latest F1 news in brief – Sunday
Vettel's Ferrari

Ferrari dominance is F1 'turning point'

Confident Magnussen hopes to stay at Haas
Ricciardo loses some faith in Renault
McLaren may have got 2018 goals wrong – Boullier
Drivers not to blame for Williams crisis – Lowe
Marchionne: If F1 becomes like Nascar then Ferrari will leave
Vettel 'appreciates' apology from bonehead Verstappen
Ferrari dominance is F1 'turning point'
(GMM) Silver-clad heads are being scratched in Shanghai.
That's because Ferrari is clearly now the fastest car in formula one — both in the Bahraini heat a week ago and now in chilly China.
"We're way too far behind," Mercedes team chairman Niki Lauda said after qualifying.
Both Mercedes drivers, as well as pole sitter and world championship leader Sebastian Vettel, admitted that Ferrari's dominance was a surprise.
"That Ferrari was strong in the heat in Bahrain did not surprise me," said Lewis Hamilton. "But in cold weather, we expected to be faster. I don't understand it."
Lauda, and his Mercedes co-chief Toto Wolff, think the problem is tire related.
"Our problem is that our tire window is far too small," said Lauda. "Ferrari has a much bigger window than us."
Wolff, though, urged against panic.
"A car doesn't lose its speed from one day to the next," he said. "There is nothing fundamentally wrong. We have a great car."
He thinks that hotter weather on Sunday will help the Mercedes car.
"If we still have a problem then we have a lot of understanding to do," admitted Wolff. "But normally we get ourselves out of trouble."
Some paddock pundits, however, think Saturday in China was extremely noteworthy.
"This is the turning point," 1996 world champion Damon Hill is quoted by The Sun. "For so long we have seen Mercedes dominate.
"If this is the start of a new era, then Lewis will have to think carefully about whether he signs up to Mercedes for a long term contract."
Confident Magnussen hopes to stay at Haas
Kevin Magnussen
(GMM) Kevin Magnussen says he is hoping to stay at Haas in 2019.
At present, the Dane is arguably the quicker driver at the American team he shares with Romain Grosjean.
He puts it down to being under less pressure.
"I think I've always had confidence," Magnussen told BT newspaper. "The difference is that I'm always been much more pressured.
"I was super-pressured at McLaren and it was the same at Renault because the car was so bad. Now I'm in a very good place in my career with a team that supports me 100 per cent," he added.
The 25-year-old thinks stability in his F1 career is also helping.
"It's actually the first time in my entire career – even outside of formula one – that I've been at the same team for two consecutive years. And it's only now that it really occurs to me how important that is."
Magnussen has therefore staked a strong claim on a Haas seat for 2019.
"There is not much to say about my contract," he said. "They have an option on me, and I hope they use it."
Ricciardo loses some faith in Renault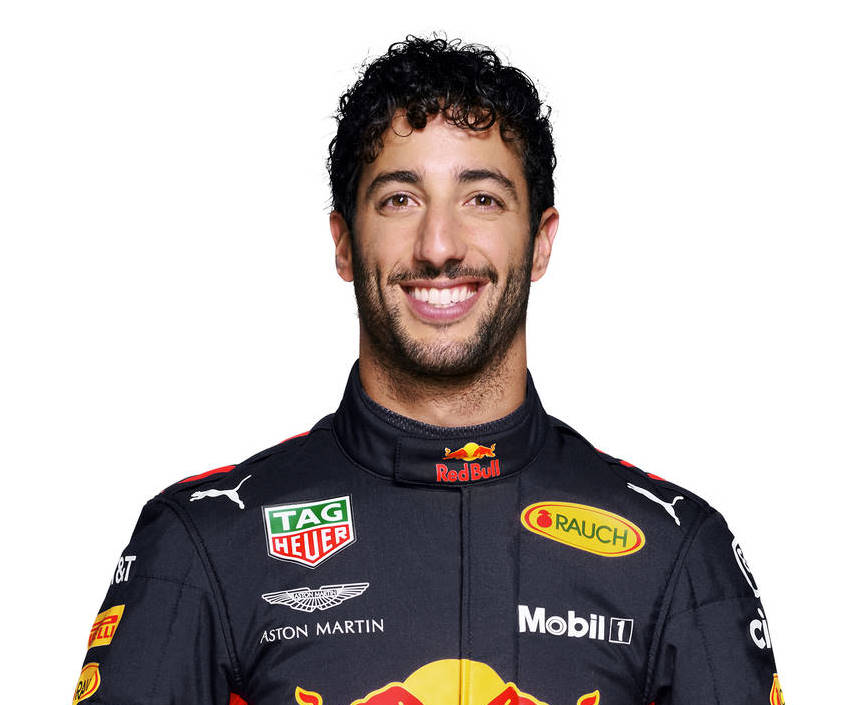 Daniel Ricciardo
(GMM) Daniel Ricciardo has admitted he has lost some faith in Renault this season.
Red Bull headed into 2018 with high hopes, but although having a good chassis, it is believed a lack of power and now poor reliability is the team's main issue.
"Of course you never stop hoping," De Telegraaf newspaper quotes Ricciardo as saying in China, "but over time these things reduce the optimism."
The Australian, who is out of contract late this year, is referring to the pre-qualifying engine change his car underwent ahead of qualifying, following practice problems.
Red Bull is already considering a switch to Honda power for 2019, while Ricciardo could leave the team altogether.
"The winter tests looked a lot better in terms of reliability," Ricciardo said. "We did not expect to be in this situation in the third race, after the problems here and also in Bahrain.
"We haven't had a clean start, but now we need to get it under control."
McLaren may have got 2018 goals wrong – Boullier
Eric Boullier
(GMM) McLaren has admitted it could have got its sums wrong as it set goals for 2018.
After three abysmal years with Honda, hopes were high as the once-great British team switched to Renault power.
But the 2018 car is also not fully up to speed — notably on the straights.
"There is nothing serious or horrible in terms of the design," team boss Eric Boullier is quoted by Marca.
"But we have to be faster in the corners and on the straights."
The Spanish newspaper said McLaren may therefore be considering a 'plan B' — like a new chassis for next month's Spanish grand prix.
"The two drivers think the same about the good balance of the car, and when we make a setting change, it reacts properly," Boullier added.
"The car is matching the objectives we set, so it's possible that the objectives were not right," he said.
Drivers not to blame for Williams crisis – Lowe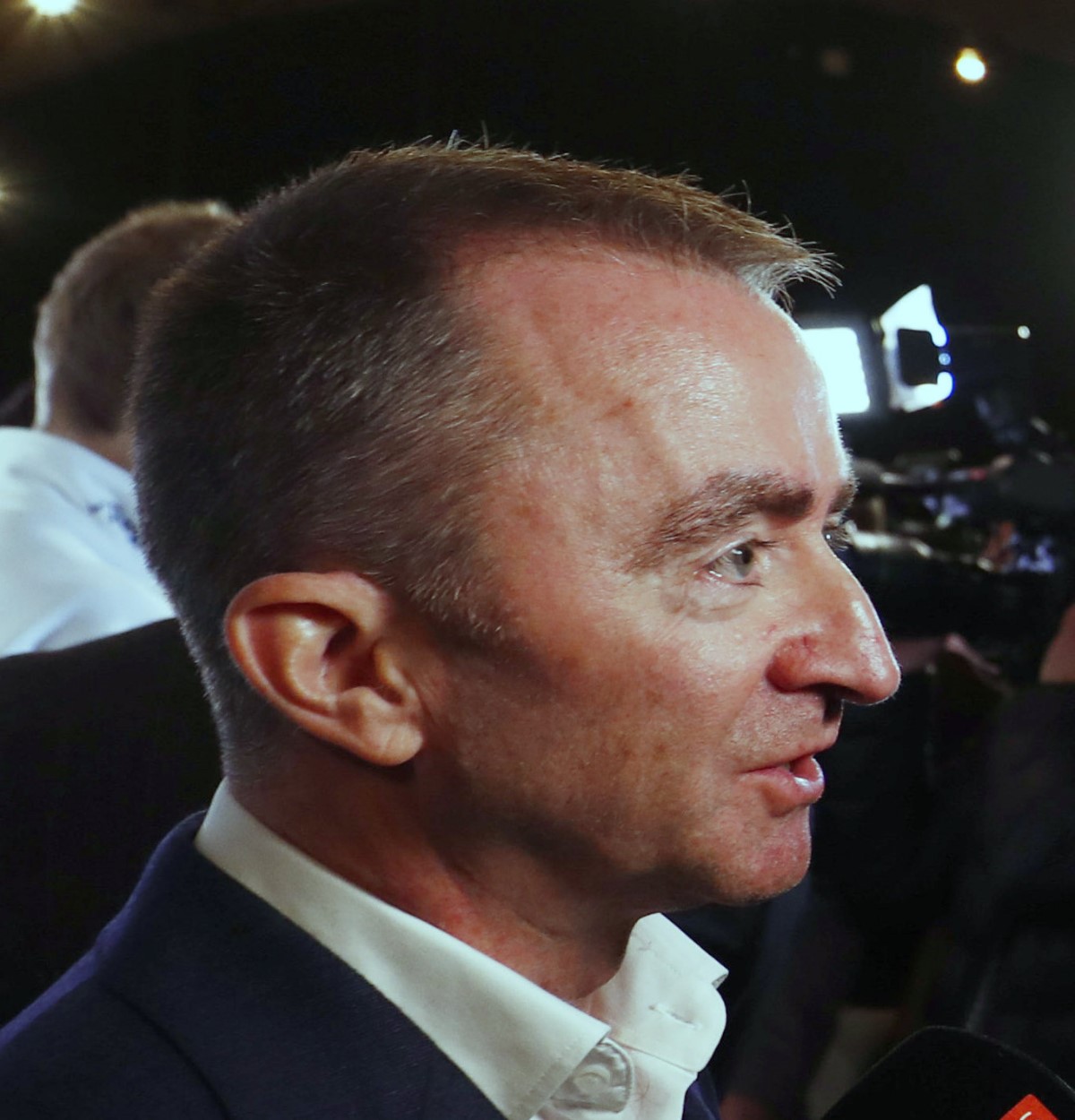 Paddy Lowe
(GMM) Paddy Lowe has denied that Williams' crisis is not being helped by the team's controversial driver lineup.
The once-great British team has sunk to the bottom of the F1 pecking order this year, after saying no to Robert Kubica in favor of inexperienced drivers Sergey Sirotkin and Lance Stroll.
Technical boss Lowe admitted that, given Williams' problems, the easiest way of solving them is by removing the "human factor" in laboratory tests.
"What I mean is that when the car is driven by real drivers, you need to take into account the quality of the driver behind the wheel. Because the drivers are different and interpret the car in different ways," he said in China.
"Our current drivers are quite inexperienced, but we are happy with their work and they're not giving us any problems in terms of professionalism," Lowe added.
"And we cannot allow anything to detract from the fact that we were not able to build a good enough car," he said.
Lowe admitted that it would be easy for Williams to panic or become depressed, but work is already underway to solve the 2018 car's problems.
"I can't give a timeframe," he is quoted by Russian media, "but we are going to make significant progress in this first half of the season."
Marchionne: If F1 becomes like Nascar then Ferrari will leave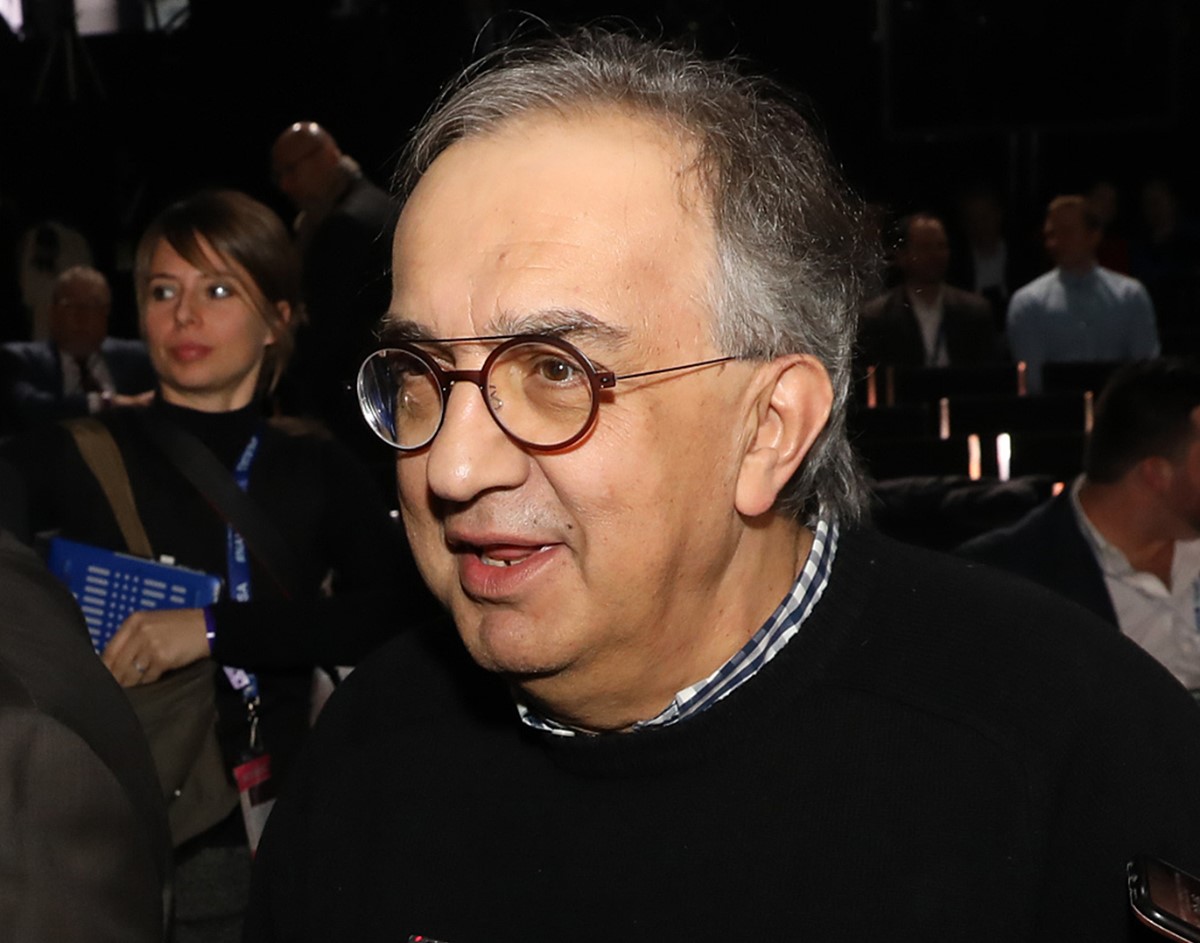 Sergio Marchionne
In China this weekend, Ferrari F1 chief Maurizio Arrivabene refused to comment on the future plans for Formula 1 as outlined by Liberty Media at a during the Bahrain Grand Prix weekend, insisting that was the domain of Ferrari president Sergio Marchionne.
It is no secret that Marchionne intends to pull Ferrari from Formula 1 if the future shifts away from the ethos of the sport as he perceives it.
At the company's annual general meeting in Amsterdam on Friday, the Ferrari big boss repeated his threat, "If Formula 1 becomes more of a spectacle than a sport, if we go in the direction of NASCAR racing, then Ferrari will leave."
"If there are any proposals that distort F1, I think Ferrari will pull out, though we are working with Liberty Media to find acceptable solutions."
The Bahrain presentation should evolve into a proper set of rules and regulations while outlining the new payment structures to reward teams for competing at the highest level.
May is supposedly earmarked for the revelation of the engine rules to come into effect at the start of the 2021 season.
Marchionne acknowledged, "We had a proposal from Liberty ten days ago, we expect to know the details and then we will make choices in the interest of Ferrari. We could look for alternative solutions, it's not a threat, but it does not mean we stop shopping."
"Some people want a less technological approach, but we and Mercedes have the will to maintain a high standard," added Marchionne, pinpointing the root of the differences between the rule makers and the F1's two biggest teams.
He also said that he "limited interest" in Formula E for Ferrari, but has not ruled out an .
To level the playing field FOM are hedging their bets on a cost cap for teams to operate within. A budget of $150-million is a figure that has been bandied about, but already Mercedes team chief Toto Wolff has suggested that $250-million limit is more acceptable.
Although some media outlets are reporting that FOM will put a "take it or leave it" ultimatum on the table when next the chieftains meet, F1 motorsport chief Ross Brawn insisted that .
The next move lies with Brawn and FOM who need to finalise engine regulations and look to put in place the eighth edition of the Concorde Agreement.
Vettel 'appreciates' apology from bonehead Verstappen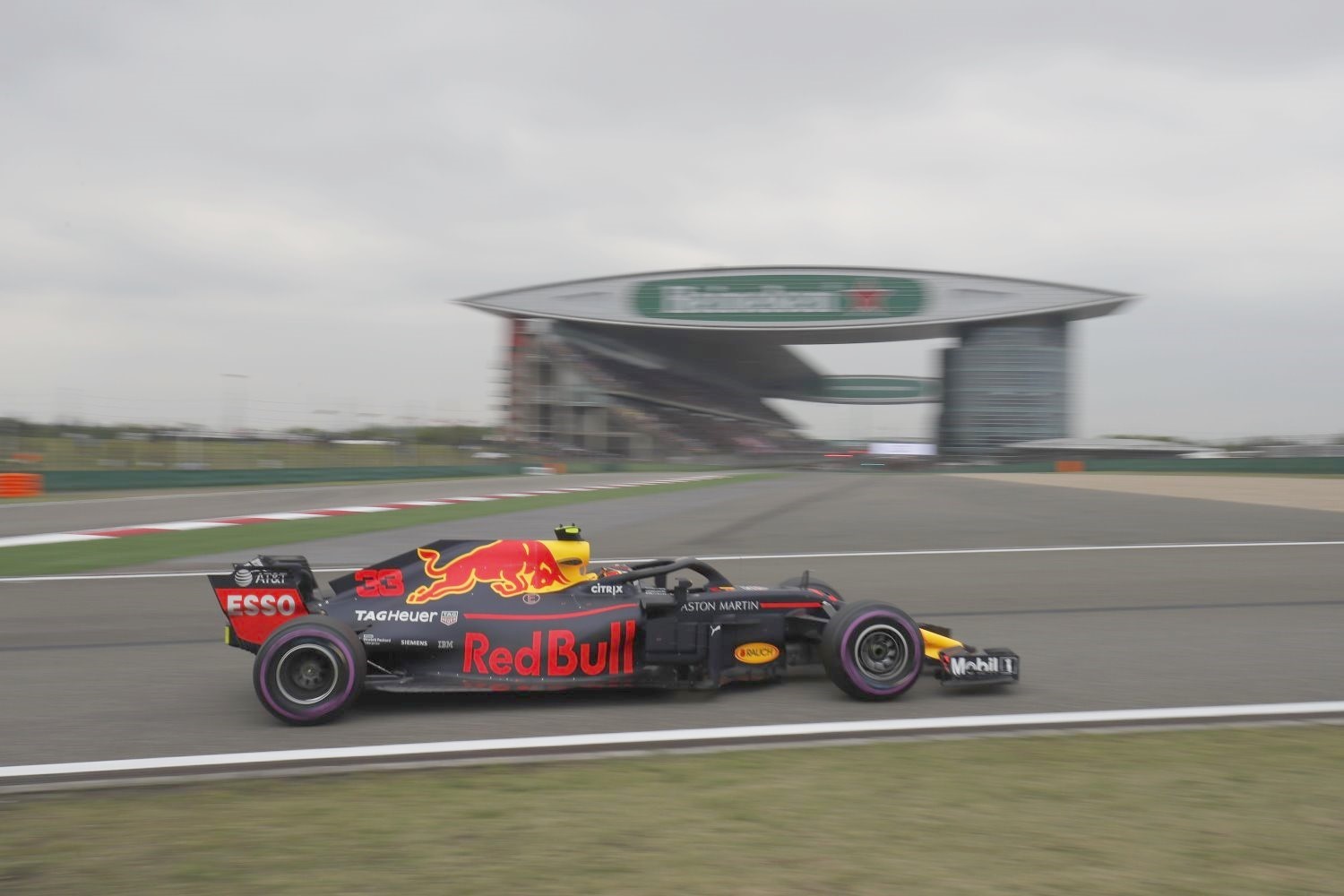 Verstappen is simply a bonehead. He was a bonehead at 18, a bonehead now at 20 and he'll probably still be a bonehead at 40
Sebastian Vettel has said he appreciated the fact that Max Verstappen was quick to apologise for their collision, but warned that his age is now no excuse.
Verstappen's aggressive driving style has once again been brought into question after he put both himself and Vettel into a spin and essentially ruled himself out of at least a podium finish.
The duo were spotted talking not long after the race and Vettel has revealed the contents of that discussion.
"He came up straight after. He realised that he did a mistake," said Vettel.
"I said to him 'look, the races are long and you threw your podium away'. He was lucky to continue, I was lucky to continue, but it was not necessary.
"I think he got it. He was quite composed and realised that he messed up.
"People were asking if it was a question of age, but it's not. He's done so many races.
"We had a bit of tailwind the whole race and after 41 laps you know that it's tricky to stop the car there. But it happens.
"I appreciate the fact that he came to me straight away. I told him that was the way to solve it, face to face and not through the media or blowing something up."