Latest F1 news in brief – Saturday
Charles Leclerc

Leclerc needs more time in F1 – Vasseur

Ferrari quit threat still on – Marchionne
F1 looking into pitstop safety
Stroll 'shocked' at depth of Williams crisis
Force India not on verge of bankruptcy – boss
Vettel is like a Vampire – Lauda
Mercedes blames 'tire issue' for lack of pace in China
Leclerc needs more time in F1 – Vasseur
(GMM) Frederic Vasseur says Charles Leclerc will take some time to get up to speed in F1.
In Bahrain, it was Marcus Ericsson who scored Sauber's breakthrough points of 2018, despite the fact that rookie Leclerc was earlier touted as the team's new superstar.
"I do not take such a categorical position," boss Vasseur said in China.
"'Yesterday Marcus was nowhere, now he's a superstar instead of Charles'. That's all wrong," said the Frenchman.
"We talked a lot during the offseason and Charles knew it would be difficult because F1 is different from F2," Vasseur added.
So while reigning Formula 2 champion Leclerc will get time to shine, Vasseur said he is happy with Swede Ericsson.
"We were criticized when we decided to keep working with Marcus, but he progressed," Vasseur said.
"He trained hard in the offseason, dropping many kilograms. But the point was not his weight, but the fact that he demonstrated his determination."
Ferrari quit threat still on – Marchionne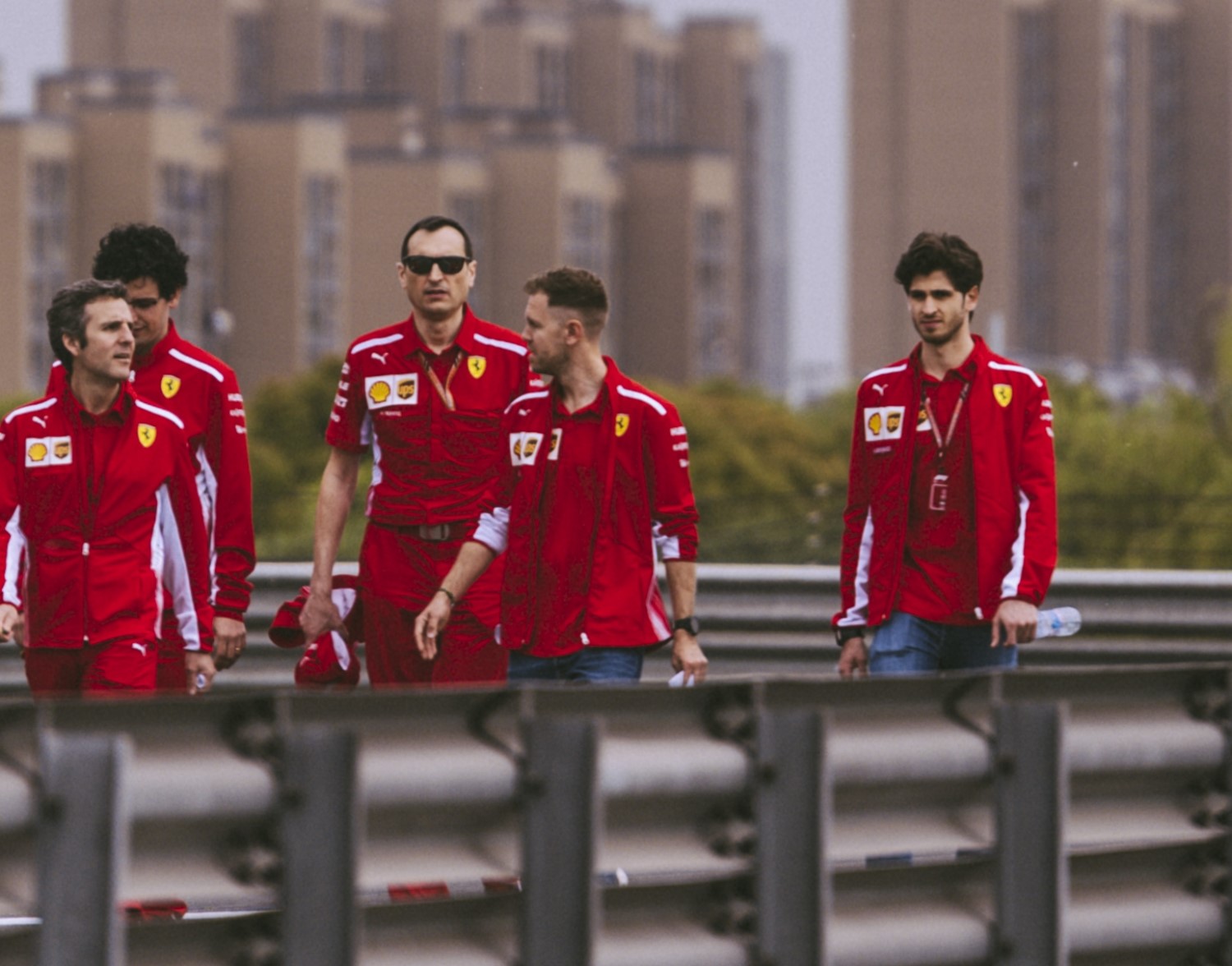 Would Ferrari walk out of F1? Doubt it. All posturing
(GMM) Sergio Marchionne has warned that Ferrari's F1 quit threat is still very much real.
In Bahrain, the Maranello team remained notably silent as Liberty Media revealed its blueprint for the regulations beyond 2020.
But president Marchionne has now said during a shareholders' meeting in Amsterdam: "If F1 becomes more spectacle than sport, if we go the direction of Nascar, then we leave."
Liberty's headline proposal for 2021 is a $150 budget cap, but also proposed are significant changes to the engine regulations.
"If there are any proposals that distort F1, I think Ferrari will pull out," Marchionne added. "We are working with Liberty Media to find acceptable solutions."
He indicated that fellow top team Mercedes also supports Ferrari's stance.
"Some people want a less technological approach, but we and Mercedes have the will to maintain a high standard," said the Italian-Canadian.
F1 looking into pitstop safety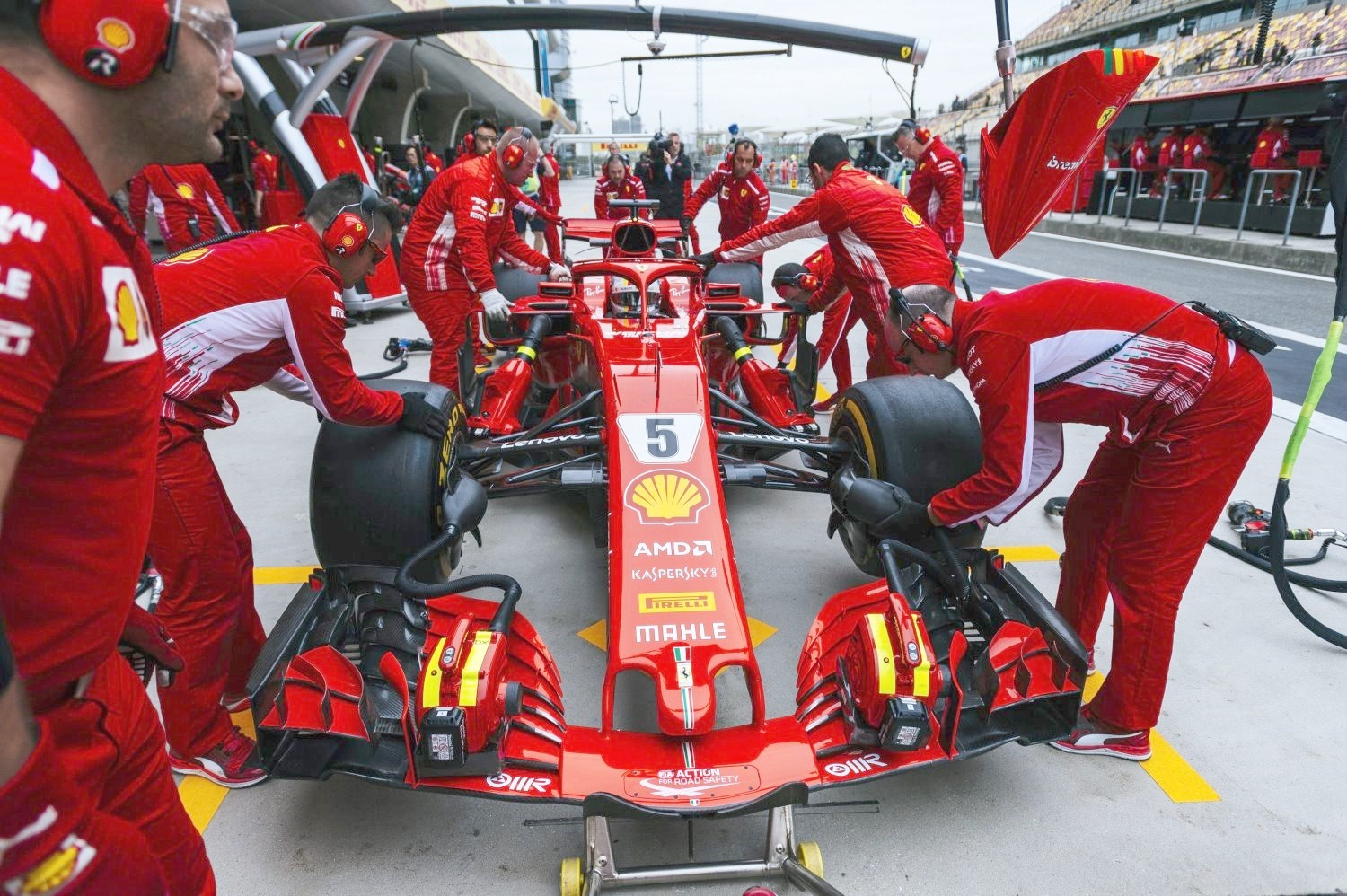 Ferrari pits
(GMM) 'Unsafe release' is a major buzzword in the paddock ahead of the Chinese grand prix.
In Australia, both Haas cars were released from pitstops with loose wheels.
Then in Bahrain, a Ferrari mechanic's leg was sickeningly snapped in an incident, and already in China, an incident has occurred during a practice pitstop involving Stoffel Vandoorne.
The FIA is investigating, but Haas driver Kevin Magnussen denied it is time for the governing body to impose a mandatory minimum 5 second pitstop time.
"No, it's not (time for that)," said the Dane.
"When you're striving for the maximum, you reach the limit and then maybe you have to go back a little," Magnussen explained.
"We're approaching the time when it's impossible to change the tires faster, but maybe it's time to stop looking for more fractions of a second and focus more on reliability and safety."
Renault technical boss Bob Bell said teams have been improving techniques and technology to speed up pitstops in past years.
"This year something has changed," he admitted, "although I think it's nothing more than evolutionary.
"But when you're gradually reducing the pitstop time, you can reach a certain limit when the situation gets out of control more often," said Bell.
Asked if F1 authorities should intervene, Bell admitted that the FIA and FOM will be looking into the matter.
"It might be argued that certain standards would be safer and also less expensive, so I have no doubt that FOM and the FIA are looking at it," he said.
Haas boss Gunther Steiner, though, agrees with Magnussen that intervention is not necessary.
"Of course you have to take a look when things get dangerous, but I don't think we need to change the rules," he said.
"Why would anyone even watch formula one anymore if everything is 100 per cent safe? We need that human element and the risk that mistakes can happen.
"If everything is controlled and executed by robots, fast pitstops would not be a problem anymore. But who would watch it?" Steiner added.
Kimi Raikkonen was the driver at the wheel when the Ferrari mechanic's leg was snapped, and he said in China: "Of course it would be safer if we had no pitstops at all.
"So whenever we do have them, something can go wrong," said the Finn.
Stroll 'shocked' at depth of Williams crisis
Lance Stroll
(GMM) Lance Stroll has admitted he is "shocked" about Williams' woeful performance in 2018.
After a bad start for the once-great British team in Australia and Bahrain, the Canadian driver has been dead last so far in China.
"I'm shocked. We are in reverse," Stroll said.
Asked what the problem is, the Canadian said Williams' 2018 car is simply not fast.
"We lose everywhere — the straights, the corners. We have not translated the strengths of the 2017 car to this one, and the weaknesses remain," he added.
"We took a new direction over the winter and adopted a new philosophy so we have a lot to learn."
Stroll said the team cannot give up.
"We know it's a long season," he is quoted by La Presse. "I think there are still 19 races to go and so we have to improve the car from one week to the next.
"We all believe in our approach which allows us to stay positive."
However, Stroll's teammate Sergey Sirotkin admitted what is widely suspected in the paddock — that Williams seems completely lost at present.
"We do not understand why this is happening," the Russian told Sport Express.
"It's a big surprise, because we did not get these figures until we were on the track. And we have not had a chance to find a solution," he added.
One analysis has shown that the Williams is the only car on the grid that is actually slower than last year's.
Sirotkin admitted: "The situation is a bit strange, because if you look at the numbers, we should be faster, not slower.
"We need new parts and some adjustments for a big step, a really serious step, and I am trying to do everything that depends on me in terms of driving. But otherwise we do not have so many options," Sirotkin said.
Force India not on verge of bankruptcy – boss
Bob Fernley
(GMM) Bob Fernley has denied that Force India is on the brink of bankruptcy.
What is clear is that after finishing fourth overall in both 2016 and 2017, the small Silverstone based team is now outpaced by other midfield runners.
But deputy boss Fernley told Finnish broadcaster C More that reports the new car is fundamentally flawed are wrong.
"If you compare our times with Australia and Bahrain last year, then we are actually significantly faster," he said.
"Between eighth and 15th places there is a difference of maybe two tenths, so the competition is incredibly tight," Fernley added.
Fernley also denied reports that Force India is on the brink of financial paralysis.
The report said the team needed an advance in its official F1 income within weeks just to survive.
But Fernley smiled: "We've apparently been on the verge of bankruptcy every month for ten years but we're still here, and we're still going well."
Vettel is like a Vampire – Lauda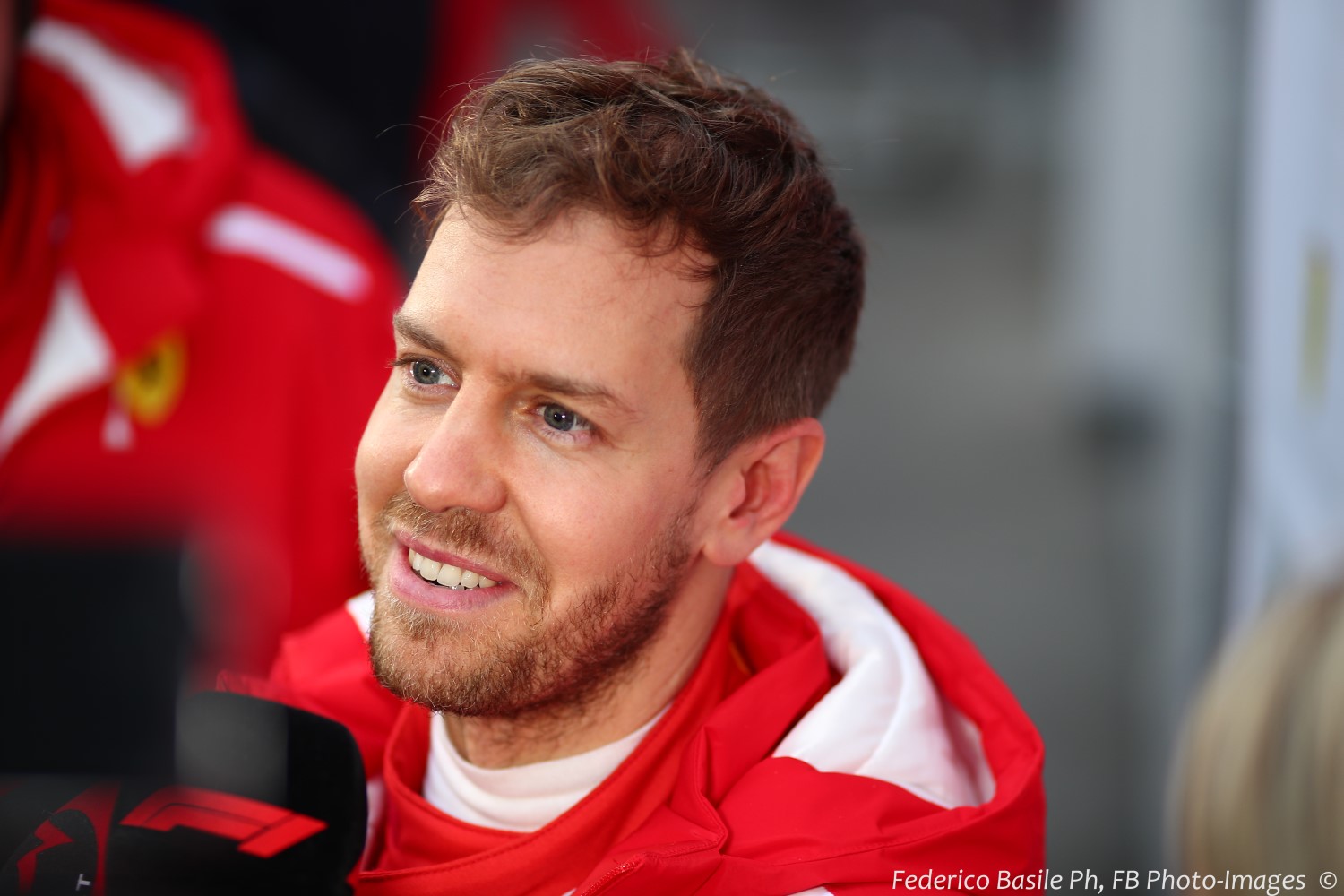 Vettel hard to beat once he licks blood
(GMM) F1 legend Niki Lauda admits that Kimi Raikkonen is looking strong so far in 2018.
That is despite the fact that it is his Ferrari teammate Sebastian Vettel, who is leading the world championship from Lewis Hamilton, who won the opening two races.
"We are seeing the best Vettel ever," the German's first F1 team boss Gerhard Berger told Auto Bild.
"He's like a vampire. Once he licks blood and sees victory, he does everything to get it."
Berger said Vettel therefore has a great chance of becoming world champion for the fifth time this year.
But Lauda, the Mercedes team chairman, thinks the other Ferrari driver also has a chance.
"We'll have to watch what Ferrari does," he told Finland's Turun Sanomat.
"Sebastian Vettel won twice but Kimi has been faster," Lauda added [2018: Vettel 2 poles and Raikkonen 0. How is Raikkonen faster Niki?].
Meanwhile, although Raikkonen wished the injured Ferrari mechanic well via Instagram in the past few days, the Finn did not want to comment further in China.
"It doesn't matter to anyone who I've been in contact with," Raikkonen insisted.
Mercedes blames 'tire issue' for lack of pace in China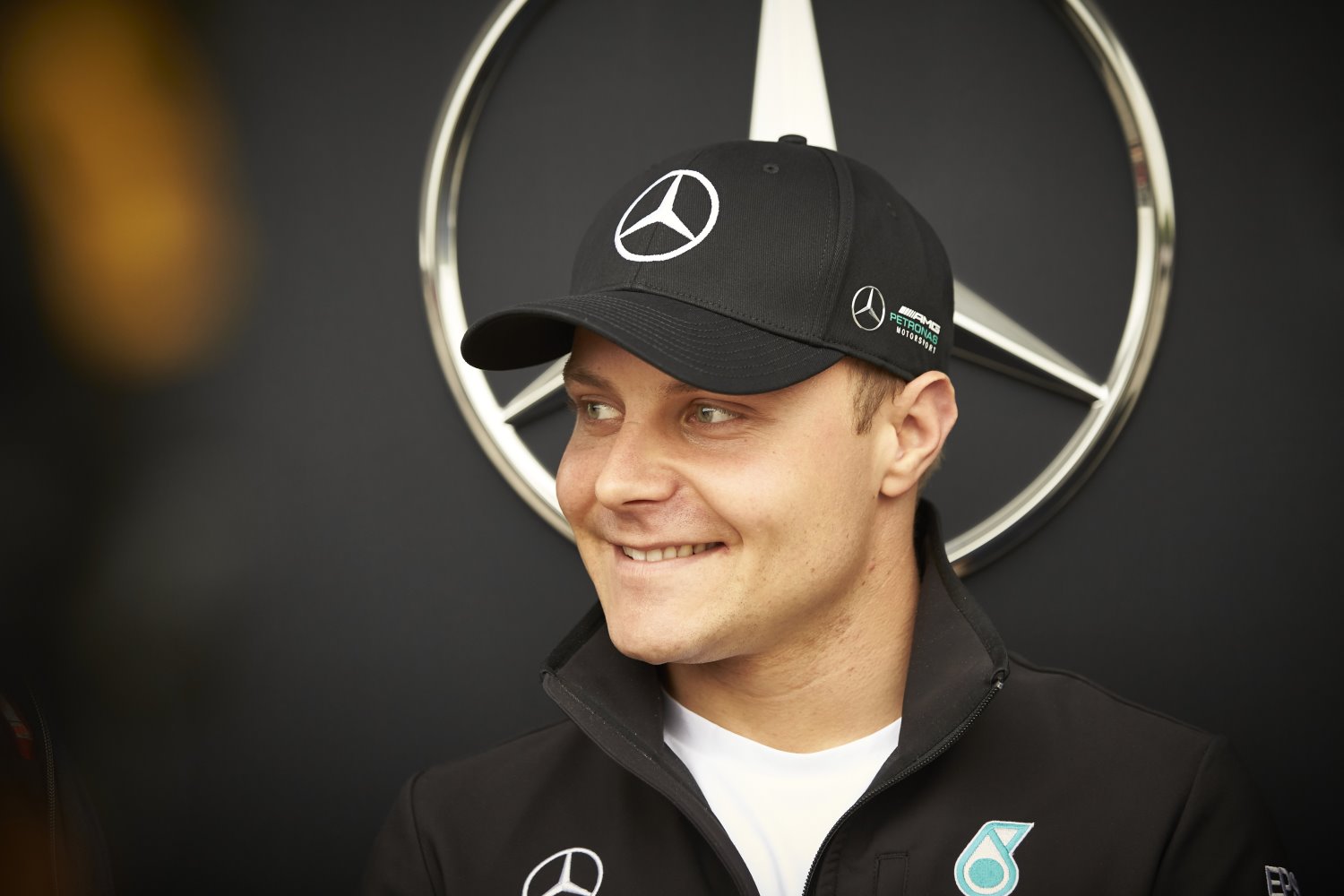 Bottas faster than Hamilton again
Mercedes has blamed difficulties in managing Formula 1 tire temperatures for being beaten to the front row by Ferrari in Chinese Grand Prix qualifying.
Sebastian Vettel and Kimi Raikkonen comfortably locked out the top two positions on the grid with strong form throughout the session in Shanghai – with Mercedes duo Valtteri Bottas and Lewis Hamilton more than half a second slower.
Speaking after the session, Mercedes boss Toto Wolff reckoned his team's struggles were similar to the trouble it had managing tire temperatures in qualifying for the previous race in Bahrain.
"We're lacking grip, and you can fall out of the window by the tires getting too hot, or by the tires being too cold," Wolff told Sky Sports F1.
"The two extremes like we had in Bahrain. I think this is what happened. I think it's a tire issue."
Wolff said Mercedes would also have to investigate why Ferrari was so strong on a track Mercedes is usually dominant at, given the gap has grown since Bahrain.
"They've been really strong all day, already in the morning," Wolff said.
"Qualifying performance, they put one on top. It's really… we have something to think about.
"Tomorrow it's expected to be much warmer, so I hope that we've done the right thing setup-wise and we have better pace in the race than Ferrari."