ESPN F1 coverage superior to NBCSN – no commercials, better commentary (3rd Update)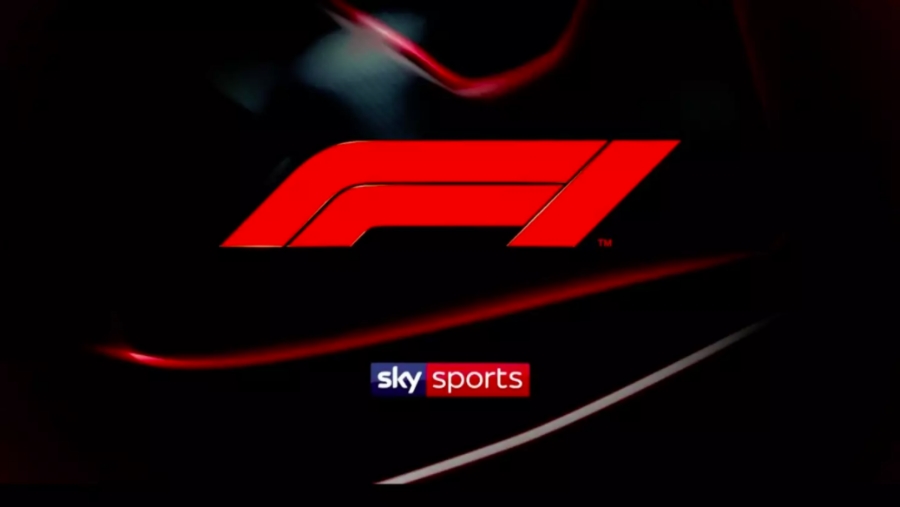 The Sky Sports feed via ESPN was a brilliant move and this time there were no technical issues.
UPDATE ESPN intends to keep its coverage of F1 races commercial free for the duration of the '18 season, ESPN Exec VP/Programming & Scheduling Burke Magnus revealed to THE DAILY today. ESPN switched to the format for Sunday morning's Bahrain GP, the second race of the season, after an outcry during the opener from Australia over issues cutting in and out of break while using a Sky Sports feed, which led to an out-of-sync feel. Magnus said that he worked arduously over the last two weeks to arrange the new format, which is highly unusual for auto racing broadcasts on U.S. TV and took a host of approvals, among other arrangements.
ESPN, which is not paying a rights fee to F1 for the programming and is relying on a Sky Sports feed, arranged for its presenting sponsor of F1 this year — car care product Mothers' Polish — to be the advertiser during the race by showing its logo periodically in the upper right hand corner of the screen. ESPN also extended coverage after the race to fit in other advertisers. Adam Stern/SBD
A reader writes, Dear AR1.com, No Commercials all year. Thank you ESPN and good riddance NBCSN. The Sky feed is great and the no commercials even greater. There is a God. Can we get IndyCar back on ABC and ESPN please? John Mumber
04/10/18 An ESPN spokesperson has confirmed with AutoRacing1.com that the plan for the entire year of their F1 broadcasts is zero commercials. F1 fans will be ecstatic to hear this news.
04/09/18 After a disastrous return to covering Formula 1 for the American audience, ESPN improved their product greatly the second time out at the Bahrain Grand Prix.
The American audience has been often elusive for Formula 1 to grab and attract to watch races around the globe. NBC Sports made significant inroads with these fans during their time with F1 rights over the last handful of years. However, much of that work was destroyed by a disastrous shift to ESPN to start 2018. The worldwide leader bounced back by Bahrain, making major adjustments to their coverage style for the better.
Perhaps the biggest issue for American fans was the commercial breaks throughout the opening Australian Grand Prix. By simulcasting Sky Sports F1, the challenge of inserting commercial breaks became even greater for those in Bristol, Connecticut, as there were few to no natural gaps to place them in. How did ESPN rectify this issue by Bahrain? Simply by eliminating the commercials, a move that would be universally applauded on social media.
The technical issues that the worldwide leader in sports had to battle during the opening weekend were gone as well. There was no incorrect advertising of start times, no missing feeds of pre-race coverage, and plenty of on-track action that led to an exciting race. Even at the end, when many likely feared that ESPN would cut off the post-race festivities early at the top of the hour, they remained with F1 through the end of the podium interviews.
Now that ESPN has dug themselves out of the hole created with their horrendous coverage of the Australian Grand Prix, the network must continue with their latest adjustments. If any executives at the worldwide leader believe that they could simply eliminate commercials from one Grand Prix race and return to "business as usual" in Shanghai, they are sadly mistaken. American F1 fans will likely expect what they saw in Bahrain to be repeated for the rest of the 2018 season, including the marquee races being shown on ABC. While this will likely impact ESPN's bottom line to an extent, it is worth noting that the network did not pay a rights fee for race coverage.
Of course, if ESPN were to decide to invest further in Formula 1, they could still create their own broadcast team. It would help them create more natural places for commercial breaks, something many there will be likely trying to find, and allow for commentary that could be more catered to the American audience. Not to take anything away from the outstanding commentary team for Sky Sports, but their analysis is understandably suited for a British audience, and not one in the United States. Alex Herbst/Fansided
04/08/18 A reader writes, Dear AR1.com, ESPN's Sky Sports feed was perfect this week. We saw the entire race with zero commercials. It was fantastic. And 4 announcers live at track each race. Good riddance NBCSN. Hello ESPN and Sky Sports! Mordichai Rosen, Los Angeles.
Dear Mordicahi, Indeed and we do not have to hear the shill raise his voice 20 octaves every time he would say "The Haas American F1 Team." The Haas team is anything but American. Mark C.