Latest F1 news in brief – Tuesday
Verstappen makes so many dumb moves the F1 paddock wonders whether he has the mental capacity to be a champion

Hamilton questions Verstappen's maturity

Hulkenberg questions Verstappen crash explanation
Ferrari can win 2018 title – Briatore
Russia pressing ahead with 'grid girls' plan
Gasly admits Bahrain could help F1 career
Post-race penalties issued to Sergio Perez, Brendon Hartley
Williams in crisis with the worst F1 car on the grid
Failed F1 Team Manor Racing Launching New Venture
Hamilton questions Verstappen's maturity
(GMM) World champion Lewis Hamilton has questioned Max Verstappen's maturity.
A controversy broke out after the Bahrain grand prix, where Hamilton called his Dutch rival a "d——d" following a clash.
But Sebastian Vettel leapt to the defense of Hamilton's "human" reaction, and even Verstappen agreed.
"At the moment he said that, he was still full of adrenaline," Verstappen, 20, told Het Laaste Nieuws. "He'd just got out of the car. So it happens."
But Verstappen's boss Christian Horner had gone a step further, saying that racing incidents are exactly what fans want to see.
"It's interesting to hear that from Christian because they've got a car that should be getting good results," Hamilton said.
"And I don't know if they're inexperienced or not totally mature decisions, but they (Red Bull) are not getting the results they should."
Hamilton added: "I think to myself if Fernando was in that car he would have finished a decent race and got points for Red Bull."
But former Minardi driver Christijan Albers sides with Horner, saying that when drivers race, they will often clash.
"In my view Verstappen was past Hamilton, so he is allowed to determine his line. Only Hamilton showed 'I am not afraid, I do not give up' and then it happens.
"Who knows, perhaps Verstappen will think again next time he's with Hamilton," Albers told Algemeen Dagblad newspaper.
Hulkenberg questions Verstappen crash explanation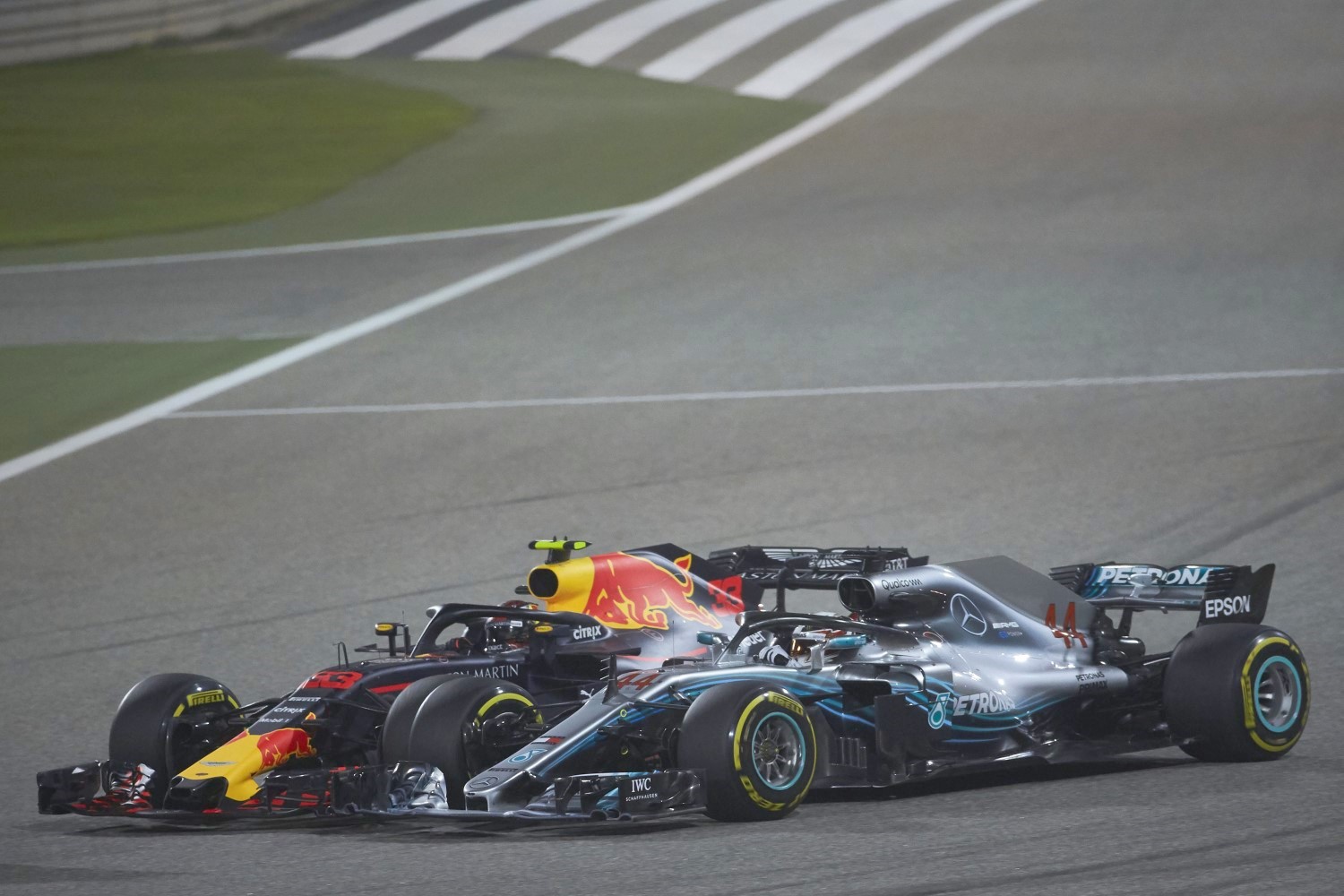 Verstappen hits Hamilton
(GMM) Heads are still being scratched, several days after Max Verstappen explained away his qualifying crash in Bahrain.
The Dutchman says his Red Bull-Renault package suddenly delivered him an extra 150hp from the engine, throwing him into a barrier.
But another Renault-powered driver says that story makes little sense.
"First I'd like to ask where the 150hp comes from," Nico Hulkenberg told Speed Week.
"Does he have a party mode, too?
"I've never experienced anything like this. I'll say it like this: it seems strange to me," the works Renault driver added.
And two Dutch racing drivers agree that Verstappen's explanation was "unusual".
"It is highly unusual, but possible," Jan Lammers told Algemeen Dagblad newspaper.
Former Minardi driver Christijan Albers added: "Verstappen is not the type to make up a story that is not right. Then he makes himself out to be crazy.
"I myself have also experienced strange things in a car. Remember, it's all electronics — there's no cable attached to the throttle," he said.
Ferrari can win 2018 title – Briatore
Ferrari's title hopes all come down to whether Ferrari can out-engineer this man, Mercedes Chief Engineer Aldo Costa. It's doubtful, but a miracle could happen
(GMM) Ferrari really can win the 2018 world championship.
That is the view of former Renault boss Flavio Briatore, after Sebastian Vettel won the opening two races of the season in Australia and Bahrain.
"This Ferrari is better than the last," he told Italian Rai radio.
"I would say that it is on par with the Mercedes and we will finally see a good championship with two teams having a 50 per cent chance to win the races," Briatore added.
That is despite the fact that, in Australia, Mercedes seemed to have clearly the faster car even though Vettel ultimately won.
"Australia is not typical," Briatore explained. "Bahrain is more indicative and there, Ferrari did a great race.
"They changed strategy at the right time and Vettel drove in an incredible way at the end with his tires like that."
However, Briatore thinks Vettel was lucky that it was Valtteri Bottas chasing him in Bahrain rather than Lewis Hamilton.
"Had Hamilton been behind in Bottas' place it would have been different but still Ferrari is very competitive. Now it will be down to development," he said.
Former Ferrari driver Jean Alesi agrees that the Maranello team might now be ready for the title.
"I was there and I saw so much professionalism," he told RMC, referring to the Bahrain grand prix. "Before when they won a race there was great euphoria, but in Sakhir I noticed a lot of concentration."
Russia pressing ahead with 'grid girls' plan
Except for some snowflake, everyone loved the Grid Girls
(GMM) The promoter of the Russian grand prix says he is determined to find a way around F1's new 'grid girl' ban.
Monaco has already announced that, notwithstanding Liberty Media's ban, "beautiful women" will be on the grid next month — albeit not to hold the driver boards.
And a similar approach is being taken by Russian organisers, who have misgivings about replacing 'grid girls' with 'grid kids'
"We do not want to give up girls — they are wonderful," said promoter Sergei Vorobiev.
"We foresee that when children are close to cars, this is fraught with difficulties relating to security and image.
"But if we find the right approach and how to make the children's participation justified, we will of course do it," he added.
"At the same time we are developing creative approaches that will allow the girls to remain next to the cars," revealed Vorobiev.
"It could be athletes, it could be representatives of the world of Russian art, but my task is to have our girls still going on the starting grid," he said.
Another opponent of the grid girls ban is ousted former F1 supremo Bernie Ecclestone, who met with Vorobiev in Bahrain last weekend.
"We are still friends and we talked very well, sharing our memories of various good projects of the past," said the Russian official.
Gasly admits Bahrain could help F1 career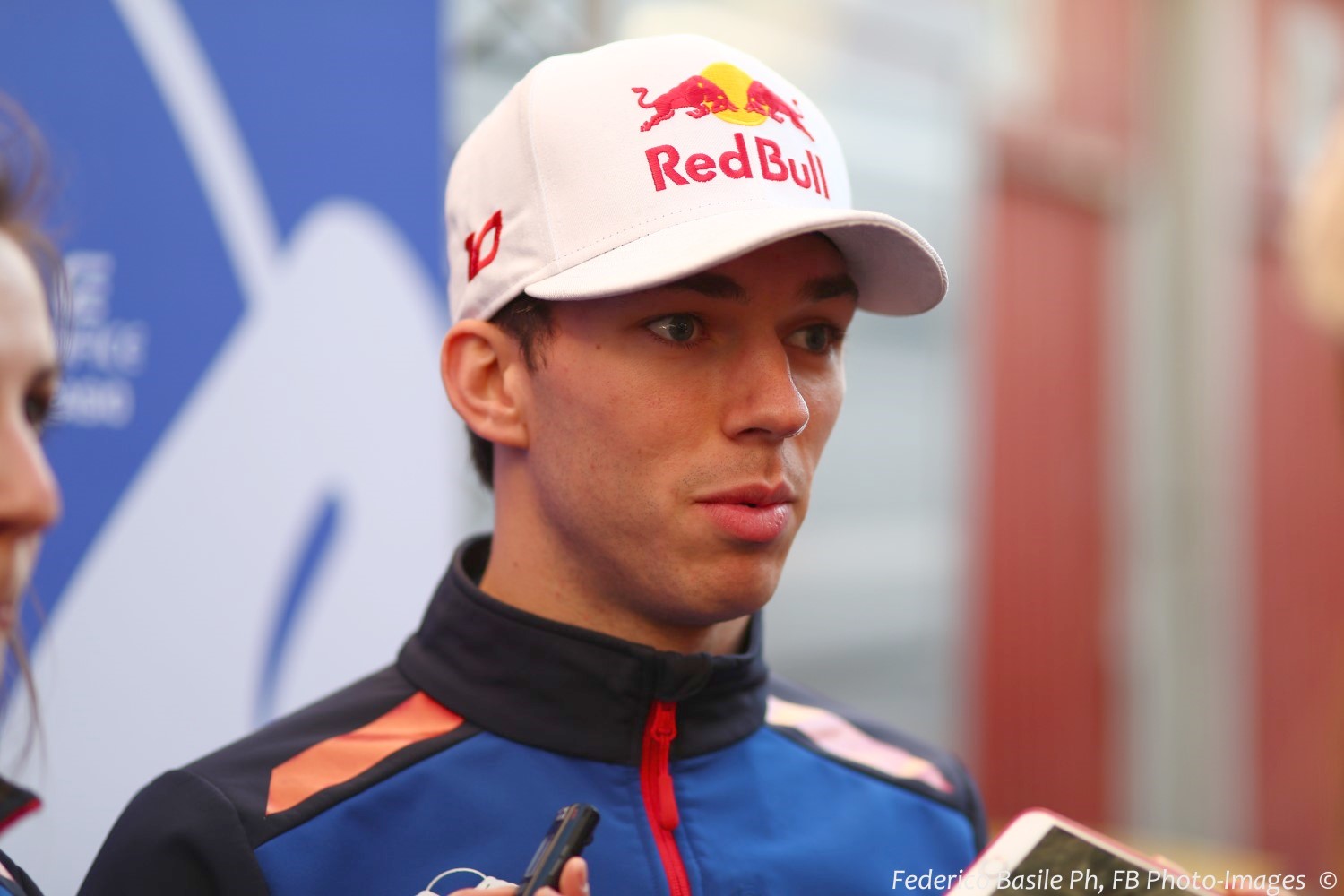 The Honda engine is improving and Pierre Gasly is showing his meddle
(GMM) Pierre Gasly has admitted his weekend in Bahrain will not have hurt his quest for a top seat in formula one.
Toro Rosso's rookie Frenchman stunned the F1 world by qualifying sixth and finishing fourth — Honda's best result since its return to the sport over three years ago.
And Gasly, 22, had already been linked with a potential move to Red Bull next year to replace Daniel Ricciardo.
When asked if Bahrain gives that quest a boost, he answered: "I don't want to think about it now, but a little later I'll analyze everything."
Gasly's path to F1 was not straightforward.
He won the GP2 title in 2016 but Red Bull's Dr Helmut Marko sent him instead to Japan's Super Formula, ruling that he was not ready for F1.
"My way here was not easy, but in the end I was always in the top three in all the junior series I did," said Gasly.
"Now I'm with very experienced and talented drivers and I cannot make a mistake.
"It was a very important experience to stand on the grid next to Daniel Ricardo and Valtteri Bottas. They've been in F1 a long time and it's my seventh grand prix. I have a lot to learn but Bahrain helped me a lot," he added.
As for what Red Bull supremo Marko told him after Bahrain, Gasly answered: "He said I did a great race, but I knew that already!
"The smile on Helmut's face was really great to see."
But for now, Gasly is an important part of Toro Rosso and Honda, the Japanese carmaker that is rebuilding after the McLaren nightmare.
"Honda has made great progress, but it's difficult to compare them to other manufacturers," he said. "I don't want to mention numbers, but it's obvious that they made a big step forward."
Toro Rosso team boss Franz Tost added: "We didn't expect fourth place in the second race. But we were always told by Honda that we can expect a good result within the first ten races."
Post-race penalties issued to Sergio Perez, Brendon Hartley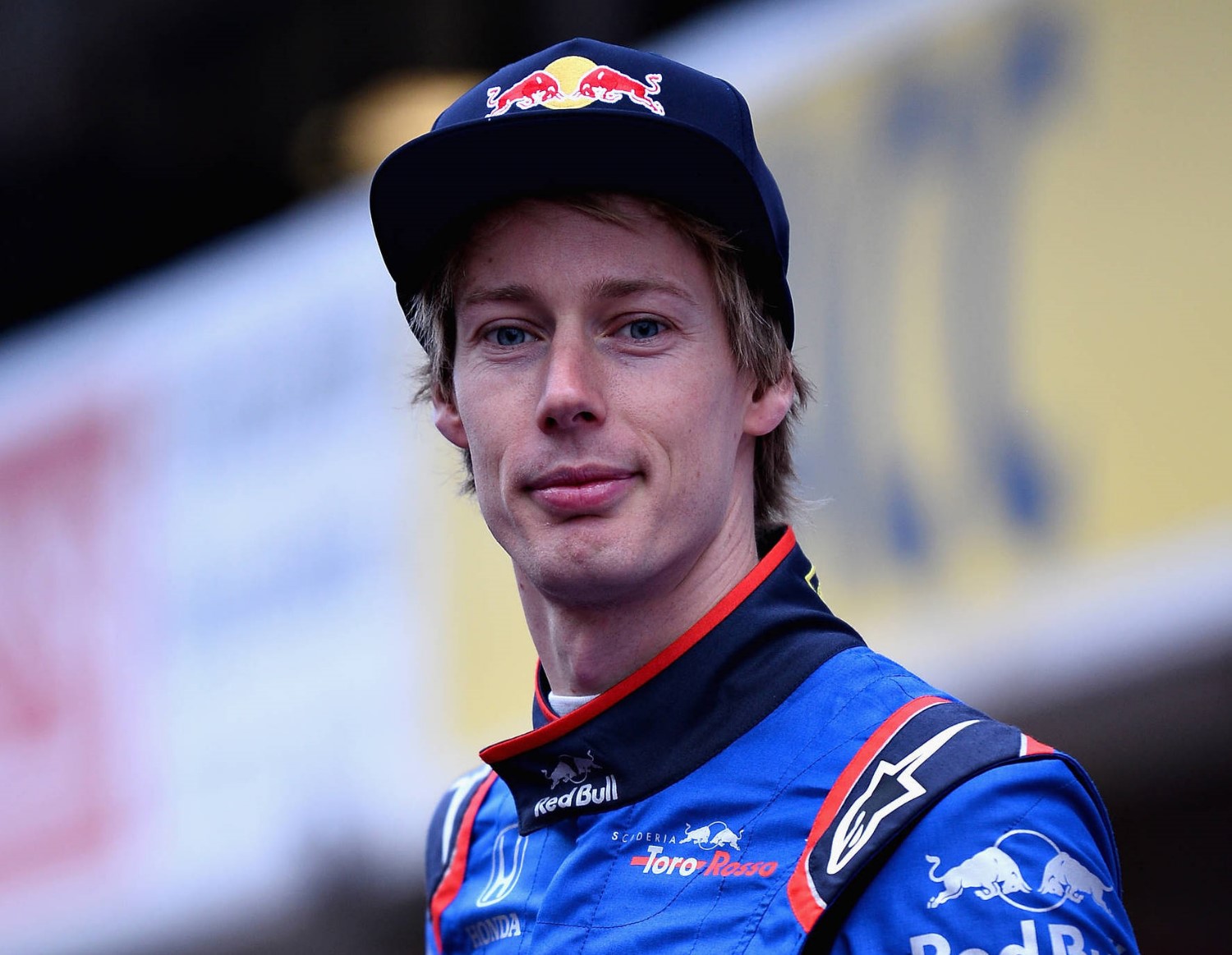 Hartley, above and Perez, below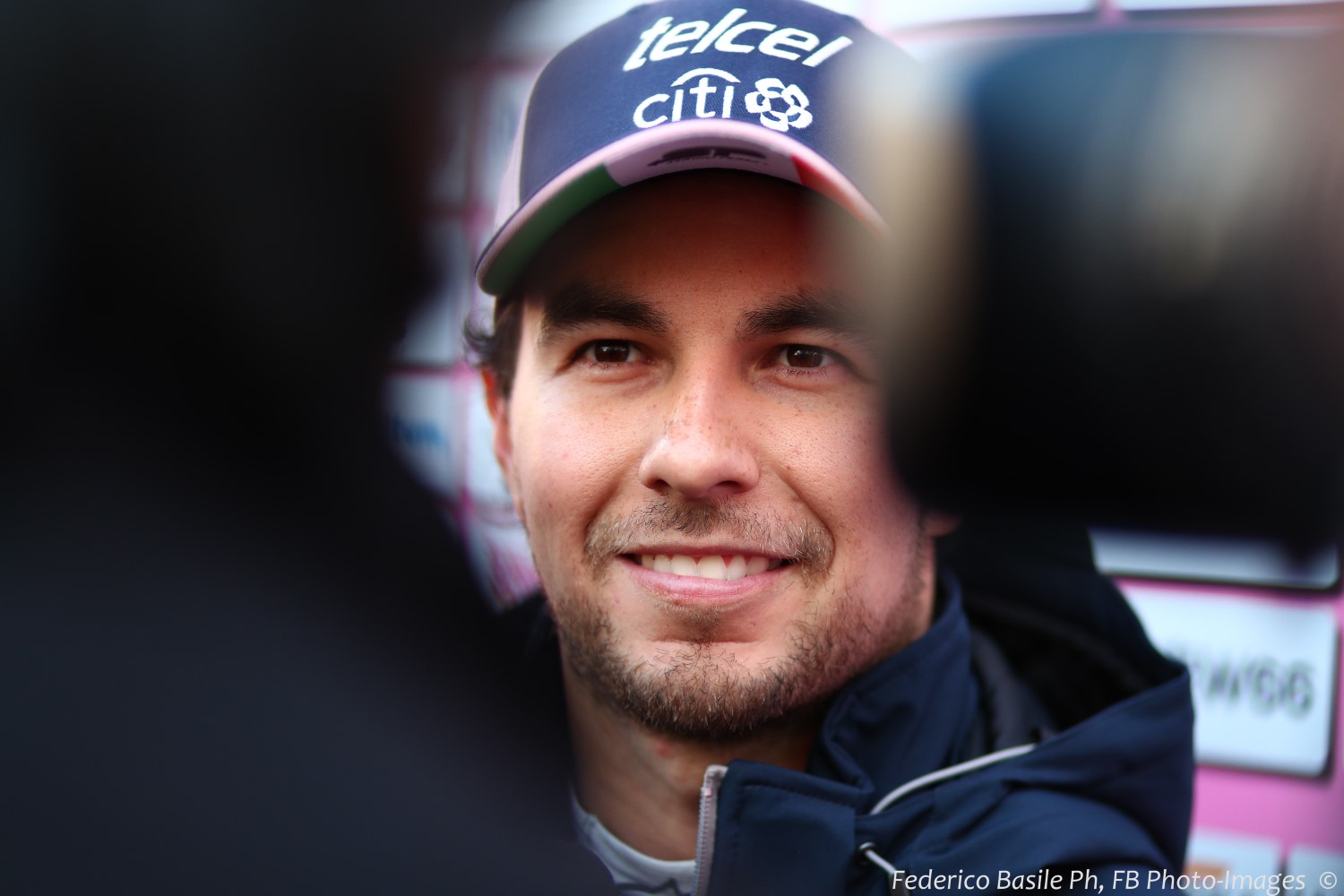 Following the conclusion of the Gulf Air Bahrain Grand Prix, which was the second race of the 32-race 2018 Formula 1 season that was held at Bahrain International Circuit in Sakhir, Bahrain, Sahara Force India's Sergio Perez and Scuderia Toro Rosso's Brendon Hartley were both penalized.
The 28-year-old Perez and the 28-year-old Hartley were both given 30-second time penalties for not following the correct procedure on the formation lap prior to the start of the 57-lap race around the 15-turn, 5.412-kilometer (3.363-mile) circuit.
Here is what the stewards' official statement in regard to these penalties, according to Motorsport.com.
"Car 11 (Perez) overtook car 28 (Hartley) before Turn 1 and then during the remainder of the formation lap made no noticeable effort to allow car 28 to regain his position. The driver of car 11 also admitted the driver of car 28 was not unduly delayed when leaving the grid to start the formation lap.
"In this case the stewards decided to not award penalty points as the penalty is the
sufficient. Car 28 was overtaken by car 11 during the formation lap, failed to re-establish his position before the first safety car line and then did not enter the pits as required under Article 38.3."
Here is what Formula 1 race director Charlie Whiting had to say about the matter, according to Motorsport.com.
"I haven't heard what Perez and Hartley have had to say yet, but Hartley didn't actually know what he had to do. On the one hand, yes, Perez did overtake, but that's fairly normal because not all cars leave the grid in the order of the grid.
"The rule is written primarily for cars last away from the grid, but he can make his way back through the field, as long as he's got back to his original position – like [Daniil] Kvyat in Canada last year. As long as he's done that, he can start from the grid. If not, he has to start from the pits. Hartley didn't [start from the pits], but he [also]didn't actually try and get back [into position]. This is the slightly odd thing."
Perez finished the race in 12th place, but his 30-second penalty dropped him to 16th. Hartley finished the race in 13th, but his 30-second penalty dropped him to 17th. Charles Leclerc, Romain Grosjean, Lance Stroll and Sergey Sirotkin moved up to 12th, 13th, 14th and 15th place from 14th, 15th, 16th and 17th place, respectively.
Williams in crisis with the worst F1 car on the grid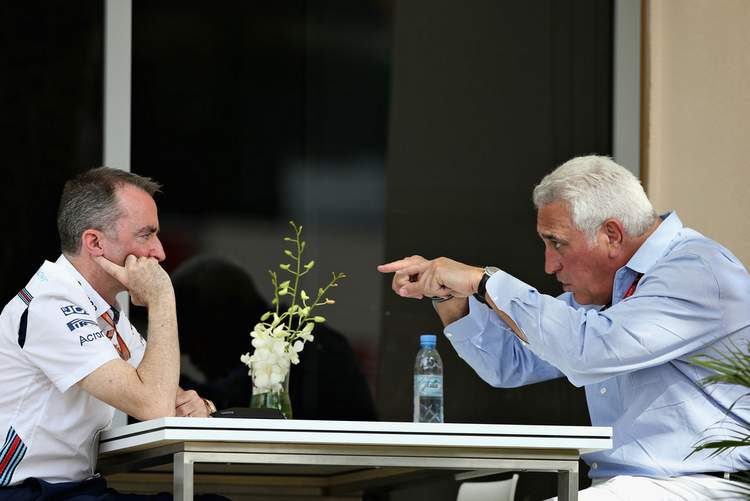 Billionaire Lawrence Stroll, who paid big money to buy his son an F1 ride, reads the riot act to clueless Paddy Lowe, pointing at him and likely saying, I paid millions to steal you from Mercedes thinking you were the one who made the Mercedes fast (of course it is Aldo Costa). Pointing again, Stroll likely roars, you had better fix this or you are fired.
Williams are enduring what could become the worst period in their illustrious history, with a new car that is simply not good enough for their two young drivers who were never on the pace during the.
The of Paddy Lowe at Williams a couple of years ago heralded a new era for the longtime under-performing outfit. Head-hunted from Mercedes Lowe was going to raise the technical game at Grove.
Afterall they have Mercedes power units that have dominated the sport, which by their own admission is the and power that the works team have, thus the 2 or 2.5 seconds deficit to the pacesetters must be down to severely flawed design.
For this they hired highly rated ex-Ferrari designer Dirk de Beer, his arrival invariably triggered great expectations for this year's FW41, the first fruit of the work of the Lowe led tech team. But what they have delivered for their drivers is the slowest car on the 2018 grid.
It is well known that Lance Stroll's billionaire father has pumped in a substantial amount of money into the team for the privilege of his son to be on the Formula 1 grid with them. Stroll senior and Lowe were seen in animated conversation in the Bahrain paddock.
In the other garage Sergey Sirotkin and his minders, who of $15-million to the team, will no doubt not be happy with what they are paying for at the moment.
The inexperienced pair were back of the pack all weekend long, in the race they were the last of the finishers, Stroll crossing the line in 16th with Sirotkin in his slipstream, the pair about 2o seconds behind the next best Haas of Romain Grosjean in 14th and almost two laps behind the leaders.
A day earlier Stroll qualified last, 2.5 seconds down on the pole-winning time, his teammate Sirotkin was a tenth faster in 18th.
After Stroll was visibly despondent when he told reporters, "It has been a really hard weekend. It was disappointing for the team with both cars out in Q1 and it was not ideal."
"A lot of things are wrong. The balance isn't there, the grip is not high enough and we need more speed, so we need everything to go quicker."
After the weekend in Australia, Stroll declared the car to drive and doubted that he would be able to perform with the car. Bahrain has now confirmed the nightmare to be real.
His teammate Sirotkin said, "The pace was OK but we cannot follow other cars. It's something we definitely need to improve. It's a big problem on the first lap as it's impossible to fight people without damaging the front tire."
Lowe is aware that a crisis is either happening or looming for the Grove outfit, "There's a lot of things to understand. We've got to go away and work very hard on that. At least we have more data now."
"Something's gone wrong since Melbourne. Even there we weren't in great shape – but nothing like today. We'll see what we can learn in the next few days before we arrived in China.
"There's nothing obvious – we've done all the obvious things. If we knew the answer we wouldn't be in this situation right now. We're just not looking quick," admitted Lowe.
Reserve driver Robert Kubica gave more insight when he told ORF , "Our pace is simply not good enough. We could already see that we had problems during testing in Barcelona. Lance did a good job in Melbourne, but the problems have remained since then." grandprix247
Lowe says Williams need to band together and "work intelligently and diligently" to solve their current pace problem.
"It was not a great end to a very tough weekend for the team. We didn't have the pace to compete with any other cars except ourselves," said Lowe.
"We have clearly got to go away and look deeply into what has affected our pace, even relative to where we were in Melbourne just two weeks ago.
"We'll see what we can do in the short time available between now and China next week.
"This is a time to stick together as a team and work intelligently and diligently on the problems we face."
Failed F1 Team Manor Racing Launching New Venture
Stephen Fitzpatrick
Manor Racing, the failed Formula 1 team "bankrolled" by the multi-millionaire boss of Ovo Energy, is "launching a new venture offering driver experience days," according to Emily Gosden of the LONDON TIMES.
Stephen Fitzpatrick "pulled the plug on Manor Racing early last year" after the team finished too low in the '16 championship to secure adequate funding for the '17 season.
Just Racing Services, the operating company which designed and developed the team's car and employed most of Manor Racing's staff, filed for administration in Jan. '17.
Accounts filed by its sister company, Manor Grand Prix Racing, which held the rights to compete in F1 and is not in administration, show it "slumped" to a £28.5M loss in the 18 months to June '17 after "ploughing" £53.7M into "trying to develop a competitive race car." LONDON TIMES