Anheuser-Busch lands naming rights to Texas Restart Bar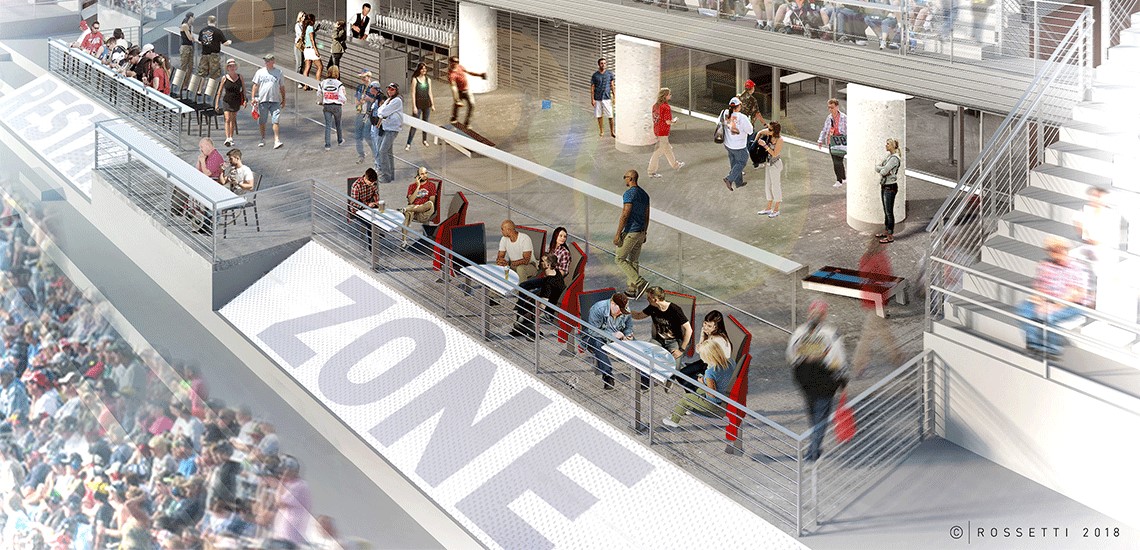 Restart Bar
Beer brewing giant Anheuser-Busch has signed a multi-year partnership with Texas Motor Speedway for the naming rights of the Restart Bar, the venue's latest fan amenity that will debut at this weekend's O'Reilly Auto Parts 500 NASCAR doubleheader weekend.
The deal was announced Friday during a special media sneak preview of the Busch Restart Bar featuring 2014 Monster Energy NASCAR Cup Series champion Kevin Harvick, driver of the No. 4 Busch Beer Ford for Stewart-Haas Racing; Texas Motor Speedway President Eddie Gossage and Anheuser-Busch Senior Manager of Experiential Marketing Doug Mraw.
The Busch Restart Bar will provide guests with an exclusive experience and one of the best views in motorsports. Located approximately 26 rows above the Restart Zone at the start of the dogleg section on the frontstretch of Texas Motor Speedway's 1.5-mile oval, this is the area where the field picks up speed to take the green flag for the start of the race as well as following each of the caution periods.
Fans will have the option to enjoy the race day from both spacious outdoor and indoor seating, combining the close proximity to the on-track action with a suite-style experience. The Busch Restart Bar will feature outdoor seating at half-round tables, barstools and fixed seats as well as at bars backed by high-definition television monitors. There will be room to socialize and areas for games and other activities.
Guests also will have access to a climate-controlled indoor area to share conversation, enjoy food and beverage service, and follow the race action on high-definition televisions located throughout the area.
"After returning to NASCAR in 2016, we have continued to evolve our presence around the sport and make investments in the racing platform," said Chelsea Phillips, VP of Value Brands at Anheuser-Busch. "NASCAR is a passion point for Busch drinkers, and we're always looking for new ways to engage fans with unique experiences at track. Our new Busch Restart Bar at Texas Motor Speedway will do just that, allowing fans to enjoy even more crisp, cold Busch beer on race day."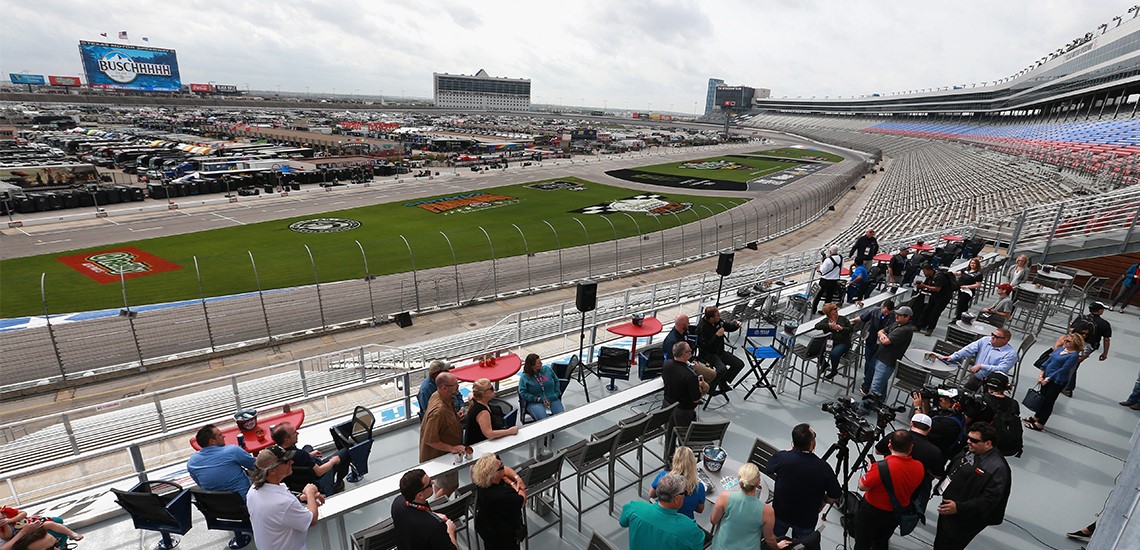 Great view
Admission to the Busch Restart Bar will include access to an all-inclusive food and beverage menu offering, a premium chair-back seat that sits above the Busch Restart Bar with every other row being removed to provide more spacious seating. There also will be room for in-seat, waiter service.
The Busch Restart Bar will debut with the NASCAR Xfinity Series My Bariatric Solutions 300 on Saturday, followed by the Monster Energy NASCAR Cup Series O'Reilly Auto Parts 500 on Sunday. Admission to the Busch Restart Bar is $150 for the My Bariatric Solutions 300 and $200 for the O'Reilly Auto Parts 500. The Busch Restart Bar is sold out for Sunday's race.
The Busch Restart Bar also will be open for the Rattlesnake 400 NASCAR Camping World Truck Series race Friday, June 8; DXC Technology 600 Verizon IndyCar Series race Saturday, June 9; JAG Metals 350 Camping World Truck Series race Friday, Nov. 2; O'Reilly Auto Parts 300 Xfinity Series race Saturday, Nov. 3, and AAA Texas 500 Monster Energy NASCAR Cup Series race Sunday, Nov. 4.
Anheuser-Busch, a long-time NASCAR partner and sponsor that currently is aligned with Harvick, will receive significant Busch branding in addition to featuring its beer brands. Busch will enjoy signage throughout the Restart Bar and on the concourse level as well as a prominent presence in the FanZone. The track wall below the bar will incorporate the Busch brand and be known as the Busch Restart Zone.
For more information or tickets for the Busch Restart Bar, please visit www.texasmotorspeedway.com or call the speedway ticket office at 817.215,8500. Texas Motor Speedway