Latest F1 news in brief – Monday
Williams stole Paddy Lowe from Mercedes thinking he was the secret to their speed not realizing behind the scenes Aldo Costa is their secret weapon

Williams car 'simply not good enough' – Kubica

'New era' for Honda is coming – Tost
Brown denies McLaren juniors promised F1 debut
Grid girl comeback comment 'a joke' – Hamilton
Horner defends Hamilton 'd******d' slur
Williams car 'simply not good enough' – Kubica
(GMM) The true extent of Williams' 2018 troubles are becoming ever clearer.
In Melbourne, it looked likely that the once-great British team's new car has not been born well.
And in Bahrain, it was a Williams that was dead last not only in qualifying, but also the race.
Arguably struggling the most is rookie Sergey Sirotkin, but his teammate Lance Stroll has also been implicated in what some experts say is the worst driver lineup in F1.
"We need to see how the season unfolds, but I think any newcomer should be given some time," said deputy boss Claire Williams.
Defending the team's young and inexperienced and yet highly sponsored drivers, she added: "We believe that it's important to support young talents."
But fingers are being pointed back at Williams even from the driver camp. Billionaire Lawrence Stroll, Lance's father and financial backer, was spotted in a tense conversation with Williams boss Paddy Lowe in Bahrain.
Lance Stroll said: "The car balance is not right, we lack grip and also the pace leaves something to be desired. Everything has to get better."
Some see the talented and experienced reserve driver Robert Kubica as somewhat of a potential savior for Williams.
But the Pole told Austrian television ORF in Bahrain: "Our pace is simply not good enough.
"We could already see that we had problems during the Barcelona tests. Lance did a good job in Melbourne, but the problems have remained the same. Luckily we know what we need to work on."
'New era' for Honda is coming – Tost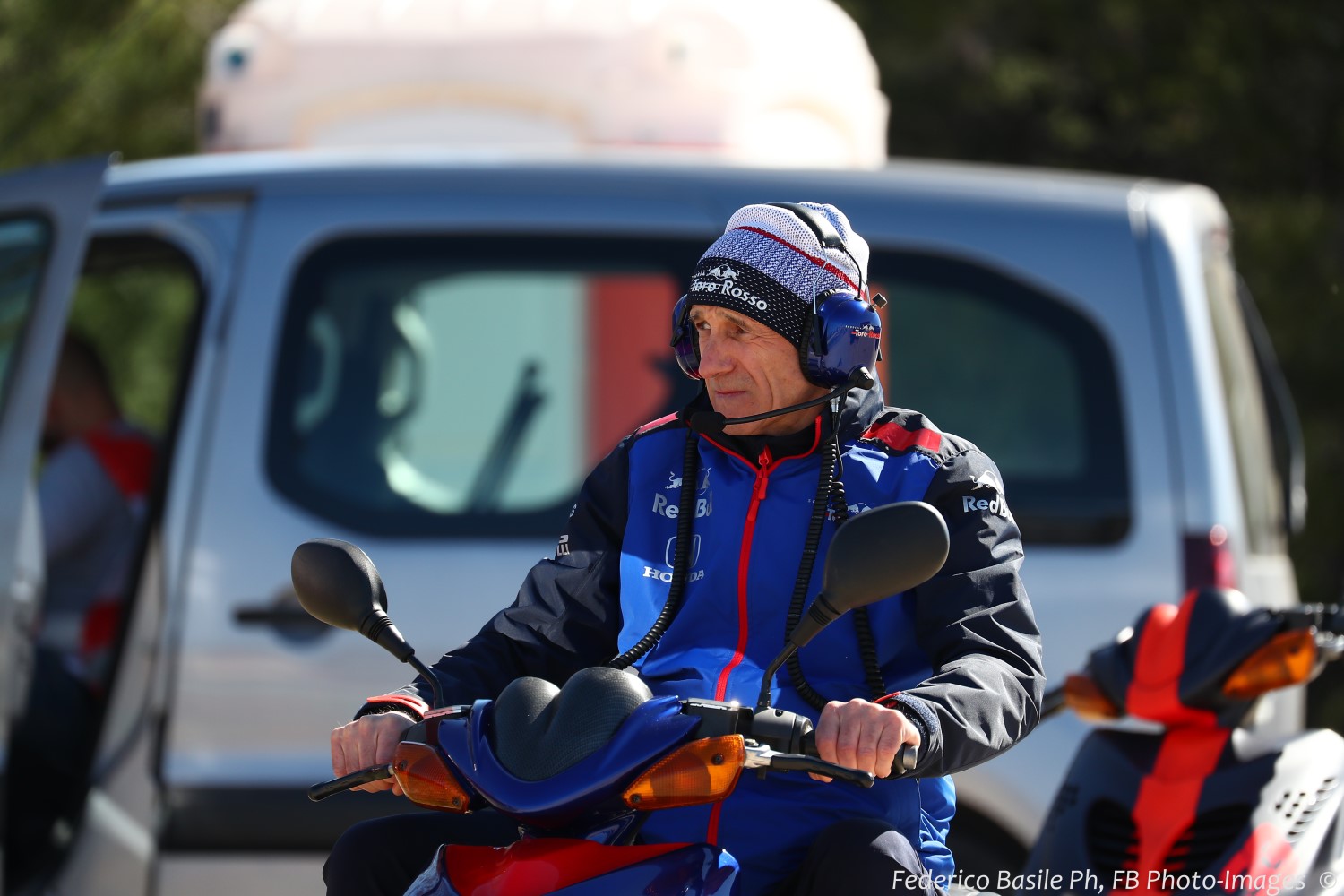 Franz Tost
(GMM) A "new era" in F1 involving Honda and Red Bull could be dawning.
That is the prediction of Franz Tost, the boss at Toro Rosso.
In Bahrain, Pierre Gasly stunned F1 by driving his newly Honda-powered car to the best result of the Japanese manufacturer's return to formula one.
It comes just two races after McLaren-Honda's bitter split, and as the British team now continues to struggle despite switching to Renault power.
McLaren is putting a brave face on the situation.
When asked about Gasly's fourth place in Bahrain, McLaren driver Stoffel Vandoorne said: "They (Honda) did their job well and took a big step forward.
"Now it's up to us to catch them."
Fernando Alonso, on the other hand, answered "No" when asked if McLaren might be starting to regret its decision to dump Honda.
But Red Bull is looking ahead to an exciting future.
The team looks likely to drop Renault at the end of 2018 and join its fellow Red Bull-owned Toro Rosso team in using Honda engines.
"Congratulations to Toro Rosso and Honda," said team boss Christian Horner. "After Melbourne, it's nice to see that they're actually fast and reliable."
As for whether Toro Rosso will lose its status as the sole Honda-powered team in 2019, boss Franz Tost answered: "That depends on Red Bull.
"We have nothing to do with their decision."
But now, the next 'dream' might not be another fourth place, but a podium.
"I don't dare to dream," said Tost. "But I hope that for Toro Rosso, Honda and Red Bull, a new successful era is coming."
Brown denies McLaren juniors promised F1 debut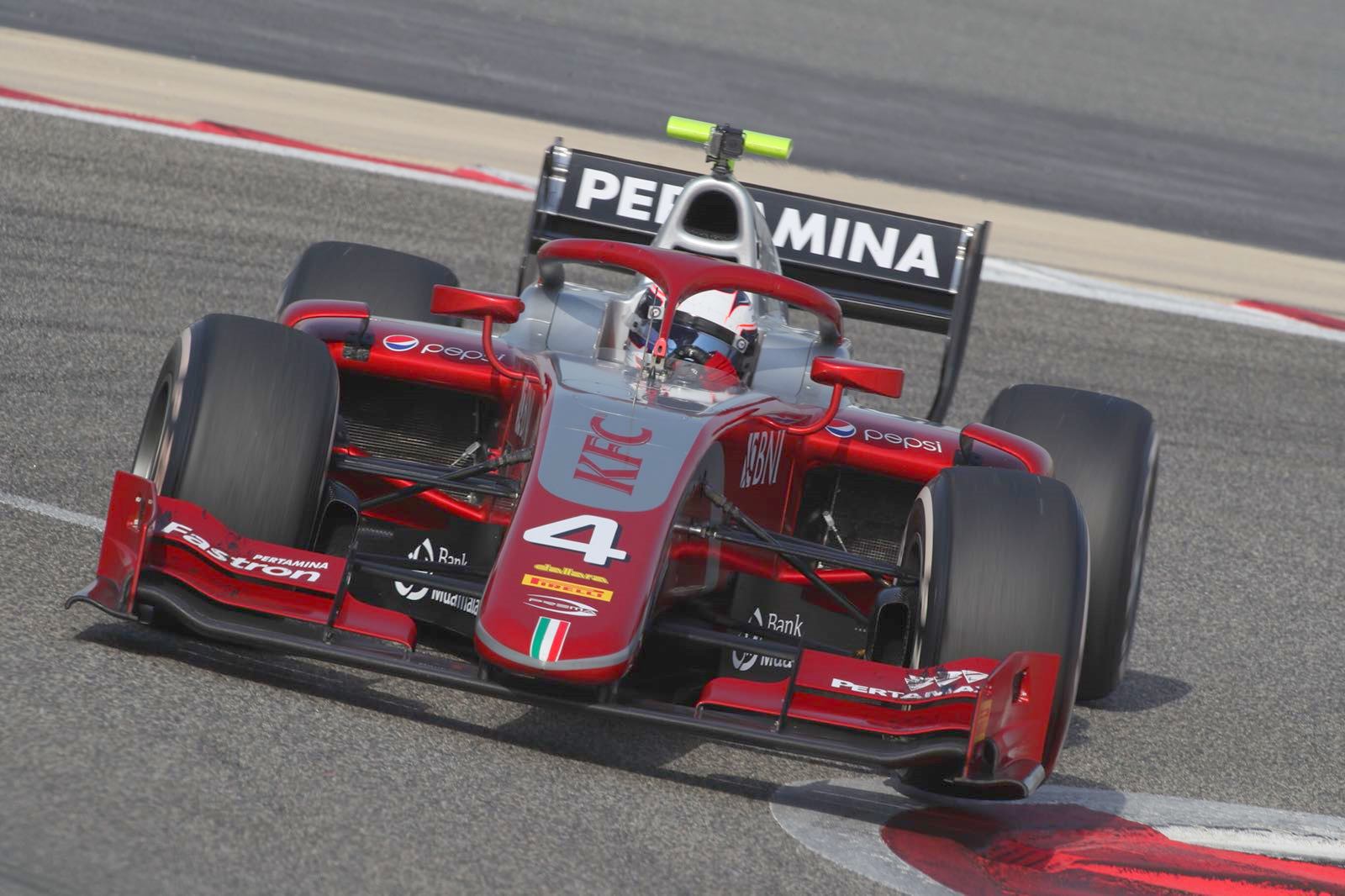 Nyck de Vries
(GMM) A McLaren junior driver has backtracked after saying Zak Brown has promised him he will move into F1 next year if he wins the Formula 2 title.
Nyck de Vries had told a Dutch publication that the promise is "spelled out in black and white" in his contract, "and that's what Zak told me".
"The same conditions apply to Norris," Dutchman de Vries added.
But McLaren executive Brown denies it.
"That is not an accurate reflection of the conversation," he said in Bahrain. "But Nyck's a very good driver and McLaren will always look to put the two best drivers that it can in the car.
"No one has any promises from McLaren verbally or contractually as to who is going to be in our car in 2019," Brown insisted.
And suddenly, 23-year-old de Vries is not willing to talk about the topic at all.
"Unfortunately I can't," he said in Bahrain. "You shouldn't ask anything else about it because I cannot answer."
Grid girl comeback comment 'a joke' – Hamilton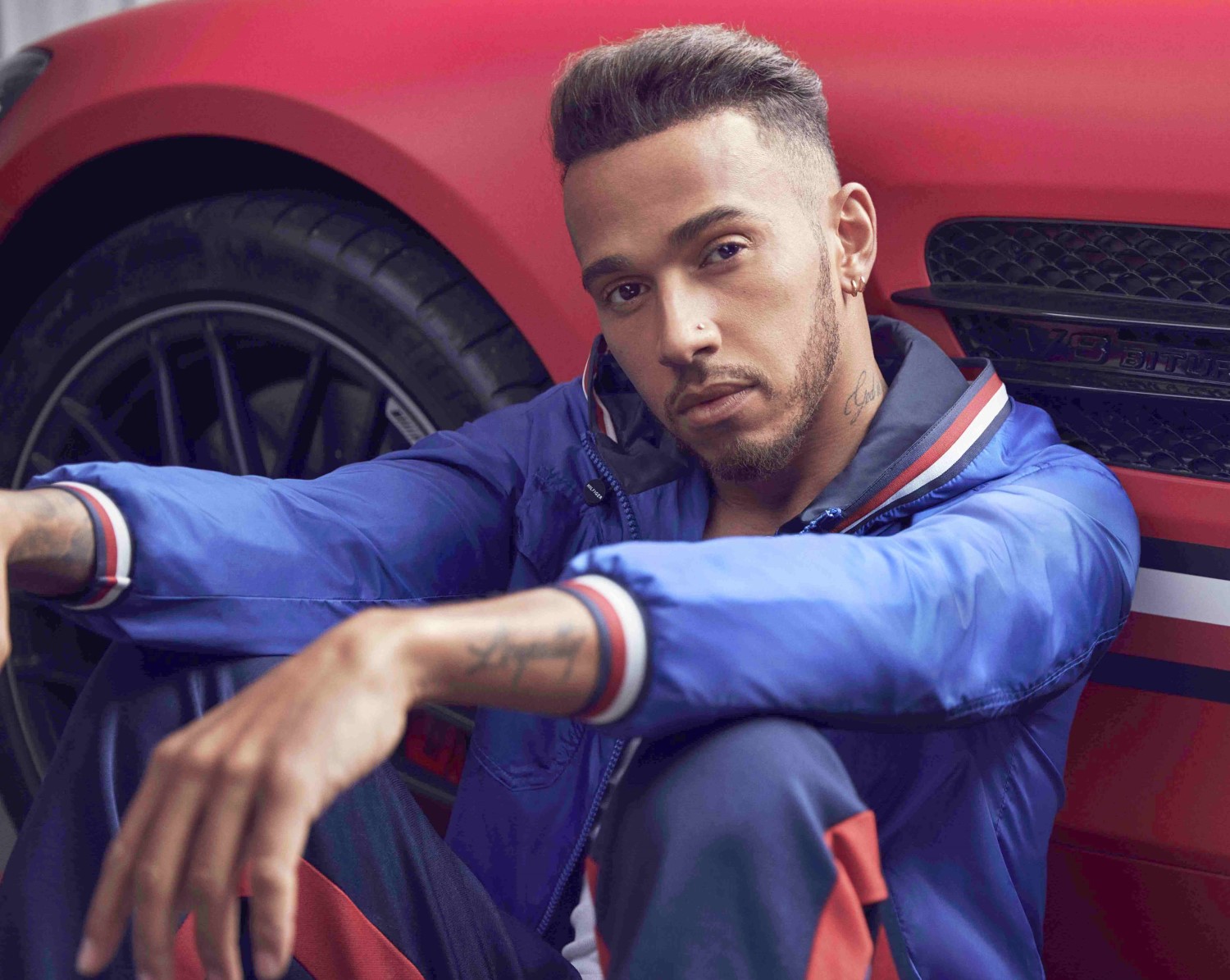 Lewis Hamilton
(GMM) Lewis Hamilton has backtracked after enthusiastically hailing the return of F1 'grid girls'.
Despite new F1 owner Liberty Media having banned 'grid girls' for 2018, organisers of the grands prix in Monaco and Russia indicated they would bring beautiful women back to the sport this year.
Hamilton responded by adding the caption 'Thank you Jesus' to an Instagram post about the news.
But the post stirred up a controversy and the Mercedes driver deleted it.
And according to AFP news agency, he said in Bahrain: "It was just a joke.
"I saw this publication about beautiful girls coming back and said 'Thank you Jesus'. But honestly it doesn't interest me," Hamilton added.
Horner defends Hamilton 'd******d' slur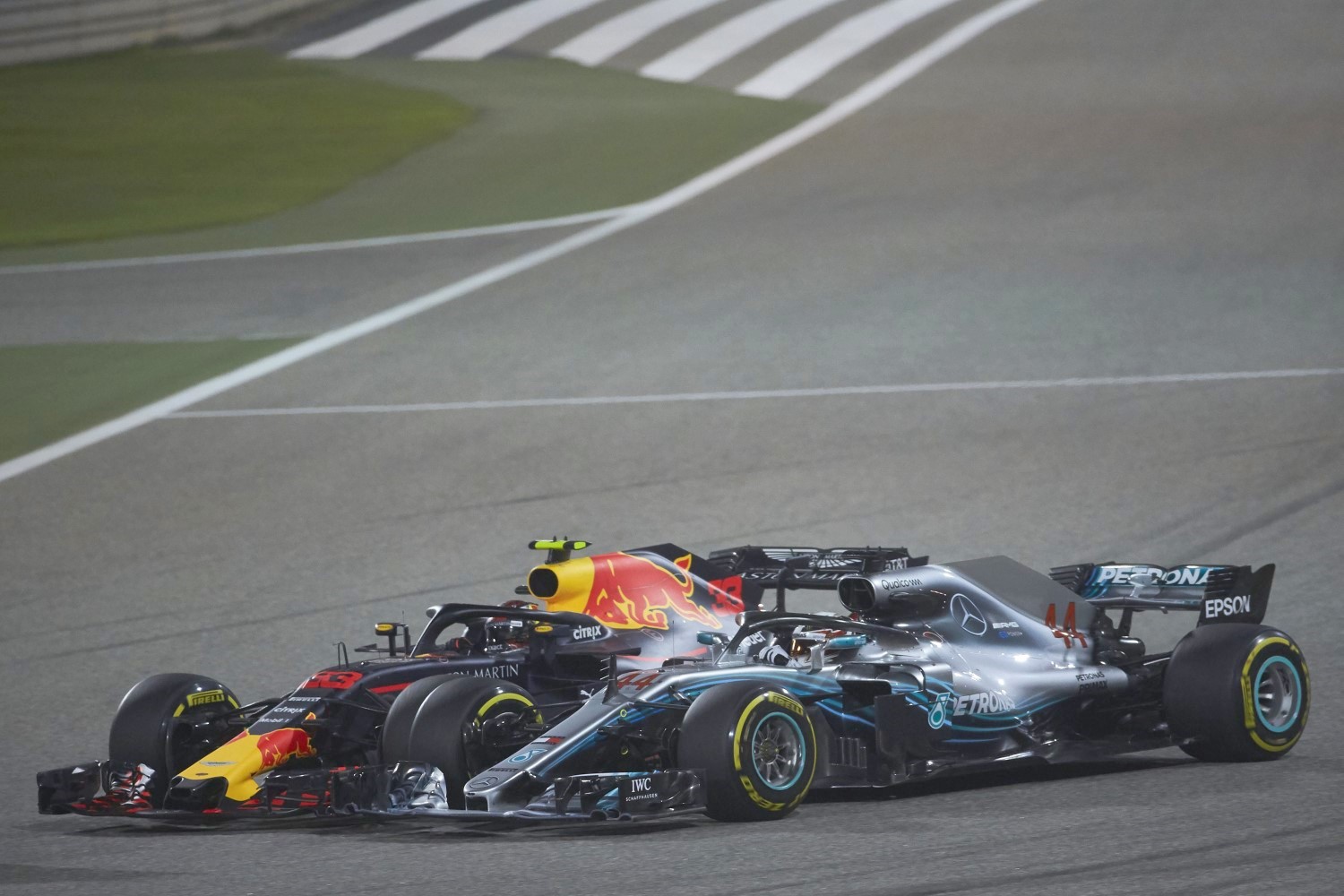 Verstappen hits Hamilton, takes himself out
(GMM) Sebastian Vettel and Christian Horner on Sunday defended Lewis Hamilton after the Bahrain grand prix.
Following a clash with Max Verstappen, world champion Hamilton called the Dutch driver a "d******d".
"It's a human reaction," said race winner and championship leader Vettel, intervening as a reporter asked Hamilton about the crude insult.
"I feel it's all a bit blown up and artificial if we have these sh*t questions, trying to make a story out of nothing. I think we should cut it right there," said the Ferrari driver.
And interestingly, even though it was his driver under verbal attack by Hamilton, Red Bull boss Horner also defended Hamilton.
"The fight was tough. Max is an aggressive racer, Lewis is an aggressive racer. People turn on the TV to see how their fight turns out," he said.
At present, the fight is going well for German Vettel. Not since 1982 has a driver not won the championship after winning the opening two races of a season.
But Vettel dismissed the significance of that statistic, and Toto Wolff agreed that Mercedes and Red Bull are very much still in the hunt.
"The pendulum will swing from team to team depending on the race track," he said in Bahrain.
Finally, French racing driver Adrien Tambay defended Kimi Raikkonen, after many accused the Finn of not taking a badly broken leg sustained in a pitstop incident by one of his mechanics seriously enough.
"It was certainly not Kimi's fault," Tambay told RMC. "He simply followed the instructions of the lollipop."