Double leg fracture for Ferrari mechanic, Ferrari fined (2nd Update)
UPDATE
The Ferrari mechanic who was hit by Kimi Raikkonen's car during a pit stop at the Bahrain Grand Prix is recovering in hospital after successful surgery on a broken leg.
Francesco Cigarini posted a picture on Instagram account from his hospital bed with the caption: "Surgery OK. I have to thank all the people worried for me. Nothing else, just a big thanks. Hugs!"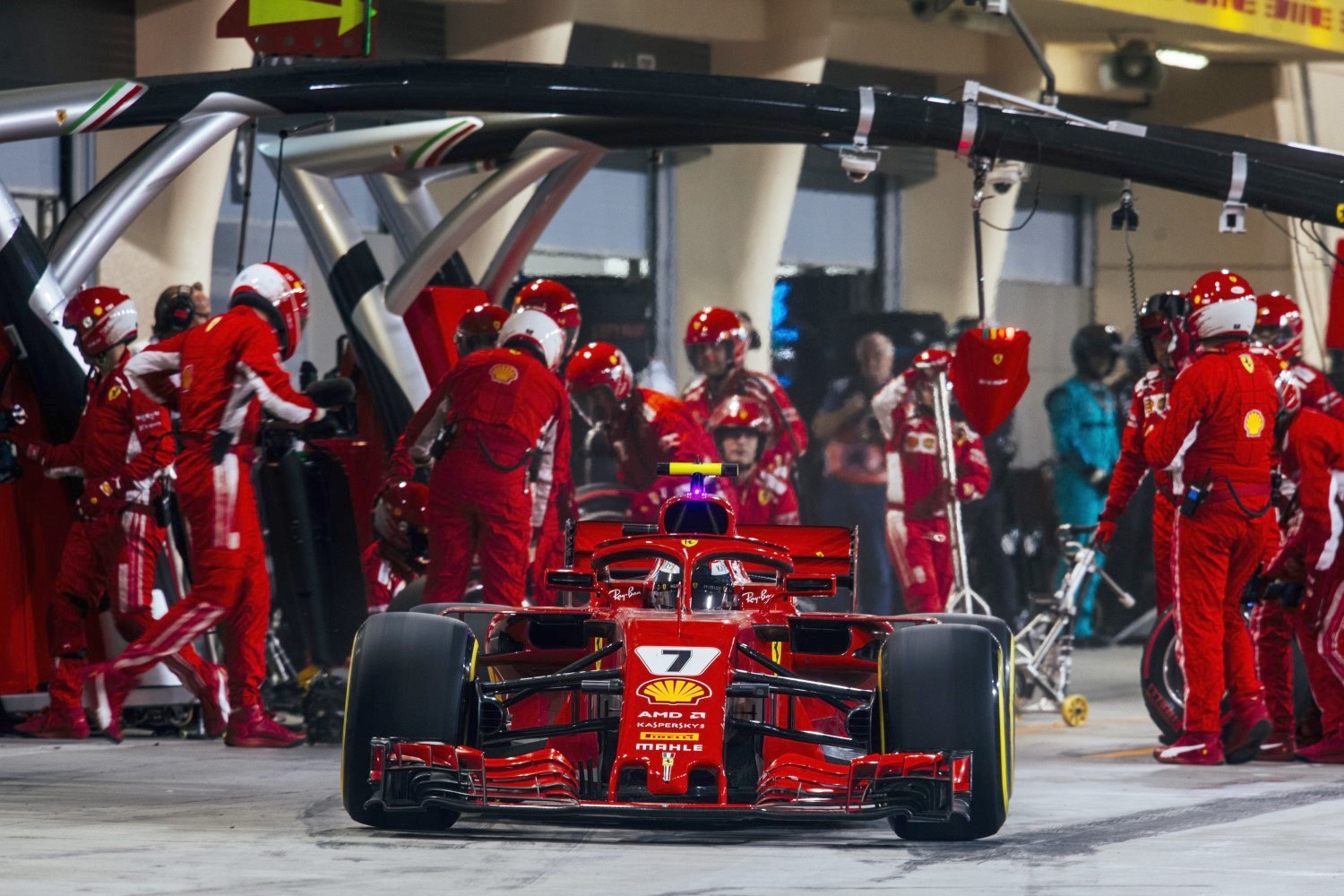 Raikkonen storms out of the pits
04/08/18 Ferrari were fined 50,000 euros ($61,385) on Sunday after one of their Formula One mechanics was hit by Kimi Raikkonen's car and suffered a broken leg during a Bahrain Grand Prix pitstop.
Raikkonen, who had been in third place, was told to stop immediately and retired in the pitlane while teammate Sebastian Vettel went on to win.
Ferrari said the mechanic on the left rear wheel, named only as Francesco, had been taken to hospital with a suspected shin bone and fibula fracture.
He was knocked over as the Finn was wrongly given the signal to leave with only three tyres replaced and the other still to be removed.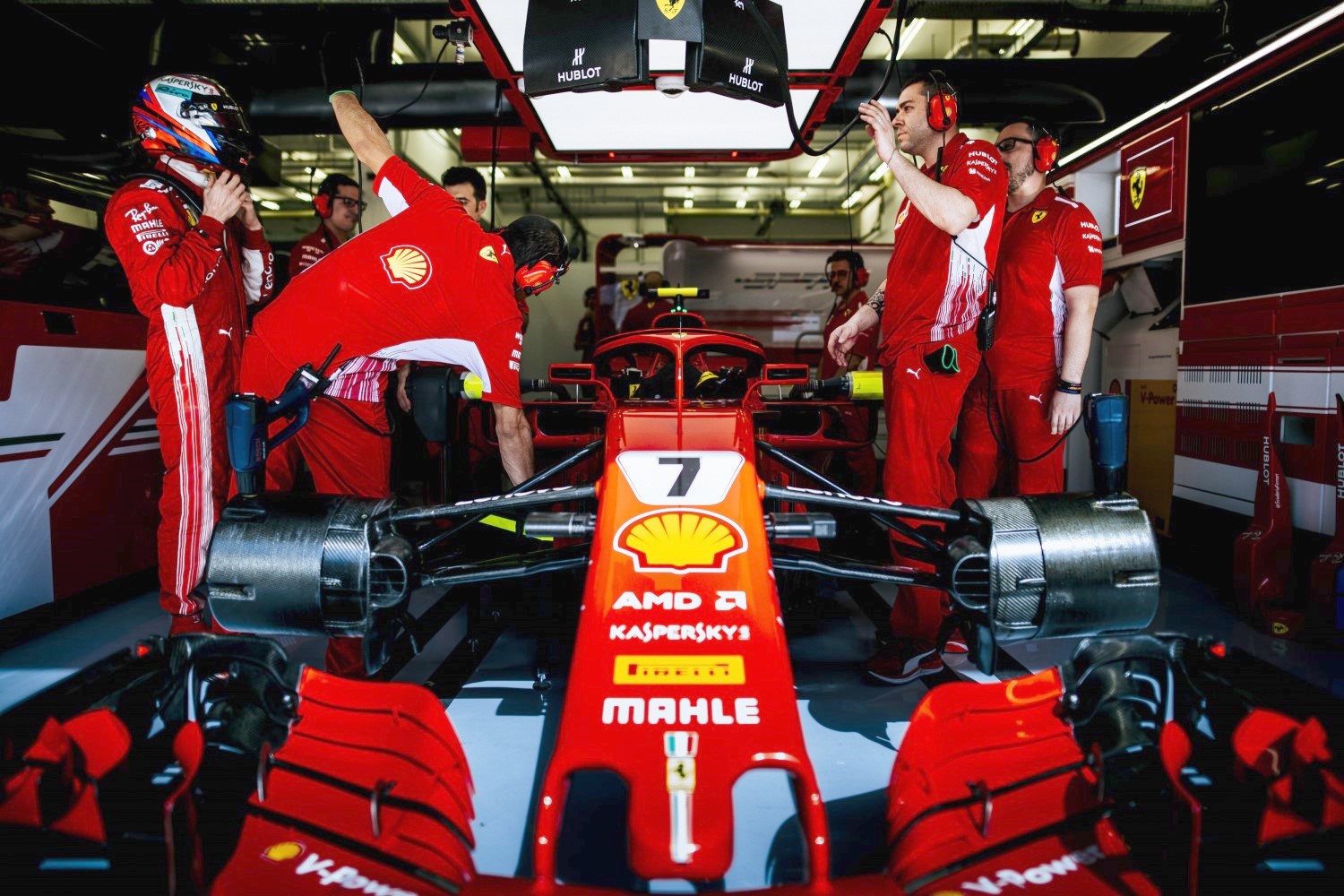 Raikkonen talks to Ferrari mechanics in garage
04/08/18 The Ferrari mechanic that Kimi Raikkonen hit during the Bahrain Grand Prix suffered a double leg fracture.
Exiting the pits after his second stop, Raikkonen clipped one of his mechanics, hitting his leg and sending him to the floor after he struggled to get the rear tire off, and never did.
There was immediate concern for Francesco, who was taken to the track's medical center on a stretcher.
Ferrari have revealed he suffered a double leg fracture.
Raikkonen was still given the go-ahead to leave the pits. and he had no idea the mechanic was still changing the tire.
"I go when the light is green. I don't see what happens behind," said a distraught Raikkonen.
"Unfortunately Francesco got hurt, but my job is to go when the light changes green," Raikkonen said of the incident.
Statement from Sergio Marchionne:
First and foremost, I wish our mechanic a speedy recovery and hope to see him back on track soon. The team performed consistently all weekend and we were front runners right from the start of practice.
"It was a difficult race and Sebastian drove like a true champion. I am sorry for Kimi who could certainly have finished on the podium.
"This Grand Prix confirms that the Scuderia has a great car, a solid team and two drivers on top form. But it also showed how close things are between us and our rivals, who are very strong.
"That's why, at the risk of repeating myself, it's worth pointing out that there is still a long way to go and we have to maintain a high level of concentration, continuing to work diligently and with passion, which is something we are well capable of. It's the only way we can give our fans other equally satisfying Sundays."
Watch in horror as the left leg of the mechanic is run over and broken