Goodyear tires explode both on and off the race track
Goodyear NASCAR tires
The Goodyear tires were exploding like crazy in Sunday's NASCAR race in Texas sending drivers hard into the outside wall. This is not uncommon as we have seen Goodyear NASCAR tires explode for years.
Now it seems it's not just a NASCAR issue.
The National Highway Traffic Safety Administration is investigating reports that a defective type of Goodyear tire may have caused 95 injuries or deaths dating back to the 1990s. Specifically, the agency is looking into Goodyear's G159 model of tire, produced from 1996 through 2003, and has requested field performance, safety and design data from the Akron, Ohio-based tire manufacturer.
Some 40,000 tires are part of the investigation, which began only recently when previously sealed documents were unsealed by a court. The automotive site Jalopnik has been examining the issue from available court documents and plaintiff interviews for months.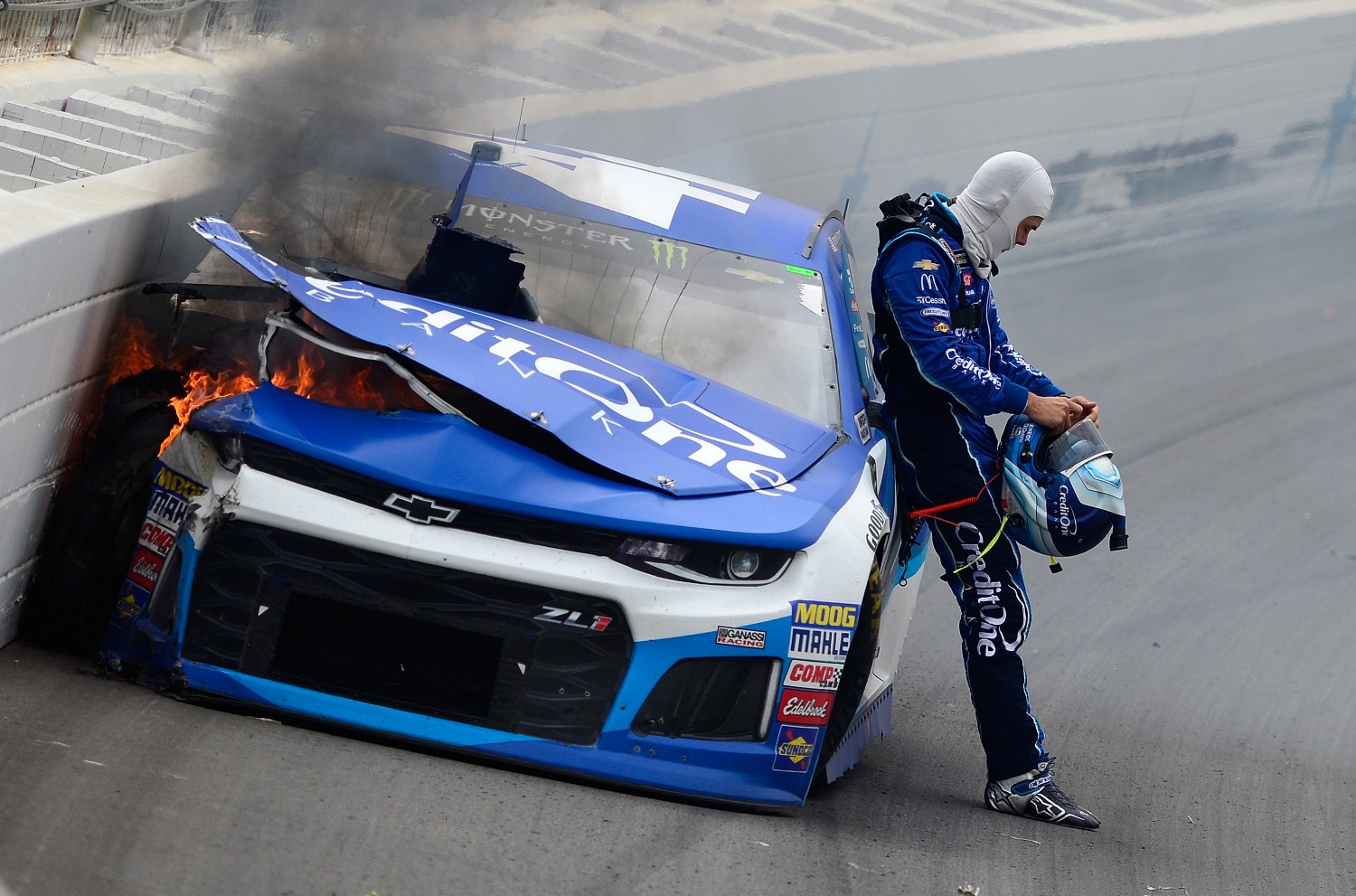 Kyle Larson, driver of the #42 Credit One Bank Chevrolet, stands on the track after exploding a Goodyear tire and hitting the wall during the Monster Energy NASCAR Cup Series O'Reilly Auto Parts 500 at Texas Motor Speedway
Robert Laberge/Getty Images
Jalopnik's investigation of the court filings covering the past two decades revealed allegations that the tire's failure rate was 10 to 27 times worse than that of Firestone 500 tires determined to be defective by the NHTSA decades prior.
The tires, made for recreational vehicles, have been exploding and industry experts are warning consumers of the dangers of their continued use.
Rick Morrison, an attorney who specializes in product liability from Montgomery, Alabama, is one of the tire's biggest critics.
Unfortunately for consumers, there are no warning signs. Many owners have reported tires simply exploding as they drove their RVs down the highway. Morrison confirmed that there really are no signs for consumers to be aware.
"There are no signs. In fact, some of the problems with the 275/70 is that the failures were occurring within 2,000 miles of use. They were occurring almost immediately. You're talking about a tire that's designed for 200,000 miles of use, so there are no signs whatsoever.