Toyota Grand Prix of Long Beach Economic Impact Report Released
Long Beach
Grand Prix Association of Long Beach officials today released the results of an economic impact report for the 2017 Toyota Grand Prix of Long Beach.
The report, conducted by Beacon Economics, showed that the Grand Prix generated an economic output in Southern California of $63.4 million, with $32.4 million of that being concentrated in Long Beach. The Grand Prix Association, race attendees, exhibitors and race teams contributed $33.7 million in direct expenditures in Southern California and supported the equivalent of 606 year-round jobs, 351 in Long Beach itself. The event also generated $24.4 million in labor income in Southern California, with $12.9 million of that in Long Beach. Additionally, the event brought $1.8 million in tax revenue to local governments in Southern California, $700,000 of which was in Long Beach.
"The Grand Prix of Long Beach has been the largest annual event in Long Beach for more than 40 years. This report shows the tremendous economic impact the Grand Prix has throughout Long Beach and the region," said Long Beach Mayor Robert Garcia. "I want to thank the Grand Prix Association for all their positive contributions to our community."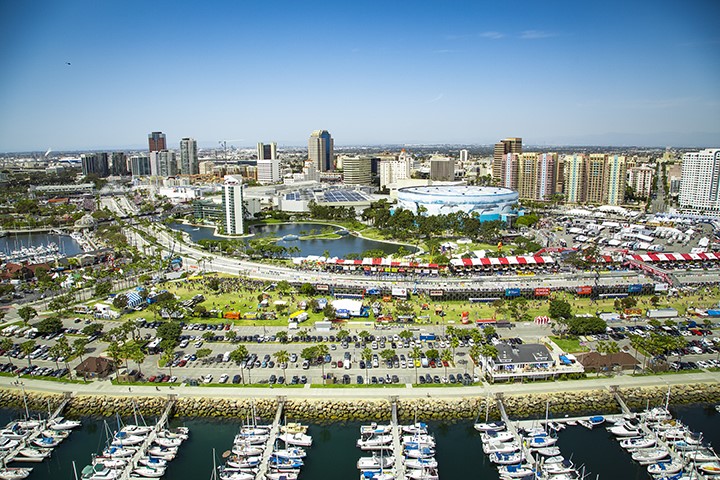 Long Beach
The methodology employed by Beacon Economics considered spending by all participants at the 2017 Toyota Grand Prix of Long Beach, utilizing surveys and also included direct, indirect and induced expenditures using the industry-standard IMPLAN models. These models combine the U.S. Bureau of Economic Analysis' Input-Output benchmarks with other data to construct quantitative models of trade flow relationships between business and between businesses and final consumers. In addition, IMPLAN's Regional Economic Accounts and Social Accounting Matrices were used to construct region-level multipliers that describe the response of the regional economy to a change in demand or production as a result of the activities and expenditures of the 2017 Grand Prix.
"The results of this extensive study by Beacon Economics confirm our estimation of the significant financial impact that the Toyota Grand Prix of Long Beach had in 2017," said Jim Michaelian, president and CEO of the Grand Prix Association of Long Beach. "We are especially satisfied to see the benefits that accrued directly to our host – the City of Long Beach – and look forward to continuing that beneficial relationship for many years to come."
The full report is available at the Long Beach City Manager's website.
More than 180,000 are again expected for the 2018 Toyota Grand Prix of Long Beach, taking place April 13-15 and featuring a wide array of family-friendly activities. Ten hours of first-run television coverage will again emanate from the event.
For more information, visit gplb.com.