Riccardo tops opening practice in Bahrain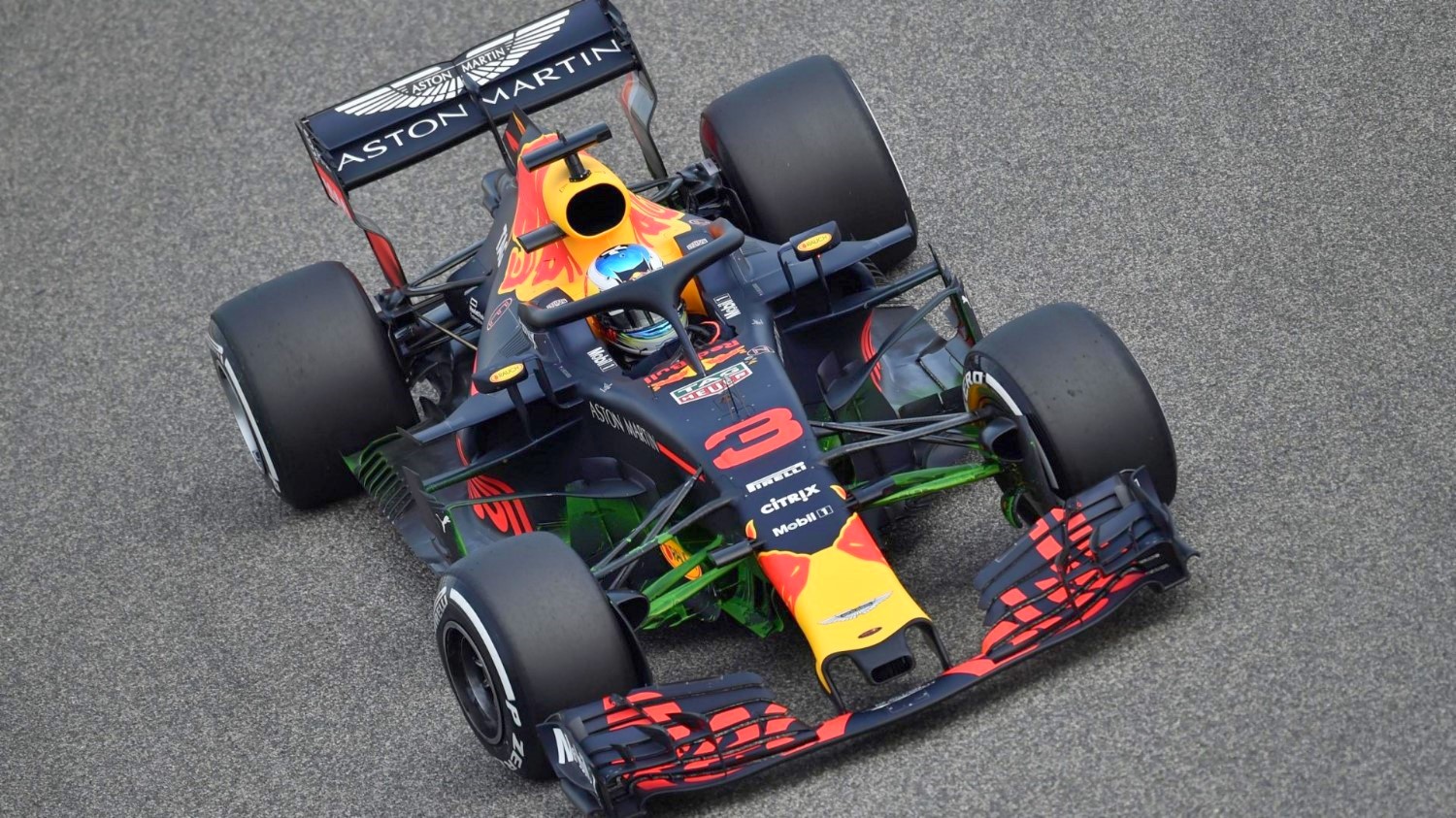 Daniel Ricciardo
In a session largely irrelevant since qualifying and the race will be run in the evening when the track is cooler, Daniel Ricciardo turned the fastest lap in opening practice for the Bahrain GP.
The Red Bull ace's lap of 1m31.060s was 3/10ths faster than Valtteri Bottas' Mercedes.
Kimi Raikkonen and Sebastian Vettel were third and fourth for Ferrari, both 4/10ths behind the Red Bull while Lewis Hamilton rounded out the top-5 but a full 1.2 sec behind after he went off track a number of times.
Max Verstappen completed just two laps after an electrical issue caused his car to stop on-track.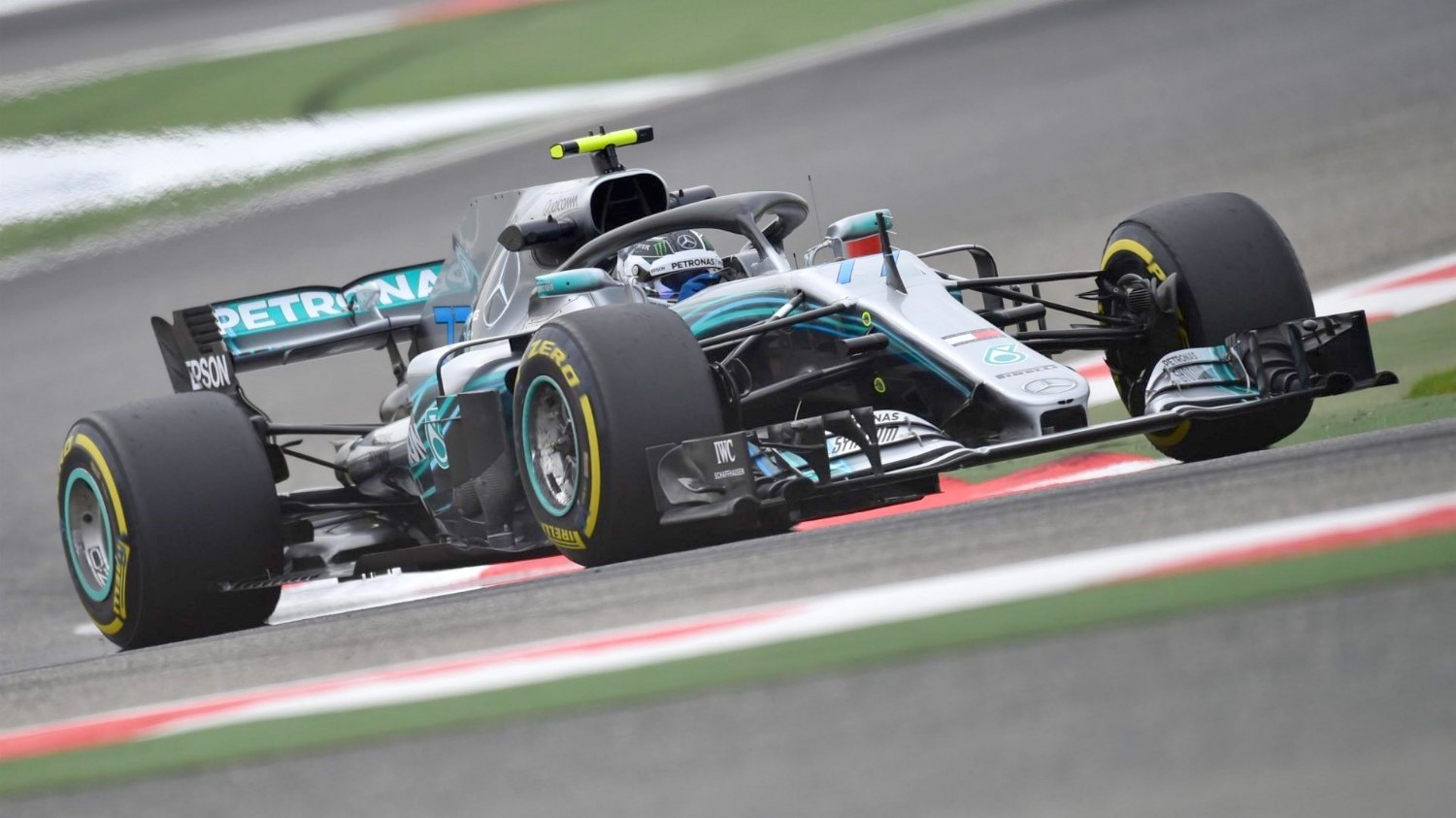 Bottas 2nd quick
Haas continued its impressive form from Australia early in Bahrain as Romain Grosjean and Kevin Magnussen finished P6 and P9 respectively. The pair were split by Pierre Gasly and Carlos Sainz Jr. for Toro Rosso and Renault, while Nico Hulkenberg completed the top 10.
Fernando Alonso took 11th for McLaren, with teammate Stoffel Vandoorne finishing two places back in 13th. Charles Leclerc was able to impress en route to 12th for Sauber, recovering from an early spin at Turn 6 after a snap of oversteer.
Lance Stroll also had a brief off-track excursion early on as he finished 14th ahead of Williams teammate Sergey Sirotkin and Toro Rosso's Brendon Hartley in P16.
Practice 1 Results
| | | | | | | |
| --- | --- | --- | --- | --- | --- | --- |
| Pos | No | Driver | Car | Time | Gap | Laps |
| 1 | 3 | Daniel Ricciardo | Red Bull Racing Tag Heuer | 1:31.060 | +0.000s | 14 |
| 2 | 77 | Valtteri Bottas | Mercedes | 1:31.364 | +0.304s | 24 |
| 3 | 7 | Kimi Raikkonen | Ferrari | 1:31.458 | +0.398s | 18 |
| 4 | 5 | Sebastian Vettel | Ferrari | 1:31.470 | +0.410s | 17 |
| 5 | 44 | Lewis Hamilton | Mercedes | 1:32.272 | +1.212s | 21 |
| 6 | 8 | Romain Grosjean | Haas Ferrari | 1:32.516 | +1.456s | 23 |
| 7 | 10 | Pierre Gasly | Scuderia Toro Rosso Honda | 1:32.779 | +1.719s | 26 |
| 8 | 55 | Carlos Sainz | Renault | 1:32.885 | +1.825s | 21 |
| 9 | 20 | Kevin Magnussen | Haas Ferrari | 1:32.971 | +1.911s | 19 |
| 10 | 27 | Nico Hulkenberg | Renault | 1:33.104 | +2.044s | 18 |
| 11 | 14 | Fernando Alonso | McLaren Renault | 1:33.223 | +2.163s | 24 |
| 12 | 16 | Charles Leclerc | Sauber Ferrari | 1:33.278 | +2.218s | 20 |
| 13 | 2 | Stoffel Vandoorne | McLaren Renault | 1:33.364 | +2.304s | 25 |
| 14 | 18 | Lance Stroll | Williams Mercedes | 1:33.379 | +2.319s | 22 |
| 15 | 35 | Sergey Sirotkin | Williams Mercedes | 1:33.467 | +2.407s | 29 |
| 16 | 28 | Brendon Hartley | Scuderia Toro Rosso Honda | 1:33.497 | +2.437s | 27 |
| 17 | 9 | Marcus Ericsson | Sauber Ferrari | 1:33.508 | +2.448s | 22 |
| 18 | 11 | Sergio Perez | Force India Mercedes | 1:33.662 | +2.602s | 26 |
| 19 | 31 | Esteban Ocon | Force India Mercedes | 1:33.794 | +2.734s | 23 |
| 20 | 33 | Max Verstappen | Red Bull Racing Tag Heuer | No Time | No Time | 2 |