F1 news in brief – Friday
Is Daniel Ricciardo Ferrari-bound?

Ricciardo not commenting on Ferrari rumors

Verstappen does not back 'party mode' ban
Stroll hits back after Villeneuve comments
Hamilton eyeing key F1 meetings in Bahrain
F1 to hold Emergency crisis meeting on overtaking
F1 Execs To Announce Future Plans At Bahrain GP
Raikkonen doubts Liberty plans will impact his time in F1
Ricciardo not commenting on Ferrari rumors
(GMM) The 2018 season has begun with uncertainty hanging over the heads of two key top drivers' futures.
Lewis Hamilton is still yet to agree a 2019 contract with Mercedes, and at the same time Red Bull's Daniel Ricciardo is potentially on the move.
Dr Helmut Marko, a Red Bull official, thinks the holdup at Mercedes is because Toto Wolff tried to negotiate with Sebastian Vettel and Max Verstappen.
"This was Toto's mistake," he told Sport Bild.
"He made an attempt to lure Sebastian Vettel and then Max Verstappen but both rejected the offer. This prompted Lewis to raise his price," said Marko.
It is believed Hamilton is currently asking Mercedes for an incredible $60 million a year.
"We would never pay such money," Marko insisted.
"That's why we created a junior team. We gave a chance to Vettel, Riccardo, Verstappen instead of paying huge sums to Hamilton or Alonso. The contracts with our drivers are only 20 pages," he added.
Red Bull may now struggle to hang onto Australian Ricciardo, though, with the latest rumor suggesting he may even have signed a Ferrari 'pre-agreement'.
When asked about his future, Ricciardo said in Bahrain: "You're not going to hear much until Europe."
Verstappen does not back 'party mode' ban
Max Verstappen wants to join the party
(GMM) Max Verstappen says he does not agree that Mercedes' so-called 'party mode' engine setting should be banned.
The Dutch driver's Red Bull team boss, Christian Horner, has proposed that 'parc ferme' conditions apply to engine settings throughout qualifying.
It would effectively mean that Mercedes would not be able to use 'party mode' to get a considerable short-term boost that rival engine manufacturers cannot match.
When asked about Horner's concerns, Verstappen said in Bahrain: "I feel the same way.
"But at the same time, one must be honest and understand that Mercedes did the job better than everyone else. Why should they lose their advantage? That would not be fair.
"Otherwise, everyone should just use the same engine, and I don't think anyone wants that," he added.
But Verstappen said the FIA might consider a rule that, in future iterations of the engine regulations, makes 'party mode'-like settings difficult to use.
"But it should not be banned now, just because Mercedes is so competitive," he said.
Stroll hits back after Villeneuve comments
Lance Stroll
(GMM) Lance Stroll says he remains unfazed by Jacques Villeneuve's constant criticisms.
After fellow French Canadian Stroll made his 2017 debut, 1997 world champion Villeneuve said he was the worst rookie in Williams' great history.
Now, Villeneuve has told Sky Italia that Williams reserve Robert Kubica may deliberately sabotage the development of the team's car, so as to take Stroll's race seat.
"I'm not aware of this story. I have not read his comments, so I cannot comment on them," Stroll told reporters in Bahrain.
But when pressed again, Stroll lashed out at Villeneuve.
"Last year he said I was the worst rookie in F1. But the last time I checked, I managed a podium.
"I started from the first row, I collected 40 points — three less than my teammate who had 16 years of experience.
"So I do not listen to what Jacques has to say. I have many other priorities on my list before I get to him," he said in French.
However, Stroll acknowledges that he and rookie teammate Sergey Sirotkin are facing a tough challenge with Williams' 2018 car.
"I feel good because there are new things on the car this weekend," he said in Bahrain.
"But it's true that Melbourne was frustrating. With the car we had, we were not even close to going into Q3."
Asked what is wrong with the Williams, the 19-year-old answered: "I do not want to go into details. It's between us and the engineers in the technical meetings, but we know what we need to improve."
Hamilton eyeing key F1 meetings in Bahrain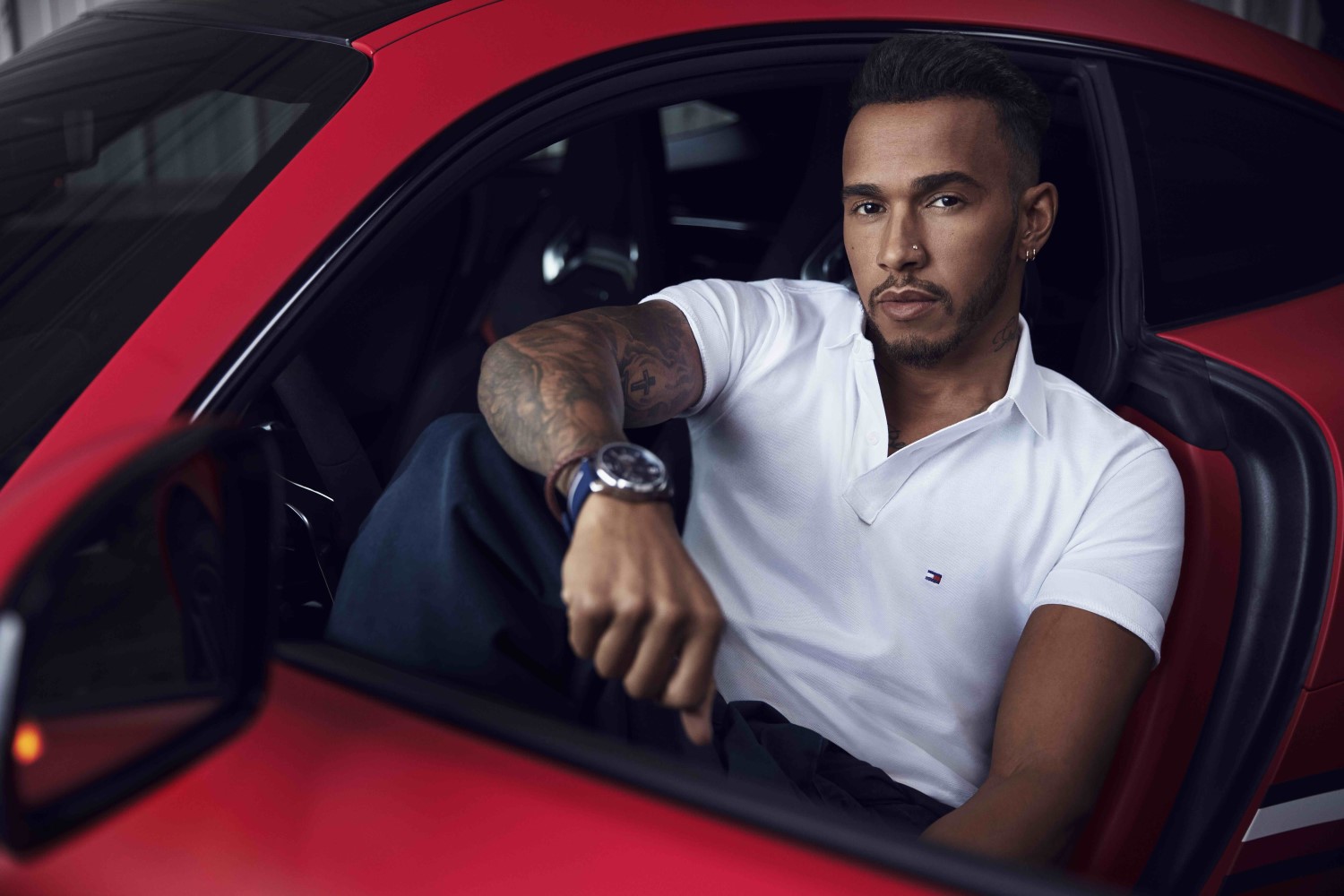 Hamilton won't sign new contract until Aldo Costa hears the new F1 plans. If Costa is disgusted and quits, Hamilton will lose his advantage
(GMM) F1's future is speeding ahead in Bahrain.
Some are predicting Friday fireworks, when Liberty Media presents its potentially explosive financial and engine plans for 2021 to the teams and manufacturers.
But the next day, the FIA and Liberty will head another meeting, to urgently discuss the 'overtaking problem' as was seen in Melbourne.
Auto Motor und Sport claims that one solution could be banning the 'cascade' elements on the front wings, while expanding the DRS effect is another proposal.
Time is short before any changes for 2019 can be set in stone, but other rule tweaks for next year are close to being agreed.
Heavy drivers, for instance, will no longer be penalized as a new 'driver plus seat' minimum weight of 80kg will be introduced.
Renault's upwards-pointing exhaust will be banned for 2019, but proposed aesthetic changes to the controversial 'Halo' system have reportedly been scrapped.
World champion Lewis Hamilton, who is out of contract at the end of the year, said he is awaiting with interest the outcome of the meetings about the future.
"It (Liberty's plans) will be great to know. Maybe it affects the driver market, maybe it doesn't. But it comes at a good time as I haven't put pen to paper," he said.
F1 to hold Emergency crisis meeting on overtaking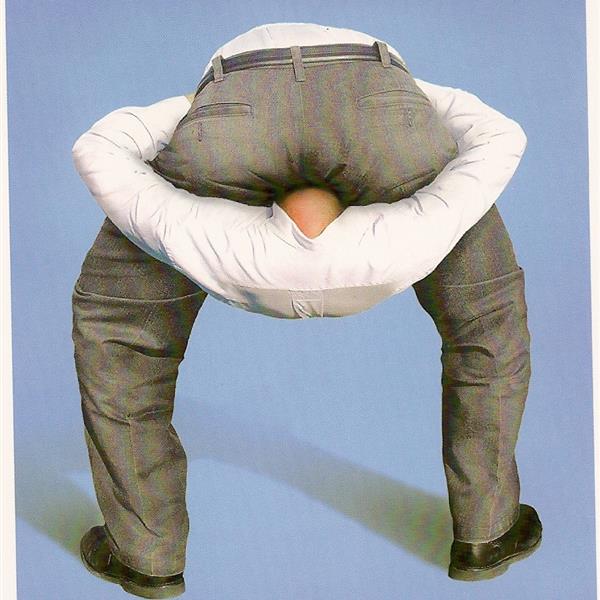 They had their head up their posterior when they increased downforce and the tire width. Now they have to pull their head out and put a Band-Aid on their mistakes
Liberty Media and the FIA have arranged an emergency meeting in Bahrain to try and solve the problems of overtaking seen in Australia and to try and undo the regulation agreement in place already for 2019.
Charlie Whiting, the doddering representative of the FIA rule makers, has approved regulation changes for the 2019 season but now Liberty have sounded a big alarm bell demanding a solution to the fact there were only 5 overtakes for the entire Australian Grand Prix. It seems only wholesale changes to the concept of the cars, most likely by employing ground effect downforce is again back on the agenda.
In the meantime a huge backpedal on the 2017 concept of more downforce = better F1 for the fans argument has begun. First up, the front and rear wings are to be addressed but any changes must be agreed upon before the 30th of April in order to affect the 2019 season. Any attempt to change regulation beyond this point will require unanimous agreement with the teams, something we can all imagine is rather unlikely. The clock is ticking…
On the table is an increase of the slot hole for the DRS, in the hope that further artificial overtakes will appease the new masters of F1, which it probably will. It is also likely we'll see DRS zones removed and the system employed around the whole circuit.
The front wing will be made to be a simpler design with the total removal and banning of the upper cascade area. The hope being that the wing will be less susceptible to turbulent air following another car (sound familiar? Go look up 2009 area regulation by the overtaking working group).
And in a last ditch attempt to elicit a solution from the teams, engineers are welcome to offer up any more suggestions to the FIA for implementation before the end of the month.
Formula 1 Execs To Announce Future Plans At Bahrain GP
Ross Brawn lays out the future
Formula 1 execs "will lay out their vision for the sport's future" to the teams at the Bahrain Grand Prix on Friday, according to Andrew Benson of the BBC.
F1 Managing Dir Ross Brawn will explain Liberty Media's plans for "cost control, revenue and technical rules."
Plans include "ways of cutting costs, creating a more equitable split of revenue among teams, a simplified engine and an increased number of standard parts."
It will be the first time teams have heard "this amount of detail" on Liberty's plans. The plan has four main aims:
Reduce the "gap in prize money earnings between the top and bottom of the field."
Cut the £300M ($420M)-plus budgets of the top teams to "about half that."
Simpler, cheaper engines that "reduce the gap in performance between the best and worst, and open F1 to new entrants."
Simplify the technical rules to reduce cost by standardizing parts that are "perceived to have minimal effect on both performance and the show" BBC
Raikkonen doubts Liberty plans will impact his time in F1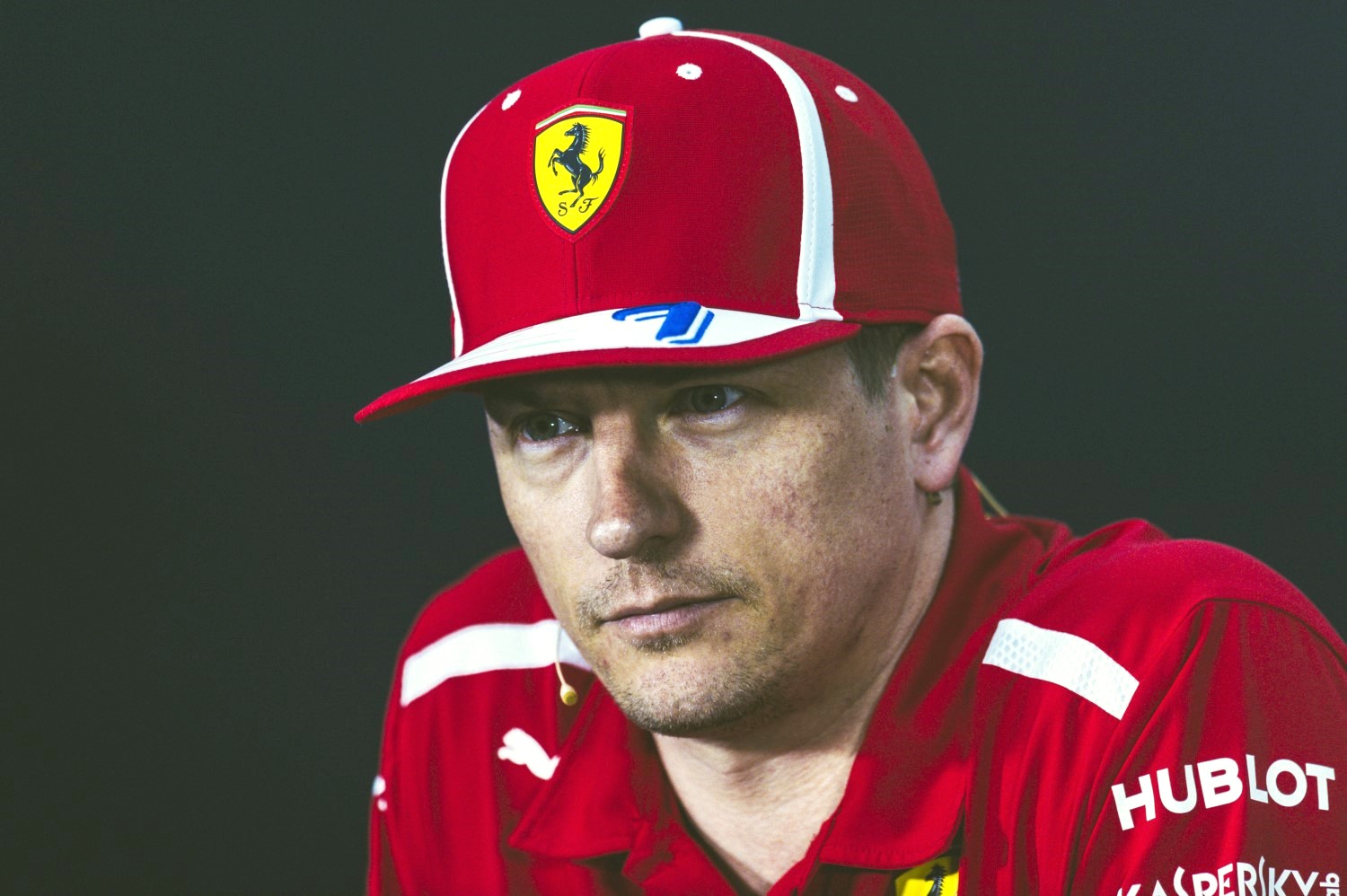 Raikkonen answers media questions Thursday
In Thursday's Bahrain GP press conference Kimi Raikkonen said he knows "very little" about Liberty Media's future plans for Formula 1 and feels he won't see any direct changes during his time in the sport.
With the F1 commercial rights holders set to present its new ideas and future direction from 2021 onwards during the Bahrain race weekend, the drivers are being quizzed on what changes they expect and would like to see happen to shake up the sport.
Raikkonen, who made his F1 debut back in 2001 alongside fellow rookie Fernando Alonso, feels with any key changes only being allowed by 2021 at the earliest – due the current Concorde Agreement expiring at the end of the 2020 season – the 38-year-old feels he's unlikely to be hit by any big adjustments to central issues such as technical regulations or rules.
"In the end it's not our decision, it's up to them [Liberty], it's their business," Raikkonen said. "They make their plans and take the decisions they feel are the correct ones, but I don't know what they're doing.
"I know very little about it and I'm not interested so we'll see tomorrow what they say. It's for many years from now and I doubt I'll be here when it comes."