Vettel happy at Ferrari but says Aldo Costa Mercedes is faster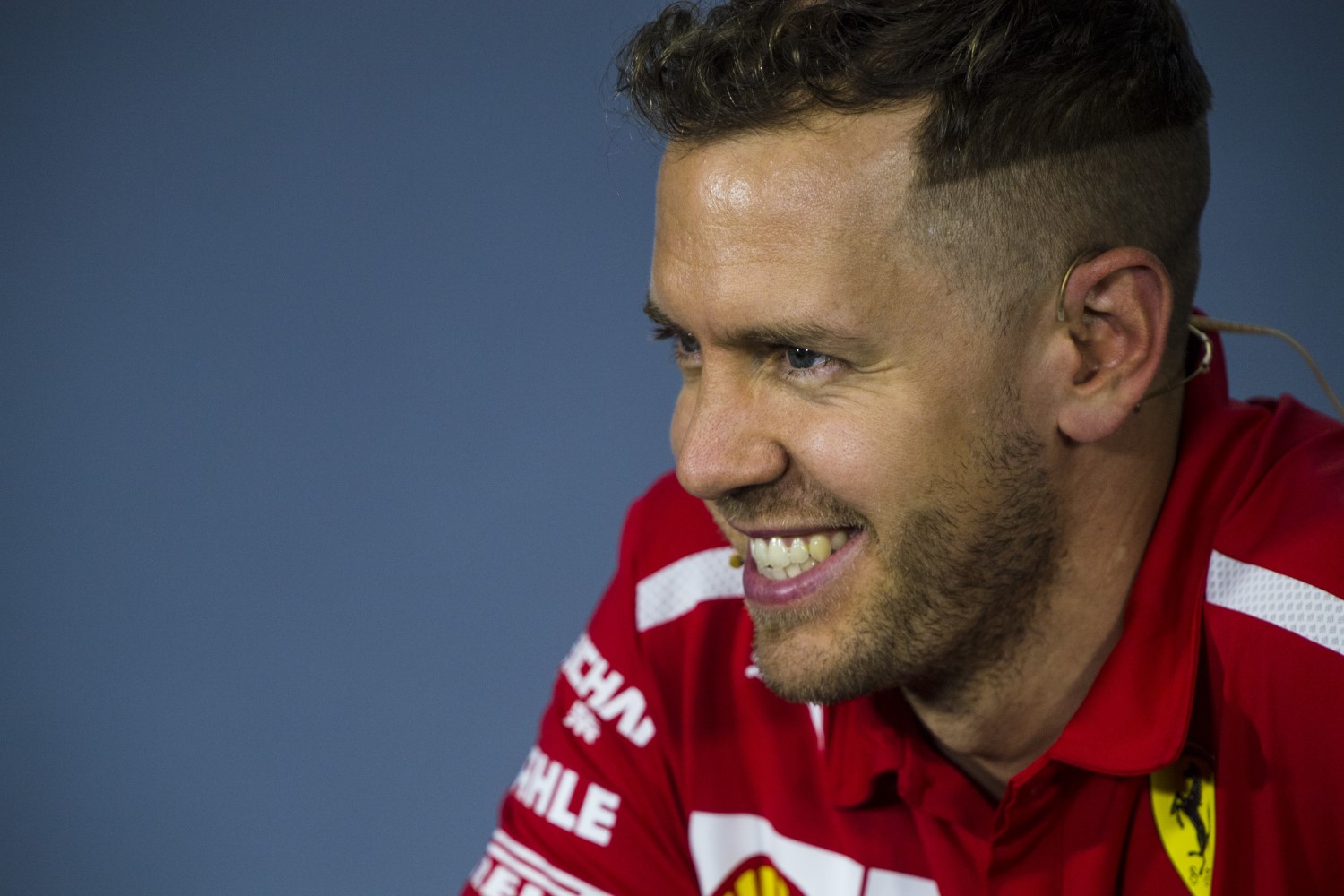 Vettel believes the gap to the Aldo Costa designed Mercedes was exaggerated during qualifying in Melbourne and suspects it is closer to 0.3s or 0.4s per lap.
In an interview ahead of his Formula 1 milestone, Sebastian Vettel said, "I am happy with Ferrari. I think last year we made a huge step forward and we want to keep on improving. For sure I've enjoyed being part of this development process. About this year, it's too early to tell."
"I remember Ferrari since I was a child and have always wanted to drive a Ferrari. With my family, I visited Fiorano one day, but of course, I could only watch what happened from behind the fence without any interaction. So now, to be part of the team is the coolest thing ever."
However, he says it is clear to see that Mercedes has the fastest car in Formula One despite Ferrari taking the first victory of the season.
"I think we have enough clever people to know that we're not quick enough yet," Vettel said. "There's a lot of analysis after every running that we do and people looking into all sorts of stuff to try and get more performance out of us, out of the team, out of the car — and it's a no-brainer that we're not quick enough yet and Mercedes is quicker.
"But we go racing. It's not that we live in simulation land and rely solely on numbers. We go racing as you saw a couple of weeks ago in Australia, as you saw many times over the past years. And that's I think the excitement of what we do, that you never really know what happens even if you have a guess."
Vettel acknowledged,"As far as I'm concerned the key role of a Formula 1 driver in a team is to drive the car and focus on your job, not to try and lead the team. But I believe everyone is a part of the team and can make a difference. So, I try my best to make a difference too."
"I think in qualifying, the gap then looked a bit bigger then it probably should have been. If you look at the session again then it's pretty clear Q2 in particular, Mercedes and Lewis didn't get the lap together, then in Q3 he did. I think Max [Verstappen] had a small mistake in Q3, I had a small mistake. We should have been a bit closer. I think that [0.3s-0.4s] is the gap we saw in qualy and then the race, so both."
The nature and legacy of Ferrari are such that there is always intense media scrutiny of the team and their drivers and when asked if these expectations weigh him down, Vettel replied, "No, not at all. I have higher expectations for myself than anyone else. Ultimately, I am my own judge and don't care too much what people think. If you do well, you know how well. If you mess up, no one knows that better than you."