Fittipaldi Set to Make IndyCar Debut in Phoenix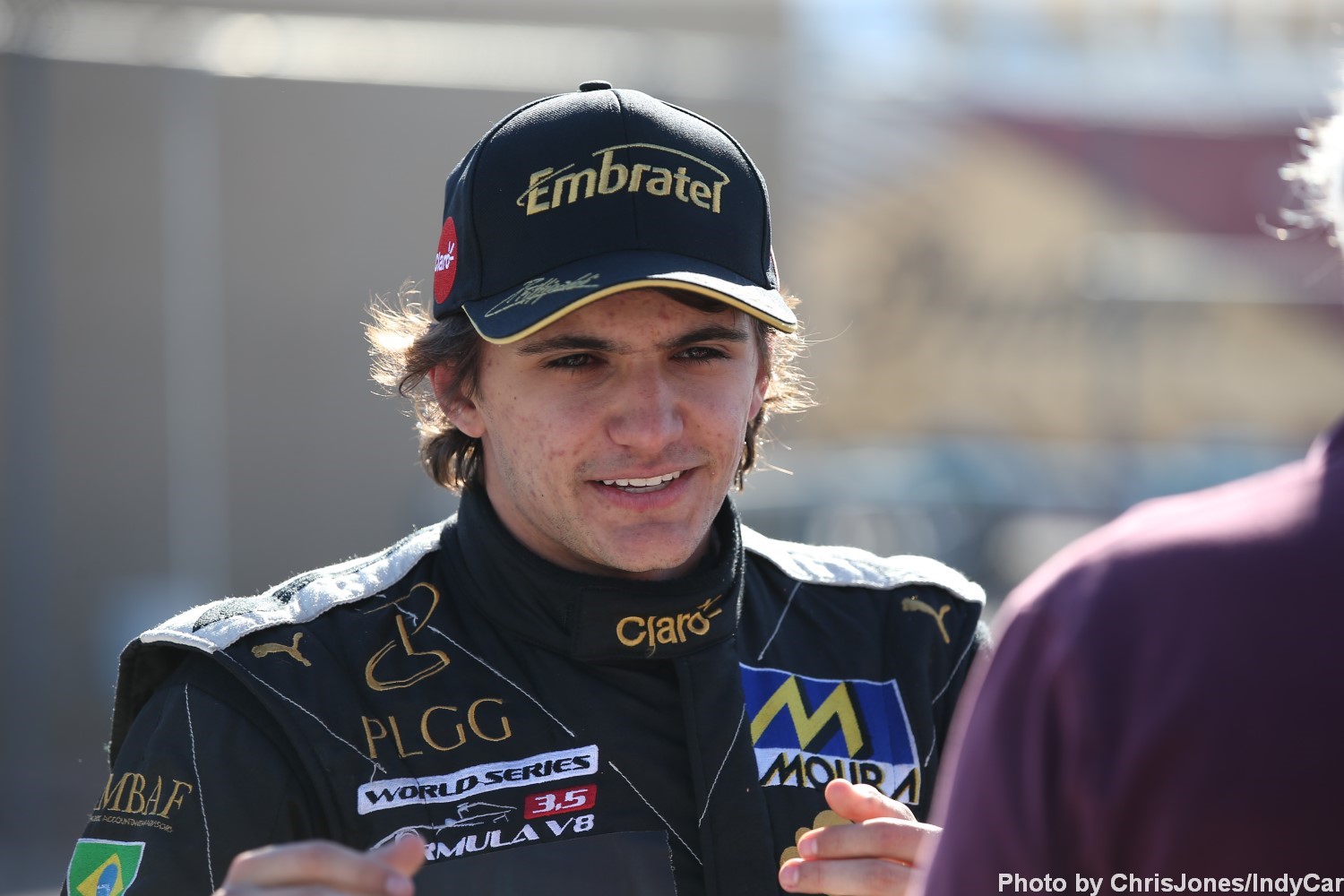 Pietro Fittipaldi
The Fittipaldi name is returning to Indy car racing this weekend with Pietro Fittipaldi making his Verizon IndyCar Series debut aboard DCR's #19 The Paysafe Car entry at the Phoenix Grand Prix at ISM Raceway April 6 – 7.
Fittipaldi, who is the grandson of two-time Formula 1 World Champion and two-time Indianapolis 500 winner Emerson Fittipaldi, is sharing driving duties of the #19 machine with Zachary Claman De Melo this season and will be taking part in his first of seven races with the team this weekend.
After completing a successful test at ISM Raceway with DCR during the IndyCar Open Test in February, the 21-year old is excited to be getting back behind the wheel of the #19 Paysafe car.
"I'm really excited, it's going to be my first IndyCar race and I'm really looking forward to it," shared Fittipaldi. "We tested at Phoenix earlier this year and it went well. I learned the track and we did several race stints. The races are a lot longer than what I'm used to, so that is going to be new for me. It's also going to be my first oval race in six years. I used to race ovals with late models but this is going to be my first real open-wheel oval event, so I'm really excited.
"We've done a good job in testing and developing the #19 Paysafe car," he continued. "I've gotten up to speed with the car and with how things work like pit stops and fuel saving and I feel good heading into the weekend.
"As for goals and expectations, obviously as a racing driver you want to win every race, but IndyCar is an extremely competitive series and it's going to be my first race on an oval with the Indy car and I'm a rookie, so I'm going to try and do as many laps as I can, learn as much as I can and at the end of the day, I want to try and deliver the best result for the team. That's the most important part. I can't wait to get on track."
Team's will have a one-hour practice session at 2pm local time (5pm ET) on Friday April 6 ahead of the 5pm local time (8pm ET) single-car qualifying session that will be broadcast live on NBCSN.
The second round of the Verizon IndyCar Series season will go green at 6:40pm local time (9:40pm ET) and will be broadcast live on NBCSN in the US and Sportsnet in Canada from 6pm local time (9pm ET).