F1 news in brief – Tuesday
Monaco could be altered. With the wider F1 tires passing is now pegged at zero.

Monaco layout could be tweaked

Sirotkin denies Kubica 'sabotage' claims
McLaren promises juniors F1 debut
Alfa Romeo Sauber announce New Head of Aerodynamics
Prince Albert likes Liberty Media running F1
Afrojack to Play Friday Night After-Party
Monaco layout could be tweaked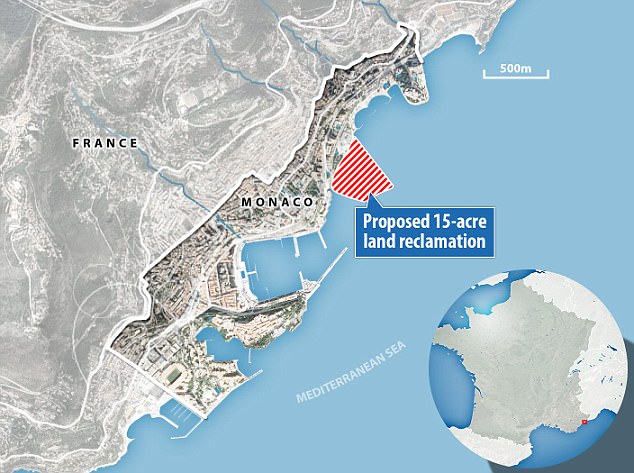 Space for Monaco to add 3 more Mickey Mouse corners
(GMM) The famous Monaco grand prix layout could be tweaked by 2025.
Forbes' F1 business journalist Christian Sylt said a EUR 2 billion project to reclaim 25 acres of land from the Mediterranean is already underway.
The new land is located just before the F1 circuit's tunnel entrance.
"I am not saying that it will happen necessarily, but at some point we are going to put our minds together and say, how can we not only improve this, but how can we make it a little more exciting by maybe changing the course slightly?" Monaco's Prince Albert said.
"We haven't gone beyond this simple statement of an idea — something that is in the back of our minds," he added.
Many believe that, perhaps like Ferrari, Monaco is an indispensable part of formula one.
Prince Albert agrees: "It is such a part of the history of the sport that I can't envisage an F1 season without the Monaco grand prix," he said.
Sirotkin denies Kubica 'sabotage' claims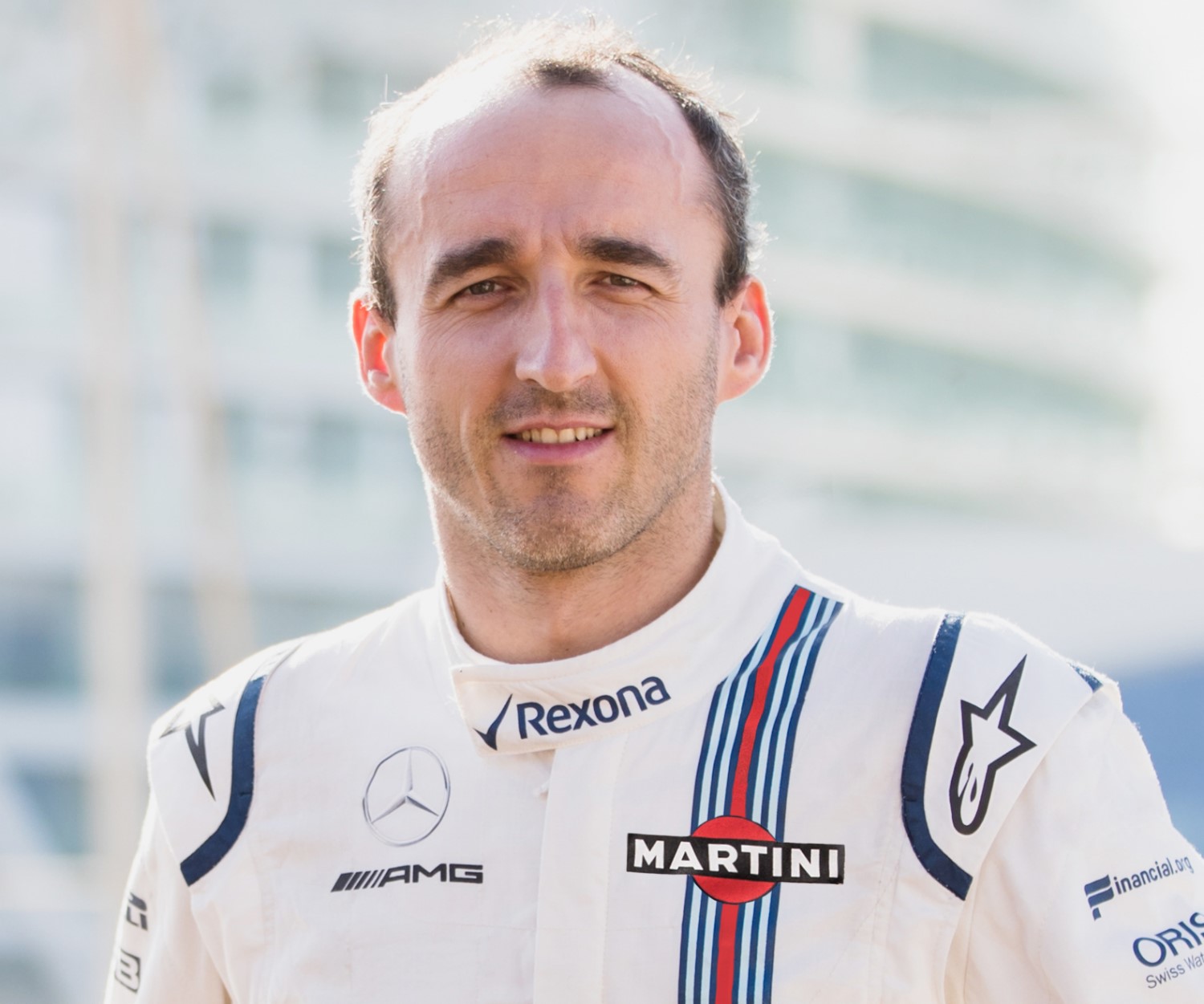 Robert Kubica
(GMM) Sergey Sirotkin has played down claims Robert Kubica could campaign to derail his formula one career.
Recently, 1997 world champion Jacques Villeneuve warned that as he advances his campaign to return to the grid, Kubica may as reserve driver deliberately sabotage the developmental direction of Williams' 2018 car.
"His dream is to race the car, not to be the third driver, and so I do not underestimate this point. In his situation I would do exactly the same," he said.
Russian Sirotkin, though, played down the likelihood.
"Technically it's possible," he told Sport FM. "But I know Robert and he's a good guy, so just as a person he would not do it.
"Plus, in your work you are trying to improve the car, not just improve it for yourself. So even if he wanted to, I think physically it would not be so easy.
"The team will think ten times about why the car needs this or that change to give an improvement in performance," Sirotkin added.
McLaren promises juniors F1 debut
Daddy buys Lando Norris his ride
(GMM) McLaren is tangling a tantalizing carrot in front of its junior drivers in 2018.
According to Dutchman Nick de Vries, McLaren executive Zak Brown has promised that if he or Lando Norris wins the Formula 2 title this year, the prize will be an F1 seat.
"If I become the Formula 2 champion in 2018, then I will get a seat in formula one. It's spelled out in my contract in black and white and that's what Zak told me," de Vries told the Dutch publication Hp De Tijd.
He added: "The same conditions apply to Norris. Lando has some advantage, as his father has a good relationship with Zak and he pays for his career, but if I meet expectations in 2018, then I will be in formula one next season.
"Everything is in my hands," de Vries added.
Alfa Romeo Sauber announce New Head of Aerodynamics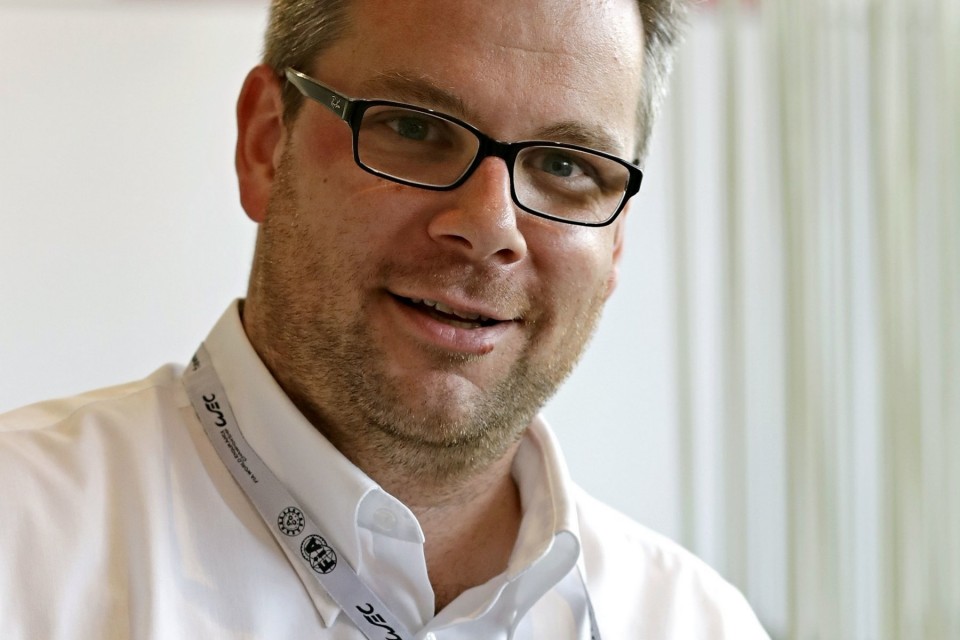 Jan Monchaux
We are pleased to announce Jan Monchaux as the new Head of Aerodynamics starting from the beginning of April. Jan Monchaux joins the Alfa Romeo Sauber F1 Team from Audi AG where he was covering the position of Head of Vehicle Engineering and Aerodynamics Audi Sport in the past five years.
Graduated at Supaero, the French engineering school of aeronautical and space, the French-German engineer worked his way through the ranks in Toyota Motorsport and Scuderia Ferrari. Jan Monchaux will take over with immediate effect working in the team led by Jorg Zander, Technical Director of Sauber Motorsport AG.
Jorg Zander, Technical Director:
"I'm very much looking forward to the arrival of Jan Monchaux as the new Head of Aerodynamics. It marks an important step of a wider project that aims at strengthening and implementing the Alfa Romeo Sauber F1 Team in line with the targets and the results we want to achieve on tracks".
Prince Albert likes Liberty Media running F1
Prince Albert II of Monaco behind drivers
F1I's Andrew Lewin reported Prince Albert II of Monaco said that Liberty Media's initiatives to modernize F1 "are a welcome move."
He said, "Formula 1 has to keep appealing to sports fans. Not only to motor racing fans, but to possibly a wider public."
Prince Albert said that the expansion of Formula E's Monaco ambitions did not mean that the city "was in any way cooling on Formula 1."
He added, "I think there is space for both F1 and Formula E. It is very important that Formula E can apply its technology to everyday cars and everyday usage, just as F1 is sort of a testing formula for improvement in road cars." F1I
Afrojack to Play Friday Night After-Party
Baku City Circuit
Baku City Circuit (BCC) is delighted to confirm that legendary DJ, Afrojack ,will keep the party going in Baku long into the night on Friday April 27th during the 2018 Formula 1 Azerbaijan Grand Prix.
Straight After Jamiroquai finish their concert on Friday 27th April, the superstar DJ will take to the decks to keep the party going into the early hours of the morning. In a change from previous race weekends, this year's concerts and subsequent after-parties will be staged at Baku's famous Crystal Hall.
Afrojack – Grammy Award-winning recording artist, producer and DJ – is known as a versatile producer and music artist who is able to move effortlessly across genres from electronic music to hip-hop and pop. He is as respected and known for his work producing tracks for other artists as much as he is known for his own music. Just some of the tracks he has helped produce include Beyoncé's Run The World (Girls), Madonna's Revolver with David Guetta and Ne-Yo and Pitbull's Give Me Everything.
In 2018 alone, Afrojack has released an array of diverse hits such as Bad Company with DirtCaps, Helium by teaming up again with David Guetta and Sia, and a remix of U2's iconic Get Out Of Your Own Way. He continues to work a lot with his good friend David Guetta, and later this year they will perform in Ibiza together. Afrojack also released two hits last year with David Guetta, Another Life featuring Ester Dean and the star-studded Dirty Sexy Money with Charli XCX and French Montana.
Afrojack won a Grammy for his 2011 remix of Madonna's Revolver (David Guetta's One Love Club Remix) shared with David Guetta for the Best Remixed Recording, Non-Classical. He's been nominated a total of 4 times for remixing Collide with Leona Lewis; producing Look at Me Now with Chris Brown and producing Give Me Everything with Ne-Yo, Pitbull and Nayer.
Afrojack recently returned back home to Wynn Las Vegas for his 2018 residency and performed twice at this year's Ultra Miami for their 20th anniversary where he brought out special guest VASSY to perform their recent hit LOST featuring Oliver Rosa.
BCC's Head of Commercial, Bulent Ozerdim, was thrilled to announce the iconic DJ for the Friday night After Party: "We are thrilled to add Afrojack to the 2018 Formula 1 Azerbaijan Grand Prix entertainment line-up. He is one of the most influential figures in electronic dance music and to have him playing our Friday night After-Party – something very few promoters offer – is beyond thrilling. The party will literally go all night here in Baku! I can't think of any better way to spend the first day of an F1 race weekend! My message to everyone is clear: make sure you get your tickets while you still can and come join us here in Baku this April 27th – 29th!"
All 2018 Formula 1 Azerbaijan Grand Prix 4-day ticket holders will have free access to the Jamiroquai, Christina Aguilera and Dua Lipa concerts and subsequent after-parties on Friday 27th, Saturday 28th and Sunday 29th respectively. Roaming ticket holders will have access to these shows on the day(s) that their ticket is valid for.