F1 news in brief – Monday
It's Bahrain this weekend

After Heartbreak in Australia, Haas F1 Team Takes its Speed to Sakhir

Q&A with Guenther Steiner
Magnussen Praises Dallara for Further Step Up in speed 2018
Whiting: Haas and Ferrari relationship is fine
Abiteboul: Renault "Need Another Trouble-Free Weekend"
Alonso: McLaren good enough to challenge Top-3
Ricciardo underscores the stupidity for the current F1 car
After Heartbreak in Australia, Haas F1 Team Takes its Speed to Sakhir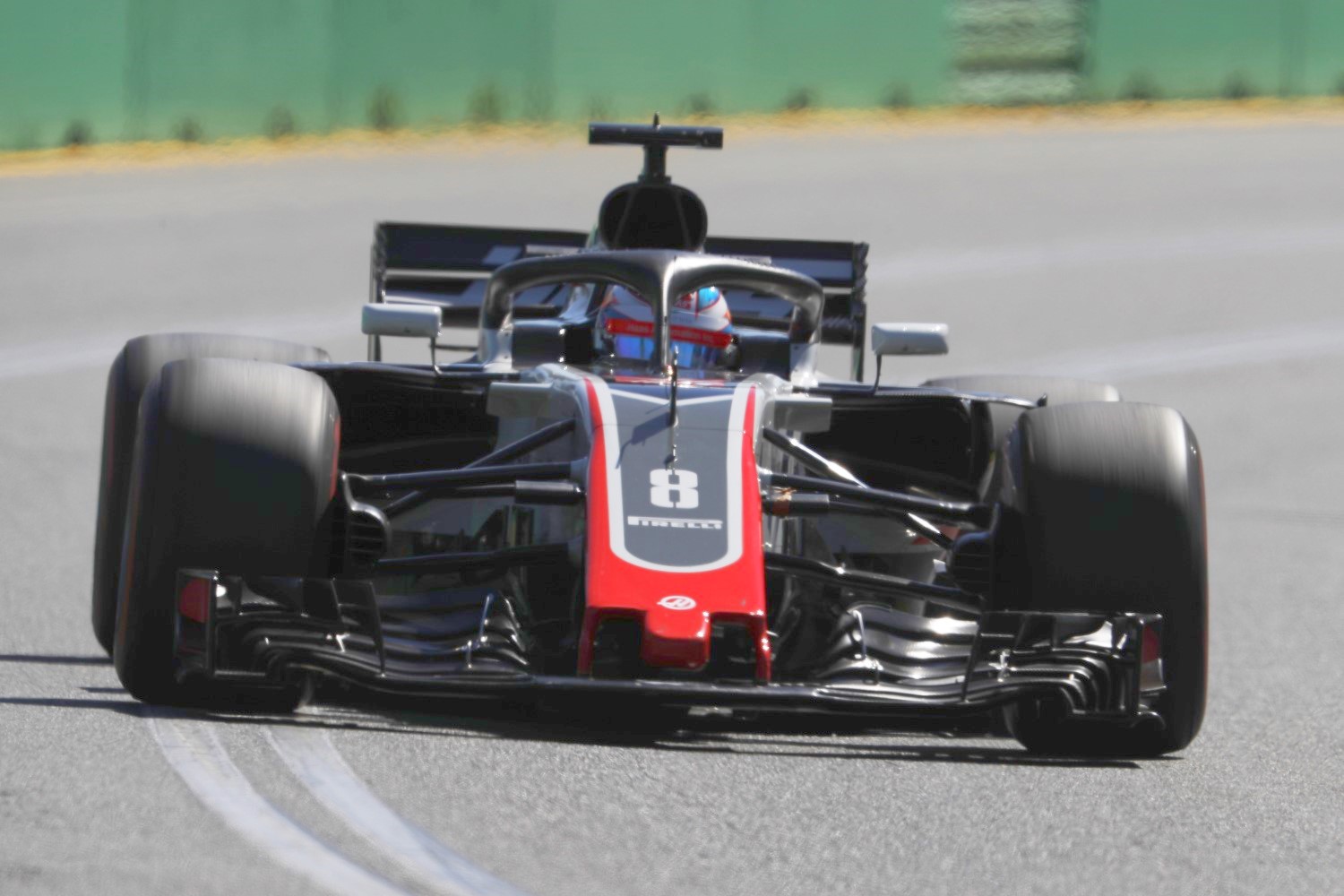 Romain Grosjean
The speed Haas F1 Team showcased during winter testing at Circuit de Barcelona – Catalunya continued to turn heads when the 2018 FIA Formula One World Championship headed down under for the season-opening Australian Grand Prix.
Drivers Romain Grosjean and Kevin Magnussen were quick in practice, and their pace carried into qualifying were the duo advanced to the final round of knockout qualifying to earn Haas F1 Team's best collective qualifying effort since debuting in the 2016 Australian Grand Prix.
Magnussen qualified sixth to equal the American squad's best qualifying effort to date, while Grosjean slotted in right behind his teammate in seventh. And with Red Bull's Daniel Ricciardo incurring a three-spot grid penalty, the Haas F1 Team duo moved up to fifth and sixth, locking out the third row. In just their 42nd race, the youngest team in the Formula One paddock was at the sharp end of the midfield spear, looking at the rear wings of Formula One's elite – Scuderia Ferrari, Mercedes and Red Bull.
Haas F1 Team proved it belonged at the front of the field, a point emphasized by Magnussen when he grabbed fourth place from Max Verstappen right at the start as he deftly overtook the Red Bull driver on the outside of turn one. Grosjean held steady in sixth, and when Verstappen's pursuit of Magnussen ended with him spinning off turn one at the beginning of lap 10, Grosjean inherited fifth place to join his teammate inside the top-five.
It was a proud moment, but also short-lived. The wheels literally came off the team's strong performance when after each driver's pit stops on laps 22 and 24, respectively, both experienced a loose wheel to end their race. It was an abrupt end to what had been an impressive run by both drivers.
Grosjean and Magnussen put aside their own disappointment, sought out their crew members, shook their hands while looking them in the eye, and let them know there will be another race.
That race is the Bahrain Grand Prix April 8 at Bahrain International Circuit in Sakhir. Haas F1 Team's notes from testing and the Australian Grand Prix are augmented by their silver linings playbook, which in size-72 font reads "SPEED".
Despite the outcome in Australia, there is no discounting the speed showcased by Grosjean and Magnussen in their Haas VF-18s.
The Bahrain International Circuit rewards speed. Its generous run-off areas allow drivers to push hard without the consequence of running into an unforgiving wall. Substantial track width also provides drivers options when it comes to attacking, as there is plenty of asphalt to tread on while pursuing one's prey.
Located in the middle of the desert, Bahrain is a gritty environment. It's an appropriate locale for a team filled with grit and determination. Bended but unbroken, Haas F1 Team takes its speed to Sakhir.
Q&A with Guenther Steiner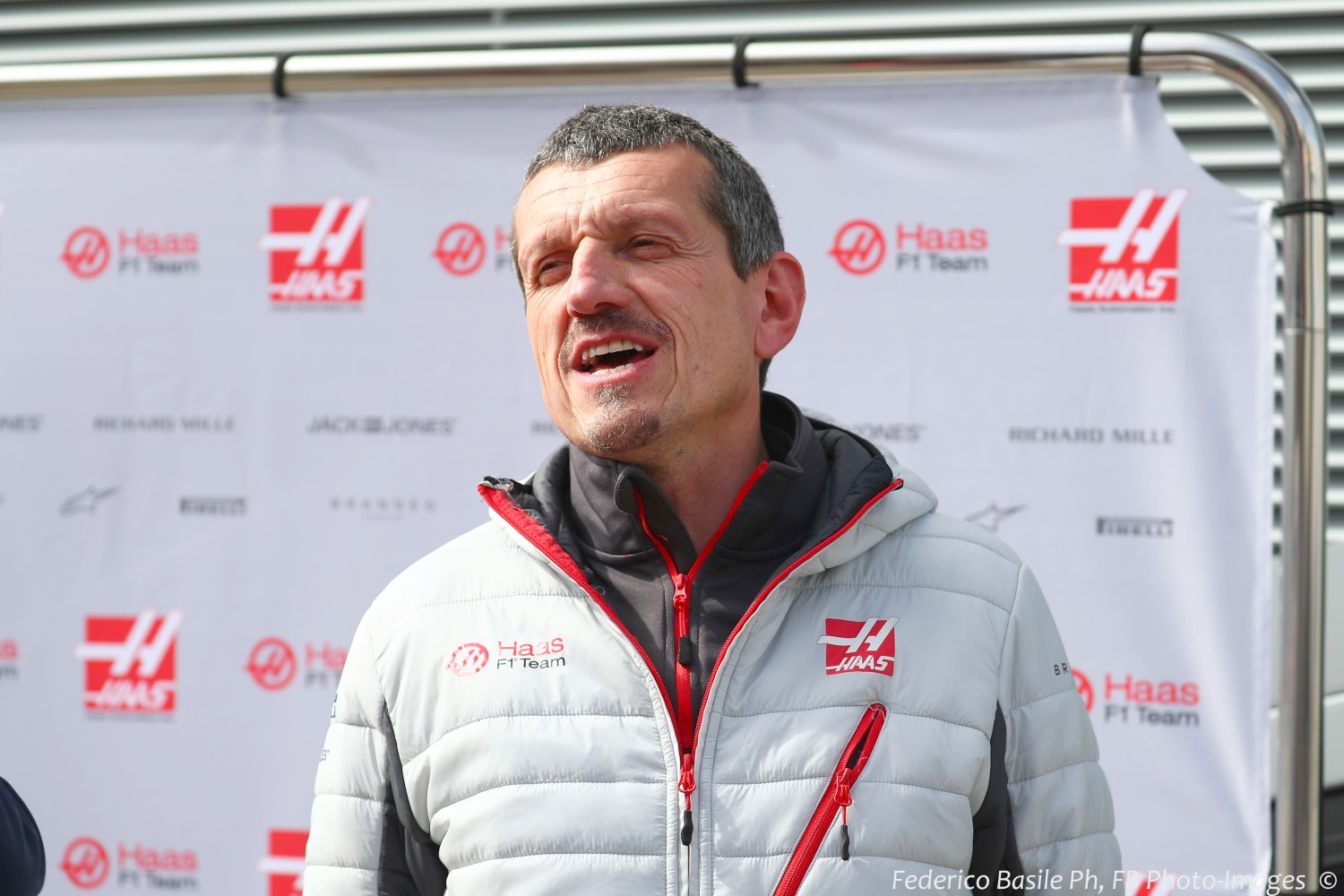 Steiner
The Australian Grand Prix was shaping up to be a milestone race for Haas F1 Team. How do you rebound from such a difficult set of circumstances, especially when the result could've been so rewarding?
"For sure, it's difficult, but that's racing. I've been doing this a long time. There are moments like this, with real downs. The good thing is the car seems to be quick, so you look forward to going to the next race and making sure you do a better job. We still have to go and do it in Bahrain, but I think we're in a good position do something similar like we did in Australia performance-wise."
What protocols can you put in place to mitigate the cross-threading of a wheel nut and, in turn, sending the car out of the pits with a loose wheel?
"As a team, we made mistakes. We had too much work to do on the car and didn't practice enough. I think the key to all of this is to get the practice in before the race so that we're prepared for all aspects of the race."
What do you do to get the crew refocused so that everyone is ready for Bahrain?
"You just have to explain what happened and be honest about it. We made mistakes, but we do have processes in place. Last year, in the second half of the season, we had some of the best pit stops on pit lane. We can do it. I think the lack of practice produced the result in Australia. Nevertheless, stuff like this happens. You get over it and move on."
As technological as Formula One is, Australia showed it still has a robust human element. For Haas F1 Team and its midfield battle, how crucial are its people to achieving success?
"It's all down to people. Everybody on the team can be proud of what we've achieved over the last couple of years, and with what we're going to achieve this year and next year. We have a good bunch of people who have put us in this position where we look very competitive this year."
The silver lining in Australia was that the Haas VF-18 had speed. How comforting was it to carry the speed from winter testing into the reality of the Australian Grand Prix?
"It was very comforting. I was optimistic, but cautiously. I'm still cautious. One race doesn't make a full season. We need to be humble and just keep on working hard. We have to try to do the same as we did in Australia, as we did in testing, not lose focus, but just keep on going, and I'm sure we'll achieve similar results."
Abiteboul: Renault "Need Another Trouble-Free Weekend"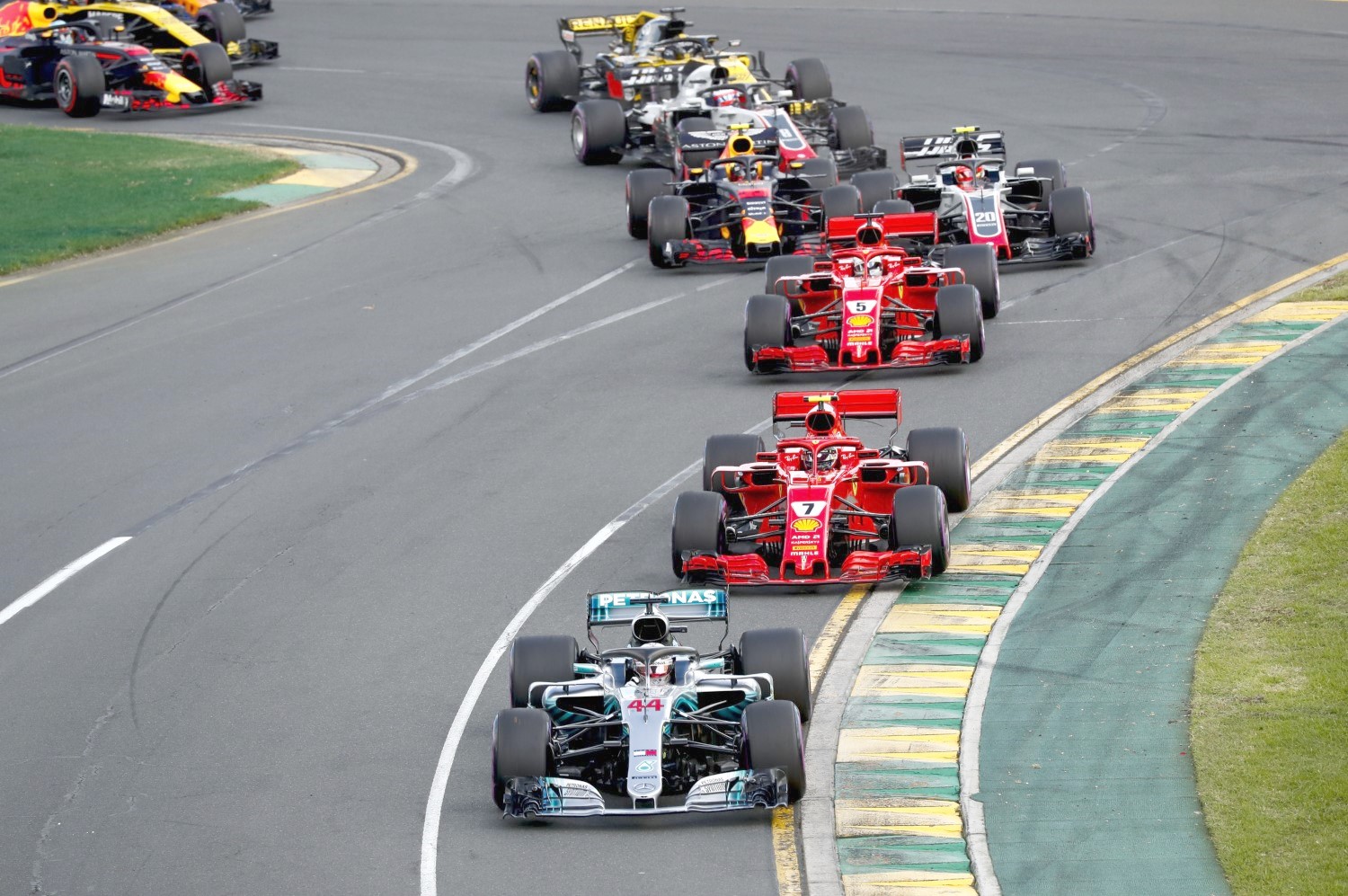 Australian GP
Following a strong opening race to the season, Renault Sport Formula One Team boss Cyril Abiteboul has made reliability his focus as Formula 1 heads to the 2018 Bahrain Grand Prix.
Neither works Renault cars nor the Renault customer teams of Aston Martin Red Bull Racing and the McLaren F1 Team suffered from reliability issues during the opening round of the season in Australia.
And for Abiteboul, Renualt's record-breaking result in Australia shows that the French manufacturer are "going in the right direction."
"We did not have any reliability issues in Renault Sport Formula One Team, nor our two partner teams," says Abiteboul. "The performance of the team was more or less where we expected and hoped for the first race.
"Ultimately the result was good; the first time that we have had both cars in the top ten since our return, and the first time in the history of Renault that six Renault-powered cars have finished in the points.
" This is a result we can be pleased with. As a first result of the year it is encouraging, but we have to be conscious of circumstances as the gaps between the top ten, and even beyond, are tiny.
"It did however confirm that we are going in the right direction and we need to build on this going forward."
As Formula 1 heads into its first back-to-back race weekends of the year, Abiteboul is aware of how important continued reliability will be.
"Bahrain is the second race of the year and we need another trouble-free weekend, especially as we enter a double-header far away from our European base."
How good did it feel to handily make it into Q3 and then run up front in the race?
"That is what you work for, and when it is achieved, it's a great moment for the team. It comes with confidence and experience."
Some say Australia is a bit of an anomaly in Formula One, where a team's performance at Melbourne Grand Prix Circuit is not indicative of how a team will perform in other races, notably Bahrain. What do you say to that?
"I would say I'm still cautiously optimistic. I would never be arrogant and say, 'Oh we will do the same in Bahrain,' but, for sure, we will try to do the same. The car showed speed in Barcelona and Melbourne. There is a point, maybe after China, where we will really know where we are."
More specifically, can the speed you displayed in Australia carry over to Bahrain?
"We will see when we get there. I think the car is competitive. Will it be the same as Australia, compared to the opposition? I don't know, because I don't know what they're doing. Again, I'm cautiously optimistic that it can be done."
How important is it to have a strong finish in Bahrain, where the disappointment from Australia can be forgotten?
"I think if we achieve a good result in Bahrain, we will forget about Melbourne. If we don't, we'll dwell over what happened in Australia until the time we have a fantastic result, or time gets us over it. The aim is to do everything right and come home with a good result."
The speed Haas F1 Team showed in Australia led some in the paddock to infer it was because of the team's Ferrari ties. But you've been with Haas F1 Team since its inception and have firsthand knowledge of the time, effort and energy that have gone into building this team. What's your reaction when people try to dilute Haas F1 Team's achievements by saying it's because of Ferrari?
"Everybody is allowed to have an opinion. Some people have an opinion, which I think is based on no facts. It does not have a lot of value to me. I think the whole of Haas F1 Team can be proud of the work done between last year and over the winter to produce the VF-18 and get it into its competitive condition. It's merit to them. They can be proud. If people have an issue, fine with me. We report what we are doing, like everybody else, to the FIA. That's why I'm more than confident we are not doing anything wrong. I'm perfectly fine with how we do business. We design our own aero, as per the regulations, and yes, we use mechanical parts from Ferrari, but everybody's known that for the past two years. We are well above board, and happy to be where we are."
Magnussen Praises Dallara for Further Step Up in speed 2018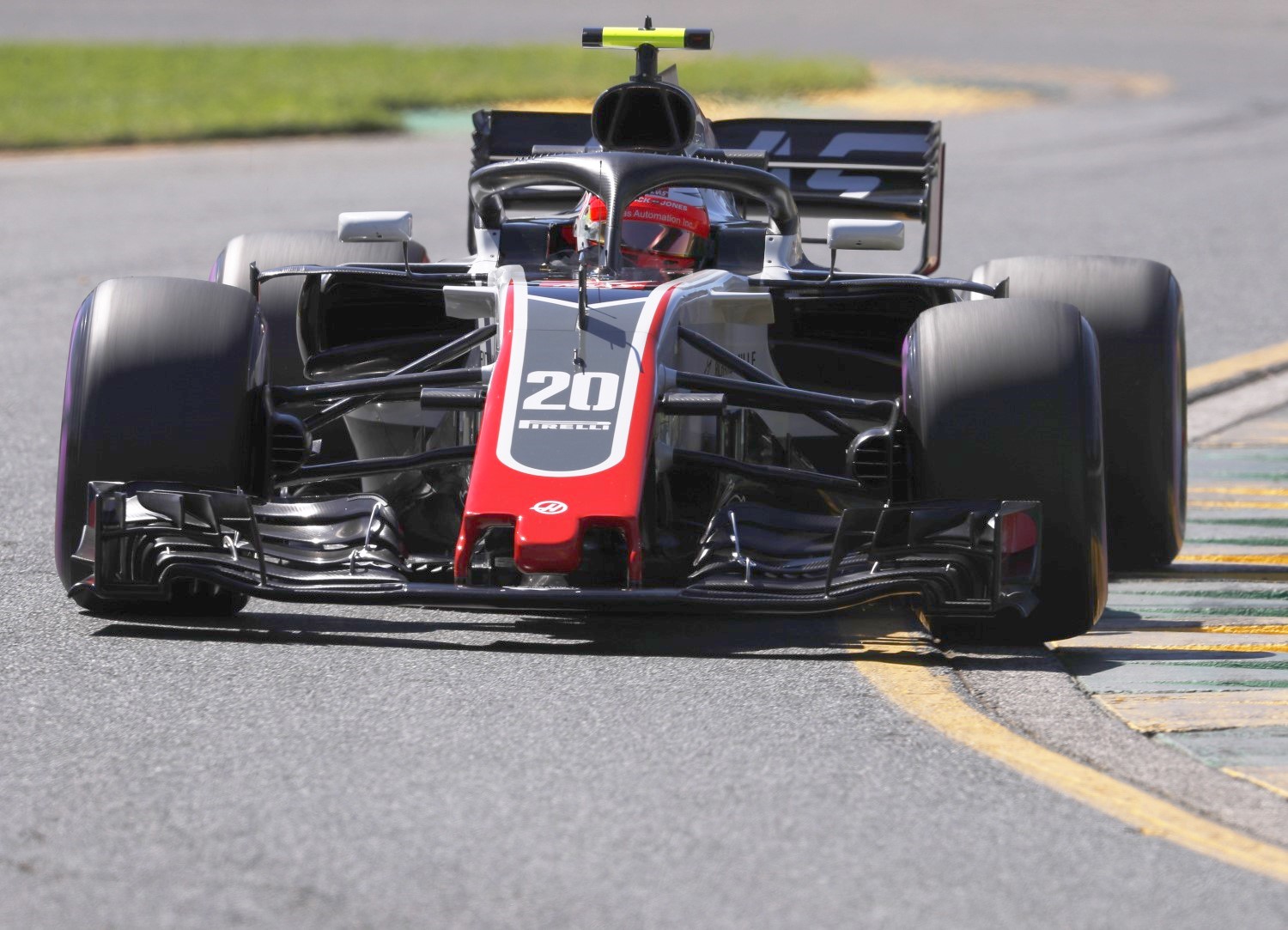 Kevin Magnussen
Kevin Magnussen says the way Dallara has stepped up their game in 2018 has been a massive benefit to the Haas F1 Team, with the 2018 chassis much better that its predecessors.
Haas stood out during pre-season testing at the Circuit de Barcelona-Catalunya, while Magnussen and team-mate Romain Grosjean started the Australian Grand Prix from fifth and sixth on the grid, by far the team's best ever qualifying performance of their short lifespan.
The race in Australia marked the first race of Haas' third season in Formula 1, and Magnussen feels that across that time, Dallara has improved its standards every year, and as a result, the team are seeing the benefits of this translate into improved performance on track.
"Dallara is a crucial part of the team and they've stepped up this year too," Magnussen is quoted as saying by Motorsport.com. "If you look at the car, the parts look much better this year – cleaner and better quality. That's very, very important, it means a lot.
"We can design the car in CFD and in a computer, and that's working in CFD and that's working in the wind tunnel, but if we don't get an actual car that it was what we meant it to be, then it's not good.
"They've done a really good job on their side. Hopefully they will continue, because they're learning as well. It's very good for their business being involved in this project, I'm sure they are improving not only our Formula 1 cars, but their cars as well."
Whiting: Haas and Ferrari relationship is fine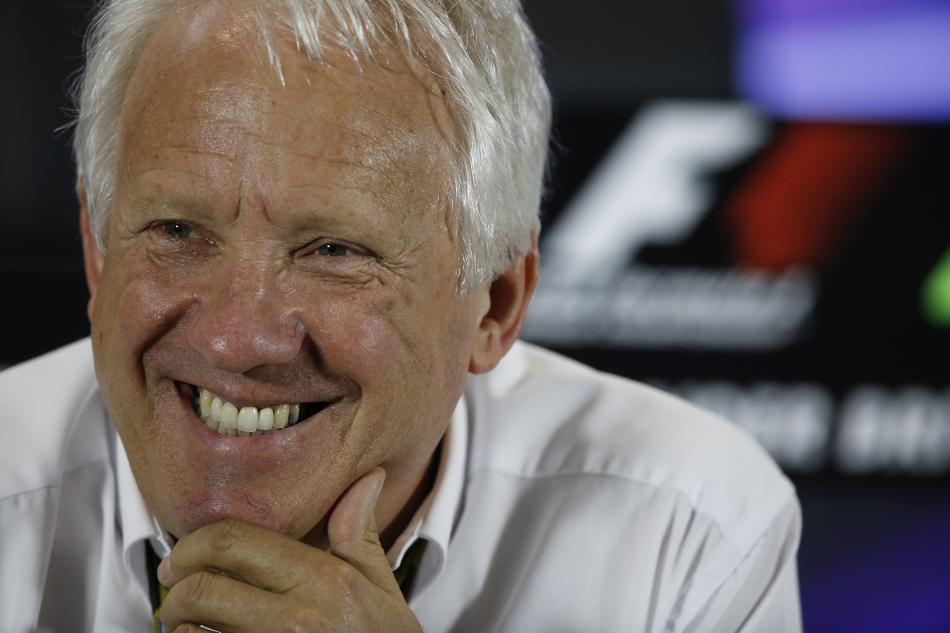 Charlie Whiting
Formula 1 race director Charlie Whiting is adamant that the relationship between Ferrari and Haas is all above board and the two teams are not breaking any rules.
Some rival teams have accused Haas of fielding a carbon copy of last year's Ferrari and have questioned the legality of the partnership between the Italian and the American team.
Neither Haas cars finished the race due to a pitstop fiasco but both were running in strong positions before they parked on the side of the circuit. Nevertheless, early evidence suggests Haas have catapulted up the pecking order and could well be fourth behind the big three teams.
But Whiting is convinced that all is in order, "We know exactly what's going on between Haas and Ferrari, which is completely legal. Last year we had one team expressing some concerns, but we've not seen anything that concerns us."
Haas's chassis is built by Dallara in Italy. The team use Ferrari engines, gearboxes and front suspension as well as other parts they are allowed to buy in, and they have access to the Ferrari wind tunnel.
Team chief Guenther Steiner declared ahead of the Bahrain Grand Prix weekend, "I'm perfectly fine with how we do business," said Steiner.
"We design our own aero, as per the regulations, and yes, we use mechanical parts from Ferrari, but everybody's known that for the past two years. We are well above board, and happy to be where we are," added Steiner.
Alonso: McLaren good enough to challenge Top-3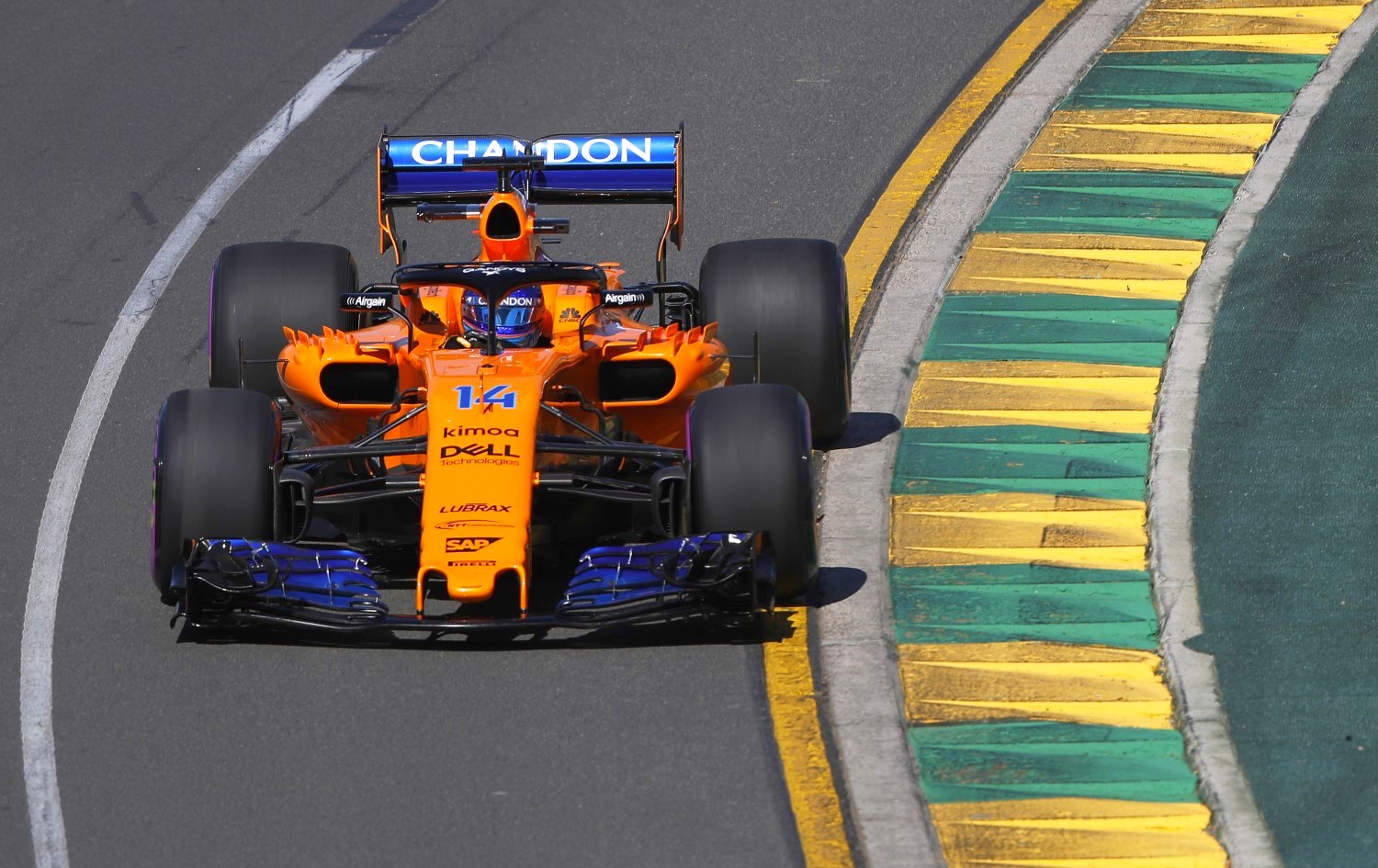 Alonso thinks McLaren is that good
Fernando Alonso believes McLaren can target row-3 in a few races.
"Definitely it's going to be better and better for McLaren," Alonso said. "There's a lot of potential in the car still to unlock.
"It's the first race with this combination, McLaren [and] Renault power unit, so a lot more to come.
"Hopefully from Bahrain we see another step forward and Red Bull will be the next target."
"Right now they're still clearly ahead of us – they're in that exclusive group of Mercedes, Ferrari and Red Bull.
"But McLaren is willing to enter that group and in the next couple of races hopefully we forget the middle group and we look forward to that privileged three top teams.
"There is potential in the car – I cannot see any reason why we should not be there in the next coming races."
"We cannot forget that we decide to switch engines very late in the [2017] season so we had to redesign some of the parts that we already made at the rear end of the car," Alonso said.
"The integration between McLaren and Renault still not at 100% and in the next coming races we'll see more and more potential."
Teammate Stoffel Vandoorne added: "I'm very optimistic – we know there's a lot coming from us.
"The partnership with Renault is still very new. That was our first race. We know that the next couple of races there's new parts coming on the car.
"We feel that there's some margin for progression. We know the next couple of races are crucial for us, hopefully we can bring some upgrades and improvements to the car and deliver some more performance."
Ricciardo underscores the stupidity of the current F1 car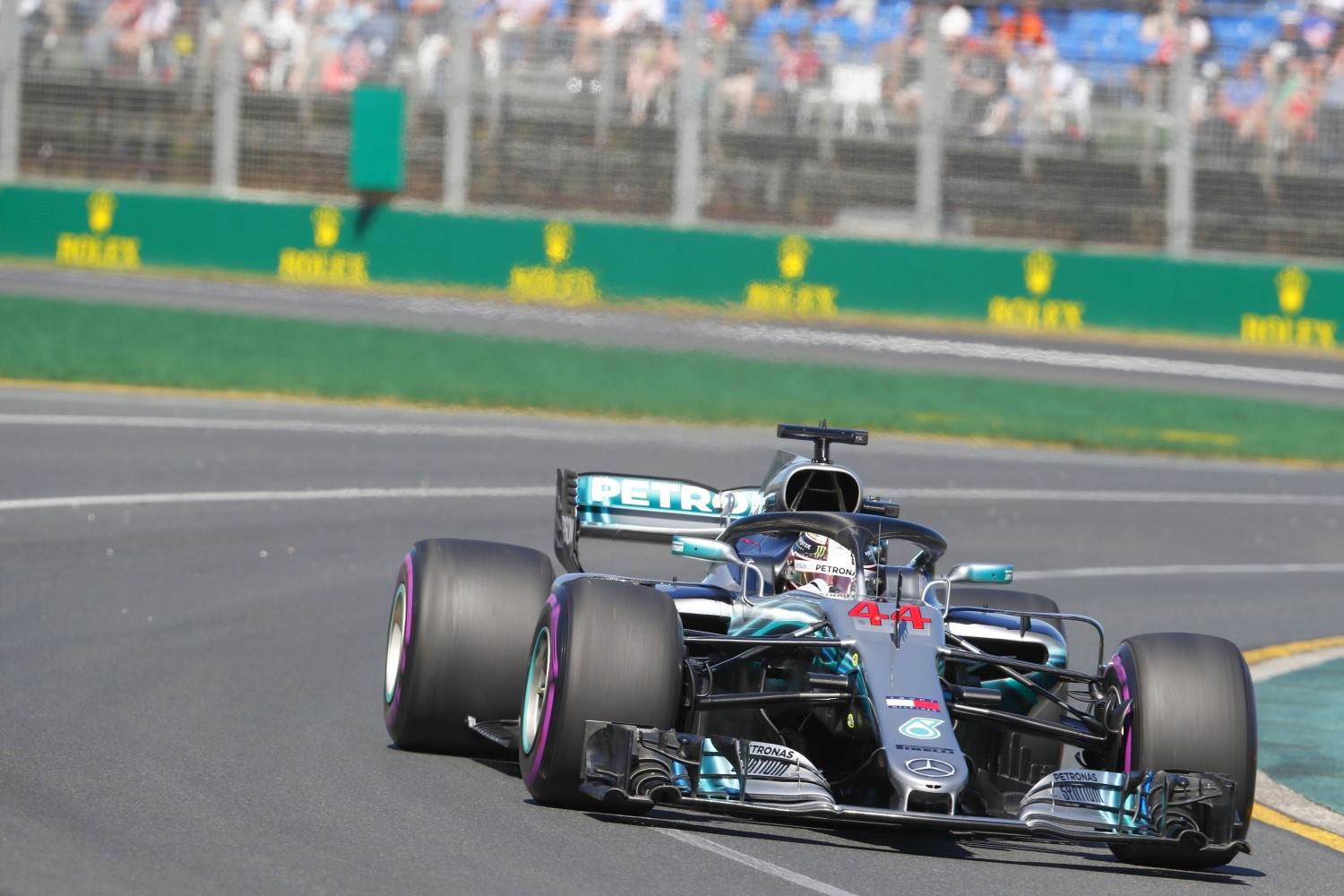 AR1.com predicted the day they announced the wider tires in F1 it would ruin the racing
Red Bull driver Daniel Ricciardo believes the width of modern Formula 1 cars plays a part in making overtaking more difficult.
"I feel now with the wide tires and wide cars, they already take up a lot of space on the track," he told Autosport.
"It's hard to find clean air. It's getting to a point where I think some racetracks are going to be hurt by the racing. There's not going to be much.
"I think narrower cars were great. It's like motorbikes, because they're so narrow there's always room to get past. And they lap 30 seconds slower than us.
"I think it proves it's not necessarily about the lap time. We do need the raceability, because that's the spectacle."
Ricciardo said, the 2014 version of the lower-downforce cars used between 2009 and '16 hit the sweet spot in terms of racing and lap time.
"They were slow for our standards, but for a spectator they don't know necessarily that much different," he said.
"But the racing… you could follow, you could pass. As far as overtakes went, I thought 2014 was good.
"Aerodynamically, they're very strong now. You see the sidepods of the car, there's so many bits. It looks sick, but all it means is the car behind is going to get pretty messed up.
"It's at a point now where at Barcelona, we were going fast. Turn 2, 3, was full, Turn 9 was full.
"It's impressive, but the faster we go, the harder it's going to be to overtake and the harder it's going to be to follow close.
"So do we want to see cars doing 1m22s as opposed to 1m25s, but not being able to race on Sunday? Or do you want to see slower cars but they can race?
"They still need to be fast but there's a balance."