Tesla plunges further as questions loom about fatal crash (Update)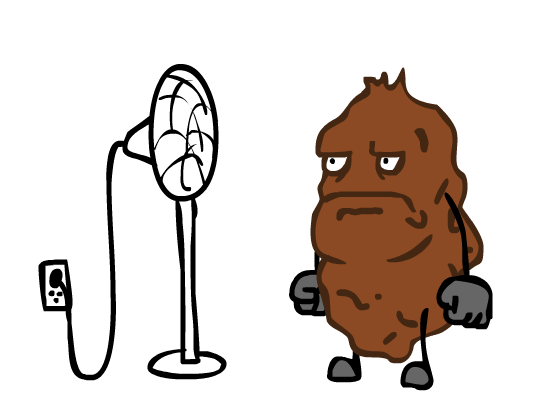 The shit just hit the fan for Tesla
UPDATE Tesla Inc. late Friday acknowledged its semiautonomous system Autopilot was engaged by the driver in the seconds before a fatal crash last week, raising more questions about the safety of self-driving technology on public roads.
Federal investigators this week began examining the March 23 crash of a Model X sport-utility vehicle that was traveling south on Highway 101, near Mountain View, Calif., before it struck a barrier, then was hit by two other vehicles and caught fire. The driver of the Model X was killed.
Tesla said its vehicle logs show the driver's hands weren't detected on the wheel for six seconds before the collision, and he took no action despite having five seconds and about 500 feet of unobstructed view of a concrete highway divider.
Anyone who engages autopilot at this stage of development is being played like a fiddle by these automobile companies who are using real humans as test dummies. Autonomous technology is nowhere near ready.
Our advice if you have it – switch it off and leave it off.
Elon Musk is transforming the automobile industry but his company, Tesla, teeters on the brink of bankruptcy
03/28/18 Tesla Inc. shares fell the most in almost two years as questions about a fatal Model X crash in California intensified the pressure on Elon Musk's electric-car maker.
The company is working with authorities to retrieve the vehicle's logs, according to a Tesla blog post that didn't say whether the driver killed on Friday had engaged the vehicle's Autopilot system. Tesla preemptively defended the record of its driver-assist safety features, which it has said will eventually enable autonomous driving.
March has been brutal for Tesla, with shares falling on all but five days. The trend continued Wednesday with a decline of as much as 9.3 percent, the biggest drop since June 2016, to $253.21.
Its unsecured bonds have also hit all-time lows ahead of the release of first-quarter production results expected next week. The tone of the day was captured in analyst reports, with Cowen & Co. saying it's time to "question Autopilot leadership" at Tesla and Sanford C. Bernstein focusing on the "fallacy of automation" to boost production.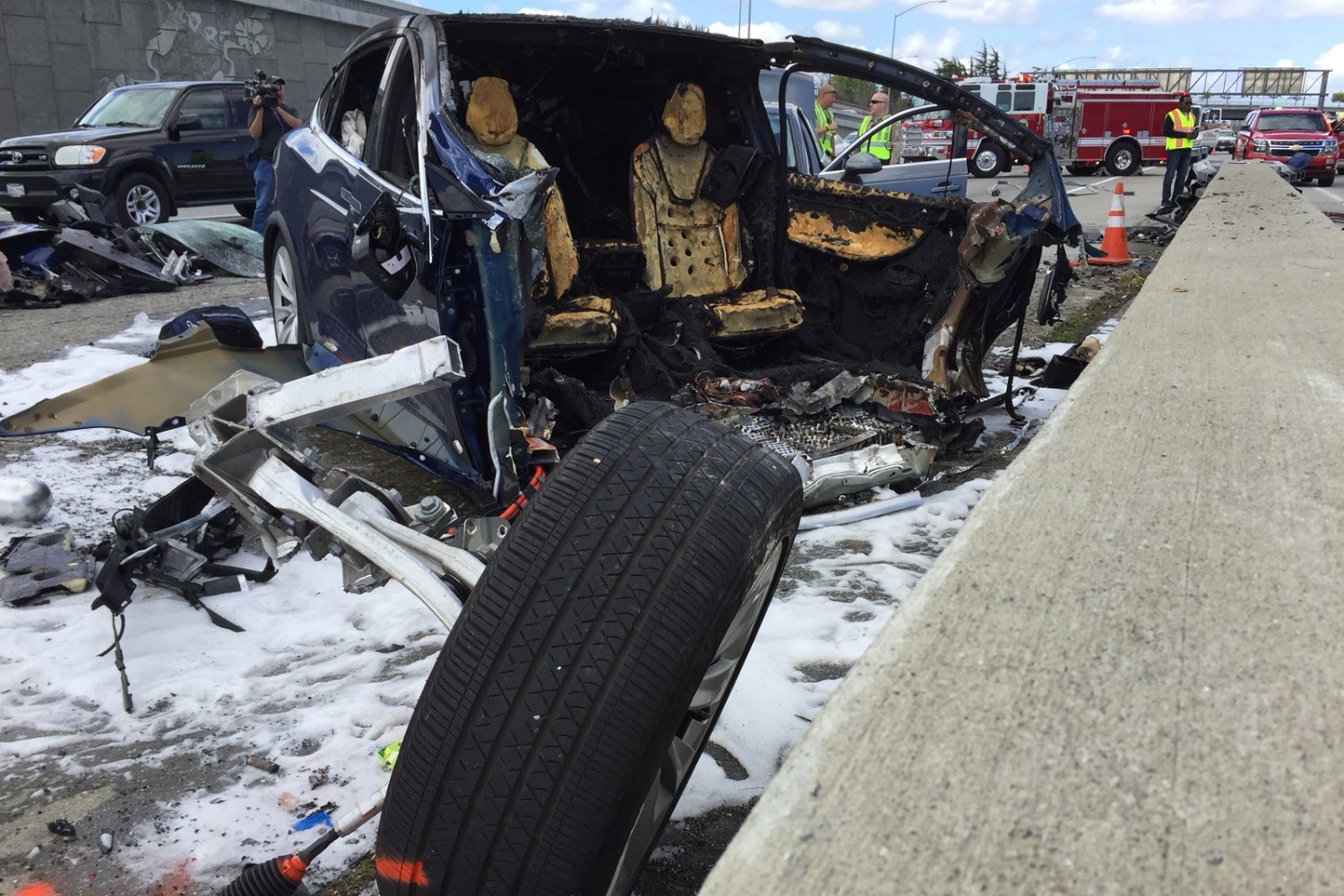 The front of the car is totally gone. The poor passengers had no chance
The crash, which is being investigated by U.S. authorities, adds to Chief Executive Officer Musk's challenges including concerns that the electric-car maker won't reach its production targets for the all-important Model 3 sedan. The accident also potentially raises fresh questions about self-driving features after a deadly Uber Technologies Inc. accident that happened days earlier sent ripples across the broader autonomous-vehicle industry.
"We have in the past questioned Tesla's promise that the current hardware will be able to eventually provide full self-driving capability," Cowen analyst Jeffrey Osborne, who rates Tesla as "underperform," wrote in a note. Given regulators' reaction to the fatal Uber crash, "we see a large risk" that the self-driving equipment and capabilities Tesla has been touting to customers many not meet the eventual government standards, he wrote.
The U.S. National Transportation Safety Board said Tuesday it was sending investigators to examine issues raised by the Tesla accident, in which the Model X struck a highway barrier on March 23 near Mountain View. The safety board will examine the post-crash fire and steps needed to make the vehicle safe to remove from an accident scene, according to a tweet.
Tesla owners have driven the same highway stretch with Autopilot engaged about 85,000 times since the system was introduced, and no accidents have been reported that the company is aware of, the carmaker said. by Dana Hull and Ville Heiskanen/Bloomberg