Uber Reaches Settlement Over Fatal Autonomous Crash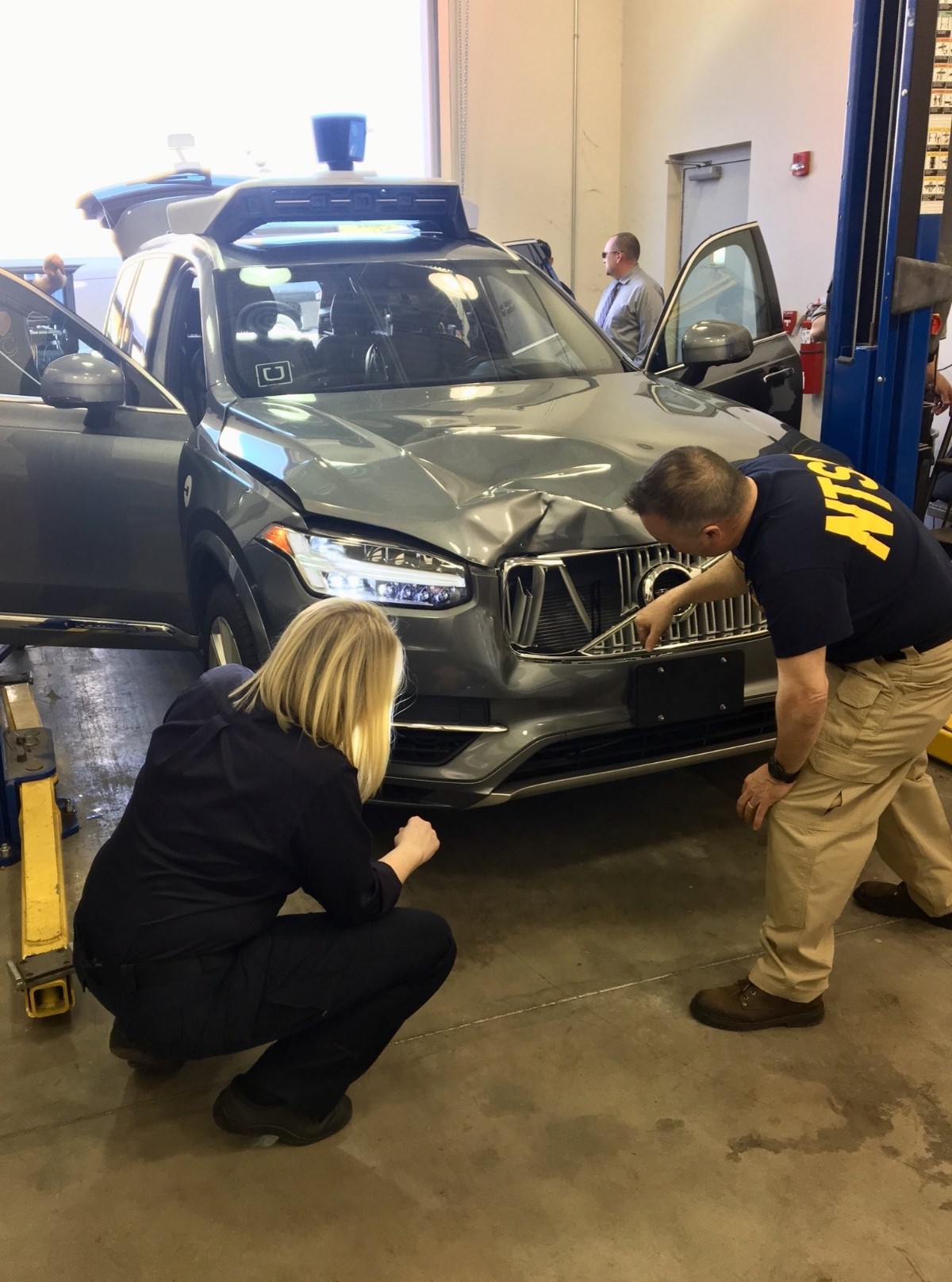 NTSB investigators survey car
The first fatal crash involving a fully autonomous vehicle had the potential to become a landmark legal case but Reuters reports Uber has reached a settlement with the daughter of Elaine Herzberg.
The news comes exactly one week after the victim's daughter retained the law firm of Bellah Perez PLLC. Details of the settlement were not announced but Cristina Perez Hesano, an attorney at the firm, said "the matter has been resolved" and they won't have any further comment.
Uber's decision to settle isn't surprising as the company has been under intense scrutiny ever since the fatal accident occurred in Tempe, Arizona earlier this month. The company has also been hammered by bad publicity as crash footage showed the safety driver of the Volvo XC90 was looking down seconds before impact. A handful of experts also blamed Uber's technology for failing to notice Herzberg and Arizona's governor recently suspended the company's autonomous testing program in the state indefinitely.
Given the never ending cycle of bad news, Uber apparently wanted the issue to go away quickly and quietly. As a result, the company appears to have settled the issue even before a lawsuit was filed. This may have been a wise move as a lengthily legal battle would have allowed for discovery and a closer examination of Uber's autonomous driving technology.
While Uber no longer has to worry about a lawsuit, the National Transportation Safety Board is still investigating the accident as they try to determine the "operating condition of the vehicle, driver interaction with the vehicle and opportunities for the vehicle or driver to detect … the pedestrian." The investigation is still in the early stages and the latest update from the NTSB indicated they were in the process of examining the vehicle and collecting all relevant data from the crash. Carscoops