DC Autosport Signs Barrichello For 2018 F4 US Effort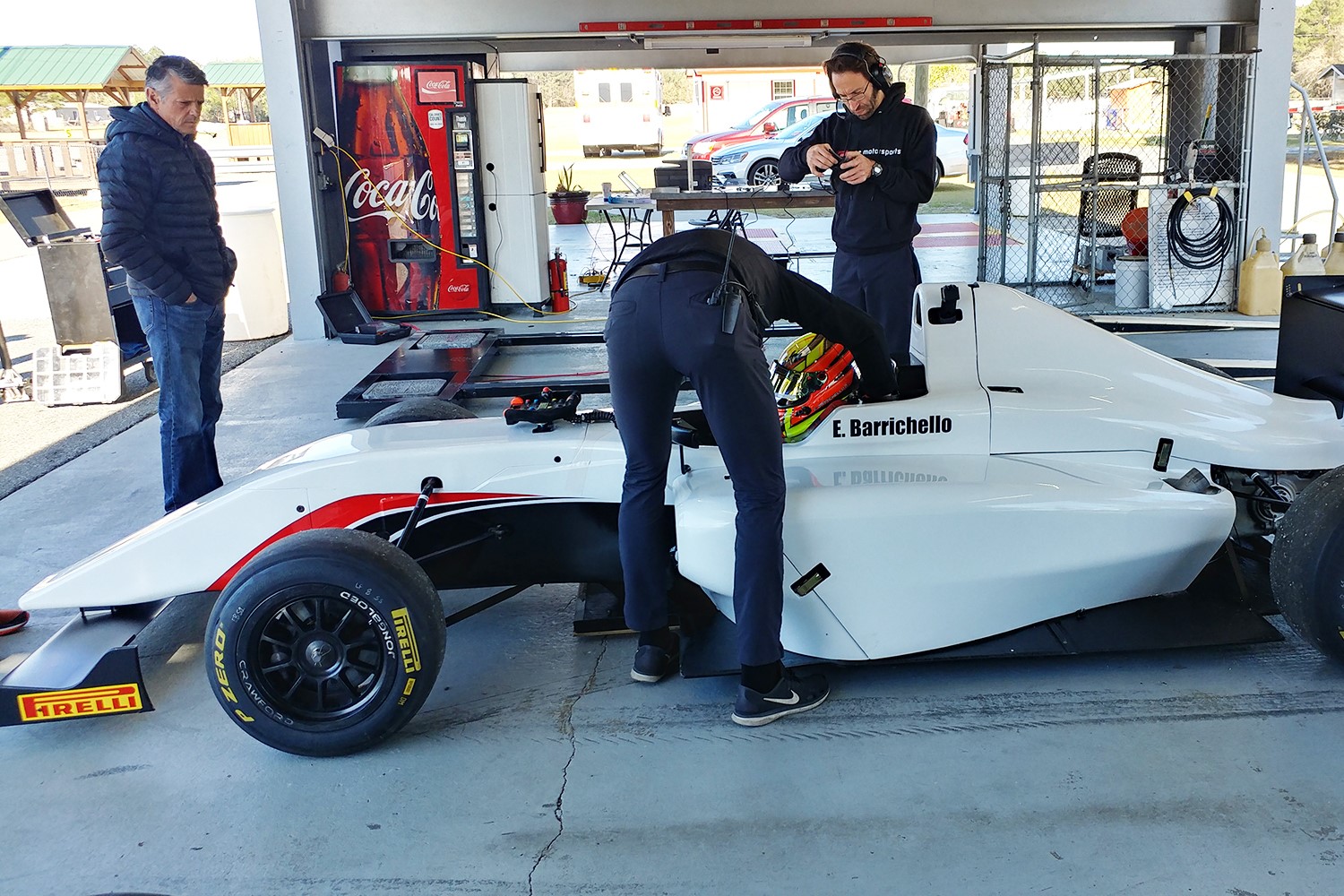 Eduardo Barrichello gets ready
DC Autosport is thrilled to announce their first two drivers for the 2018 Formula 4 United States Championship Powered by Honda. Team owner Don Conner can confirm that veteran open wheel driver Steve Bamford will be joined by series freshman Eduardo Barrichello, the 17-year-old son of former F1 superstar Rubens Barrichello under the DC Autosport tent. The duo has both tested with the team in the off-season ahead of the season opener at Virginia International Raceway on April 26-29. Conner is a paddock veteran who has been a key staff member of the successful Cape Motorsports operation, and he is extremely motivated to continue Cape's level of performance with his own team. With two drivers signed for the year, the team has one seat still available for the 2018 season.
"I'm certainly ready to get the season underway, and we primed and ready for the official series test at NOLA Motorsports Park this weekend," said Conner, looking into the future. "I'm extremely excited to have Eduardo on-board with us. He's talented and has great passion for the craft, which has no doubt been passed down from his father. I'm honored that Rubens has chosen to trust us with Eduardo's entry into open wheel racing, and I know that our goal will be to win the championship. Pairing him with a veteran like Steve provide a stable atmosphere for him."
Barrichello has been developing his considerable talents in national and international karting events, having started his career in 2010. The Brazilian has raced extensively in the Rotax Max series, the Florida Winter Tour and the Superkarts! USA Pro Tour and he has logged countless victories in his eight-year karting career. Eduardo most recently earned the Senior ROK vice-champion trophy in the ultra-competitive Rok Cup Florida Winter Tour, having won the opening round in Palm Beach, Florida, topping many of the sport's finest veteran drivers.
"I am looking so much forward for the start of the season," Barrichello enthused. "I love driving the F4 car and I am really excited to drive for such a team as DC Autosport. F4 is the beginning of everything for me and I want to do well at it."
Eduardo's famous father Rubens is equally as motivated to see his son begin his journey with DC Autosport in the F4 US Championship.
"I am really excited for Eduardo," added the winner of 11 Formula 1 Grand Prix races. "He is really talented in karts and I am sure he will do great in formula cars as well."
The team began its testing program in January and will be on-track this weekend at NOLA Motorsports Park for an official two-day test. The F4 US Championship's 2018 schedule kicks off officially on the April 27-29 weekend at Virginia International Raceway. The series consists of 18 races over six weekends, and will visit Road Atlanta, Mid-Ohio, the Pittsburg International Race Complex and New Jersey Motorsports Park before capping the season at the Circuit of the Americas in October in support of the F1 United States Grand Prix.
Drivers and parents interested in scheduling a test with DC Autosport with Cape Motorsports should contact Don Conner directing at 618-593-4888.