Latest F1 News in Brief – Thursday
Force India thinks Renault powered teams closer to front

Force India says Renault teams have upped game

Vettel admits 'struggling' with 2018 Ferrari
Wolff Against Making Formula 1 Easier to Enter for New Teams
Vettel: I don't mind if Ricciardo and I are teammates again
Halo acted as useful sun visor in Australia
Force India says Renault teams have upped game
(GMM) Force India says it is still working on its 2018 car, after a difficult start in Melbourne.
Despite finishing fourth overall in 2016 and 2017, the Silverstone based team has fallen behind the highly competitive midfield this year.
But technical boss Andy Green told Auto Motor und Sport: "Not everything has arrived yet.
"We still have a problem from the apex to the corner exit right now."
Deputy boss Bob Fernley agrees that Force India is still working to improve the new car.
"It will take two to three races to understand the package. We will have a new wing in Bahrain."
And driver Sergio Perez said: "We will soon be back in a position to fight for points."
Explaining the difficult start, Fernley said one factor is engine power.
"Compared to Melbourne 2017, the Mercedes teams improved by an average of 1.1 seconds. Unfortunately, the Renault teams have improved by 1.6 seconds. And that's exactly who are opponents are."
He is referring to McLaren but also the Renault works team, adding: "They not only have more money and people than us, but also excellent drivers.
"That makes it all the more important that we show the same qualities as last year — consistency, reliability, and good strategy. In 2017 we had the fourth fastest car in very few races and nevertheless finished fourth," said Fernley.
Vettel admits 'struggling' with 2018 Ferrari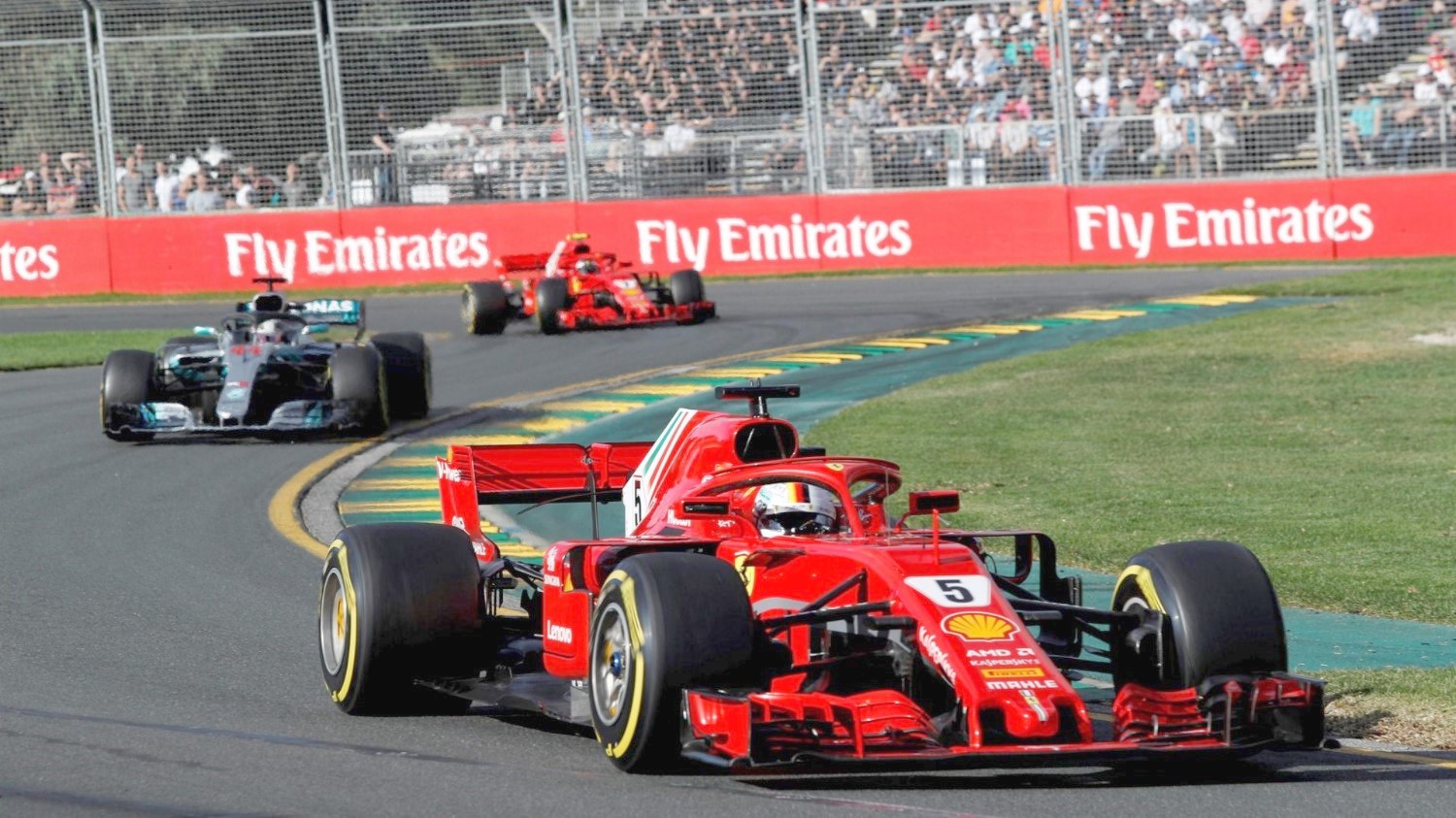 Vettel not comfortable in this year's Ferrari
(GMM) Sebastian Vettel has admitted he does not yet feel at home at the wheel of this year's Ferrari.
As in 2017, the German kicked off his new championship campaign with a win — but he said he is not as happy as he was in Melbourne 12 months ago.
"At the moment we're a bit worse off. Last year we had more pace at this point," he said.
Also true is that his teammate Kimi Raikkonen outpaced him all weekend in Australia.
Vettel admitted he is struggling with the 2018 machine.
"I'm not yet exactly there with the car, and if I don't feel what I need to feel then it's a bit tricky."
He said the 2018 car has "huge potential", but admitted that he also needs to improve from a personal point of view.
"I'm still struggling a little bit," said Vettel.
"I want the car to be spot on when I hit brakes and turn in, and in that window, I'm not yet happy. Of course it's our job to drive around problems but if I could choose, I would like it a bit different.
"When you have confidence it makes a big difference," he continued. "If you trust the car, you don't think for a second — you just go out and do it. At the moment, it just feels a bit too conscious."
Vettel's Melbourne win was helped by the race strategy, with Lewis Hamilton majorly disadvantaged by the virtual safety car period.
But another factor was Vettel's 'overcut', with a pit radio message emerging that depicts Raikkonen urging Ferrari to not "f*** me up" through strategy.
Former world champion Nico Rosberg says Ferrari clearly sacrificed Raikkonen to help Vettel.
"Poor Kimi," he is quoted by Speed Week. "He was used to help Sebastian.
"But Kimi wouldn't have won anyway, so it's completely understandable that Ferrari had to try it in that way."
Wolff Against Making Formula 1 Easier to Enter for New Teams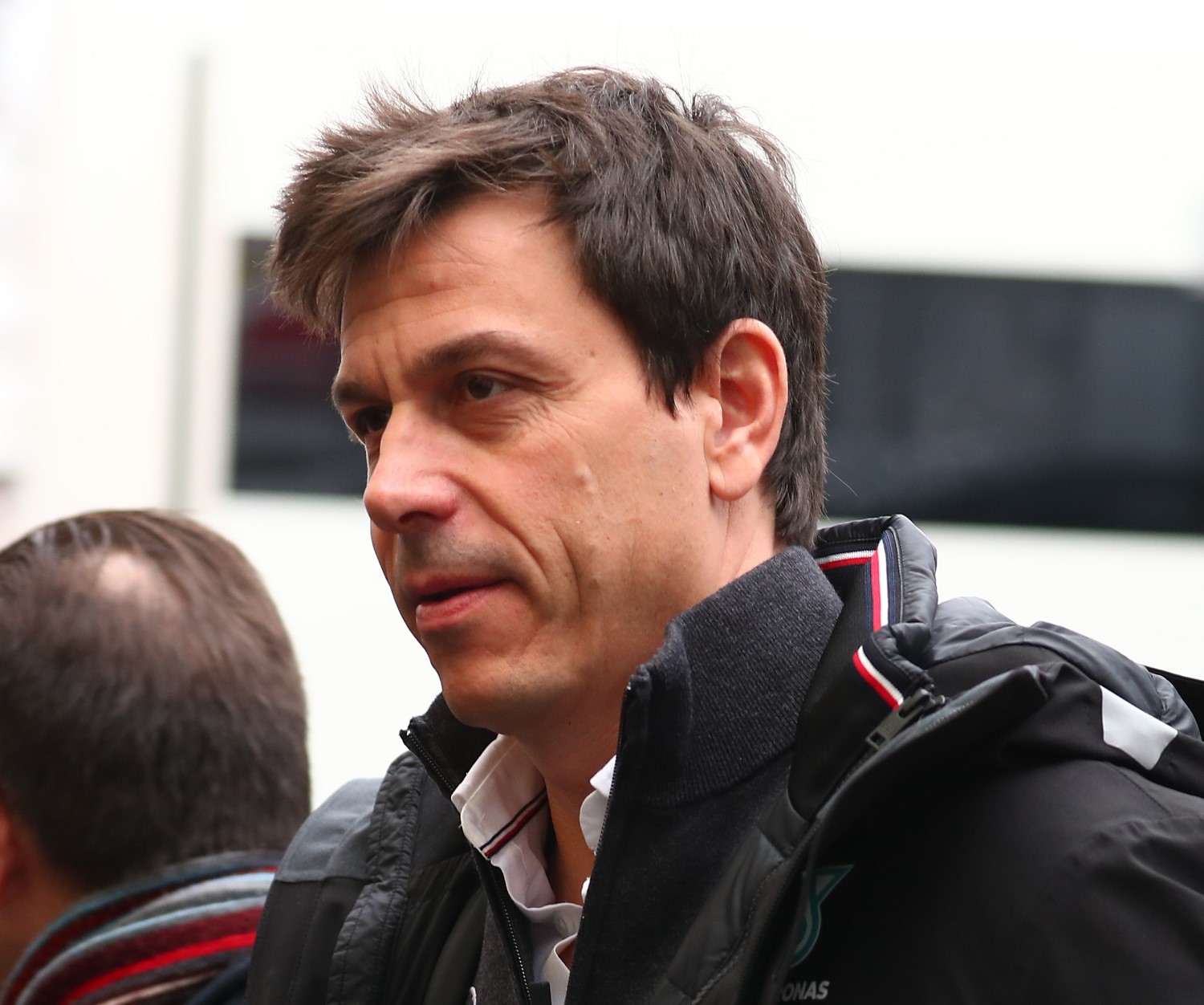 Wolff has the deep pockets of Mercedes behind his team the competitors do not have the luxury of having.
Mercedes AMG Petronas Motorsport boss Toto Wolff says he is against changing rules to make it easier for new teams to enter, and be immediately competitive in, Formula 1, saying it would be bad for the sport.
Mercedes have won both Drivers and Constructors World Championships for the last four consecutive years, comfortably securing titles before the final race of the season. During this time the sport has seen one new team – Haas F1 Team – join, whilst three teams – Manor Marussia F1 Team, Caterham F1 Team and Lotus F1 Team – have all left.
Whilst Formula 1 owners Liberty Media have brought in ex-McLaren boss Martin Whitmarsh to try and introduce a budget cap and make it easier for new teams to enter, Wolff said in an interview with Germany's Frankfurter Allgemeine Zeitung that he doesn't feel that "artificially levelling" the teams is the right thing to do – claiming Mercedes paid its dues when it entered the sport, and other teams should do so too.
"The entry level is high, as in any competition at a certain level. But no one should insist on being competitive from the outset by changing the rules.
"We also had a difficult phase in 2010, 2011 and 2012, and we only managed one victory in this time.
"What kind of service would that be to Formula 1 if you cut the rules in such a way that a beginner immediately climbs right up to the front? Good for them if it works like that.
"But I can only warn against artificial levelling. After all, the competing teams have earned their place with hard work and high investments."
Though Wolff isn't happy the idea of a budget cap, he's not against the idea of using standardized parts to cut costs – even suggesting that Mercedes could supply these parts to other teams.
"We think that certain components should be released for distribution and standardized.
"In addition, the engine speed should be allowed to increase and the fuel flow should be increased.
"Standard parts should be considered where a new entrant may not want to develop. We would make our technology available or standardize it."
With each Formula 1 season seeing a reduction in the number of overtakes, many are calling for drastic rule changes. This isn't something Wolff agrees with, as the Austrian feels that rules should remain largely the same, and that other teams will catch up in a few years.
"For us, a change in the engine regulations would even be desirable because we assume that our structure works at Mercedes.
"To avoid a transformation of performance, we would like to start again from scratch. But that would be expensive. We therefore call for the rules to be more or less maintained.
"In two years' time there will be only marginal differences in performance between the now competing engine manufacturers. Renault will close up this season. And Honda took a big leap" CheckeredFlag
Vettel: I don't mind if Ricciardo and I are teammates again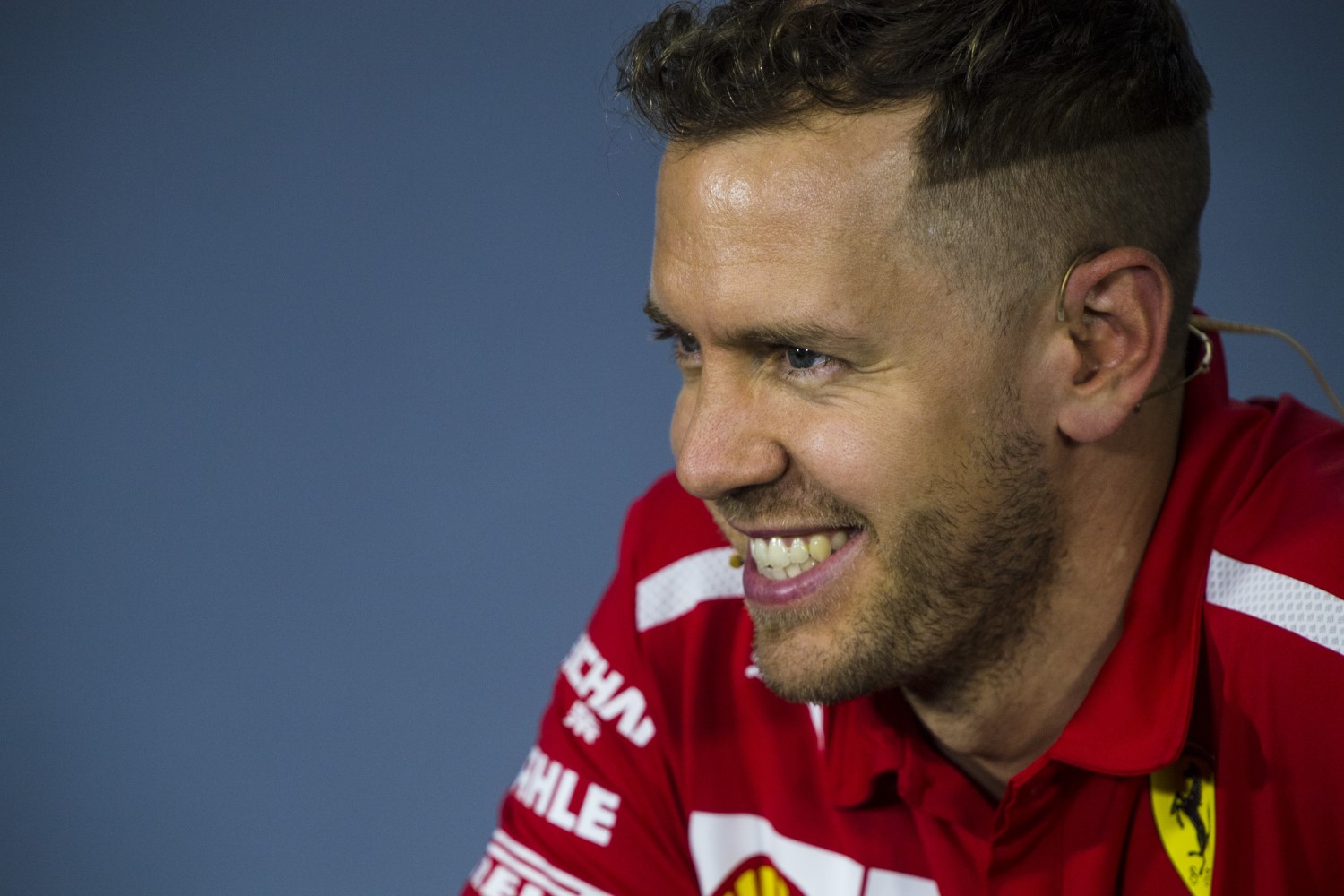 Vettel spoke with Ricciardo at Melbourne's Thursday press conference
Daniel Ricciardo has a door open at Ferrari should he decide to depart Red Bull at the end of this season when his contract runs out, the supposed stumbling block – Sebastian Vettel – would not mind if the Australian replaces Kimi Raikkonen in the legendary team.
In Melbourne, Vettel trashed the myth that he would not welcome Ricciardo to the Italian team because the pair have history, the one and only year they were teammates at Red Bull in 2014 the Aussie got the better of the German.
Ricciardo has yet to ink an extension to his deal with Red Bull, while his teammate committed with the team until the end of 2020. A move by him to Ferrari has been a constant source of speculation over the past couple of years, while a Mercedes that has emerged more recently is an option for him that might not be as far-fetched as it seems.
When asked ahead of the race weekend in Melbourne if he would accept Ricciardo at Maranello, Vettel replied, "We had one year together which wasn't great for me, it was great for him. But anyways, I think we get along so I wouldn't mind if we get together again in the future but I don't know what his plan is."
"I'm sure he'll find a seat so yeah, I don't know what he's up to or what he wants. I don't know how much he's asking but as I said… I'm confident he'll find a seat. I think he has a couple of options and I don't think he needs to rush," added Vettel.
Ricciardo acknowledged the input from Vettel during the drivers' meeting, and said, "As Seb said, take my time and then see what happens – ask me in six month's time."
Halo acted as useful sun visor in Australia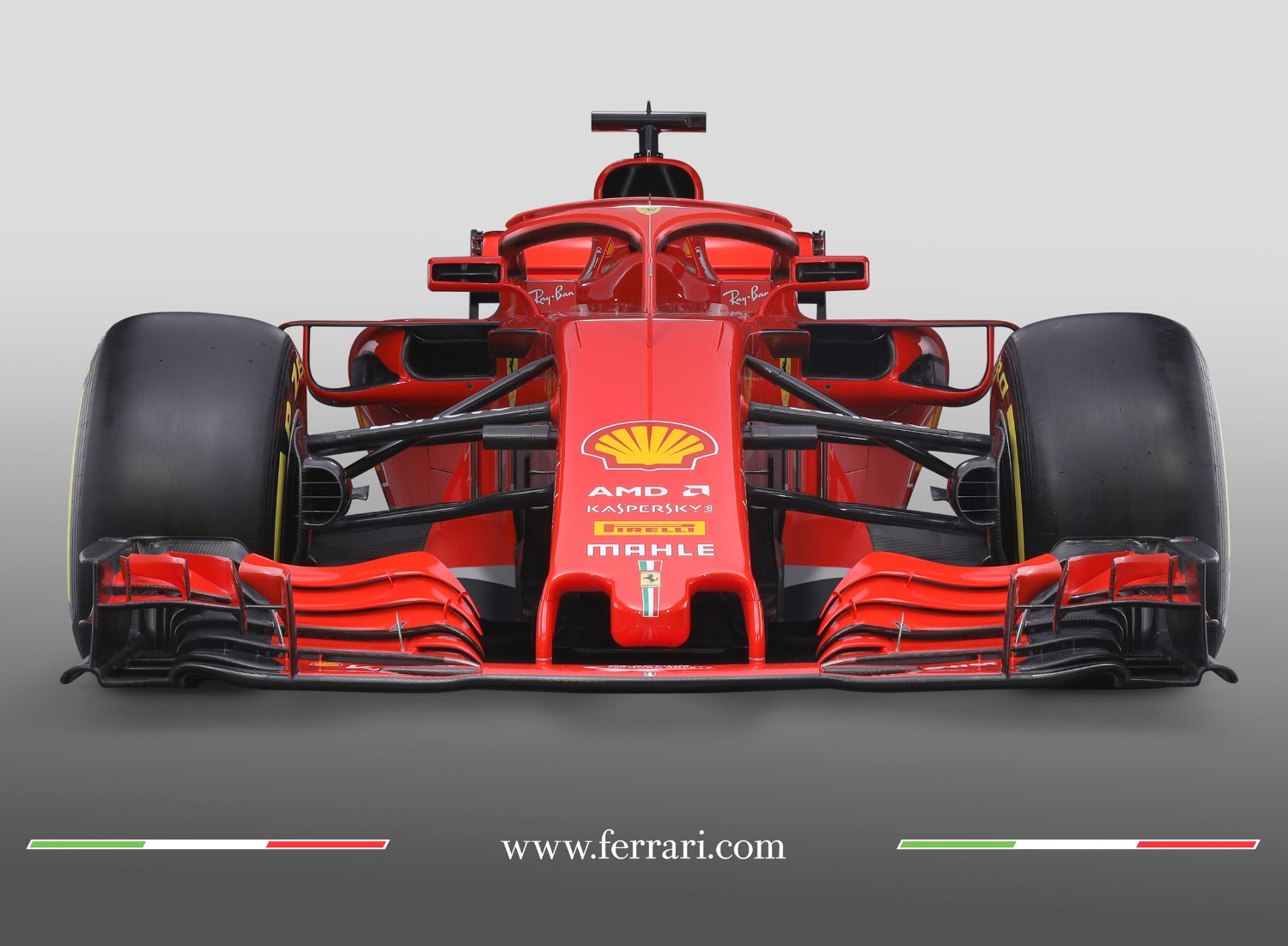 The Halo is a great sun visor
A useful purpose for the F1 Halo has finally been figured out.
The Halo, which is designed to offer drivers extra head protection in the event of an accident, made its race debut on all 20 cars on Sunday. After finishing third in Melbourne, Ferrari driver Kimi Raikkonen was asked if it made any difference to his race and said the only noticeable side effect was positive.
"I was no different than in testing or at any other point and I think it definitely doesn't disturb you at all," Raikkonen said. "I think it was helpful here because of the sun; when it's coming in at the right height, it's blocking the sun in the eyes."
The Australian Grand Prix started at 4.10 pm local, which meant the sun was setting during the race. Raikkonen's teammate and race winner Sebastian Vettel agreed it helped with the low light and said the only time he noticed a negative was when he was waving to the fans.
"So, I think it was only beneficial here, and it's safer. Maybe people don't like how it looks but you know, it might make a difference for us one day and it's a good thing to have." "During the race, it was no issue. As Kimi said, it even helped. It worked like a sun visor, so that helped.
"In the parade lap, that's when it was bothering because you couldn't see so well the people in the grandstands. I was trying to find, is it better to look below, or… wasn't tall enough to get above. Other than that, no difference."