Latest F1 News in Brief – Wednesday
Fernley admits the Force India team could fold

Force India admits race for F1 survival

Liberty to present 2021 plans in Bahrain
Sponsor backs Mercedes or Ferrari seat for Bottas
Toro Rosso-Honda can improve – Gasly
Melbourne open to tweaking F1 circuit
Tire choices for Bahrain
Force India admits race for F1 survival
(GMM) Force India is in a race for mere survival, its deputy boss Bob Fernley has admitted.
Amid owner and boss Vijay Mallya's ever deepening legal troubles, his deputy Fernley has revealed he is scrambling to put together the team's 2018 budget.
"The next four weeks will decide if we will survive," Germany's Auto Bild quotes him as saying.
"I will have to raise a lot of money in a short amount of time."
Previously, Force India has been given a helping hand by getting an advance on its official F1 income.
Fernley said: "For that we always need the approval of the other teams, and this time Williams has put in the veto.
"I have a plan that could work in the next two to three weeks," he added.
Liberty to present 2021 plans in Bahrain
Most teams are pushing for a reduction in cost. Get rid of all that silly expensive hybrid hardware on the engine that ruins the sound
(GMM) Bahrain will set the scene for the next round of tensions between F1 owner Liberty Media and angry top teams Ferrari and Mercedes.
The top teams are already threatening to quit formula one after 2020, if Liberty presses ahead with plans for a budget cap and significantly altered engine rules.
Publications including France's Le Figaro now report that Liberty Media intends to unveil its latest draft of its plans for 2021 and beyond in Bahrain.
It appears that Red Bull is at least on Liberty's side for now.
"We need a reduction in costs," Dr Helmut Marko is quoted as saying. "However it happens does not matter.
"No team is making money — the business model is not sound or healthy."
And another Red Bull official, team boss Christian Horner, urges Liberty to take a hard line rather than be influenced by pressure.
"Liberty must impose its views and take strong decisions," he said. "Clearly, you will never get all of the teams to agree."
Sponsor backs Mercedes or Ferrari seat for Bottas
His days appear numbered
(GMM) Valtteri Bottas' sponsor thinks the Finnish driver will continue to race with a top team beyond 2018.
Bottas had a bad start to his season in Australia with a qualifying crash, with Lewis Hamilton saying he missed having his teammate's support in the race.
"Since last year it has become crucial to have two cars at the front, especially with Red Bull and Ferrari so strong now," Hamilton said.
Bottas backed himself to bounce back in Bahrain next weekend, and it's a message echoed by his strongest sponsor, Antti Aarnio-Wihuri.
"I think it's likely that Valtteri will continue with Mercedes, but in formula one anything can happen," Aarnio-Wirhuri, whose packaging company Wihuri sponsors Mercedes, told Urheilulehti.
But there are rumors Mercedes is eyeing Daniel Ricciardo or Esteban Ocon for 2019.
Aarnio-Wihuri, one of Finland's wealthiest men, speculated that a move to Ferrari cannot therefore be ruled out for Bottas.
"I think Raikkonen's time is coming to an end," he said. "Last year we saw that his driving started to become inconsistent. Probably his interest is starting to fade."
Ferrari has expressed interest in Bottas in the past, so Aarnio-Wihuri speculates: "Valtteri's move to Ferrari can still be quite possible.
"In the meantime, every F1 driver dreams of driving for Ferrari at some point."
Toro Rosso-Honda can improve – Gasly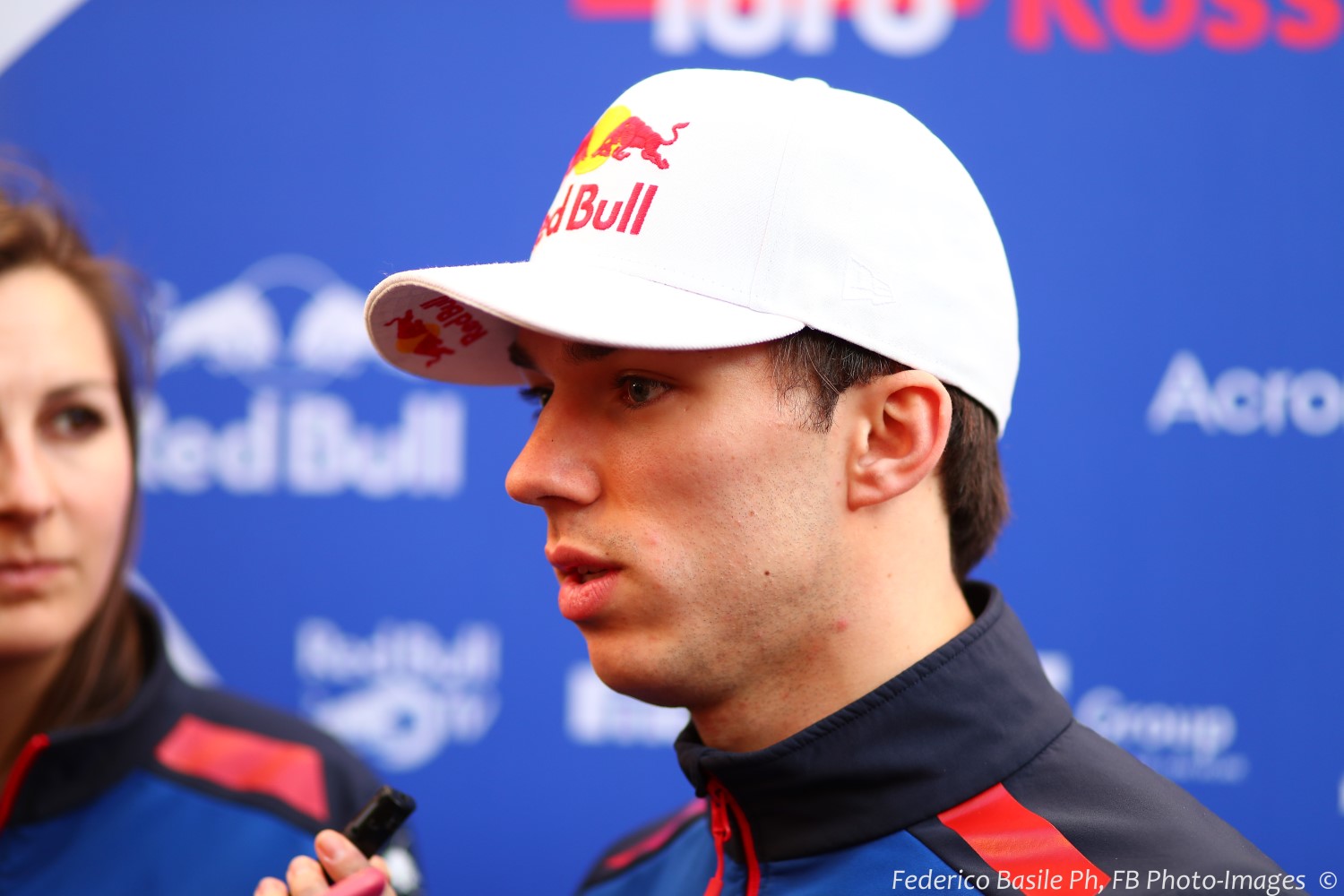 Pierre Gasly. Someone has to clean the track surface on Friday mornings
(GMM) Toro Rosso-Honda has the "potential" to improve in 2018.
That is the view of the team's rookie driver Pierre Gasly, after a disappointing first outing for the newly Honda-powered team this season.
"We're fighting with Williams and Force India," the Frenchman, who retired from the race with an engine failure, said.
It has emerged that, of the ten F1 teams, only Toro Rosso-Honda was slower on average this year in Australia compared with 2017.
"I think the others have made pretty good progress," Gasly said. "We looked a little better in the test than we did in Australia, but the potential is there."
He said Toro Rosso and Honda are planning an "aggressive development program" for the season, and should be stronger in different conditions.
Melbourne open to tweaking F1 circuit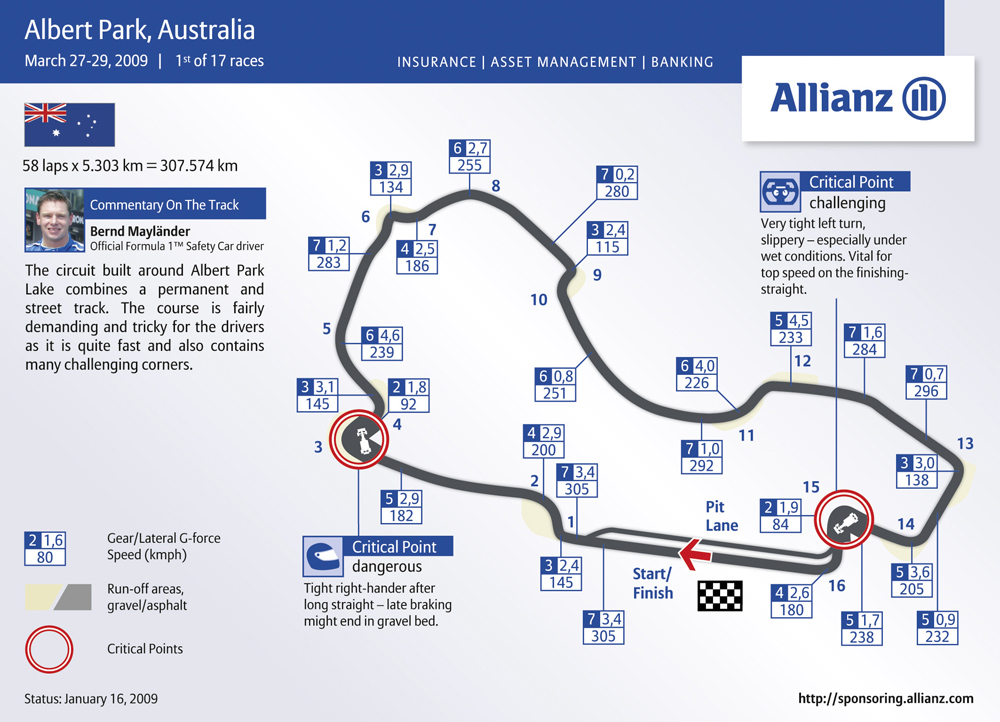 We covered this yesterday – pit straight is too short.
(GMM) Australian grand prix organisers say they are open to tweaking the layout of the Melbourne circuit.
Australian Grand Prix Corporation chief Andrew Westacott's comments come after teams, drivers and fans complained about the lack of overtaking last weekend in the 2018 season opener.
"It's an awesome circuit but so hard to overtake even with the extra DRS," said Lewis Hamilton.
Max Verstappen was even more blunt, saying that as a TV spectator he would have changed channel.
But Liberty sporting boss Ross Brawn warned that the problems will not be comprehensively fixed until 2021, when F1 can mandate fundamentally different cars.
"Until we take a structured approach to the problem, we won't really make any progress," he said.
So it may be down to the circuits to change instead.
That may be difficult at places like Melbourne's Albert Park, which weaves around a lake and in between features like sports fields.
"I think the layout will be as it will be," Westacott told Speedcafe. "But we are always open minded to working with the FIA and formula one, and if there are suggestions we will discuss and review them."
F1 race director Charlie Whiting said the FIA could also add more DRS zones at forthcoming circuits, as was done in Australia last weekend.
"We just want to make things a little more interesting, so that's what we were doing and we'll do something in Bahrain and probably in Baku and in Canada," he said.
Mercedes team boss Toto Wolff thinks the real reason for the lack of overtaking is that the field is closer together in 2018.
"I think the entire group is closer together so we're not going to see cars walking through the field as we've seen in the past. Welcome to the new world," he is quoted by Italy's Autosprint.
Tire choices for Bahrain
Click to enlarge