Melbourne organizers open to fixing track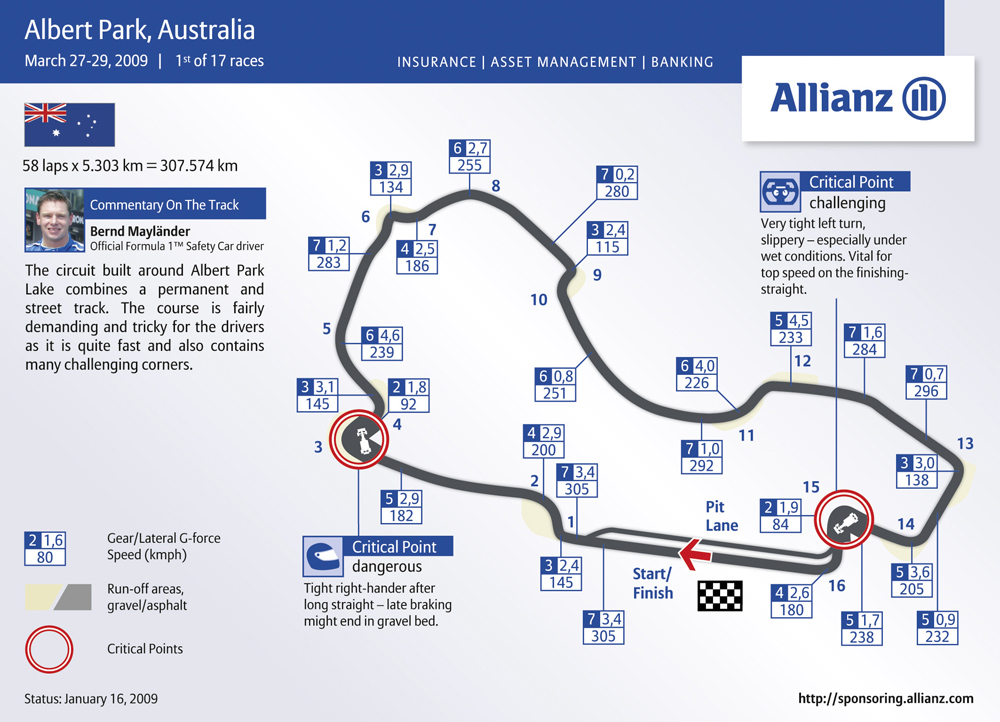 Melbourne pit straight needs to be lengthened
One of the main talking points at the end of the Melbourne weekend was the lack of overtaking, officially recorded at just 5 passes over the whole 58 laps.
While most of the blame is the wider tires and increased downforce in the cars – race organizers in Melbourne have admitted to being open-minded in terms of how the track itself might best ease the problem.
Though the very nature of the circuit, which is located in a public park in the city, means track changes are limited, officials are willing to consider practical suggestions.
"It is not easy to change the circuit layout geographically around a lake and so many sporting fields," Australian Grand Prix boss Andrew Westacott told Speedcafe.com. "I think the layout will be as it will be.
"But we are always open minded to working with the FIA and Formula 1," he continued, "and if there are suggestions we will discuss and review them.
"We always do our due diligence and look at the pros and cons before we do them," he added. However, when asked about the possibility of altering the track at Turn 11/12, he said: "It was on the cutting room floor but it was one of the considerations and we haven't looked at anything beyond that.
Despite the failure of a third DRS zone to improve overtaking, Charlie Whiting confirmed the idea will be carried over to other circuits.
"We discussed changes to the track layout here with the AGPC, there is a project that could be realized but I'm not sure where they are with that," he said. "We just want to make things a little more interesting, so that's what we were doing and we'll do something in Bahrain and probably in Baku and in Canada. Those are the races we are thinking about at the moment."