Latest F1 News in Brief – Tuesday
Ecclestone even cut deals with Russian President Vladimir Putin

Ecclestone to be back in court in 2019

Mercedes rivals have no 'party mode' – Wurz
Italian press says 2018 can be Ferrari's year
Kubica reluctant to comment on Williams situation
Ferrari win 'good for F1' – Zetsche
Haas will not fire mechanics after blunders
Ricciardo penalty 'wrong' for F1 – Lauda
How ESPN Saved $4 Million On Its F1 Broadcast Deal
Ecclestone to be back in court in 2019
(GMM) Bernie Ecclestone will be back in court next year as the bribery scandal returns.
In 2014, the now former F1 supremo escaped jail over corruption charges after paying $100 million to the Munich court.
Ecclestone, now 87, had been accused of paying $44 million to a German banker to ensure formula one was sold to his preferred buyer, CVC.
But the matter is now returning to court, with London's High Court confirming reports that a trial date has been set for 1 October 2019.
In 2014, a company called Bluewaters claimed it was the high bidder to buy F1 in 2005. But it said CVC secured the deal because of Ecclestone's alleged bribes to Gerhard Gribkowsky, who served jail time after receiving the $44m.
In 2014, Bluewaters' case was dismissed by a New York judge, but now the case will be heard in London.
"Our client is pleased that the judge has now set a date for the trial in London," said Bluewaters' lawyer Simon Bushell.
Mercedes rivals have no 'party mode' – Wurz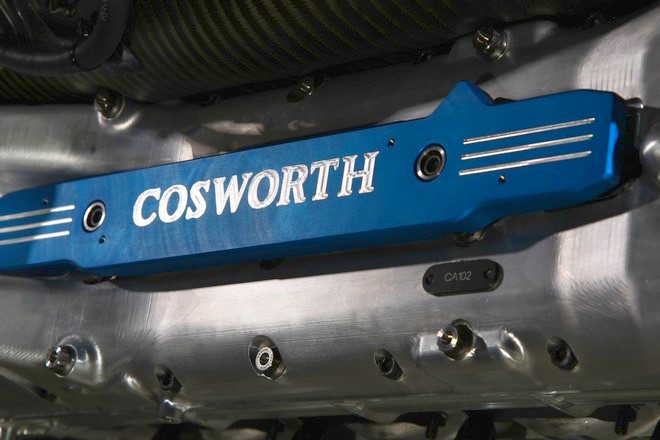 It is now revealed that former Cosworth engineers work for Mercedes and that may be why they are so powerful in qualifying trim
(GMM) Alex Wurz has weighed into the debate about Mercedes' supposed engine "party mode".
After Lewis Hamilton dominated qualifying in Melbourne, some said it was because his car features a "party mode" button that Mercedes' F1 customers and rivals do not have.
That is despite the fact that, prior to the start of the 2018 season, the FIA clarified that engine suppliers must provide identical equipment to their customers.
But former driver and now GPDA president Wurz says it's not quite that simple.
"Mercedes has developed a system that allows them to go beyond the performance limits of their equipment," the Austrian told the ORF broadcaster.
"The other manufacturers do not dare or have not developed such engine maps."
Wurz said the special map will be used only rarely, for instance at the end of qualifying. It was apparently also deployed by Cosworth back in 2006.
"Later, many Cosworth engineers changed to Mercedes, and I'm sure that played a major role in developing this sensational Mercedes turbo engine," he explained.
Italian press says 2018 can be Ferrari's year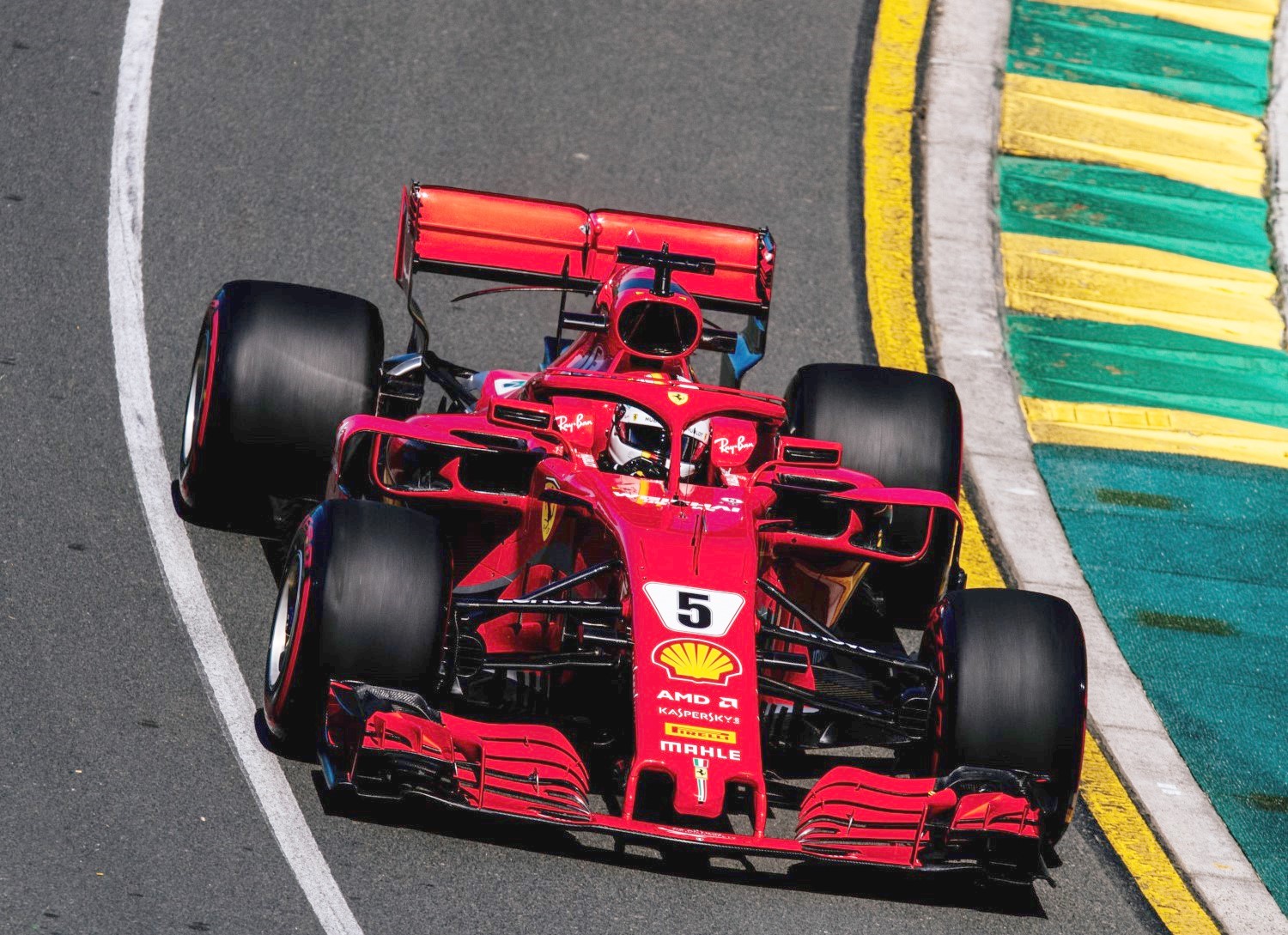 The Ferrari is no match for the Mercedes at this point
(GMM) Ferrari may not have the best car, but it is in the running for the 2018 world championship.
That is the view of the Italian press after the Melbourne season opener.
Sebastian Vettel surprisingly beat Mercedes' Lewis Hamilton in Melbourne, after a pit strategy in the virtual safety car period played into Ferrari's hands.
"Luck is never blind in sport," La Gazzetta dello Sport said.
"If you support luck with brilliant ideas, you can succeed. Sebastian took such a chance and turned it into gold," the sports daily added.
Corriere dello Sport agreed: "This can be the year of the title.
"After a winter in which the Silver Arrows terrified with their potential, it is comforting to know that Mercedes is not invincible.
"The SF71H is not a phenomenal car, but there are several reasons for hope, even if the Scuderia has to work hard for the championship."
And La Stampa said: "This opening win is like Ferrari getting a good mark on the first day of school, even though Mercedes did its homework better in the holidays.
"Ferrari has a good car that still needs to be developed."
Pirelli CEO Marco Tronchetti Provera agrees that Ferrari is in the running in 2018, but needs to improve its new car.
"The car must improve and they know that very well, but this beginning shows the quality of the team," he told Rai radio.
"The team is there, the drivers are there, the car has to improve but already last year they proved able to perform the miracle of being closer to Mercedes," Tronchetti Provera added.
Kubica reluctant to comment on Williams situation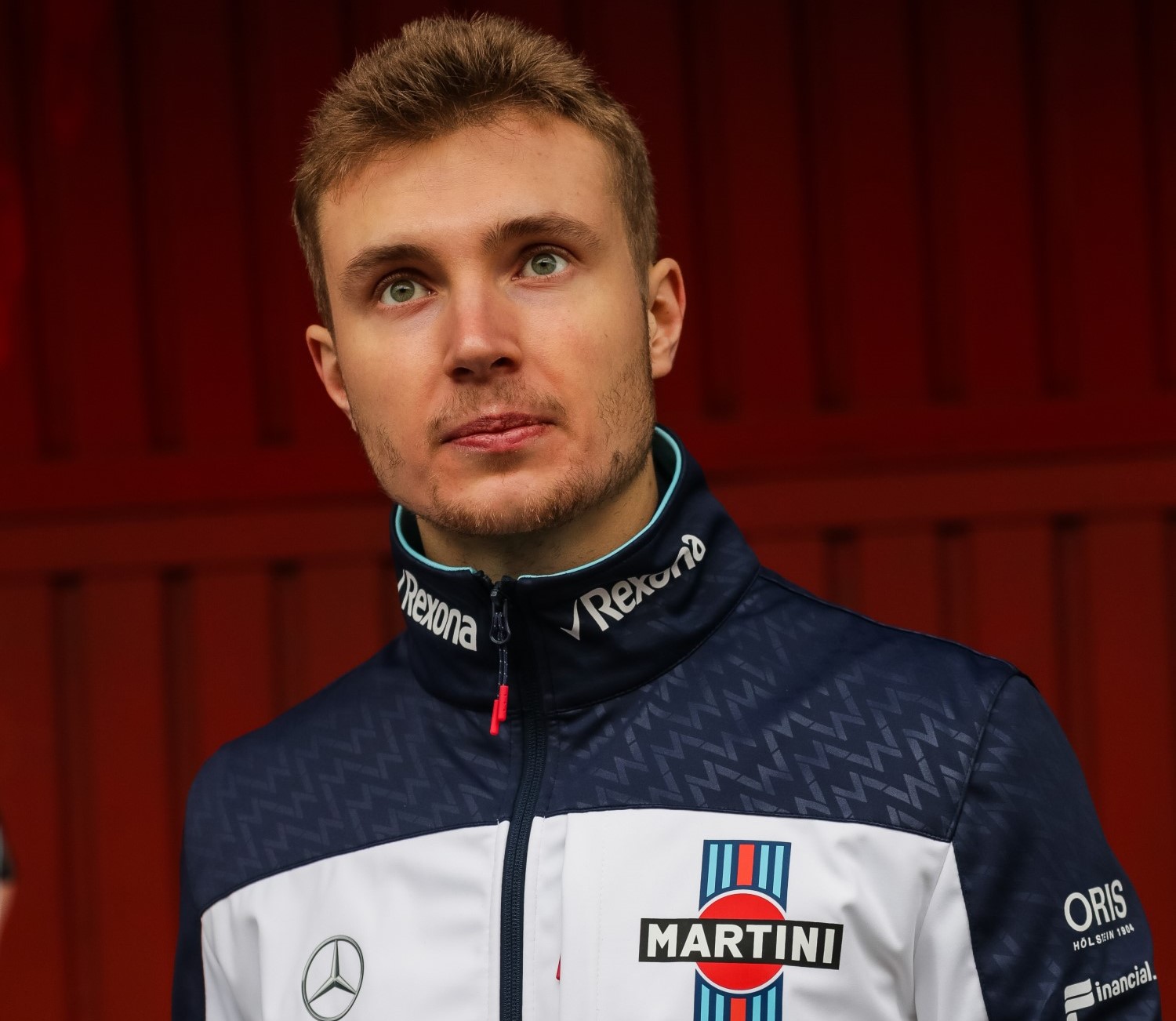 Sirotkin rues how slow the Paddy Lowe Williams is
(GMM) Robert Kubica is reluctant to comment on Williams' poor start to the 2018 season.
There are already rumors that the Pole and reserve driver could eventually step in to replace either Lance Stroll or Sergey Sirotkin, should Williams' situation not improve.
Lance Stroll criticized the team after Australia, and Russian Sirotkin qualified 19th in Melbourne.
"It would not be entirely correct for me to say what I think, because it's not my role," Kubica told Eleven Sports.
"But I think that Lance Stroll did a pretty good job. It was not easy, because he lost preparation for qualifying and when you lack experience, that is very important.
"That is why Sergey Sirotkin faced such a difficult task," Kubica added.
"After Barcelona, I said that to get into Q2 we need to be about two seconds from the leaders. In the end the deficit was about 2.2 seconds.
"What will happen in the future is unknown," Kubica added, "but if we really look at the situation, it was difficult to expect something else at this point."
Ferrari win 'good for F1' – Zetsche
Dieter Zetsche knows Mercedes is playing with Ferrari and could win the rest of the races this year
(GMM) Dieter Zetsche says Ferrari's win at the 2018 season opener is "good for the championship".
He is chairman of Daimler, the parent of Mercedes who have won the past four world championships and are once again favorites in 2018.
Speaking to the Italian news agency Ansa, Zetsche said of Sebastian Vettel's surprise win: "It was good for the championship."
Some think Mercedes will ultimately win the title, though, amid reports the German team has even cracked the 1000hp ceiling with its engine.
"Whether it's Renault, Ferrari or us, we are not far from that (number) but we have not quite reached it yet," team boss Toto Wolff told Kleine Zeitung newspaper.
But within weeks, engine makers will be presented with more details about Liberty Media's plans for the 2021 engine regulations.
Ferrari and Ferrari are not happy that the rules could change considerably.
"Formula one is high-tech," said Wolff. "And we have to get that message across in order to not lose credibility.
"The engine should be basically be similar to today, although perhaps less complicated."
Others, however, think Ferrari and Mercedes should take their F1 quit threats and actually follow through for the good of the sport.
"The sooner Mercedes and Ferrari break away the better as far as I'm concerned," 1996 world champion Damon Hill said on Twitter.
"These massive industrial complexes are ruining the sport. They don't want to play. They want it all, and all the time. The FIA have lost grip of F1."
Haas will not fire mechanics after blunders
Steiner's non-American pit crew men failed
(GMM) Gunther Steiner says Haas will line up with the same set of mechanics next weekend in Bahrain.
Although it looked like technical glitches, the American team's boss confirmed that it was simple finger trouble that meant Kevin Magnussen and Romain Grosjean retired within minutes following bungled pitstops in Australia.
"Why should we keep complaining?" Steiner told Blick newspaper.
"Those responsible know they were to blame — the wheel guns, the nuts and the hubs are the same as in 2017," he added.
"No one will be fired. Maybe the pressure of the two most important pitstops since our entry in 2016 was simply too great. Now we have to work harder with the same crew.
"The car is very good, which is why we can go with optimism to Bahrain and everywhere else," Steiner added.
Grosjean confirmed: "The only consolation is that I've never had such a good car in formula one."
Ricciardo penalty 'wrong' for F1 – Lauda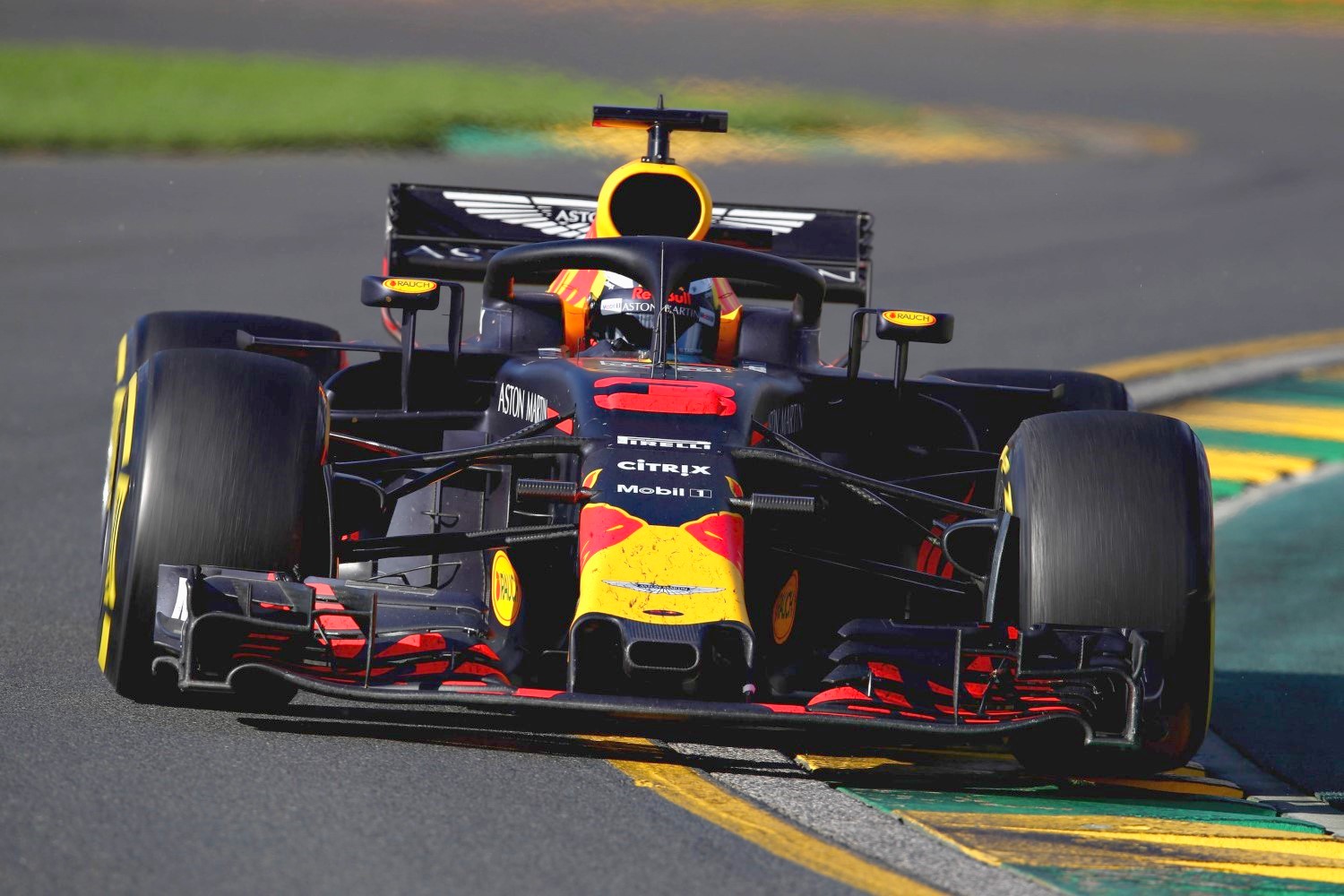 Daniel Ricciardo in Melbourne
(GMM) Niki Lauda has hit out at the FIA for being too hard on Daniel Ricciardo in Australia.
Local hero Ricciardo was penalized three places on the grid, after falling foul of a complex new regulation requiring him to slow down during a red flag in practice.
But Lauda, the F1 legend and Mercedes team chairman, told Austrian television ORF that the penalty was contrary to an earlier pledge by the FIA to be more lenient.
"If the FIA and Charlie Whiting are already starting like this, then formula one is going back in the wrong direction," he said.
"I would have given him a different penalty, and then he would have been in the front, where he belongs, and all the Australians would have enjoyed the race more," added Lauda.
How ESPN Saved $4 Million On Its F1 Broadcast Deal
Formula One raced back onto the screens of ESPN yesterday after a 20-year absence, and although the series trails in popularity behind homegrown competition in the United States, the contract is on track to drive a turbocharged return for the sports broadcaster writes Christian Sylt of Forbes.
ESPN's track record in F1 stretches all the way back to 1962 when its sister network ABC broadcast the series for the first time in the U.S. It aired highlights of the Monaco Grand Prix on ABC's Wide World of Sports and continued to screen select races until the 1980s. ESPN took over the wheel in 1984 and continued until 1997 when it lost the rights to the Speed Channel, which had a 17-year run as F1's broadcaster.
peed lost the rights to NBC Sports, which broadcast F1 from 2013 until the end of last year and revved up interest in the series by giving flagship races airtime on network channel NBC.
The NBC Sports contract got the red light after F1 was sold last year to American investment firm Liberty Media, which is listed on the Nasdaq with the ticker FWONK. Liberty is currently stress-testing a streaming service that will broadcast F1 direct to consumers for the first time in the 68-year history of the series. It is understood that NBC Sports didn't want to compete with it and put the brakes on its F1 contract. It left F1 without a U.S. broadcaster, so ESPN stepped into the breach and NBC's loss was its gain.
According to a report by the investment bank Morgan Stanley, NBC Sports was paying $4 million annually to broadcast F1, but ESPN is getting it for free. ESPN was in the right place at the right time and made the most of it. That's the secret to success in business, but it's just the start of the story.
It wasn't clear whether ESPN has had any interest in broadcasting F1 since it lost the rights in 1997. If the series hadn't been on its radar then it wouldn't have been such a coup to get it for free. However, it has now emerged that not only was ESPN looking at F1 but it was outbid by NBC so it has essentially saved the $4 million fee that its predecessor paid.
This was revealed by F1's former chief executive Bernie Ecclestone who recently told this author "I didn't go with ESPN when they were actually offering more money than I was getting. It was before NBC started."
ESPN isn't just getting F1 for free it is inheriting a series which is on the up. Although F1's popularity in the US lags behind its single-seater rival IndyCar and NASCAR, interest in it has been accelerating.
Live F1 viewership grew nearly 70% over the five years of NBC's contract and last year alone its Total Audience Delivery rose 14% on 2016 to 558,000. It delivered the best F1 viewership for a single cable network in more than 20 years and ESPN is following its lead.
The races in Monaco, Mexico and Austin, Texas will be broadcast on ABC and, in total, more than 125 hours of F1 programming, including all practice sessions, qualifying and races, will air live and in replay across ESPN platforms in 2018.
"ESPN has had a long commitment to motorsports, and Formula 1 is a crown jewel in the sport," said Burke Magnus, ESPN executive vice president of programming & scheduling. "There are many passionate Formula 1 fans in the U.S. and we look forward to bringing the pageantry, spectacle and excitement of F1 to viewers across the ESPN platform." Its involvement has been well-received.
In an interview with us Mike O'Driscoll, chief executive of the Williams team, said that "ESPN are a world class sports broadcaster. If they bring the same innovation in programming and coverage to Formula One in the US, as they have done with other sports, it could re-energize the fan base and win new followers in a country that loves its motorsport."
His view is echoed by someone who has perhaps a closer connection to the network than any other personality in F1.
After clinching three F1 titles Scottish driver Jackie Stewart retired in 1973 and went on to become a color commentator for the Wide World of Sports. It was in the heydays of Roone Arledge and Jim McKay, two late broadcasters who respectively ran ABC and hosted the Wide World of Sports.
"I've got happy memories at ABC," Stewart told us. "I'm sure it will help to boost the profile of F1 in the States. I got put under contract with them in 1971 and it lasted for 18 years. These were the halcyon days of Roone Arledge and Jim McKay. ABC was the leading television sports network in the world and is still big. Obviously ESPN is enormous but the big thing about ABC is that it is terrestrial with a lot of local stations. So it must be a good thing."
ESPN hasn't just acquired at no cost an asset which is ticking over nicely but the competition seems to be stuck in the slow lane. As this report revealed, Morgan Stanley forecasts that just 10,000 subscribers will sign up to F1's streaming service this year followed by only 27,000 in 2019.
Instead of boosting overheads, ESPN has minimized risk through the smart strategy of using a pre-prepared package of F1 coverage. Its show is simulcast with British broadcaster Sky and this led to a few bumps in the road on Sunday which need to be smoothed out.
Firstly there was some confusion over the timing of the ESPN broadcast itself and then the ad breaks in it. Sky is commercial free so there are no natural moments for ESPN to cut to ads. This led to commercials being shown at seemingly random times and some of the key moments on-track being missed.
Another breakdown occurred before the Grand Prix when ESPN didn't broadcast the pre-race show and instead screened a live shot of the track with nothing happening and nobody talking. After about eight minutes ESPN cut to an episode of its investigative show E:60 until it was able to get back to the Sky broadcast.
ESPN should be able to swerve around these obstacles in future with a few easy tweaks and it's already working on them. Following the race it released a statement saying that it is "taking steps to prevent those same issues from occurring in the future." The grand prize for ESPN viewers is access to the Sky coverage which is widely regarded as the best in the business.
It could just be the start as Sky is on track to becoming a sister network to ESPN. This is because 80% of ESPN is owned by Disney and it has made a bid for 21st Century Fox which itself is in the process of taking over Sky. Christian Sylt of Forbes