More changes needed for Charlotte's Micky Mouse road course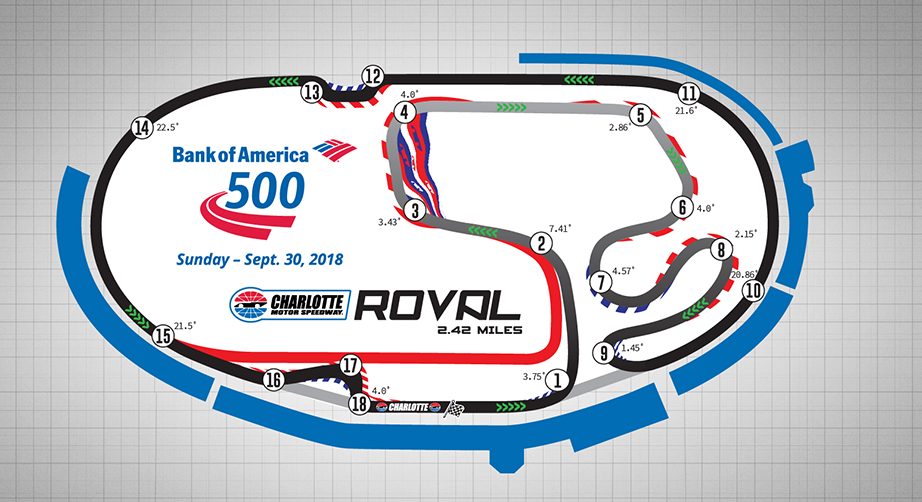 The Charlotte road course is so Mickey Mouse for the heavy lumbering NASCAR cars caution flags will be numerous and the pace car will lead the most laps
More changes could be coming to the road course at Charlotte Motor Speedway following the Goodyear tire test this past week.
Kyle Busch, driver of the No. 18 Toyota Camry for Joe Gibbs Racing, was one of the four drivers that participated in session on Tuesday.
Busch expressed his concerns to the management team at Charlotte.
"There were a couple corners that were a little iffy that I talked to Marcus (Smith) and Don Hawk about and they have an idea for changes to one of them, but not the other one," stated Busch.
Those two corners were the chicane on the frontstretch and the transition from the infield portion to the oval portion changed.
According to Busch, the problem with the chicane is that there would be a direct impact into the wall that separates the course from pit lane. Charlotte was planning on straightening out the chicane to be more like turn eight at Sonoma. Busch believes that would make the situation worse than better. Busch would also like to see the transition from the infield to the main oval have a soften up making it a tighter turn.
"Those are some instances that I felt were kind of the worst instances, other than that I thought the track was kind of okay, it's a bit narrow and tight in places, but I think you have that at some other road courses that I have not been at that NASCAR has been at," continued Busch.
Like many drivers, Busch believes that the playoff race will be all about survival. Kickn' the Tires