Latest F1 News in Brief – Monday
Hulkenberg rues the gap to the top

Gap to top teams bigger in 2018 – Hulkenberg

Mercedes plays down Haas conspiracy theory
Stroll hits out at Williams' 2018 car
Questions remain as F1 looks ahead to Bahrain
F1, Netflix Collaborate For 10-Part Doc On '18 Season
Verstappen: I would have turned the TV off
Mercedes F1 team Links Up with Thomas Cook Sport
Gap to top teams bigger in 2018 – Hulkenberg
(GMM) Nico Hulkenberg says the challengers to F1's top three teams have "a lot of work to do" to catch up.
Like other hopeful midfield teams including McLaren, Renault entered 2018 eager to be closer to the pace set by Mercedes, Ferrari and Red Bull.
Hulkenberg said Renault can take positives away from Melbourne, but he said the bad news is "our deficit to the leaders".
"The guys ahead of us were a long way ahead," said the German driver.
"We wanted to reduce the gap in the winter, but it seems that it has grown even more. That is not good. We have a lot of work to do."
When asked where the midfield lacks pace to the front, Hulkenberg answered: "In my opinion it's everything.
"It's all about the little details. It's partly the engine, partly the aerodynamics, but also the chassis, the dynamics, the mechanicals, and so on."
But he said the good news is that Renault has started the season well.
"We have a good basis for further work," said Hulkenberg.
"Before Grosjean and Magnussen went out, we were at their pace and also McLaren's. This year we have a good car at the beginning of the season."
Mercedes plays down Haas conspiracy theory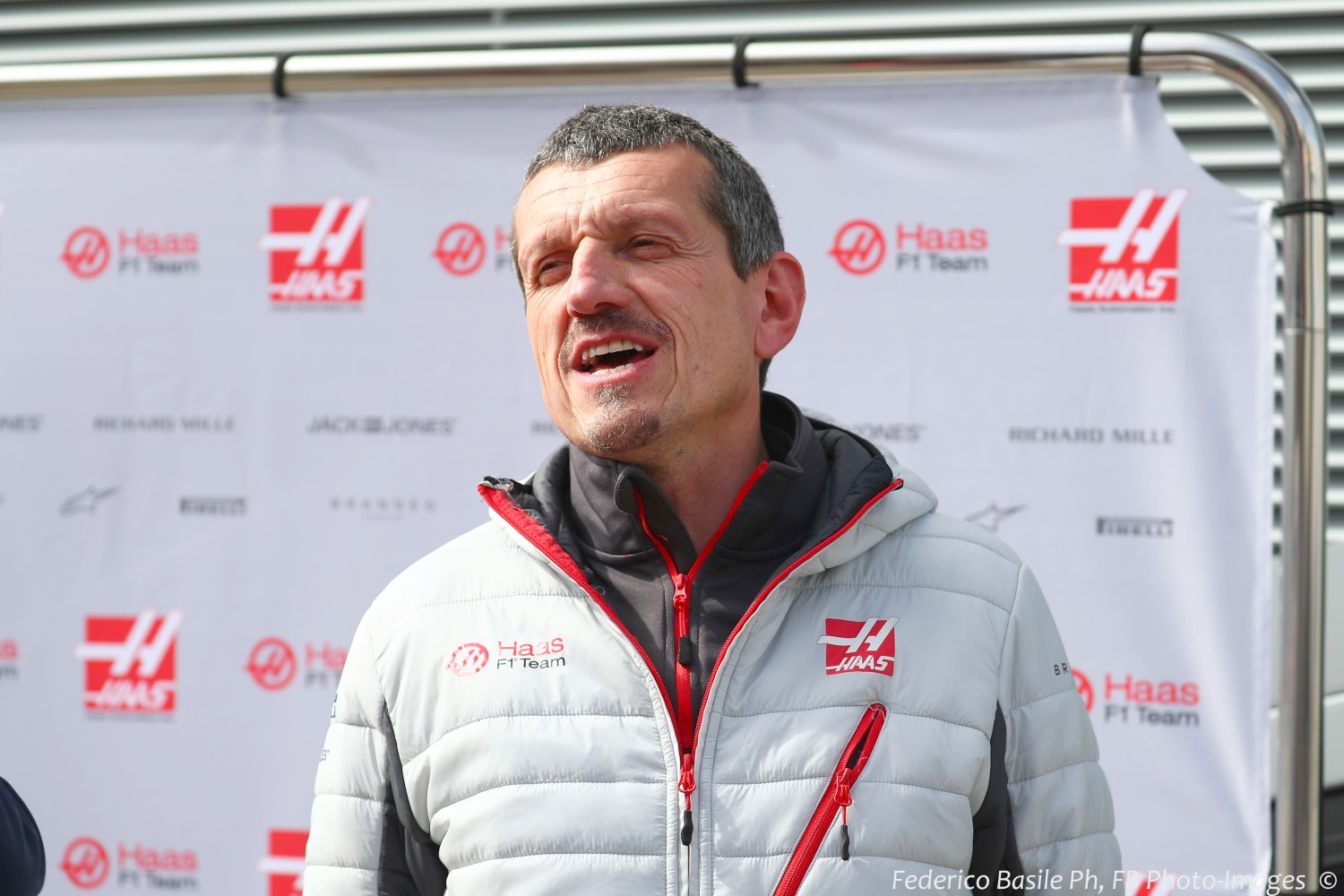 Steiner's pit crew failed him
(GMM) Mercedes has played down a conspiracy theory relating to Sebastian Vettel's surprise win in Melbourne.
The reigning champions are investigating how the virtual safety car period cost Lewis Hamilton the race victory.
One conspiracy theory is that it is no coincidence that it was the timing of the wheel problems suffered by Ferrari partner Haas that helped Ferrari's Vettel.
Team boss Gunther Steiner told Bild newspaper: "We just didn't attach the wheels correctly.
"It's hard to believe that it happened to both cars, but it happened."
Mercedes bosses Toto Wolff and Niki Lauda did not jump aboard the Haas conspiracy talk.
"I really feel for Haas," Wolff said. "They were really fast. I have no idea what happened, but when it happens it really hurts."
Lauda agrees: "Haas will have to look at how it happened but I'm just sorry for them."
Haas boss Steiner admitted the mistakes could have been made due to the unfamiliar pressure on the shoulders of the mechanics.
"The whole weekend was very stressful," he said.
"We had some problems on Friday and lacked spare parts, and we did not practice the pitstops very actively. Perhaps this was one of the reasons."
Stroll hits out at Williams' 2018 car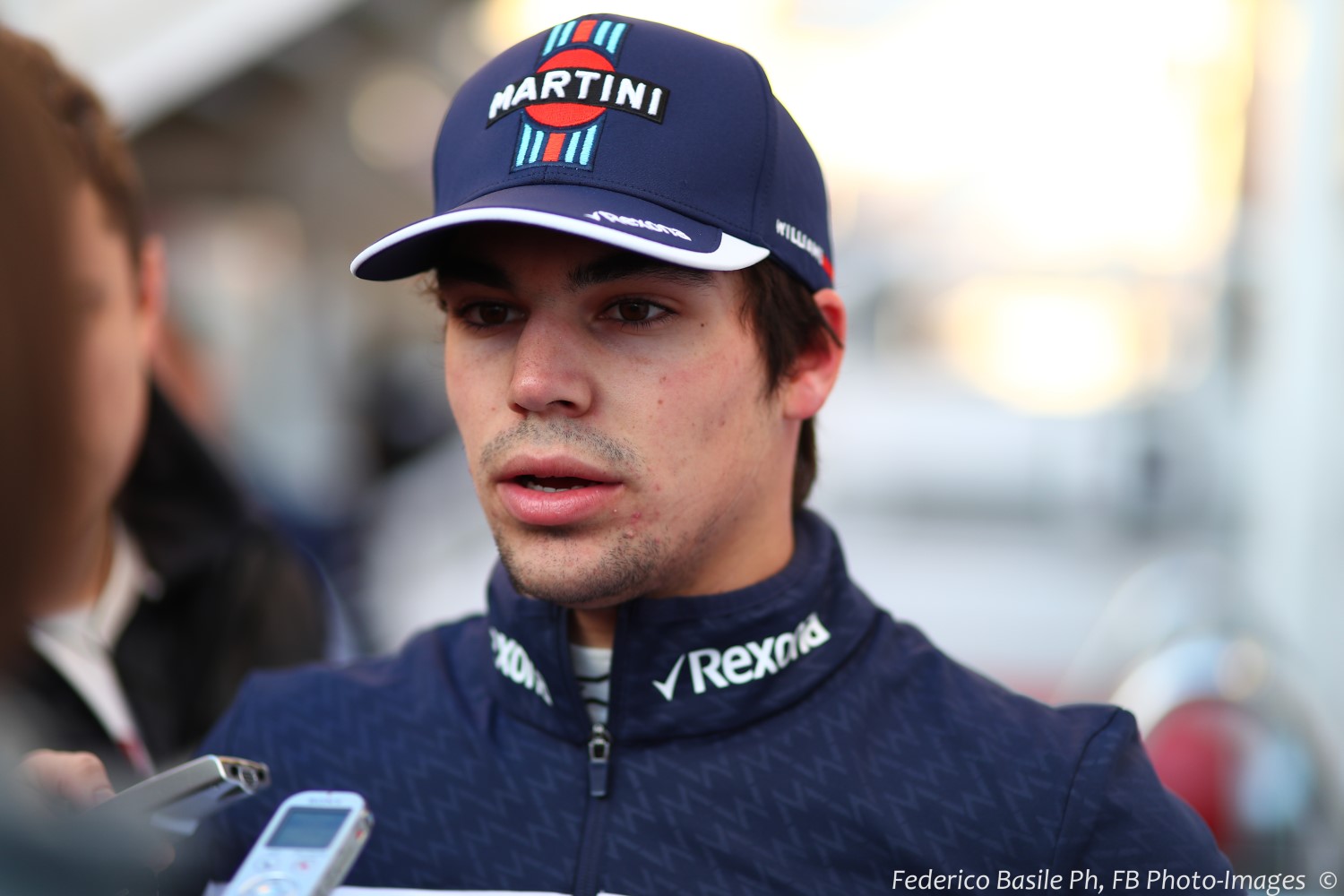 Lance Stroll now knows getting Paddy Lowe from Mercedes was not the guy who makes race cars go fast. They stole the wrong guy.
(GMM) Lance Stroll has fired some rare criticism at his F1 employer.
Williams has had a tough start to the 2018 season, amid criticism for not signing Robert Kubica as race driver and struggling for pace with its new car.
Now after the season opener in Melbourne, Canadian driver Stroll let his frustration tell.
"You cannot perform with this car, it's as simple as that," he told Le Journal de Montreal newspaper.
"The team made a mistake during practice on Friday and I had to stop the car. We lost precious time. And on Sunday, nothing worked well. Quite the contrary."
Stroll, 19, said one major issue in the race related to engine modes with his Mercedes power unit.
"We could not find the right way to accelerate when we needed it. That's why I lost a position on the first lap and I could not fight with the Sauber later on.
"We did not have the power required when we needed it," he said.
Questions remain as F1 looks ahead to Bahrain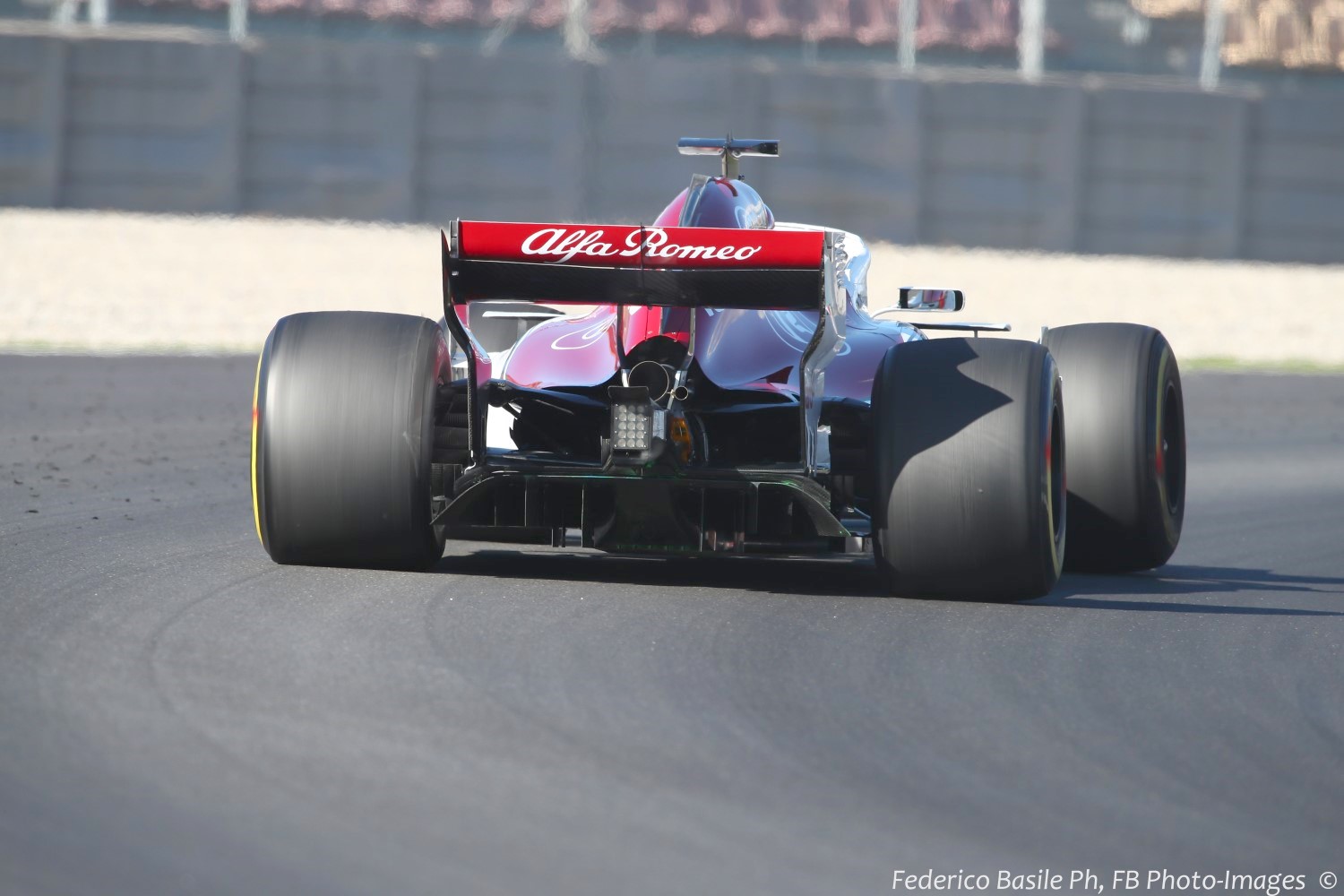 One thing is for certain in F1, and we predicted it, those wide tires and high downforce have ruined the racing – reducing the passing by over 50% and making F1 more of a parade than it was.
(GMM) Questions remain unanswered after Sunday's 2018 season opener in Melbourne.
Max Verstappen, for instance, wonders if viewers might be in for a particularly painful season, given how hard it was to overtake.
"It was like Monaco," the Red Bull driver told the Dutch press.
"Even if you are a second or a second and a half faster, you still cannot pass.
"As a viewer I would have turned off the TV. And until something changes, it will stay that way.
"Do they have to change the circuit? I think they should do something about the cars, because in the past, overtaking was no problem here," Verstappen added.
Lewis Hamilton agreed, saying it was impossible for him to re-pass Sebastian Vettel after the virtual safety car shakeup.
"It's like my mother or my best friend is on the edge of a cliff and I couldn't get to them with all my will and abilities. Maybe in the next race it will be different," he said.
The pecking order is also unclear after Melbourne.
Mercedes' Lewis Hamilton was miles ahead in qualifying, but then Ferrari's Sebastian Vettel won thanks to the pit strategy and the virtual safety car period.
"Today he (Hamilton) was a few tenths faster on each lap but we were able to stay in the fight," said Vettel.
"Between us and Red Bull it's close, and Mercedes is a bit ahead."
Hamilton said: "I can't imagine what awaits us in Bahrain.
"There are good and bad points. Ferrari is very fast on the straight, so they'll be strong in Bahrain. What I can say for sure is that it won't be easy for us.
"I think after four races we'll get an idea about the pecking order. It's too early now," Hamilton added.
"Everyone was talking about the special mode of our engine and our advantage, but Kimi was very fast in the first stint. It was not easy for me to create a gap.
"I'm not sure that Sebastian got a good lap in qualifying, so we don't know Ferrari's true qualifying speed. In my opinion, their car is better than it seemed."
What is clear is that Vettel won the opening salvo in his personal 2018 battle with Hamilton.
After qualifying, Hamilton said he "wiped the smile" off Vettel's face, but the German had retorted: "What goes around comes around."
Ferrari team boss Maurizio Arrivabene told Sky Italia: "We must stay calm. It's only the first race.
"But there are those who speak and there are those who do the facts.
"I do not put myself in the middle of a skirmish between drivers, I just say that the race is on Sunday, the points are on Sunday and on Sunday we scored the points."
Formula 1, Netflix Collaborate For 10-Part Doc On '18 Season
Formula 1 and Netflix announced a season-long collaboration culminating in an original docuseries of the '18 F1 World Championship, to be released in early '19.
The Netflix original series will be the first to immerse fans inside the cockpits, the paddock and the lives of key players in F1.
The series will have exclusive access to the drivers, team principals and owners, as well as F1's management team. Netflix commissioned 10 episodes from the '18 season.
The series will be exec produced by Academy Award-winner James Gay Rees and Paul Martin for Box to Box Films. Sophie Todd will be the showrunner. F1
Verstappen: I would have turned the TV off
Pirelli convinced F1 to go with wider tires and it has ruined the racing. Fans care more about driver skill and passing than breaking lap records in qualifying
Max Verstappen has said he would have turned off his TV due to the lack of overtaking action at the Australian Grand Prix.
A third DRS zone was added to the track ahead of Sunday's race, but the combination of a street circuit and the cars struggling to run in the dirty air of others meant it was another rather processional event.
"It was like Monaco," Verstappen said in the paddock on Sunday.
"Even if you are a second or a second and a half faster, you still cannot pass. As a viewer I would have turned off the TV. And until something changes, it will stay that way.
"Do they have to change the circuit? I think they should do something about the cars, because in the past, overtaking was no problem here."
Hamilton agreed with Verstappen, saying there was literally nothing he could do to overtake no matter how hard he tried.
"It's like my mother or my best friend is on the edge of a cliff and I couldn't get to them with all my will and abilities," Hamilton said.
"Maybe in the next race it will be different."
Mercedes F1 team links up with Thomas Cook Sport
Mercedes-AMG Petronas is pleased to announce a new agreement with Thomas Cook Sport, the UK's leading sports travel operator, which will offer Formula One fans around the world the chance to experience a unique concept at four Grands Prix this season.
The new relationship will see Thomas Cook Sport become an Official Team Supplier, expanding their presence in the world of Formula One where they currently create travel experiences to 14 races across the globe, and working with Mercedes-AMG Petronas Motorsport to add value to fan experiences and interaction with the sport.
The sports travel operator will leverage their current motorsport experience offering to provide a tailor-made Mercedes-AMG Petronas Motorsport fan experience at four of Formula One's most iconic races; Monaco, the British Grand Prix at Silverstone, the Italian Grand Prix in Monza and the final race of the season in Abu Dhabi.
Fans will be able to purchase a "Thomas Cook Sport Mercedes-AMG Petronas Motorsport Experience" in addition to their existing travel plans, which will include a drinks reception at a unique location before the Grand Prix, a Q&A with a Mercedes-AMG Petronas Motorsport team member, team merchandise gifts and additional exclusive experiences.
Rob Slawson, Head of Thomas Cook Sport, said: "This is the start of a great relationship between ourselves and Mercedes-AMG Petronas Motorsport. We're incredibly proud of our Formula One product and this new agreement with one of the sport's most successful teams offers a brand-new exclusive experience for a limited number of fans at each event. It's going to be a fantastic opportunity for us to work alongside one of the most successful Formula One teams of recent years. As four-time Constructors' Champions they're consistently setting the pace and we're looking forward to growing our product offering over the next few seasons. With unique access to exclusive experiences, we're working closely with Mercedes-AMG Petronas Motorsport to offer an incredible and unforgettable trip for Formula One supporters who want to travel the world and say they were there at the best sporting events in 2018!"