Latest F1 News in Brief – Sunday
The only way Raikkonen is going to defeat Hamilton or Vettel is with a good dose of luck

2018 'could be Raikkonen's year' – Villeneuve

Mercedes can't be beaten until 2021 – Marko
Wolff eases 'pressure' after Bottas crash
McLaren will challenge top 3 in 2018 – Alonso
Piero Ferrari 'expects victory' in 2018
Haas hits back after 'Ferrari clone' jibe
Raikkonen: The gap to Mercedes is too big
Ferrari already looking ahead to Bahrain
Video: Vettel comments after Australian GP win
2018 'could be Raikkonen's year' – Villeneuve
(GMM) 2018 could be Kimi Raikkonen's year in formula one.
That is the claim of former world champion Jacques Villeneuve, speaking in Melbourne over a decade after Raikkonen's only title in 2007.
He said he has noticed an increasingly strong Raikkonen at Ferrari in recent years.
"He has become a great personality," Villeneuve told Iltalehti newspaper. "He doesn't care about anyone and just lives his own life."
And that personal development extends to 38-year-old Raikkonen's recent driving, the French Canadian added.
"Kimi is getting stronger every year," he said. "Even here. He was fast from Friday practice and more comfortable than Sebastian. That means the car works for him.
"This could be his year," added Villeneuve.
Ferrari official Piero Ferrari agrees, telling La Gazzetta dello Sport: "With a good car, he easily finds the limit and it's a pleasure to watch him drive.
"But if he doesn't feel the car properly, then it's difficult for him."
However, given the political situation at Ferrari, Villeneuve says it is crucial for Raikkonen to get a good early start in 2018.
"He has to take his first win right at the start of the season, otherwise the energy will tilt towards Sebastian," he said.
Mercedes can't be beaten until 2021 – Marko
Marko making excuses for his inferior chassis. With all that suppose power advantage Mercedes has they could not pass Ferrari, Red Bull or McLaren on-track in Melbourne even with DRS. Where was that 'Party Mode' Marko?
(GMM) All the talk in the Melbourne paddock is about a button on the Mercedes steering wheel that triggers 'Party mode'.
Lewis Hamilton coined the phrase earlier in the weekend, but after going seven tenths quicker than the nearest Ferrari in qualifying, he played it down.
"I can assure you we don't have a party mode," said the Mercedes driver.
But Red Bull's Dr Helmut Marko insisted that's not right.
"Everyone else finds a tenth or hundredths on their last lap. He finds eight tenths," he told Bild newspaper.
Even Mercedes boss Toto Wolff admitted: "There is a party mode, but it's switched on at the start of Q3. There is no different mode between the first and the last lap."
Whatever the case, it is a depressing situation not only for Mercedes' rivals, but F1 fans who were hoping for a closer battle in 2018.
"Mercedes is playing with everyone," said Marko. "They can decide with their power modes how far ahead they are. But this time they apparently got it wrong and are too far ahead.
"I said to Ferrari: Mercedes is five tenths ahead and they said no. But everyone has been asleep," he added.
"With that engine, no one can beat Mercedes," Marko insisted. "They're in a different world.
The cry babies have had 4 years to catch Mercedes' engine design. It's not the engine, it is the chassis
"We have a very good car and that's why we're close. But with these engine regulations, it will be the same until 2021."
So Marko thinks the FIA and Liberty should intervene before then to install engine parity between Mercedes, Ferrari, Renault and Honda.
"Even Ferrari is waking up now," he said. "They begin to realize that they will never catch Mercedes with these engines.
"We need engine parity, which was always promised," Marko continued. "But these engines are much further apart than 3 per cent apart. So the FIA has to act now."
McLaren-Renault boss Eric Boullier agrees: "Mercedes designed a very competitive engine from the beginning and it seems difficult to reach them.
"I think now we need Liberty and the FIA to be sufficiently restrictive to close the gap and have more cars fighting on the track," he is quoted by Marca.
Wolff eases 'pressure' after Bottas crash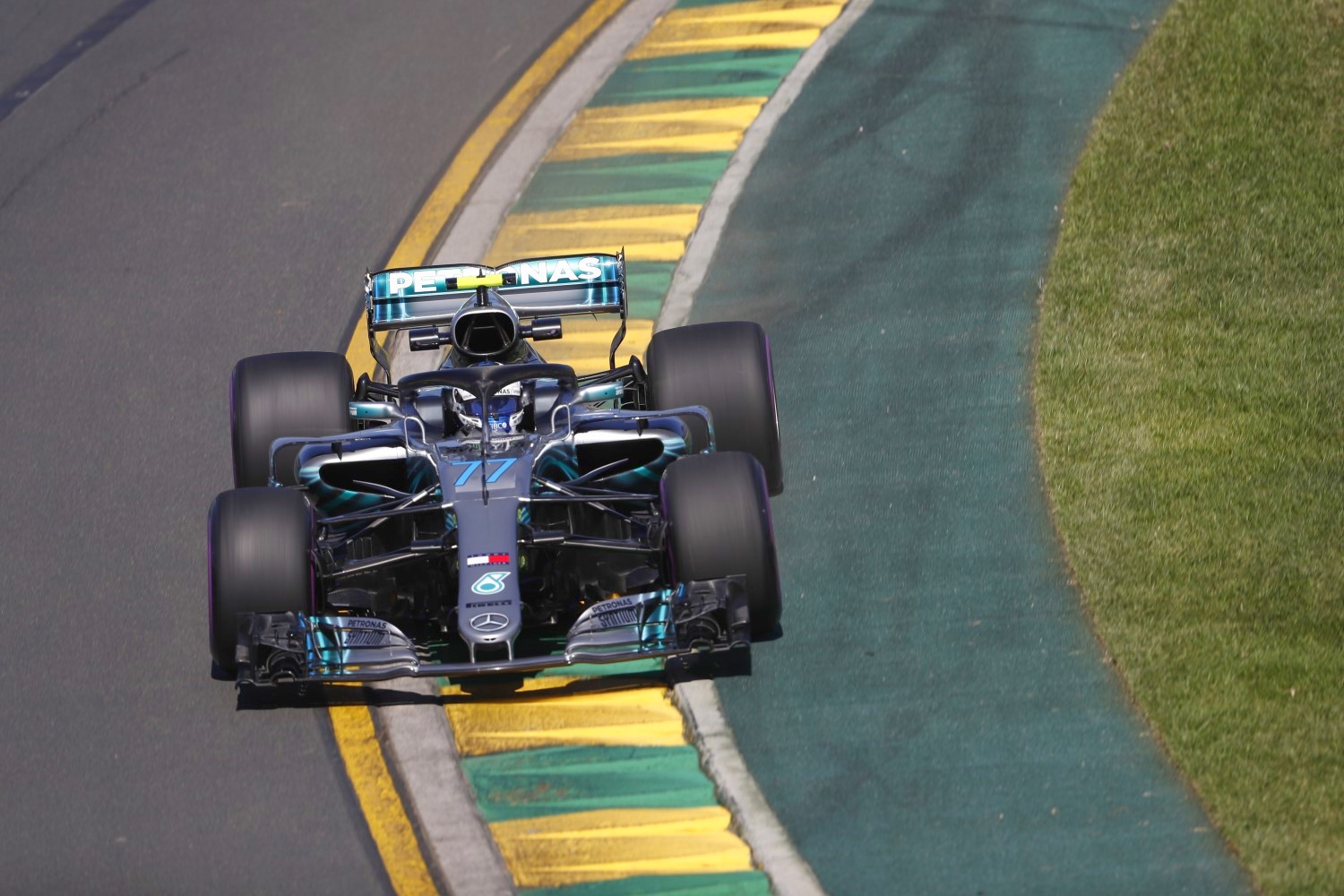 Bottas choked again
(GMM) Toto Wolff says he will try to ease the psychological blow suffered by Valtteri Bottas following his qualifying crash in Melbourne.
Bottas' season got off to the worst possible start with a heavy qualifying crash, with his Mercedes predecessor Nico Rosberg saying it will also be a mental blow.
When asked about that, Wolff said: "Yes, my somewhat restrained reaction to the incident was due to the psychological effect that the accident can have on Valtteri.
"Today Lewis was faster than him, so you try to go faster, hit the wall and then you can begin to doubt yourself."
Bottas' situation is not helped by his contractual status, and rumors Daniel Ricciardo could be shaping up for negotiations with Mercedes about 2019.
Wolff said: "Such an incident before the first race of the season does not help him, but we will try to support Valtteri as much as we can.
"We are sympathetic to the situation and will try not to expose him to excessive pressure."
Bottas said he will not be psychologically affected by the crash.
"Normally I do not make such mistakes, but this time it didn't work out. Everybody makes mistakes sometimes," said the Finn.
"I have no problems psychologically — I'm just looking ahead to the race now and in the next qualifying, I will take risks again."
McLaren will challenge top 3 in 2018 – Alonso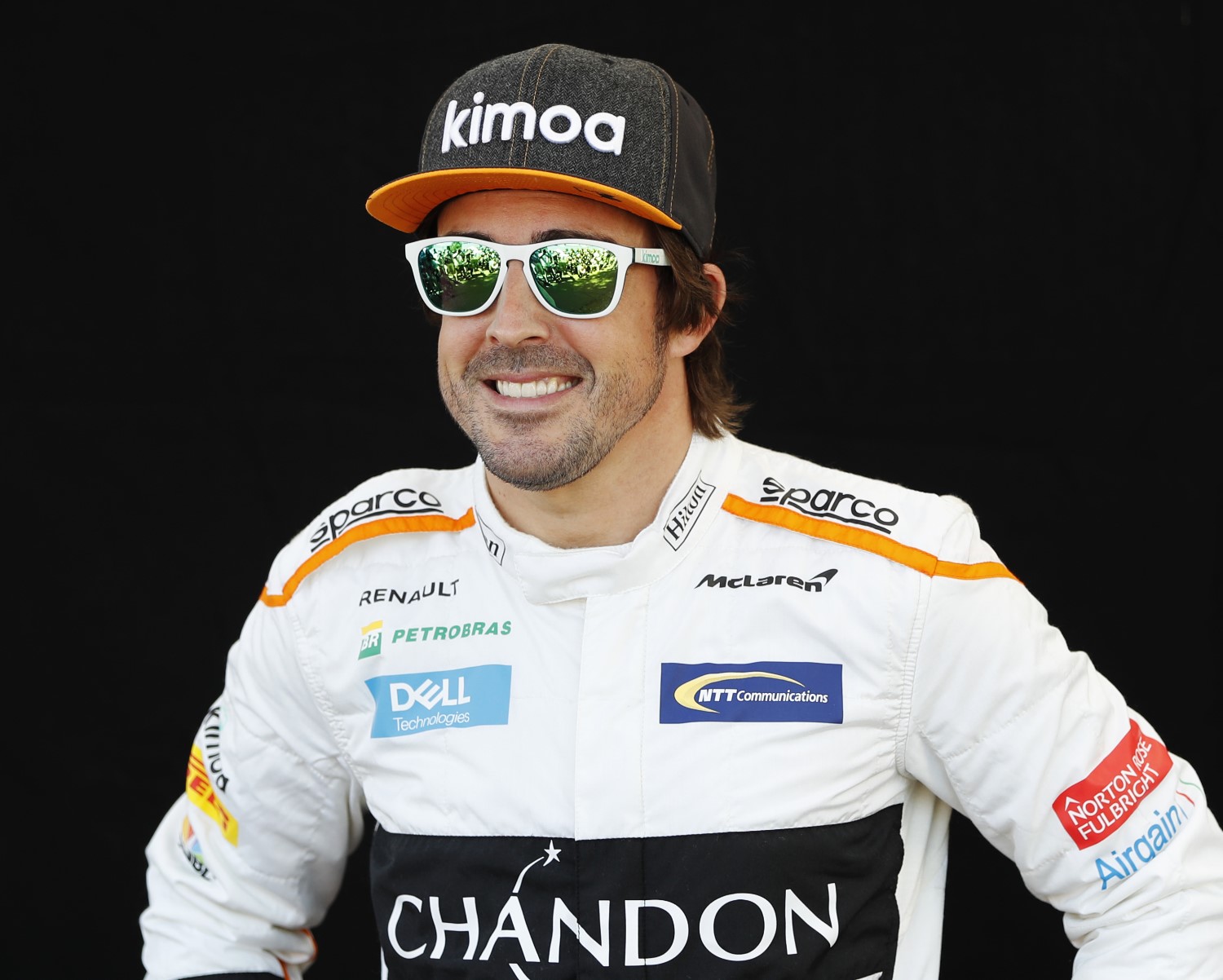 Alonso was happy to hold off Verstappen's Red Bull in Australia
(GMM) Fernando Alonso says he is confident McLaren will eventually challenge the top three teams in 2018.
However, as the British team began its new Renault-powered era in Melbourne, the Spaniard did not even make it into Q3.
"We must start looking at the three top teams," Alonso told the Movistar broadcaster after qualifying.
"We know what is coming for the car for Bahrain, China and Spain," he added.
Team boss Eric Boullier confirmed: "There are pieces for the car that we could not use here in Australia that are coming for the next races.
"Here it has been what we expected in the winter — close to the top 10. We know there is more performance to be higher on the grid. We know there is more to come," he added.
"We're not where we want to be, and nor do I think Fernando is happy with the qualifying here. But Fernando is happy with the potential we still have to get out of the car.
"I think that's why he can say that he is happy," said Boullier.
Piero Ferrari 'expects victory' in 2018
Piero Ferrari will soon realize Ferrari will not defeat Mercedes without luck
(GMM) Ferrari thinks it has a winning car for 2018.
That is despite the clear qualifying defeat to Mercedes in Melbourne.
But Ferrari official Piero Ferrari, the son of founder Enzo, told La Gazzetta dello Sport: "I expect a victorious Ferrari.
"Our engineers assert that we have a good car and have made good progress. So even if Mercedes is not waiting for us, I expect results," he added.
Ferrari said the results in Australia cannot be taken too seriously in the context of the long 21 race calendar.
"The first race is not always meaningful," said the Italian. "But it's like the first day of school — the other students notice immediately who has studied more during the holidays."
There is much talk in Melbourne about 'party mode' button on the Mercedes steering wheel, but Nico Rosberg said the real 'party mode' is Lewis Hamilton himself.
So with the Briton out of contract, might Ferrari consider luring him to Maranello for 2019?
Piero Ferrari answered: "He has bought various cars from us. I don't know how many exactly, but the number is at least three. He comes to the factory, picks up his car and leaves.
"What does he have that others do not have? Instinct," he added. "Of course you need the right team and a good car to become world champion, but a true champion brings his own qualities. And Lewis obviously has a lot of them.
"From the outside Hamilton looks extravagant, but in truth he is not. It was similar with Michael Schumacher. He always seemed so closed, but in private at dinner, he was very sympathetic," Ferrari added.
Haas hits back after 'Ferrari clone' jibe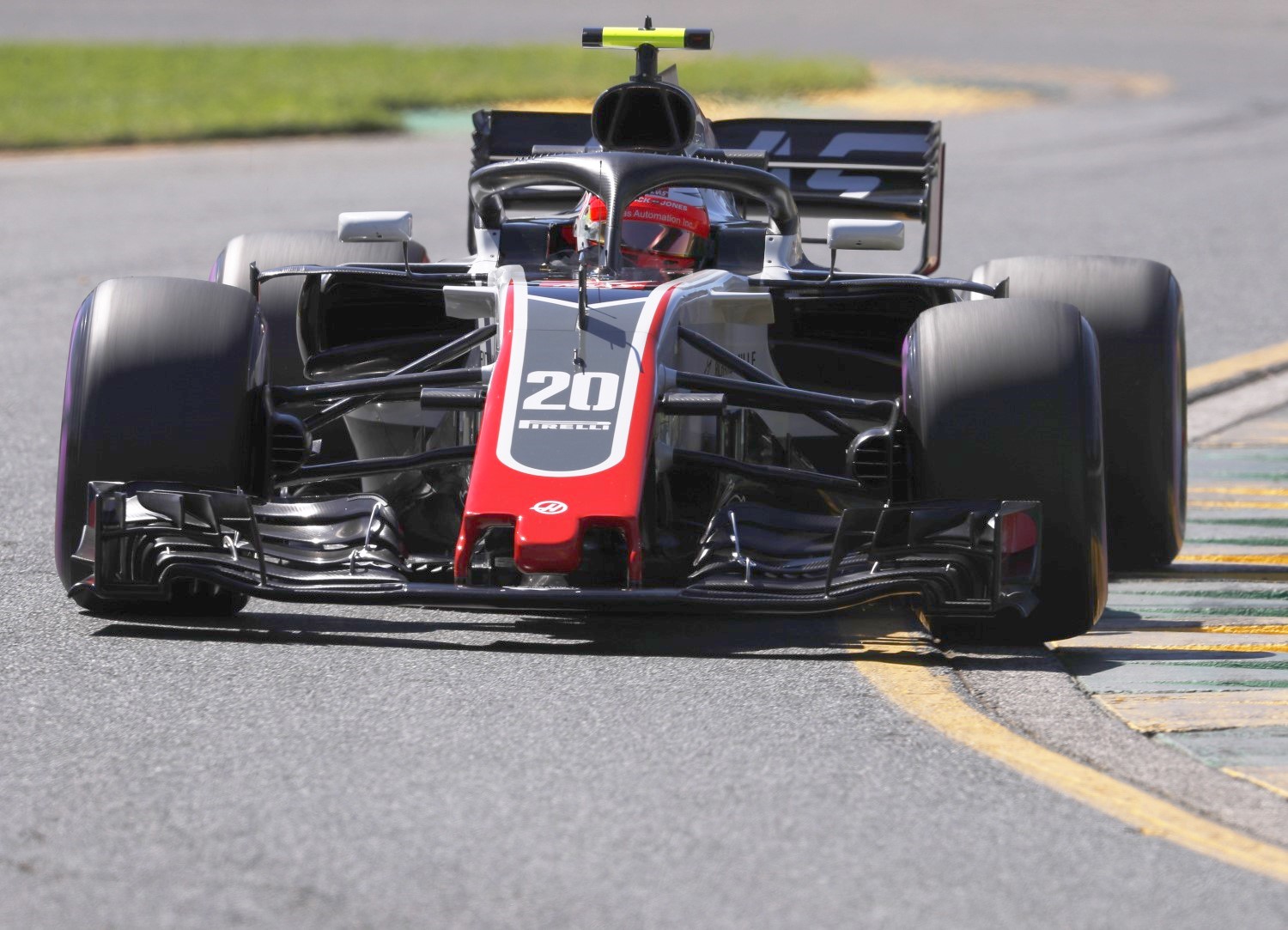 Magnussen in the Haas
(GMM) Haas figures have hit back at Fernando Alonso after the Spaniard said the American team's 2018 car is a "Ferrari clone".
Haas has emerged as a contender to be 'best of the rest' behind the top three teams this year, putting in the spotlight its close ties to Ferrari.
Team boss Gunther Steiner replied to Alonso: "Before you talk, you should know what you're talking about.
"Everyone has their opinion and I have mine, and we can be proud of our accomplishments. We are not doing anything we cannot or should not do," he insisted.
Haas driver Kevin Magnussen said it's understandable that Alonso is frustrated about Haas.
"Of course it annoys him that we are ahead of him," he said. "I've been at McLaren and saw their infrastructure, and if you compare that to us, it's going to annoy you."
Magnussen's teammate Romain Grosjean said it's logical that there are visual similarities between the Haas and the Ferrari.
"We use the same gearbox and suspension, and everyone knows that the suspension determines the airflow," he said.
And he admitted: "The longer the season goes on, the bigger the gap to the top teams will become. We just cannot keep up with them."
Raikkonen: The gap to Mercedes is too big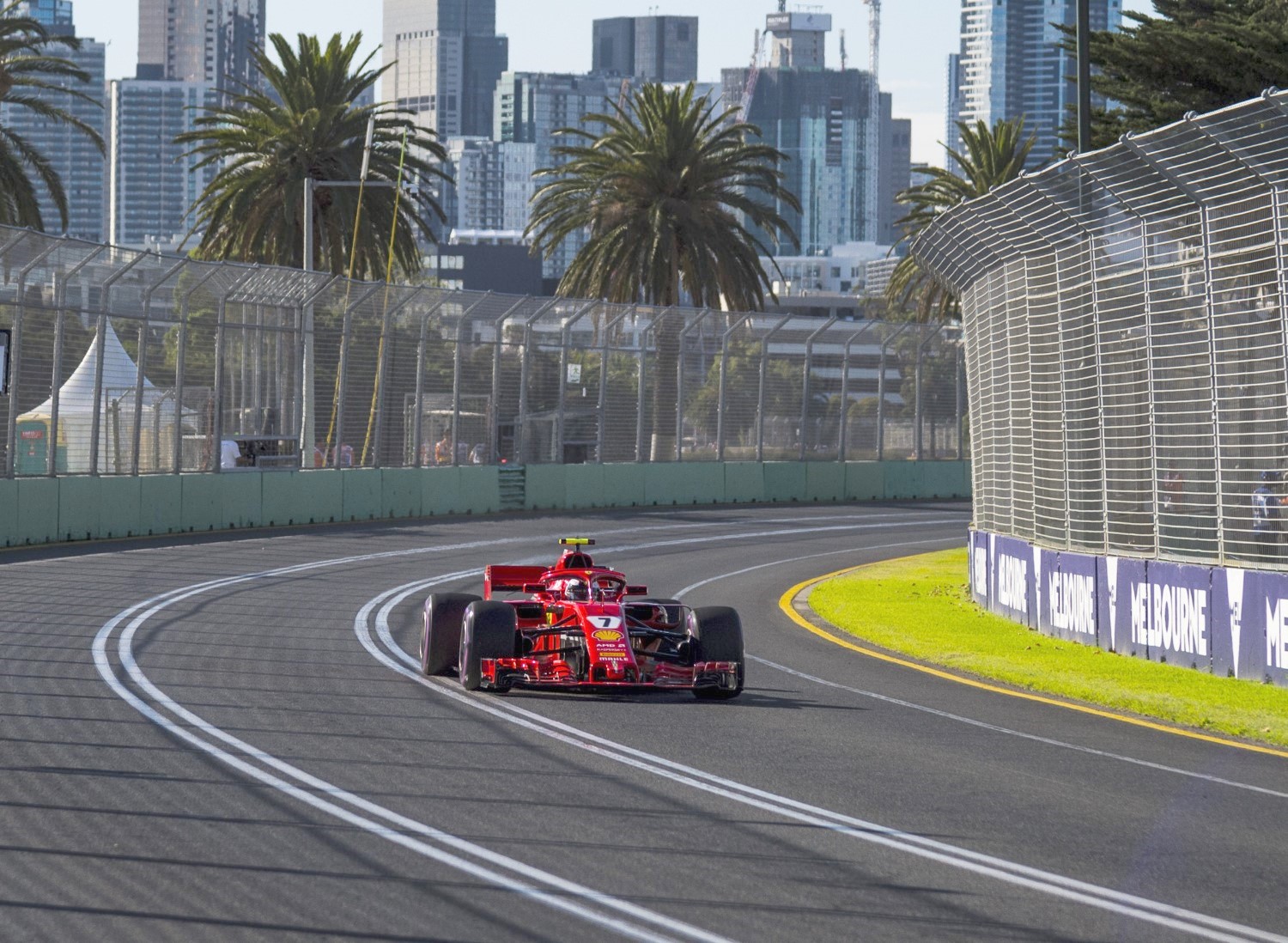 Kimi Raikkonen
Kimi Raikkonen admitted the gap to Lewis Hamilton during Qualifying for the Australian Grand Prix was far bigger than what he was hoping for, with 0.664 seconds separating the Finn from the reigning World Champion.
The 1:21.828s lap of Raikkonen was still good enough for the Scuderia Ferrari racer to join Hamilton on the front row of the grid, with the Finn edging out team-mate Sebastian Vettel by just 0.010 seconds on Saturday afternoon at Albert Park.
"Today we did not really know what to expect from this first qualifying, it was a bit of an unknown," admitted Raikkonen. "But then I was pretty happy with the car, the feeling was ok.
"The gap to our rivals is probably bigger than we wanted, but it was not a very straightforward day either."
Raikkonen knows Albert Park is rather unique compared to many of the other circuits, and he says it is too early to gauge just where Ferrari truly are compared to their rivals, but he does acknowledge they do need find some extra speed.
"This is a very special circuit in many ways, if compared to "normal" tracks, and these are the early stages of the season," said Raikkonen.
"I think we have to wait for the next few races to have a clear picture and understand where the teams are exactly. For sure there are things to improve to go faster; I know there are areas where I could improve on my lap times.
"This is what we have got today, a decent result in quite tricky conditions. Tomorrow we'll put our maximum effort into the race."
Ferrari already looking ahead to Bahrain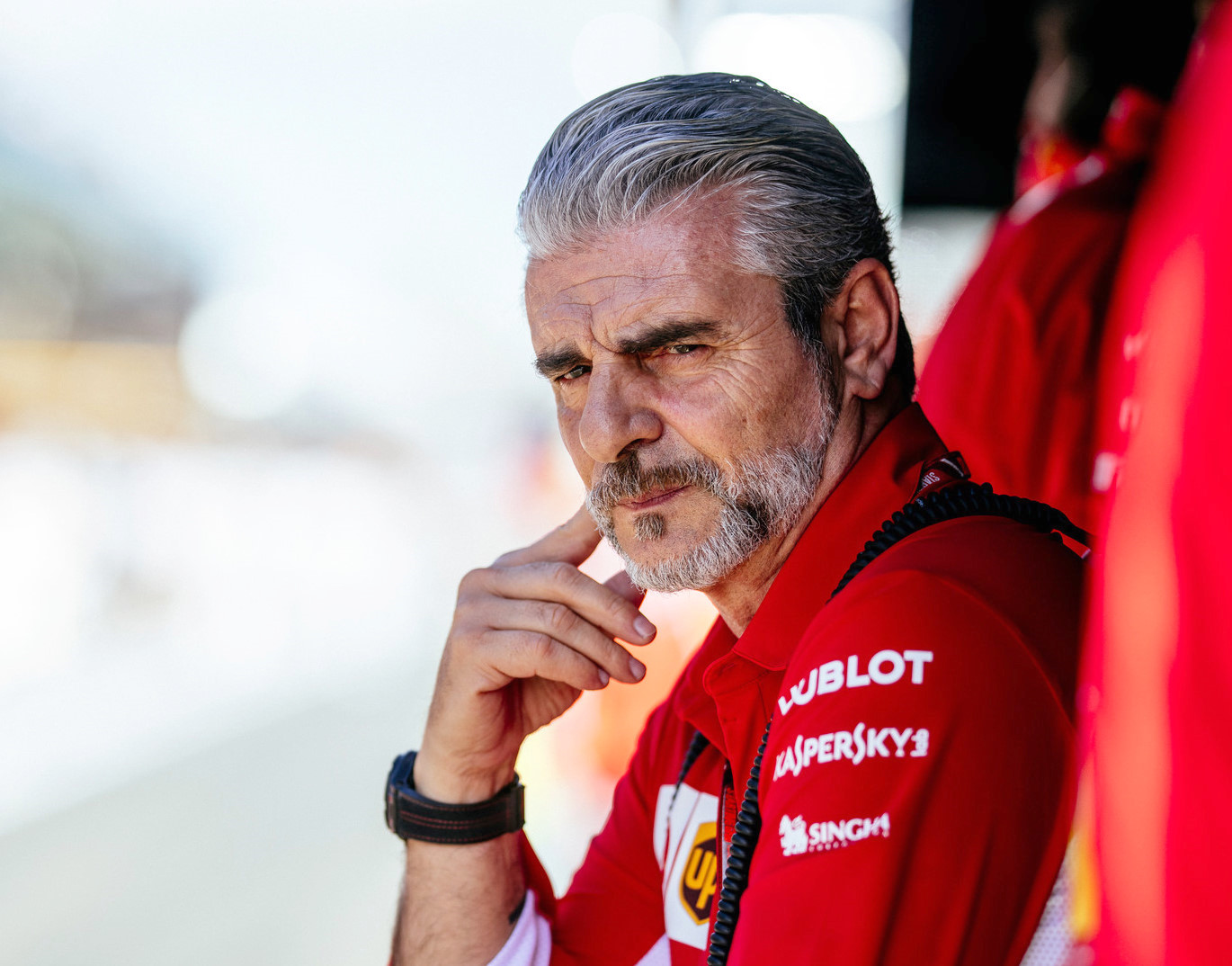 Maurizio Arrivabene at Albert Park
An opening victory for Scuderia Ferrari was the perfect start to the season for team principal Maurizio Arrivabene at Albert Park.
With Sebastien Vettel taking victory and teammate Kimi Raikkonen in third place at the Australian Grand Prix, Arrivabene congratulated the team effort.
"A nice win and a great job from the team, both back in Maranello and here at the track, which led to a fine Sunday for all of us, our drivers and our fans.
"We have picked up a significant number of points in both the Drivers' and Constructors' championships."
Being the opening race of the season, Arrivabene refuses to get carried away with the result and is looking ahead to the long season.
"There is still a long way to go this season, but today we can be happy, knowing that each and everyone of us has done their very best, according to his role, to achieve this result.
"Now we will start to prepare for the next race, aware there is plenty to do; work which we will tackle with humility and determination."
Vettel comments after Australian GP win